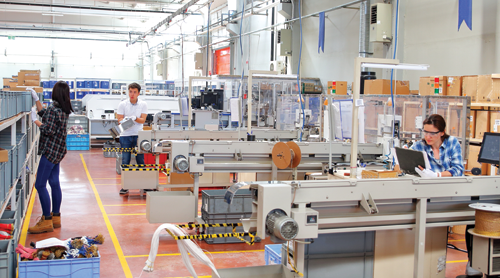 In an era of digital progression focused on big data and artificial intelligence (AI), there are five companies in particular that have established themselves so well in their respective industries that they need no introduction. They are: Alphabet (Google's parent company), Amazon, Apple, Facebook, and Microsoft.1 These giants of industry collectively racked up a market capital of over $821 billion in February 2019,2 and part of their dominance lies in the technology utilised in their companies. With that in mind, it's not hard to see why there has been a laser-focus on AI technologies in recent years.
According to a McKinsey discussion paper: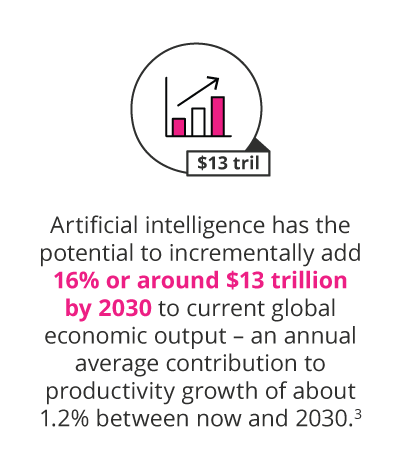 As the global economy evolves, it's becoming increasingly pertinent for managers to develop a deeper understanding of the technology behind this impetuous disruption.
AI for executives and managers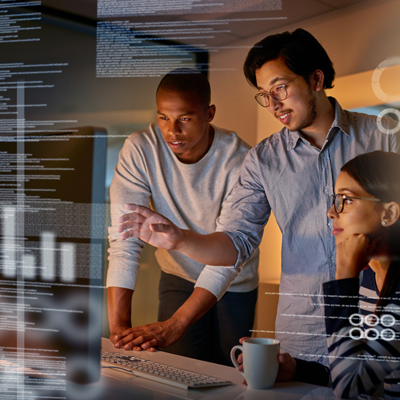 Understanding AI
The Oxford Dictionary defines AI as, "the theory and development of computer systems able to perform tasks normally requiring human intelligence, such as visual perception, speech recognition, decision-making, and translation between languages."4
Since this technology is still developing, it could eventually go beyond this definition. The potential for AI technology in redefining how we do business is enormous.
Your attitude towards AI will lead others
This shift in mindset is necessary to allow your organisation to embrace the potential of artificial intelligence. AI requires a fairly dynamic environment, and successful enterprises use the concept of 'productive failure' to manoeuvre through this developing industry. Harvard Business Review explains this, "With a productive failure approach, decision making becomes less about being right and more about learning the right path forward – as quickly as possible.''5
Having a progressive attitude about where your business is heading and a plan towards five or ten-year goals is essential for developing a portfolio strategy. All organisations need to have a method for deep and rapid learning in order to achieve solid growth.6
AI management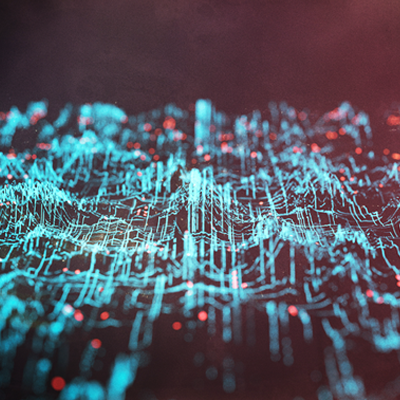 This involves having a business strategy for AI. In an effort to present a realistic baseline of what companies are doing currently, a worldwide survey was undertaken by MIT Sloan Management Review and The Boston Consulting Group. More than 3,000 executives, managers, and analysts across industries were surveyed to reveal how AI is being integrated into businesses.7
The survey discovered that: "The leaders not only have a much deeper appreciation about what's required to produce AI than laggards, they are also more likely to have senior leadership support and have developed a business case for AI initiatives."8 What this means is that the gap between ambition and implementation is large for artificial intelligence adoption.
Understanding the business implications of adopting AI technology, and even recruiting the right talent to provide the necessary skills and insight to create and maintain this in an organisation, is where management is needed.
A crucial component of this is having a sound strategy for using AI within your organisation. According to the same study, if your leadership and management tiers aren't onboard with AI adoption, this can drastically affect how fast your company progresses with AI.9
AI may be considered the future of the business world,10 but how do you apply it to managerial functions on a practical level? The first rule is that AI must be easy to use – it may sound simple, but it's true.11 The more difficult it is to learn to use, the more resistant your workforce, and you, will be to use it. This defeats the point of incorporating AI into business processes to make it more streamlined and efficient.
The ability to anticipate is a competitive advantage.12 If you ensure AI is a core business function instead of a separate research department, this can result in tangible outcomes for your business. Profitability for your organisation rests on anticipating future event outcomes – by being able to analyse data and make data-driven predictions quickly and more precisely.13
This said, despite the promises of automation, businesses still greatly benefit from human professionals.14 The reason is due to our emotional intelligence (EQ) and soft skills. Humans are still more capable of navigating tension in the workplace through social interaction – by communicating on an empathetic level, and being persuasive through natural charisma. Being able to relate to other humans professionally and socially will ensure your job is safe from AI.
Harvard Business Review has gone into an in-depth overview of artificial intelligence and machine learning in 'The business of artificial intelligence'. One statement from this article that stands out is that, "One of machine learning's greatest legacies may well be the creation of a new generation of business leaders."15
The challenge of AI adoption lies in leadership promoting and having:16
Long-term vision
Openness to new ideas
A flexible mindset in reacting or thinking about change
Compatible alignment with technology and business strategy
Effective collaboration
According to MIT Sloan Management Review, "Good return on AI will be captured only when the technology is embedded in business and workflow processes — a job that typically is complex and requires management from the highest-level leaders."17
Adopting AI means viewing it as a tool for good rather than with suspicion that it will steal your and other employees' jobs. Optimising your company through AI requires rethinking processes and systems, how these operate, and what can be improved on.18