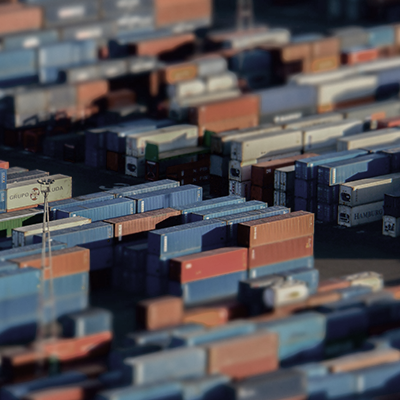 This 11-week University of Cape Town Import and Export Management online short course helps develop your operational and commercial import and export skills while being able to handle financial risk and documentation regarding international trade. Learn how to tap into new markets and maximise trade opportunities with this course in import and export management.
Hear from Executive Manager and past UCT student, Benedicta Mahlangu, on why she found this online short course beneficial and necessary in today's fast-paced business environment.
Validate and enhance your knowledge on the import and export trade.
Leave this online short course with workplace ready skills.
Video Transcript
My name is Benedicta Mahlangu. I am the Business Analyst for the Southern Africa cluster here at Maersk Line. I wanted to give myself a theoretical background, and I picked this course to help me, coming into the role of the commercial side of the container shipping business here at Maersk Line.

The course gave a very good overall understanding of the import and export industry, because it covers both the operational considerations as well as the commercial. So these components actually give you the holistic picture, and then no matter which side of the business you fall into within imports and exports, you have enough to tie the dots together and connect the pieces.

I like the level at which the course is presented, because it covers both the operational considerations, as well as the commercial. Things like that, that were covered in the course, helped me when I came into the role to have a shorter learning curve. And the fact that the course is backed by UCT is something that gave me the confidence to know that the level of the course is at UCT's level, and I do rank the institution as a good institution and I would want to have a short course qualification from UCT.