4 Examples of Successful Digital Strategies, and What You Can Learn From Them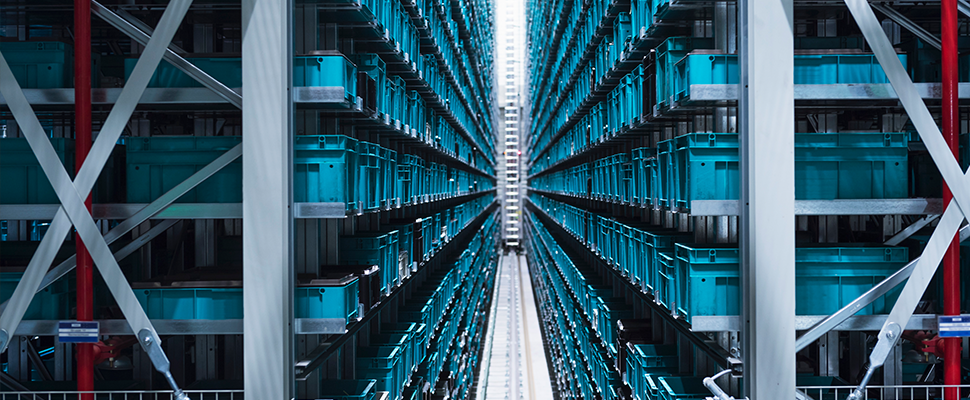 The way we work is changing. We've reached a junction where businesses either have to adapt to digital transformation or face the reality that they might not survive. This is not the first time the business world has encountered this kind of disruption. From the adoption of the printing press to the invention of the internet, technology has been moving the goalposts for business success for centuries.
The latest emergence of disruptive technology includes advances in artificial intelligence (AI), machine learning algorithms, robotics, data analytics, the Internet of Things, and more – and businesses are taking note. The International Data Corporation (IDC) estimates that 40% of all technology spending will go toward digital transformation strategy in the next few years, with enterprises spending over $2 trillion by 2019.1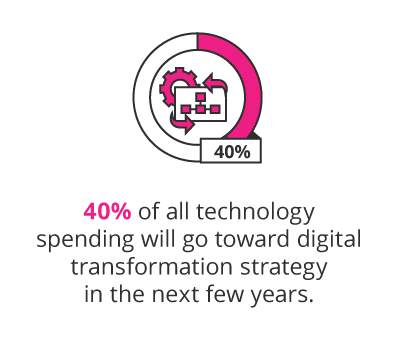 As the prevailing business models in industries start to change, digital integration has become a necessity for businesses in almost every sector to stay competitive. Yet some have adapted their digital strategies better than others. According to the 2018 KPMG Harvey Nash CIO (Chief Information Officer) survey, 78% of nearly 4,000 CIOs worldwide say their digital strategy is only moderately effective or worse,2 suggesting businesses are still finding their feet when it comes to this new wave of digital integration. This has created a great deal of uncertainty surrounding the ever-changing landscape of digital technology and what it means for the future of work.
Below are four examples of successful digital business strategy and key learnings from each.
The New York Times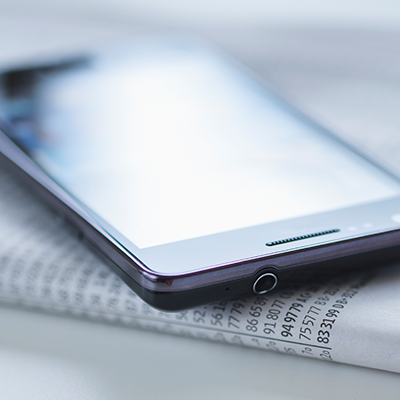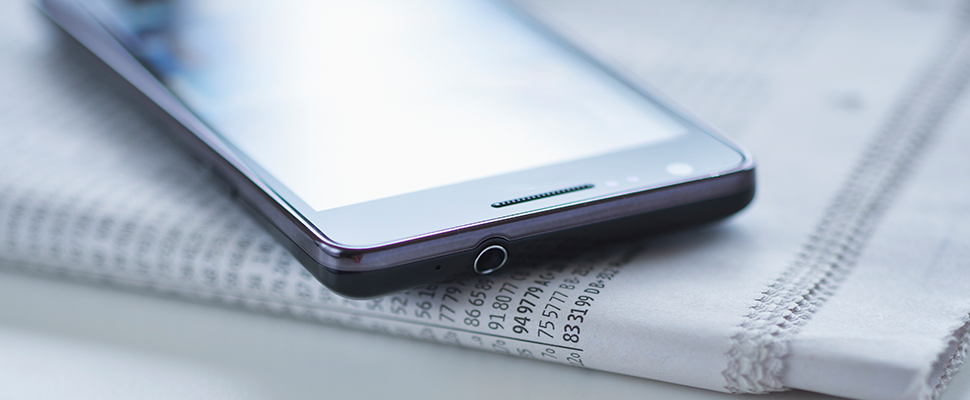 Over the past decade, the popularity of newspapers has waned due to the widespread digitisation of content. Digital newspaper revenue is forecast to grow by 9.8% annually from 2015 to 2020; whereas non-digital is set to decline an annual 3% during the same measured period.3
However, one newspaper in particular has managed to thrive in the face of this disruption. Unlike many incumbents who have struggled to stay afloat, The New York Times has been slowly adapting itself over the past few years and has managed to position itself firmly to compete in the digital world. After launching a simple article hosting website in 1996, they have successfully transformed into what is now a highly profitable multimedia platform.4
Like other newspaper publishers, the New York Times once faced the prospect of losing its footing in the market due to the threat of digital disruption. However, by executing the right strategies it seems to not only have weathered the technological storm but has gained an advantage over its competitors.
In 2013, the New York Times implemented a carefully designed paywall and subscription model for their online content that allowed the company to continue to deliver the same type of high-quality journalism and content their readers expect while continuing to earn revenue.
This method appears to be working. According to their January 2017 report, "Last year, The Times brought in almost $500 million in purely digital revenue, which is far more than the digital revenues reported by many other leading publications (including BuzzFeed, The Guardian and The Washington Post) – combined."5
What we can learn:
Start early: By recognising that much of their readership was migrating online, The New York Times was able to shift their focus. Keeping a finger on the pulse of where and how people are spending their time and money means you're better able to predict trends and adapt to demand.
Follow the people: The publication managed to get a head start on many of their competitors by adapting to the disruption as early as 1996. This gave them time to figure out what worked and didn't work, and fine-tune their strategy before their competitors had even started out.
Diversify: The New York Times has explored various digital technologies to enhance their customer experience journey. They have introduced measures like visual storytelling, and have allowed their readers to create reading lists and segment their interests.6 Understanding the digital technology landscape and how your customers use your product can help you to offer better solutions and stand out online.
Alibaba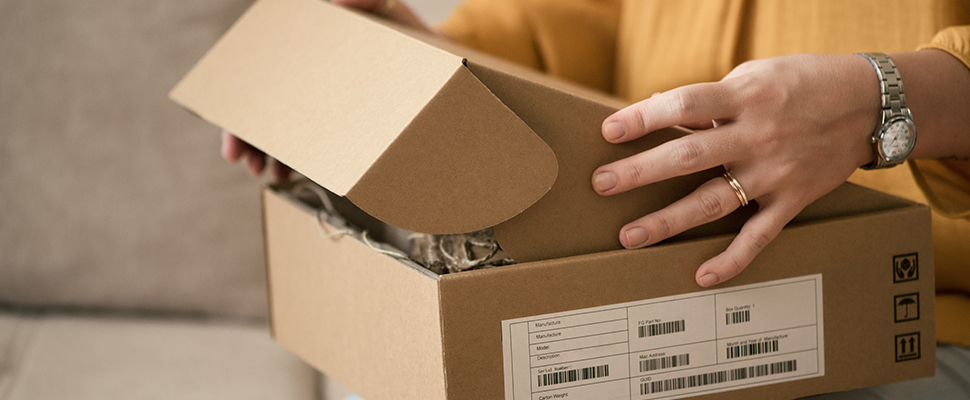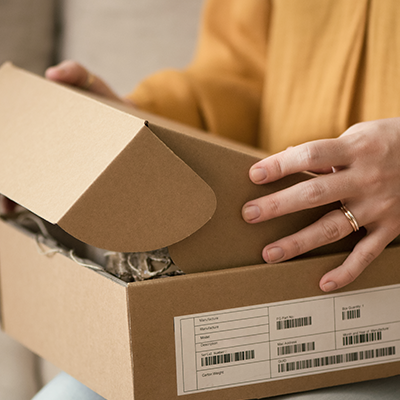 According to World Economic Forum, digitisation could deliver $100 trillion in value to businesses across the globe over the next decade.7 But the question on many business leaders' minds is: how?
While AI becomes an increasingly popular solution for businesses, many leaders are still evaluating different methods to effectively implement it in their organisations.
One successful example of this is the Chinese e-commerce giant Alibaba. They are making huge gains in AI thanks to the support, investment, and commitment of the Chinese government. With hopes to build a $1 trillion AI industry by 2030, China is on a path to overtake the United States as the world's leader in technology.8
Alibaba's application of AI and machine learning in their 'smart' warehouse was borne out of necessity. Having completed over $248 billion in transactions (more than eBay and Amazon combined), the sheer volume of products they need to move makes it practically impossible for employees to keep up.9 This willingness to commit to new technologies has allowed them to stay competitive by packaging and shipping out more products, more efficiently.
The video below shows just how this is done:
Alibaba is also harnessing AI technology through features such as smart product search and recommendation, customer-service chatbots, and image matching.10 This has allowed them to create tailor-made shopping experiences for consumers and better optimise the shopping process for them by anticipating what they might be seeking out at any given time.
And they are only scratching the surface of their plans for AI. As they continue to research and understand the potential that machine learning holds, so Alibaba plans to harness the technology is a myriad of ways, from financing to facial recognition.11
What we can learn:
Define your strategy: When it comes to digital transformation, ensuring you have a specific business goal in mind could mean the difference between navigating the disruption effectively and sinking money into a useless pursuit. Initially for Alibaba, their goal was improving customer service from start to finish. They did this by effectively harnessing AI technology in their warehouse, increasing their potential for output exponentially, as well as creating a personalised shopping experience for their users.
Think big: Alibaba has invested in seven research labs that focus on AI, machine learning, network security, natural language processing, and more.12 While not every company has the resources that Alibaba has, thinking big (as big as your company allows) means you're more likely to see transformative results from your digital strategy. It's the organisations that play it safe who often don't see the results they're looking for.13
Start with the customer: Improving your customer experience is one of the most impactful ways you can harness AI in business. By implementing AI technology, Alibaba is able to serve the customer proactively through chatbots and segmentation. With this, they are gaining a competitive advantage over their rivals by supplying a personalised experience throughout.
Adobe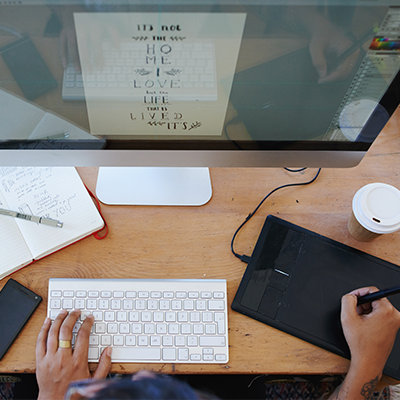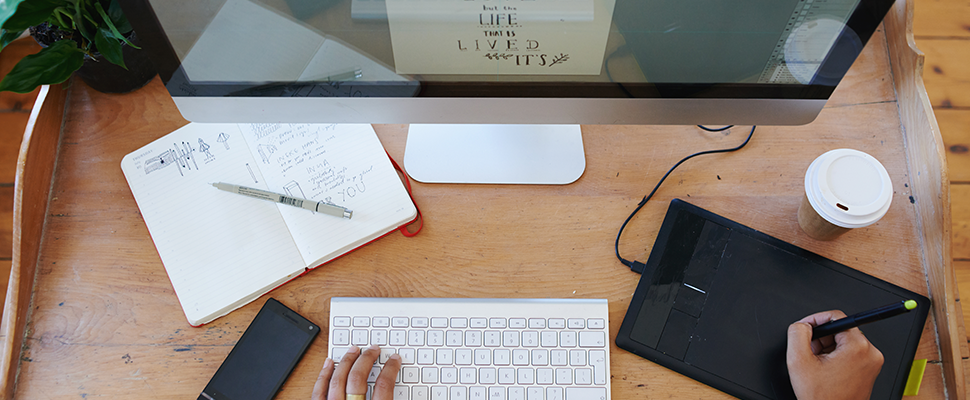 Over the past few years, there have been many more stories of cloud vendors disrupting traditional ones than traditional vendors successfully transitioning to the cloud – and this trend doesn't seem to be changing. According to market research firm Gartner, $216 billion worth of IT spending will shift to the cloud by 2020 – the majority of which will still be directed at up-and-coming disruptors.14
One exception to this, however, is Adobe's move to Creative Cloud. Instead of holding steadfast in their existing business model, Adobe proactively moved their entire product-base online in 2013 – and it truly paid off. According to their latest 2018 financials, the company achieved record quarterly revenue of $2.20 billion in its second fiscal quarter, representing 24% growth year-on-year.15
The move to the cloud also brings with it a reduction in the occurrence of software piracy. The reality is that a large number of Adobe's core product users tend not to pay for their products. In fact, Adobe products consistently top the list of the most frequently pirated software in the world, accounting for 10 out of the top 20 downloaded software products on illegal torrenting sites.16 But this isn't the case with cloud-delivered software, as all their functionality is hosted and controlled online.
While some of Adobe's performance can be put down to the sheer volume of content being created across the creative industries, the solutions they provide respond to a very key need in the marketplace. Essentially, Adobe is assisting and empowering creative businesses to embrace digital transformation.
On this point, their success came largely from understanding people, and how they work with their products on a day-to-day basis. When Adobe decided to make the transition from physical software to a cloud-based model, it knew it needed to shift its employees' focus towards the needs of the customer. To achieve this, it created a staff Experience-a-thon, where employees could test and provide feedback on Adobe products as if they were users. This encouraged employee engagement and helped change the culture in the midsts of a massive technical upheaval.17
What we can learn:
Culture comes first: While each company faces its own set of unique challenges, any digital transformation needs to be assisted by meaningful cultural change for it to be sustainable.
This is true no matter what technology you are integrating. Innovations such as AI may automate certain processes, but you will always need people to inform how they will be harnessed. "The vision of AI should always be about empowering technical professionals and the business citizens to build a better user experience," says Carlton Sapp, an analyst with Gartner. "Technology cannot do this alone." Even the most informed digital strategy will lack staying power without the right culture to sustain it.18
Don't be scared to start again: Just because you do something a certain way today should not mean that you are automatically doomed to fail once the market no longer favours your business model. Adobe took a (calculated) leap of faith and shifted their entire product offering online, something that had massive ramifications for how their business works, but also allowed them to continue to compete in the digital world. If your business model is on the wrong side of digital disruption, don't be afraid to rethink the bigger picture.
Netflix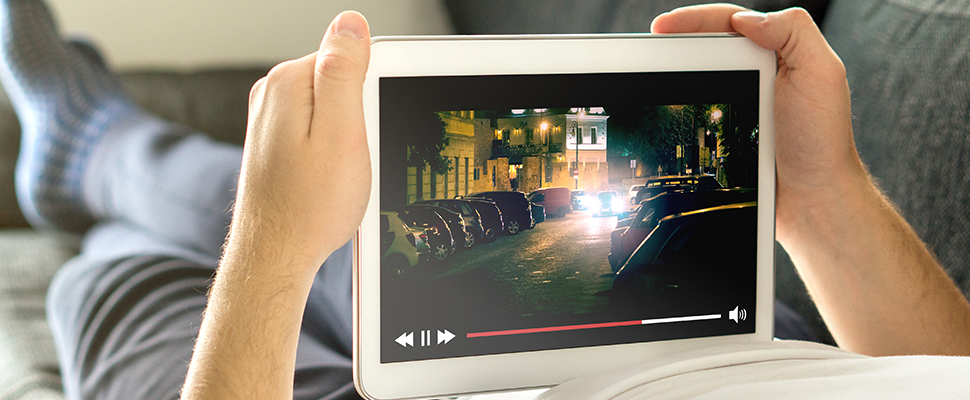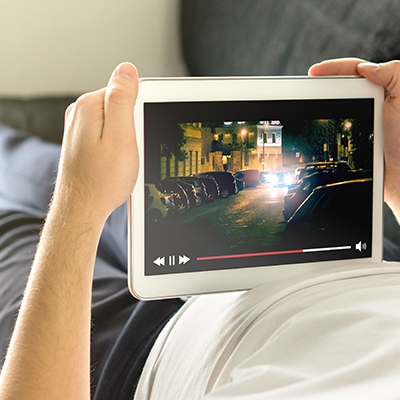 The poster child of digital disruption is undoubtedly the online streaming service, Netflix – and for good reason. To date, they have amassed an impressive 117.6 million international subscribers in nearly 200 countries world-wide.19
This success has come primarily because of three reasons. Firstly, the advancements in streaming capabilities accelerated more quickly than expected as Netflix transitioned to a primarily streaming service. Secondly, the popularity of mobile phones and tablets, as well as the introduction of smart televisions, allowed Netflix to be available to its customers at all times. And lastly, the change in viewing tastes because of the first two greatly enhanced Netflix's value proposition.20
Thanks to these factors, Netflix was able to change the game when it came to online streaming and has now become one of the most widely adopted streaming service in the world.21 It has also allowed them to continue to innovate in other ways, such as producing a number of successful original shows and movies for their platform.
What we can learn:
Be bold: According to Harvard Business Review, successful companies, especially those with a bold digital strategy, are significantly less focused on cost efficiency and more focused on creating new products or new customers.22 Netflix reinvented the way we think about programming. Instead of just adopting a few digital techniques into their strategy, they changed the system completely. For companies committed to riding the wave of disruption, the key is to make sure that their strategy really is transformational and not just a collection of cost-cutting measures. Offence is the best defence after all.
Look past your competition: One of the main contributors to Netflix's success was their pioneership. In the past, when companies experienced rising levels of volatility in their industry, a rational response was to observe for a while, letting others incur the costs of experimentation and then move in once the dust settled. In the digital age, though, it's first movers that gain the advantage. Harvard Business Review found that the three-year revenue growth for the fastest adopters was nearly twice that of companies playing it safe with average reactions to digital competition.23
Consider the tech: While speediness is important, your ideas are still only as good as the technology available to support them. Timing is still a vital factor in success. In the early 2000s, Blockbuster explored the possibility of making its content library available to its customers online. However, as most people still had dial-up internet connections, streaming didn't work very well. On the other hand, when Netflix pivoted to a service that relied on streaming first, the technology had finally caught up, and its customers could watch its collection of movies and shows online without the lag.24
Whether you're an incumbent firm trying to stay relevant or a digital disruptor shaking up your industry, there are a number of factors that help to determine whether your digital strategy will be a success. While we will likely never reach a state of complete certainty, keeping abreast of trends in emerging tech and what others in your field are doing (or not doing) is key to developing a plan of action that will help your organisation not only survive, but change the rules in the game of digital disruption.
---