5 Strategic Business Factors Every Project Manager Should Know
A project manager is responsible for overseeing a project from beginning to end. By ensuring the project is delivered on time, budget, and scope, you take accountability for the fundamental success of a project.1 Project managers unite teams and clients, create structure to achieve goals, and drive overall project success.2 Beyond these essential factors, by facilitating projects, project manager contribute to the overall business objectives, and the impact of project management can be felt throughout an organisation.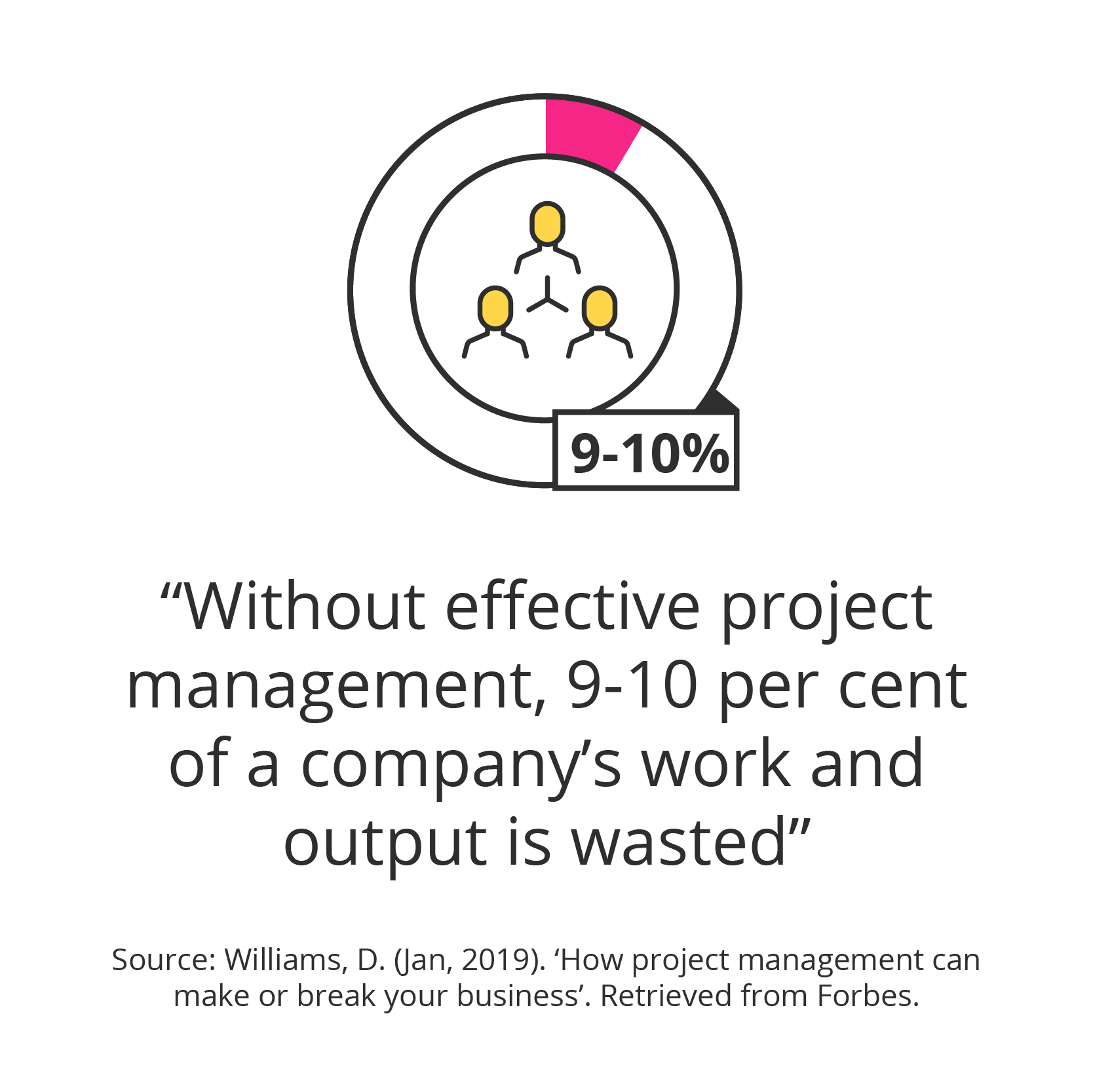 Dale Richards notes that "without effective project management, 9-10 per cent of a company's work and output is wasted". With revenue, potential profits, and the company's bottom line at stake, project managers need to be aware of how their project fits into the organisation as a whole. Project's don't exist in a silo, and there are certain business factors that influence strategic project planning. These factors give context for how the project should be managed and proceed to best align with the overall vision of the organisation.
The five factors that influence strategic project management:
1. Stakeholders and leaders
Before beginning a project, meeting with the stakeholders and company leaders will help you define the parameters and direction of the project, and provide a broader view of how it fits into the business's overarching strategic plan.4 You are then able to determine prior to kickoff if the various stakeholders have conflicting or differing ideas about the vision or scope of the project.5 Addressing this upfront and reaching a consensus about the project goals will help manage expectations as the project unfolds. In other projects, leaders or stakeholders may have views about the organisation that don't seem to directly influence the project, but can have significant impact later down the line on budget, timing, or priority.6 Uncovering these misalignments can reduce any potential negative impact, and make for more strategically planned projects.
2. Project priority
An organisation's priorities and the short-term goals that contribute to these overall priorities are seldom singular. Being aware of the importance of your project in relation to other operations within the organisation will determine how you approach scheduling and planning. Knowing where your project lies in terms of priority can help you set realistic expectations in terms of workload, resources, and turnaround time.7 If your project is labeled top priority, make a note of any other priority projects, and plan in advance for potential shortages of resources, or conflicts of interest.
3. Resource allocation
Understanding how an organisation allocates resources, specifically time, budget, and workforce, can help you determine whether the objectives for the project are viable. Your assessment of resources allocation should be viewed through the lens of project priority. For example, if there is limited budget that needs to be shared among five different projects, being aware of what portion will be allocated to your project is critical during your initial project evaluation.8
4. Risk assessment
Assessing business factors that may threaten the execution of a project is important in strategic planning. Without a clear idea of what these factors are and the ways they might affect the project, you risk being taken by surprise at critical stages in the project's life cycle.9 Organisational risks to the project may involve the financial state of the company; the allocation of necessary equipment and resources needed to best execute the project; or the appointment of qualified talent to effectively implement the proposed project.10 Problems involving key team members may also present a risk, such as absenteeism or unexpected termination. If location is a factor, electricity and internet connection, or the availability of software may also present risks.11
As these key business factors influence the success of the project directly, procedures should be in place to ensure each factor is evaluated and its potential risk profile is assessed.12 Leadership and stakeholders play a role in this instance, as a diverse set of opinions and perspectives can help analyse what factors need to be considered, and brainstorm ways to mitigate potential risks.
5. Company culture
A project operates within the larger context of a company's culture, and as projects are often outsourced, understanding the culture and established practices of an organisation can help you to align your project to the broader objectives of the business.14
If you are able to align your project with this culture, you may have a higher chance of a successful and smooth implementation. However, projects that challenge cultural norms within an organisation are more likely to run into conflict.15 While resistance can occur with new projects, conflict can be avoided when you familiarise yourself with the cultural frameworks and motivations within the organisation.
Identifying these key business factors that influence the strategic planning of your project upfront will make for a smoother execution overall. Aligning your project with the goals, culture, and leadership expectations of an organisation provides direction and context to a project that can help inform how you manage it from beginning to end.
Understand the key success factors in strategic project management.