9 Essential Facts About What You Gain Through an MBA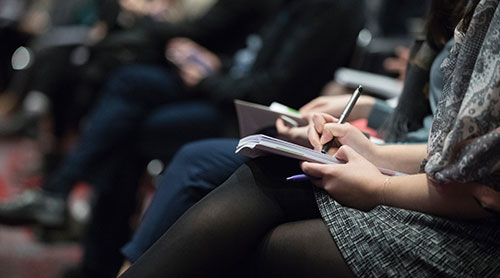 The Master of Business Administration (MBA) is an internationally-recognised degree designed to develop the skills needed for careers in business and management.1 The value of the MBA, however, is not limited strictly to the business world. An MBA can also be useful for those pursuing a managerial career in the public sector, government, private industry, and other areas.
Founded in 1908, Harvard Business School was the first Business School to offer a degree called an MBA.2 Harvard Business School introduced another innovation when they found out there were no textbooks suitable for business programmes. They overcame this by interviewing leading business practitioners, and writing detailed accounts about what they were doing. The professors instructed their students to read these accounts and offer recommendations for the right course of action. This is how the Case Study Method was born, which is still one of the most popular teaching methods in business schools today.3
But Harvard did not actually invent the Business School. This was the École Supérieure de Commerce de Paris, founded in 1819 by a circle of economists and traders, including the famous economist Jean-Baptise Say and the banker Vital Roux.4 As such, it is the oldest establishment dedicated to business and finance teaching in the world. Today, École Supérieure de Commerce de Paris is still in existence and now called ESCP Europe.
Here are nine interesting facts about MBAs you should know:
1. The demand for MBA graduates
According to a recent survey on Corporate Recruiting, 81% of responding companies indicated they planned to hire MBA graduates in 2018. Around 7 in 10 companies in Asia Pacific (73%), Europe (72%), and Latin America (69%) plan to make such hires, compared with 39% of US companies.5
2. The different formats of an MBA
A number of business schools are adapting or considering an adaptation of their curriculum and formats to meet market demands. In addition to the rise in partnership university programmes, there is a desire for shorter programmes and programmes with a hybrid structure. Even in one-year programmes, an international travel component is growing in popularity.6
A recent survey of 571 MBA programmes show the that following are the most common formats of an MBA:7
Full time two year MBA
Full time one year MBA
Part-time lockstep MBA
Part-time self-paced MBA
Flexible MBA
Online MBA
Executive MBA
3. Hard skills vs soft skills
An MBA programme provides "hard skills" learning, such as Master in Management, Master of Accounting, Master of Finance, Master of Data Analytics, Master of Information Technology, and other business master's.8
However, most companies require MBA graduates to have a blend of interpersonal skills, intrapersonal skills, and problem-solving abilities. Overall, working with others and self-management are skills required from graduates, with the most difficult skills being data analysis and interpretation, problem-solving, and coachability and reflection, in addition to Integrated reasoning skills.9
4. Specialised MBAs
An increasing number of graduate business schools offer specialised MBA programmes that allow candidates to develop deep management expertise in a specific industry. Examples of such specialisations include an MBA in risk management, human resource management, entrepreneurship, luxury brand management, and supply chain management, to name a few.10
According to a recent survey on Corporate Recruiting, 81% of responding companies indicated they planned to hire MBA graduates in 2018.
5. The average age of MBA students
Of part-time MBA students, 89% typically have 6.4 years of work experience where 89.6% of full-time MBA students come in with 4.3 years work experience. Of executive degree students, 97% start the degree after working for 13.3 years.11
6. How employable does an MBA make me?
Most MBA graduates have no trouble landing quality posts. Around the world, MBA graduates can command a salary relative to direct-from-industry hires and bachelor's degree hires.12
The vast majority of MBA graduates are employed, whether for a company (79%) or as self-employed entrepreneurs (10%) across a range of industries and job functions. The majority of business school alumni feel their graduate management education advanced their careers at a faster rate compared with peers who do not have a graduate management education. The median base salary among alumni is US$115,000, with variation by job level and location.13
According to the 2017 Graduate Management Admission poll, 83% of responding employers planned to hire new business school graduates in 2018. More employers expect to hire MBA and business master's graduates in 2018 compared with 2017.14
7. What employers want from MBA graduates
According to Jonathan Moules and Patricia Nilsson from the Financial Times,15 the most important skills employers want from MBA graduates are not core MBA subjects, such as finance and marketing, but more loosely defined qualities, or so-called soft skills, such as the ability to work with a wide variety of people (cited by 76% of employers) and the ability to prioritise (cited by 72%). Of these, employers said the ability among MBA graduates to manage their time effectively was the most difficult to find.
8. Networking advantages
A key asset of each MBA programme is the network opportunities it opens up to its students. Using a well respected MBA programme to grow your networking opportunities can prove invaluable in future career prospects, experts say.16
9. Online trends
A growing number of online MBA offerings, compounded with constant traditional MBA offerings has resulted in greater accessibility of the illustrious Master's programme worldwide. With 36% growth in the USA,17 online MBA courses and distance learning channels are able to meet a wider local and international student base and their expanding learning styles.18
Applicants from varying industries and backgrounds invest in an MBA for their own reasons, but usually it is to increase their chances of advancement in their current places of employment, or to improve their employment prospects. As the demand for MBA skills increases19 and online learning reduces the barriers to entry, there are ample opportunities to obtain your MBA.