Become A High Impact, Future-focused Leader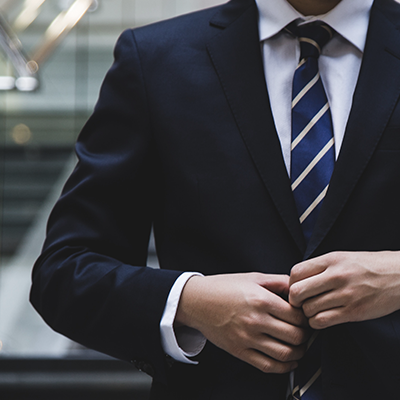 Registration for the inaugural presentation of the University of Cambridge High Impact Leadership online short course is opening on 19 June.
The Cambridge Institute for Sustainability Leadership (CISL) has a long history of supporting business leaders, building leadership capacity, advising global organisations, and publishing research on the topic of business impact.
Capitalising on the world-class, multi-disciplinary strengths of the University of Cambridge, the High Impact Leadership course, you'll benefit from leading academic perspectives, and insight from successful leadership within major businesses. The course equips you to be able to maximise your personal leadership skills, and to help you influence change within any organisation you're a part of.
Being part of the inaugural cohort allows you to expand your global network, while interacting with like-minded professionals.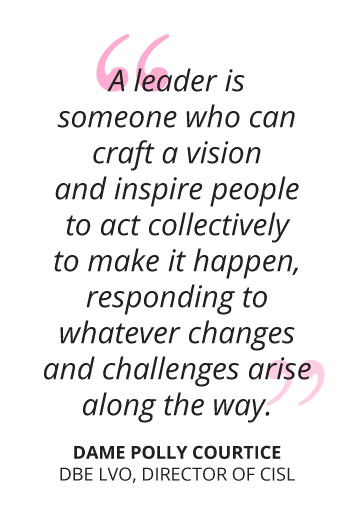 What you'll learn
MODULE 1 High impact leadership and its importance
Explore the importance of leadership at a personal, team, and organisational level.
MODULE 2 Exploring the context for leadership and the related challenges
Develop an understanding of the different contexts in which leadership is required, and discover the challenges of affecting leadership in these spheres.
MODULE 3 What does high impact leadership look like?
Reflect on what high impact leadership means for you, and explores perspectives on positive leadership.
MODULE 4 The future we want, the leadership we need
Compare current leadership to the kind of high impact leadership that is required in a rapidly changing world, and understand strategies and practices to lead in a future-thinking manner.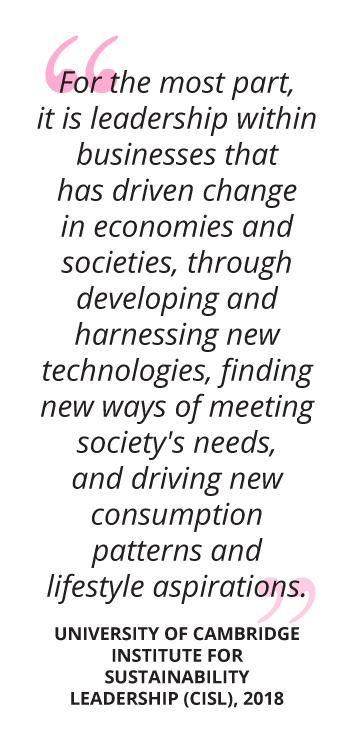 MODULE 5 High impact leadership capabilities
Analyse the values, thinking, and practices that need to be developed to be a high impact leader.
MODULE 6 Communicating for influence
Create an effective approach to communications and stakeholder engagement to drive high impact change, through learning valuable practices and techniques.
MODULE 7 Developing the mindset and skills for innovation
Assess the degree to which you can be both innovative as an individual and drive innovation in a team or an organisation, through fostering innovation and developing your entrepreneurial mindset.
MODULE 8 Rewiring your leadership to achieve your goals
Produce an ambitious leadership action plan to become a more effective high impact leader in your current and future sphere of influence.
Who you'll learn from
Zoë Arden, Course Convenor and Head Tutor
Zoë's specialities lie in sustainable strategy, leadership, stakeholder engagement and storytelling.
Zoë has over three decades of experience. Before joining CISL, she was Director of SustainAbility, and Director of Communications and Social Responsibility of British Telecom, as well as the UK Managing Director of global communications consultancy Golin.
She is also co-author and contributor of research, and reports on leadership development and the role of learning and development in building leaders for long-term business performance.
Martin Roberts, Director of Online Learning at CISL
Martin is an expert in online learning, sustainability, and business leadership, having worked in diverse fields and sectors particularly in Europe and Africa.
Before joining CISL, Martin provided strategic leadership to several organisations, collaborating with government and the private sector throughout Africa.
Martin draws on his own experience of supporting business leaders around the world to effectively reshape their organisations and is a business advisor and a leader for this course.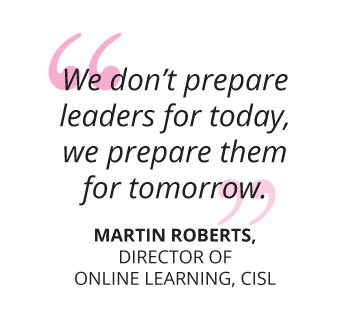 High impact leadership is a concept that will never go out of style. This 8-week online short course will earn you a certificate of completion from the University of Cambridge Institute of Sustainability Leadership, ensuring your knowledge and strategy around high impact leadership is relevant, and up-to-date within any industry you wish to enter.
Is your leadership style future-fit?
Learn to lead in an ever-changing business environment with CISL.