On 22 May 2017, GetSmarter CEO, Sam Paddock, and the executive committee gathered at NASDAQ stock exchange to ring the closing bell. While acknowledging the great sense of achievement that came with this moment – describing it as nothing short of surreal – Sam used this as an opportunity to reflect on the underlying developments that allowed this to happen.
To have a successful business, you need to start with why
Starting out in 2008, GetSmarter was born out of a family-based business. Brothers, Sam and Rob were keen to understand the experience of what it would be like to study online, embracing the future of educational technology. This led to a relationship with UCT and by 2012 the company of 70 plus people had created a portfolio of 40 fully-online and part time short courses. Growth was imminent and the organisation had already seen great success at its four-year mark, but in between the frenzy that comes with a start-up, Sam stopped in his tracks when arriving at a realisation.
"We had no idea who we were. We were doing things everyday without understanding why we were doing them, and we were completely falling over. Our strategy lived in the corridors, we didn't write anything down, and we had no idea what had truly lead to the success we were experiencing."
A great business leader knows when to ask for help
At the Heavy Chef event, with a collection of close-to 300 entrepreneurs, intrapreneurs and working professionals gathered to hear how he was able to build a global success, Sam spoke of this key reflection point both in his life and the company, ultimately leading to the global seat GetSmarter currently occupies.
Now soon approaching their 10th year in business, Sam talks not of growth strategy or capital investment, but rather brings the entrepreneur's attention back to reality by honing in on purpose.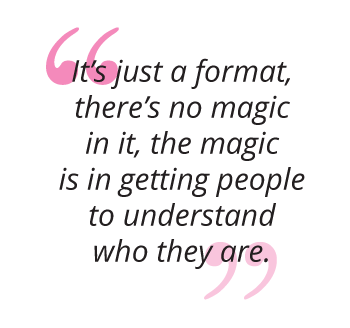 In the midst of their 2012 dilemma, Sam began to seek mentorship both locally and globally to discover the authentic purpose of GetSmarter and its people.
"One of these mentors suggested I read Verne Harnish's Mastering the Rockefeller Habits and do 90% of what it said. It serves as a practical guide for doing your work based on solid theory, and in the centre of this book is a one-page strategic plan for understanding yourself."
Inspiring talk by @sampaddock #Heavychef, to paraphrase: Know who you are & define your values. When reflecting, ask yourself if the decisions you made were inline with your values. @heavychef @Workshop17CT #GetSmarter 🇿🇦

— Lebogang Madise (@LeboMadise) November 13, 2017
A successful business keeps change constant
Within three months, GetSmarter's approach had turned on its head, and everything each employee did from that moment on was defined by the company's one-page strategic plan.
"Without change, we would have never seen further success. We needed to establish purpose and our values and then align them to our priorities to collaborate collectively before upscaling. I was so excited, I practically ran home to my wife, Kerry and showed her this plan because I discovered it applies to different approaches in life. It's just a format, there's no magic in it, the magic is in getting people to understand who they are."
It was then that Sam and his team could approach their big hairy audacious goal of improving one million lives through better education by 2030. Something they had hoped for previously but realised it could not be done on a local level.
"We had the wrong way of winning. We needed a collaboration of collective intelligence from everyone in the business, not just a few people at the top, to envision both their individual futures and the future of the company. This is where the firm's rhythm came about. By getting every person in the company to get a clearer idea of who they are through daily, bi-weekly or weekly meetings and setting 90 day priorities, our values are aligned."
.@getsmarter innovator, chats to us about the 7 values they share at #HeavyChef event tonight!

At the end of the day, we play hard to win hard! #EdTech #GetSmarter @sampaddock pic.twitter.com/jOJ5ce9udw

— The Silicon Cape (@SiliconCape) November 13, 2017
Every organisation needs to establish their key values
Through that time of reflection, GetSmarter's seven values came about, defined by the character of the company. These are: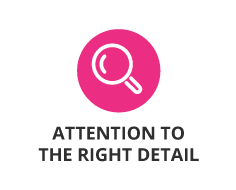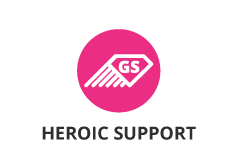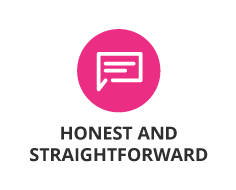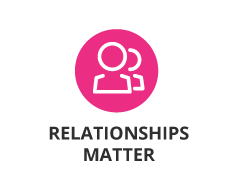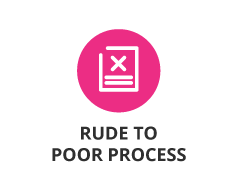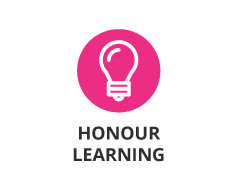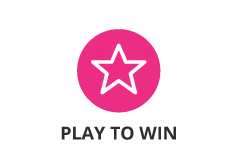 "Our rationale was finally clear to us, by combining technologies with incredible faculty and people, we have the opportunity to evolve pedagogy while encouraging every one of our group to continually add to our concept. We decided then in 2015 to extend our purpose to the rest of the world."
Company culture should evolve as a business grows
During the last few minutes of the Heavy Chef evening, a member of the audience asked how Sam plans on retaining the intimate culture of the company as it grows.
My key takeaways from tonight's @heavychef talk by @getsmarter CEO @sampaddock:
Organizational alignment is key.
Understand the problem before you start.
Look after *all* of your stakeholders.
Evolve company culture with new joiners.#heavychef

— Nicholas Soper (@nicksoper) November 13, 2017
"GetSmarter emerged out of a family business. They say you shouldn't work with friends and family, but GetSmarter started out with myself, Rob and a group of close friends, and we're still doing it altogether. What we do at GetSmarter in terms of reflection, I also do in my personal life. 'Play to Win' are not just some words in one of our boardrooms, we live that. We don't retain our culture, we evolve it. Change can be hard yes but it leads to a beautiful blend of diverse people.
True and real. So lucky I saw that ad. @getsmarter is creating real change in education and now we are #BetterTogether https://t.co/5gQMLKnW5L

— Chip Paucek (@chippaucek) November 13, 2017
"At GetSmarter, we now understand human performance leads to operational performance which will then lead to financial performance. Business is essentially people doing things, that won't work if you don't understand the people around you and they don't understand themselves. Understand yourself and others first."
Social Media highlights from the rest of the evening
Mr @sampaddock kicks things off at tonight's #HeavyChef event, talking #edtech and his big business sale and his team and… twins. pic.twitter.com/HG1HqpNV2b

— Fred Roed (@Fred_Roed) November 13, 2017
The great SA success story of @getsmarter via @heavychef – nice work @Fred_Roed and @sampaddock. SA needs more of this! pic.twitter.com/OfwjvTRJcq

— MediaWeb (@MediawebSA) November 14, 2017
When entrepreneurs get together….

Thank you @heavychef for hosting @getsmarter CEO Sam Paddock who just sold the company for $103 million!

I leave inspired 🙏🏽 pic.twitter.com/2MhAeKQoP4

— Danilo Acquisto (@danilo_acquisto) November 13, 2017
The lifeblood of GetSmarter driven by @sampaddock is true of my favourite value – #RelationshipsMatter. – Chris Vella, GetSmarter's Chief of Communications. #HeavyChef #BetterEducation pic.twitter.com/Tw39Fq15P4

— GetSmarter (@getsmarter) November 13, 2017
"Our students are able put GetSmarter on their LinkedIn and shout to the rooftops that they are now competent in a specific area of expertise." – @sampaddock #BetterEducation #HeavyChef #GetSmarter

— GetSmarter (@getsmarter) November 13, 2017
Here at @heavychef to listen to @sampaddock & @getsmarter's success story – always good to see everyone excited about online businesses! pic.twitter.com/tkRxaW4Q5S

— YellowDoorCollective (@HelloYellowDoor) November 13, 2017
Want to know what you can expect to see in the future at #GetSmarter?
An international degree post grad space…and MUCH more! Keep an eye out for more with @getsmarter ! #HeavyChef pic.twitter.com/OZncEuEPHd

— The Silicon Cape (@SiliconCape) November 13, 2017
---
Are you ready to join this innovative and authentic community?
Study a short course with GetSmarter and be sure to receive heroic support