CISL Business Sustainability Management Student Testimonials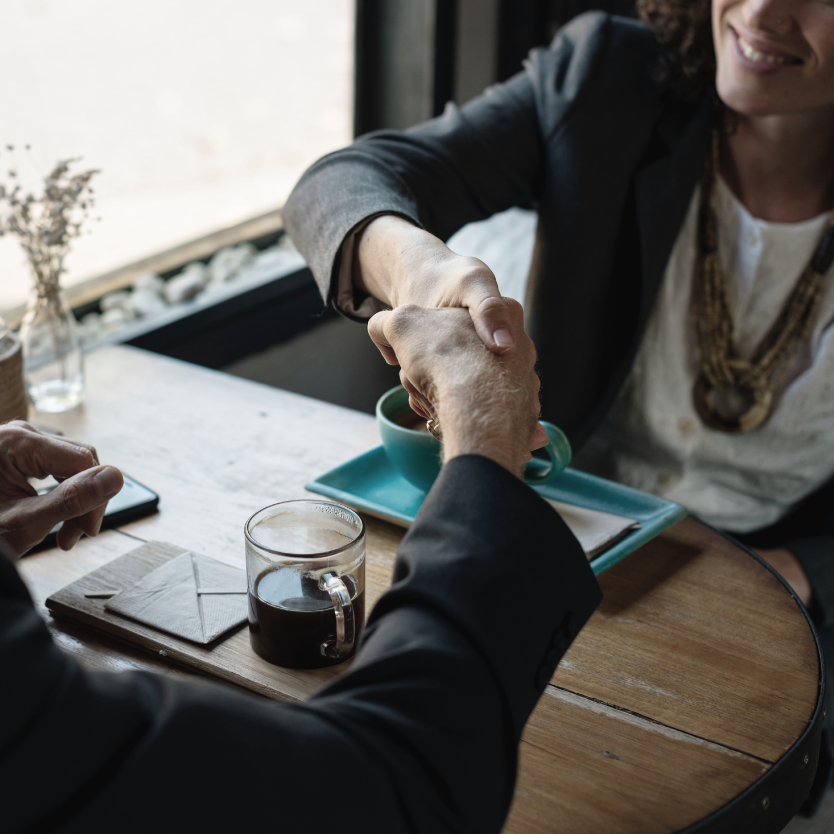 Engaging in business sustainability practices and leadership is accessible to all through the University of Cambridge Business Sustainability Management online short course. Professionals now have the opportunity to begin and continue this conversation by joining the Cambridge Institute for Sustainability Leadership (CISL) network upon successfully completing this course.
The eight-week course, presented in collaboration with GetSmarter and delivered entirely online, will equip you with the ability to:
Investigate the impact of present global economic, social, and environmental pressures on business
Create an argument for the importance of integrating sustainability across an organisation's value chain
Assess the opportunities from entering into partnerships to create new value
Reflect on your own personal strategies used to influence sustainability-oriented change
Develop environmentally conscious business strategies within your organisation
Interact with like-minded working professionals from around the world when you join the CISL Alumni Network
Develop and implement a unique action plan for your business
Read on to find out what past students on the Business Sustainability Management course said about their experiences:
---
Adam Blight, Head of Public Affairs, Crop Science, Bayer Asia-Pacific
"CISL's online short course provides a unique vantage point from which to understand not just what sustainability is, but why it is a necessity for businesses to survive and thrive in the decades ahead. The course turns a sprawling, misunderstood topic into a clear and compelling pathway for businesses to help transform how economies grow. The real-life case studies revealed the power of sustainability leadership to drive impressive commercial, social, and environmental progress."
Alexandra Baier, Senior Manager, PwC Consulting
"The course is very suitable for beginners on the topic of sustainability. It gives an excellent overview of the variety and breadth of the topic. Each module is comprehensive and offers a variety of learning methods. They enabled me to increase my knowledge and encouraged me to research even further about the topics. Each module incorporated access to expert knowledge and practical experiences that I could leverage from. Exchanges with my classmates were very good, as I got so many different views from various industries and focuses. I felt that the administration, online help, and tutors were very engaged. They helped as quickly as possible if any problem or question came up."
Corrado Lillelund Forcellati, Director of Sustainability Services, KPMG Singapore
"I truly enjoyed this course, its participants, content, and structure. To me, sustainability is a language easy to understand but very difficult to speak and master. This course, its tutors, and my classmates have engaged me to practice and continue to develop my sustainability language skills."
Fariel DIF, Communication Director of Research and Innovation and Culture of Quality, Danone
"Changing a job and career orientation without having a background or solid foundation is common in my company, but not sustainable. My function is oriented on strategy, and this course allowed me to note that sustainability is at the heart of almost all the questions. I needed this training to feel empowered to proactively take initiative and take the floor about the topic. Just before the CISL course, I was contacted by a congress on sustainability to be a keynote speaker, and I declined. Today, I'm proud to have done this course, which was challenging but valuable. I was particularly impressed by the comprehensive content and the ongoing project. The case studies were also very useful as they enhanced my knowledge very efficiently. I highly recommend the CISL online courses. Thanks to the whole team and to my classmates for the great energy."
Hazel Annikin, European Logistics Director, Richemont
"The content was rich and varied, and has given me an appetite to learn more. The online learning experience was easier than I had expected. I enjoyed exchanging with my classmates, and even if I was shy about posting online initially, I soon overcame this."
Helena Stopher, Conference Director, Sustainability in Licensing Conference
"I had a basic knowledge of sustainability when I started this course. The online learning experience was extremely well-presented and easy to navigate. My understanding of sustainability across multiple areas has been vastly widened over this eight-week course. The networking was an extremely useful tool, both within the virtual classroom and externally via social media. I had extremely supportive online support and tutors who were available to advise quickly on all topics. This is a very well-run, professionally executed, and thought-provoking course that I would highly recommend."
Ildiko Horvath, Regional HR Manager, Mango
"The Business Sustainability Management course has well-balanced content that helps you to embed the theory into daily business practice. The knowledge shared is based on world-class research and displayed in a format that is easy to understand with great dynamics between reading materials and video and interactive learning content through group discussion forums. It has been my first online learning experience with clear structure and top quality material. The topics had a logical flow, and through the assessment stages, we got direct feedback on our learning progress. The tutors were very friendly, with genuine interest in their student's advancement, and super helpful with whatever you needed help with. The experience is centred around integrative online learning, where you can network with top scientists, highly renowned business leaders, and inspiring creative minds from all walks of life."
Lee Mann, Global Community Fair Trade Manager, The Body Shop International Limited
"I have thoroughly enjoyed my online learning experience and may be tempted to do more! My understanding of sustainability has been expanded for sure, and I've learned a lot of tools I can use to further projects in this area."
Lisa Boulton, Project Portfolio Specialist, Nestlé
"I expected great things from this University of Cambridge course, and I was not disappointed! The depth and breadth of the material was impressive. One of the challenges was sticking to the material, because there were so many digressions possible, drilling down into additional material and researching more deeply on a topic. It was truly fascinating and inspiring. The tutors were very knowledgeable and supportive, the interviews and case studies were important to give real-life insights, and the discussion forums were very stimulating. The eco-building project in particular was great fun. The materials were really varied – some were drier and more difficult to get through than others – but the majority were easily accessible and interesting. I liked how the notes and materials were broken up with articles, videos, and other content. I would (and already have) recommended this course to anyone with an interest in sustainability and business."
Lisa Codo, Former European Head of Product Management, Bloomberg Tradebook
"I really enjoyed the content of this course. I found the reading varied and interesting coming from theorists, case studies, and business CEOs, each with different perspectives which made the learning so much richer. The mix between videos, reading, and infographics also broke up the content to make it easier to digest. The content was really practical for business, particularly the case studies. The conversations with classmates were as important and useful as the course itself, and the proportions worked well."
Macrina Busato, Design and Management Director, IE Business School
"My learning experience on the Business Sustainability Management online short course has broadened my perspective in many different aspects, from finance, regulatory environments and policy to partnership and leadership for action. Being online has been very important, allowing me to continue my work while studying in a smooth way. Indeed, I have invested many hours studying and working on exercises after work and on weekends, but it is designed to be managed alongside your current job. The platform is intuitive and very easy to manage. Group discussions are facilitated and they are part of the learning experience. You get to see different perspectives, and share valuable links and experiences. The online support is also designed to help at any moment. I had to travel for a conference and had a health issue and they were very open to expanding the deadlines for deliverables. I highly recommend this course to anyone in all industries. Sustainable management literacy is something we all should have in the 21st century. I am very happy I decided to invest in this course. I look forward to participating in other Cambridge Institute for Sustainability Leadership learning experiences."
Madelief Verdaasdonk, Junior Lecturer of Environmental Science, Utrecht University
"The Business Sustainability Management course not only opened my eyes on the necessity of switching to a circular economy, but it also gave me the tools on how to transform businesses towards a sustainability mentality. The content builds on each other and gives a holistic view on the most important concepts. The online learning platform is easy to use and makes learning fun in a new way, which was unknown to me before."
Martin Mansson, Marketing Business Partner, Nordea
"A sustainable way of acquiring knowledge, online collaboration, and learning at its best."
Natasha Taylor, Digital Investment Manager, Zenith
"Overall, it was challenging going back to a formal academic environment and managing my time to study around a full-time job. However, it was an achievable and a hugely gratifying experience. I am so glad that I took part in this course. This course has helped my confidence grow on the topic of sustainability, and has broadened and challenged my perspectives. I would highly recommend this course to anyone who is passionate about sustainability and is looking to drive their company to adopt sustainability practices."
Rosalind Brown, Portfolio and Channel Marketing Director, The Coca-Cola Company
"Overall, I thought this course was excellent. I really loved it, and all that I learned. It really was an eyeopener discerning fact from fiction. The content was broad and all-encompassing, allowing you to really understand a number of aspects. My knowledge in sustainability has been massively enhanced, and I now have far greater depth and confidence when speaking on such matters, as well as thoughts for implementing new plans. Meeting and networking with my classmates was really good. I enjoyed our weekly catch ups on the online forums, we have set up a LinkedIn group and will be meeting in London in the future. The online support was great, it's the first time I have done an online course and found it very helpful. A special mention to my course tutor who was incredible, as well as my Success Manager who helped me through the deadlines when I was faced with a bereavement half way through the course."
Samuel Tan Weicheng, Senior Consultant and Assistant Manager in Climate Change and Sustainability Services, Ernst & Young Singapore
"The University of Cambridge Business Sustainability Management course is indeed world class and truly one of a kind. The beauty of sustainability is that it cuts across all disciplines and functions in any organisation – making it an important language that everyone in the business world needs to speak. This course is perfect for anyone at any point in their careers, and gives a solid foundation on understanding the business case for sustainability and how organisations can embed it in their business strategy to drive true value creation for their stakeholders. As a sustainability consultant, I appreciate how immensely layered the course is and I am excited to share new insights through the work I do with my clients. Barely two years on from the Singapore Exchange's mandatory ESG reporting requirements for listed companies, we do see great strides in organisations' efforts in monitoring, measuring, and reporting their sustainability matters. Sustainability is no longer merely a nice-to-have – it is starting to take form as a serious agenda in the boardroom. Every day, the people I meet, the conversations I hear, and the corporate actions I see never ceases to inspire me, especially on how fervently momentum is building across businesses towards sustainable development. And this course will definitely inspire you to be part of this global shift too."
Severine Nickler Boisseau, Chief Financial Officer, Chanel Singapore
"The content of the course is very rich and covers all the different aspects of sustainability. The online portal is easy to navigate. The course has significantly enhanced my knowledge on sustainability, and there was a good balance of theory and practicality."
Sophie Dufouleur, Global Customer Experience Director, Dyson
"The course definitely gave me a broader understanding of sustainability outside of my area of expertise. It challenged me to think differently about how I was going to tackle the challenges I have been given and also provided me with more structure while allowing me to allocate time to learn and reflect. The online platform provided me with the flexibility I needed, and I was amazed at how easy it was to navigate. I enjoyed connecting with my classmates, and the live sessions were a great way to make it more real."
Tom Dunham, Risk Data Steward, BNP Paribas
"This online course has been a great experience. I've learnt so much and it's driven me to learn more about my company's sustainability credentials. One benefit I didn't see coming was how it has motivated me to network at work, and over the last eight weeks, I've gone from a guy in a bank that's passionate about sustainability to someone who's actively involved in and driving CSR initiatives that could help make a real difference. Module 8 is a great way to end as well, as it sets you up to continue your journey and achieve your goals."
---
Are you ready to lead your organisation in sustainable business practices?
Register now to study with industry experts and global thought leaders