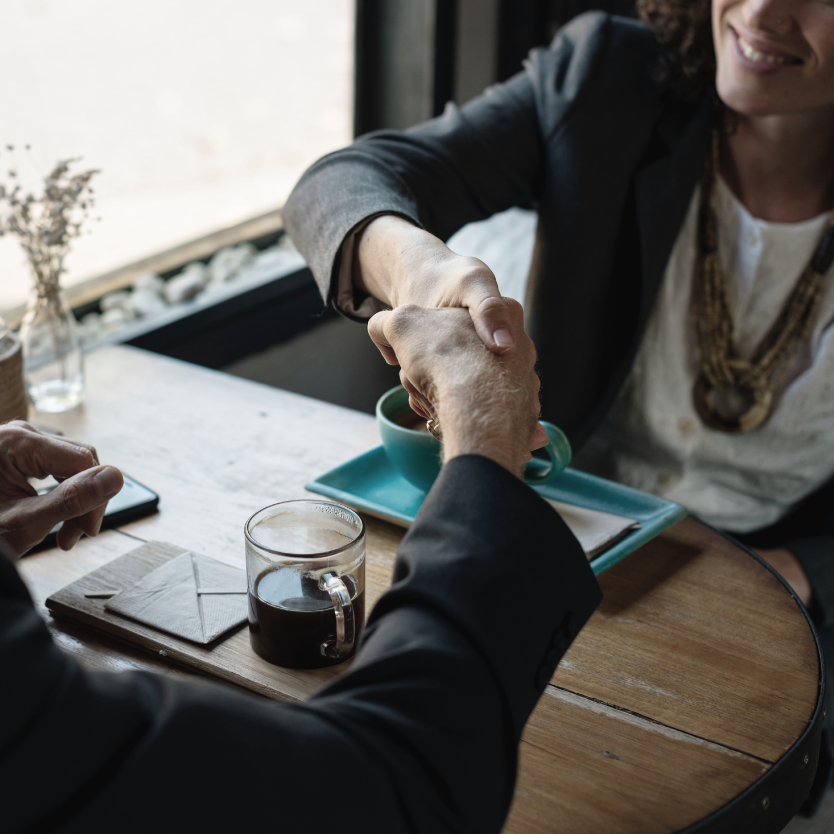 Engaging in business sustainability practices and leadership is accessible to all through the University of Cambridge Business Sustainability Management online short course. Professionals now have the opportunity to begin and continue this conversation by joining the Cambridge Institute for Sustainability Leadership (CISL) network upon successfully completing this course.
The eight-week course, presented in collaboration with GetSmarter and delivered entirely online, will equip you with the ability to:
Investigate the impact of present global economic, social, and environmental pressures on business
Create an argument for the importance of integrating sustainability across an organisation's value chain
Assess the opportunities from entering into partnerships to create new value
Reflect on your own personal strategies used to influence sustainability-oriented change
Develop environmentally-conscious business strategies within your organisation
Interact with like-minded working professionals from around the world when you join the CISL Alumni Network
Develop and implement a unique action plan for your business
Read on to find out what past students on the Business Sustainability Management course said about their experiences:
---
October 2018 Cohort

Nazley Asadollahpour
Sustainability manager, Majid Al Futtaim Holding
How would you describe the quality and value-for-money of the course?
Very good quality; I enjoyed it so much that I would like to do a postgraduate or master course too.
What did you most enjoy about your online learning experience?
I like the fact that it is very practical and relevant to what I do every day. I particularly enjoyed the group discussions.
What would you say to others considering this course, and why?
I'd highly recommend it to anyone who has a passion for sustainability and wants to implement it in their organization but doesn't know how.

Anna Ida Charlotta Häggblom
Independent consultant, Global Health and Sustainable Development, Norway
How would you describe the quality and value-for-money of the course?
This course had high-quality content, and I would rate the value-for-money high.
What did you most enjoy about your online learning experience?
I enjoyed the very active online student community, the detailed moderation by the course leaders, as well as feedback on assignments. I was surprised at the active engagement by everyone, as this has not been my experience of previous online courses.
How do you think this course will impact your career?
This course will positively impact my career as an independent consultant. I can now refer to a formal training and provide clients with a broad perspective on sustainability.
What would you say to others considering this course, and why?
I would definitely recommend this course to people considering ways they can become active change agents with regards to sustainability and business.

Jane Robson Blanchard
Non-executive director, United Kingdom
How would you describe the quality and value-for-money of the course?
The course had an innovative and engaging method of learning, with stimulating content.
What did you most enjoy about your online learning experience?
I particularly enjoyed the forums and networking with other like-minded professionals.
How do you think this course will impact your career?
The course has given me another approach to how I can have an impact on sustainability and the goals of climate change.
What would you say to others considering this course, and why?
I would definitely recommend this course to anyone considering expanding their knowledge in this area. Although, if you are not used to studying in an academic environment the course could take more time than the suggested 20 hours per week.

Alan Mee
Principal consultant, WolfMeadow
How would you describe the quality and value-for-money of the course?
The course content was broad and deep, covering the key elements relevant to sustainability practitioners.
How do you think this course will impact your career?
The content will challenge participants to review their strategic approaches to sustainability and will inform their work back in the office.
What would you say to others considering this course, and why?
I would highly recommend this course for it quality content, networking opportunities, and practical nature.

Vanessa Wright
Sustainability and responsibility director
How would you describe the quality and value-for-money of the course?
A really excellent course.
What did you most enjoy about your online learning experience?
Well structured, challenging and enjoyable.
---
February 2018 Cohort

Islam Omar Koilb Saadawi
Managing Director
Egypt
"I enjoyed all the educational media. It's convenient way to study from home."

Mark Robert Wakeford
Managing Director
United Kingdom
"Course quality was good. It kept me interested and engaged with the wider student group. Others looking at the course should do it if they have an interest. It will secure your knowledge in a very important fast changing piece of business dynamics."
---
November 2017 Cohort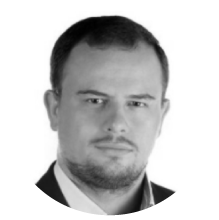 Peet van Wyk
CEO – Keech Furnace Technologies
South Africa
"This course should be mandatory education for every decision maker in every company world-wide. My management perspective has been fundamentally shifted."

Lu-Ann Ong
Co-founder and Managing Partner – Independent Consultants 1920 LLP
Singapore
"With the credentials of CISL, this could well be the most successfully designed programme in the world that delivers sustainability to business management in a nutshell."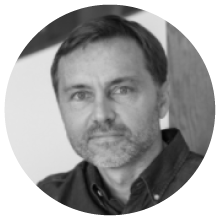 Karim El Jisr
Executive Director – SEE Nexus Institute
United Arab Emirates
"I signed up for the course with no definitive expectations…but came out of it with a very high approval rating! This was my first online education experience since graduating from grad school in 1999! Not only was the content rich and up to date, there was a logical flow in the modules which kept you sharp and motivated."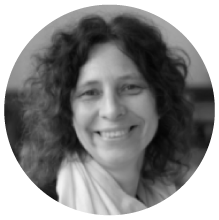 Trijntje (Truus) Huisman
Co-founder – Plastic Maker Hubs
Belgium
"The Cambridge Business Sustainability course provides a sound academic foundation complemented with practical cases and relevant assignment to bring learning into practice. I enjoyed the active and thoughtful exchanges and contributions via the discussion platforms. The online experience exceeded my expectations."

Jonathan Kendall
President – International Institute for Diamond Grading and Research (A De Beers Group Company)
The United Kingdom
"The course has been very useful in terms of sustainability knowledge building, and how to use this appropriately in the company. I have already used examples in discussions with senior colleagues."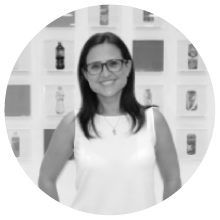 Diana De la Torre Ugarte Diaz
Corporate Affairs Manager – CBC (The Central America Bottling Corporation)
Peru
"I loved it. I was a little scared to take it (I have a full time job, I am the mother of a baby and English is not my mother tongue) but I found it to be extremely friendly. The platform is really easy to use and the contents are great, but at the same time easy to understand as they are explained clearly and there are a lot of videos that make it even easier. Also, the cases chosen for the course were tremendously relevant. My favorite part were the forums. My classmates were from all over the world and had such different backgrounds that they all helped to make conversations richer. I learnt a lot from the course and from my classmates. I'm really happy I got to take it and I now consider I have so much more to offer to my work and to the world!"

Teresa Wooding
Senior Project Manager – Christchurch City Council
New Zealand
"Although I have never done online learning before, the combination of the course structure and the GetSmarter support has made the transition to online learning completely seamless."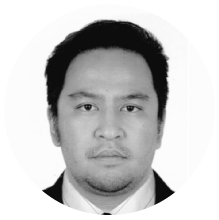 Harris Albert Guevarra
President and CEO – Drink
The Philippines
"The course gave me a firm foundation on sustainability, equipped me with up-to-date trends on how it is practised across the globe, and gave me the chance to meet passionate practitioners of sustainability and be inspired by the work they do. The topic is extensive as expected but one would not feel overwhelmed because the topics are divided strategically and ample time is allocated per subject for studying, reviewing, and assessing oneself. And the platform developed by GetSmarter is quite easy to navigate, very simple and direct, and made me feel like I was in a real classroom set-up!"
Angelique Du Randt
Process Engineer – Energy Utility In South Africa
South Africa
"GetSmarter is an ideal online platform for those who have full-time jobs. It allows for the opportunity to connect with others, work through the course content at your own pace and is very user-friendly. You also have access to a great support system (technical and non-technical) where all your queries can be dealt with timeously and effectively."

Gayelene Bonenfant
Co-founder – Growbotix.Ca , Strategic Business Consultant and Social Entrepreneur
Canada
"Because I have studied online before, an MBA and part of a PMP, I have a depth of comparability. I can see that having this amount of academic support is a definite advantage and contrasts with my prior experience."

Rose Boyd
Senior Sustainability Consultant – Australasia Transport and Resources
Australia
"This course has empowered me to be the 'voice' of sustainability at my work. My colleagues now expect me to ask challenging questions about sustainability during work forums. I have gained confidence in responding to the CEO's weekly blogs, providing my opinion to his commentaries around transitioning to a low carbon economy. This has been a result of the excellent modules within this certificate."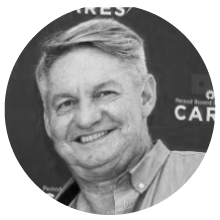 Dirk Philippus Conradie
Public Affairs and Sustainability Manager – Pernod Ricard
South Africa
"A very relevant, well presented and managed course! Challenging at times but an extremely enjoyable 8 weeks for me! The course content is illuminating and an absolute must for all aspiring sustainability managers as well as those that need current upskilling in their field. Most importantly this course emphasises and teaches that sustainability leadership by business and all partners are sine qua non to the very future of all species on this planet."

Jayne Harvey
Founder and CEO – Lily & Mortimer
Thailand
"The course gave me a holistic understanding of sustainability leadership and how leveraging sustainability can create new market opportunities, fuel innovation and be the catalyst for power partnerships that increase your competitive advantage."

Tamryn Stowell
Corporate Advisor – Charities Aid Foundation (CAF)
The United Kingdom
"The knowledge from this course will assist me with reworking marketing, communications, and product design strategies. It will also give me the confidence to participate further in roundtables and forums. I am also now considering a Masters in Sustainability."

Janey Lane
Chartered Surveyor – Savills
The United Kingdom
"I would recommend this course as a valuable exercise for anyone who is prepared to be an agent for sustainability change or for those needing to know more about the subject – practically everyone!"
---
Are you ready to lead your organisation in sustainable business practices?
Register now to study with industry experts and global thought leaders