Collaboration and Breadth: Insights From the Oxford View of Strategy
When the Tesla Roadster ushered in a new commercial era for electric vehicles (EVs) in 2008, its Californian creators may well have anticipated a quick response from the established competition. Indeed, within a matter of years, a veritable 'who's who' of the global motor industry had dipped their toes into the EV waters. The list includes Toyota, BMW, and Mercedes.1
However, Elon Musk and company might not have reckoned on one of the newest players on the scene. In 2020, Foxconn, the Taiwanese electronics subcontractor best known for the assembly of Apple iPhones, announced its own joint venture to develop EVs. It rapidly mustered an ecosystem of more than 1,680 companies from 50 countries within a new consortium that included members as diverse as Amazon Web Services, Bosch, Continental, and Microsoft.2 In October 2021, Foxconn launched its first three EVs, prompting observers to wonder whether the firm, Apple's close partner for more than two decades, was laying out its strategy to be the tech giant's vehicle manufacturer or setting itself up to be a competitor in the EV market.3
According to Richard Whittington and Trudi Lang, Programme Directors on the seven-week Oxford Executive Strategy Programme, Foxconn's left-field foray into the EV market illustrates two critical themes in organisational strategy today: the importance of collaborative partnerships and the need to look broadly at what's unfolding beyond the daily grind. Across sectors and industries, the message for organisations is clear: throw open your doors to a wide range of allies and expect the unexpected.
Richard is a professor of strategic management at Saïd Business School, University of Oxford, and an expert in the field of strategy-as-practice, teaching strategy, and strategic management on the Oxford MBA and executive education programmes. Trudi is a senior fellow in management practice at Saïd Business School, the former director and head of strategic foresight at the World Economic Forum, and a global authority on scenarios, strategy, and advanced leadership. Together, they're two of the people driving research into the Oxford View of Strategy.

Richard Whittington
Programme Director

Trudi Lang Programme Director
Out of sight, front of mind?
The pressure cooker of today's volatile business environment has impacted organisations of all sizes and across industries. "In this complex, fast-paced, and interconnected world," says Trudi, "the impact of events can rapidly spread – often in unexpected ways." The rise of Zoom is a well-documented case in point, as the little-known video conferencing company rose rapidly in prominence and profits in 2020, thanks to the introduction of near-universal remote work.4 Similarly, established players also enjoyed a new lease on life, with online streaming services such as Netflix, games studios like Activision Blizzard, and even the 151-year-old Campbell Soup company making unanticipated gains as the world went remote.5
At the same time, numerous businesses have been compelled to pivot into adjacent spaces, causing industry logic to change and boundaries to blur. A handful of years ago, few would have imagined that Disney would deprioritise cinema releases and theme parks to enter the streaming services market6 or that Sweden's Spotify – itself a music streaming service – would turn to original podcasting content to counter reduced advertising spend.7
The pressures of the pandemic have crystallised this trend, but cross-sector pivoting is neither uncommon nor new. For instance, rampant climate change has pushed Big Oil to reconsider its core business model and channel investment into green energy, carbon capture, biofuels, and electric vehicle charging stations.8 And while we may today assume that the slick offerings of tech giants Twitter, Instagram, and YouTube were purpose-built, their current iterations are all the result of substantial pivots (from the crowded marketplaces of podcasting, location sharing, and video dating, respectively).9 Such is the ubiquity of this pivoting that we now accept that a synthetic technology company (like Mosa Meat) could provide the source of our next hamburger, or that we may have a search engine to thank for our next ride home (think Google's Waymo autonomous driving technology).
Widening the lens
The lesson for organisations is that it's no longer sufficient to prepare for the threats and opportunities that may lie ahead. The savvy strategist must also attempt to understand what's unfolding right now beyond their field of vision and aim to keep left-field developments front of mind. As Trudi explains:
In our complex and often surprising contemporary business world, a 'broad' view of strategy has fast become non-negotiable. "Strategy", says Richard, "is not just about the long view – looking out into the future, it's about the broad view – looking more widely at the environment and the opportunities it may offer." Thus, the shrewd executive must attend to changes in their broader context just as diligently as they do to their long-term plans when pursuing organisational objectives. To this end, Richard and Trudi recommend that businesses consider a strategic framework of 'four Ps'.
Minding your Ps
According to Richard, strategy today is "about networks, not just markets; collaboration, not just competition; purpose, not just profits; governments, regulators, and social movements, not just other businesses." Put simply, no organisation is an island, and organisational strategists must move away from their narrow silos to reflect the interconnectedness of the 'new normal'.
With this in mind, Richard and Trudi propose that organisations harness a 'four-P' framework to help cultivate a broader approach to their strategy. These Ps are: purposes, players, partnerships, and processes.
The four Ps of strategy
Purposes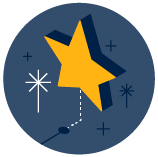 Organisations must increasingly consider social drivers as well as financial ones, and seek ways to effectively accommodate a plurality of competing purposes.
Players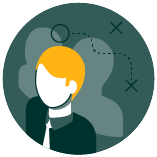 Organisations must look beyond the traditional set of suppliers, buyers, and rivals to engage with governments, regulators, social movements, and other ecosystem members.
Partnerships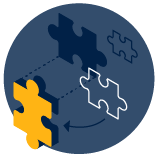 Organisations must understand the complex interplay between collaboration and competition, and develop a networked strategy that co-creates value for those involved.
Processes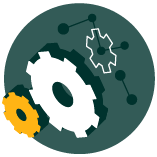 Organisations must harness participation and engagement in strategy formation, and build mechanisms that are more inclusive and flexible than traditional, top-down hierarchical processes.
Growing the pie
Leveraging these four Ps can help leaders adopt a broader view of strategy that takes into account not only the factors within their sphere of influence but those that may have typically fallen outside their line of sight. By opening themselves up to partnerships with a diverse set of players (while reassessing their purpose and processes), organisations can compete more effectively and co-create new business opportunities. Foxconn capitalising on its new consortium to enter the EV game is an example of this, as are the cross-sector gains made by those who aligned to develop, package, transport, and store the COVID-19 vaccine. Another instance is how modern airlines work with suppliers to offer products and services ranging from health insurance to hotels and even partner with potential rivals to extend their networks.10 Unilever and Grab combined forces to meet the real-time demand for retail delivery in Southeast Asia, while creating additional, diversified income sources for driver partners.11 And Coca-Cola has demonstrated a comprehension of a further P ('Purposes') in collaborating with USAID and the Gates Foundation to leverage its supply chains to deliver medicines to rural African communities.12
According to Richard and Trudi, engaging a wide range of actors can help foster fresh ideas for strategy formulation and generate new understanding, social capital, and buy-in for implementation. Opening strategy in this way can also lead to greater transparency, increasing the confidence of key partners and other players (such as regulators and governments). And while collaboration's relationship with competition is nuanced, it can, says Trudi, "grow the pie, which in turn enables organisations to compete for a bigger slice of the pie." This way, not only do the organisations leading the way gain a competitive advantage, but the system they're involved in benefits as it competes with other systems.
A playbook for success
Trudi and Richard offer two crucial pieces of advice for business leaders seeking to strategise effectively in the uncertain post-pandemic world. The first is to consider which new collaborations can position their organisation well for the future and pursue these. This way, organisations can build their resilience and enhance their capacity to exploit whatever changes come their way. The second is to use contextual scenario-planning to proactively outline how the world might develop, opening up new ways of seeing emerging risks and opportunities. Both concepts are explored in greater depth by Trudi and Richard on the Oxford Executive Strategy Programme.

According to Richard, this programme was created to share strategy insights from the University of Oxford with business leaders worldwide. "Oxford Saïd has a unique perspective, being embedded in a university whose research leads the world in so many fields," he explains, "and this is what makes it well-positioned to offer a programme that's particularly relevant in contemporary conditions".
Through this lens, the programme equips you to effectively harness a broad view of strategy and implement this in your organisation. As you work through the modules alongside a global cohort, you'll build the elements of a strategy playbook for your specific context, helping you address the four Ps and prepare to face the complex, fast-paced contemporary environment.
---
Broaden your organisational strategy with Oxford Saïd.