How to Find the Funding to Start Developing Property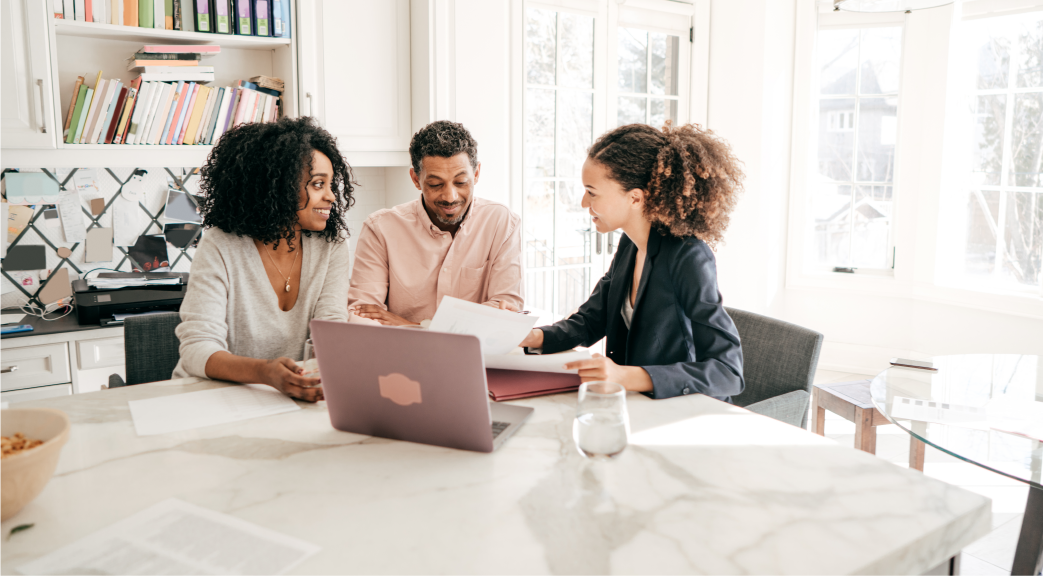 Rather than looking at property as somewhere to live, South Africans are now choosing to use property as a means of furthering their income. In this market, property is becoming a tool for investors.1 Before you begin with a development project, it is crucial to first establish how you will finance it, and how much of this budget you can borrow or create. It's important for you to know the various financing options as a property investor, in order to properly apply for the option of your choice.
What property financiers require
Before you even consider approaching a lender or an investor, you will need to make sure you have all the right planning in place to ensure their approval. Whichever loan type you end up pursuing, the important first step is to make sure you have everything in place to move ahead with your development project before you obtain the financing.
Lenders generally require:2
A business plan or at the very least, evidence of a return-on-investment (ROI)
Building plans
A proven track record
A down payment
The fire-sale price of the project's security
Sometimes they can even ask for pre-sale numbers or personal surety
As a first-time property investor – without a track record – one of your most important assets (apart from building plans and a deposit) would be in proving the ROI that you expect.
Proving a property's return-on-investment
This is much like building a business plan, because even with the purchase of one investment property, you are essentially building a business that you hope gives a return. This means, much like a business plan, that your first step is to educate yourself on what you are getting into. Discover your local competition, understand legislation, read up on property taxes, and look into the different target markets that you might be approaching at the time of sale. Lenders and investors will want to know that the person they are handing out money to, has a good understanding of the industry that they're entering.3
Firstly, your property's zoning and the building regulations surrounding it, are vital in both understanding your project's ROI and passing building plans.4 Every property is zoned for a particular purpose and this can limit you, in what you plan on building. These regulations are laid out in the property's title deed.5 There is no point in applying for an enormous loan to build a residential apartment block, when your property can only be zoned for commercial retail. Not only will you lose your investment on the project, but the penalties for not following regulations can be quite costly.6
You'll also want to consider both the location and timing of your development. Property prices easily fluctuate based on social, economic, political, and geographic factors throughout the year.7


Once you've given these factors a good deal of thought, you should be in a position to fairly accurately predict what kind of return you expect on your investment, and this should be a deciding factor for any financiers you are approaching.
Funding your property development
1. Getting a loan
There are really two types of loans that you could get from most lenders. These are 1) commercial or residential mortgages (a standard mortgage),8 and 2) development finance (where you won't begin paying interest on your loan until after the construction of your development is completed, which some developers prefer).
Remember that you will either need to fund each phase of your building project with different loans, or the entirety of it with one combined loan (which is preferred, if you can manage to get it approved).
Mortgages – Mortgages can be taken out to buy any property (although there are different mortgages for residential and commercial properties).9 You will be granted a certain percentage of your requested loan amount (ideally 100%, but most likely around 80%), and then you will be required to pay back this loan monthly, including its interest, over a number of years.10
Development financing – Mostly only considered for businesses or individuals embarking on fairly big development projects, this option is a good idea if you have cash flow issues, but have confidence that your development will sell well post its construction.11 As mentioned above, development financing differs from the usual mortgage in that you won't pay interest on your loan until after construction is completed on the project.12 This frees up some cash flow for you during construction, however it does mean that your repayments rise post construction (as you will end up paying interest on owed interest).
Once you know what kind of loan you're after, and what amount you'll need to borrow, and you have all the required documents or planning in place, then you can look at approaching a lender. The types of lenders that could offer you a loan are banks (ABSA, Standard Bank, FNB, etc.), even some second-tier banks (African Bank, Land Bank, etc.), and private individuals (you might have friends or family willing to put up the loan, or sometimes the owners of the land that you're purchasing from even offer to put up the financing (yet this wouldn't likely include a loan for the construction of your development).13
While getting approved for a loan can be tiresome, the benefit of a loan over an investor is that your return-on-investment is fairly fixed, you retain full control over your development, and as such you stand to make much more on the project even though there is a greater risk.
2. Getting an investment
The other option to consider, which is only usually an option for those looking to start a property development business (or at least develop multiple properties), is to receive investment in your business that could cover the cost of your first developments.
When looking for investors in your property project, options can vary widely. You could approach budding developers who want to diversify their portfolio, property investors with a proven track record, venture capitalists, or even friends and family.14 As opposed to lenders, investors offer up a sum of capital for you to develop your proposed idea for a share of the profits.15
What investors require above and beyond traditional lenders is a show of true commitment to your business plan, and strong evidence that they will receive a good return on their investment.16 Investors hope to make money by being invested in a percentage of profit (whether that's a project's profit or a company's profit) or a percentage of your business as a whole.
Getting an investor on board sounds attractive, and it certainly has many benefits, but that's not to say it's the right move for everyone. Remember, you'll be splitting your profits with this investor, and possibly losing some managerial or creative control over your projects, depending on how great a percentage of your business or project they are "buying".


Always remember that you're in this business as an investment, and obtaining financing for your project needs to form a part of your business plan. You need to make sure that, while your costs are covered, you are making back a considerable profit after repaying your financiers. Ideally, one project's success will allow you to continue onto the next project, and in a better position than the first. Make sure you have done your due diligence on the ROI of your project, accept loans with fair interest rates, and don't offer too high a share of your business to investors.