GetSmarter's 2020 Career Guide
The state of the workplace
GetSmarter assessed the degree of change currently experienced across multiple industries, the reasons for this change, the anticipated effects of this change over the next 18 months, and how businesses are preparing for this unprecedented change. Even though the introduction of automation through robotics and AI promises greater efficiency, convenience, and financial benefit to a business, it also creates considerable uncertainty amongst decision makers and employees around skills redundancy and the impending skills gap surrounding these new technologies.
Navigating change and professional development
To close the skills gap, 40 per cent of HR, Learning & Development and talent managers, as well as 47 per cent of people managers, are turning to upskilling their teams, rather than hiring external talent.
And, while there is a need to address technical and analytical shortcomings, the research revealed a growing demand for interpersonal and leadership skills in the face of uncertainty.
How can you evaluate your skills?
By analysing your experience and qualifications against the GetSmarter Skills Hierarchy below.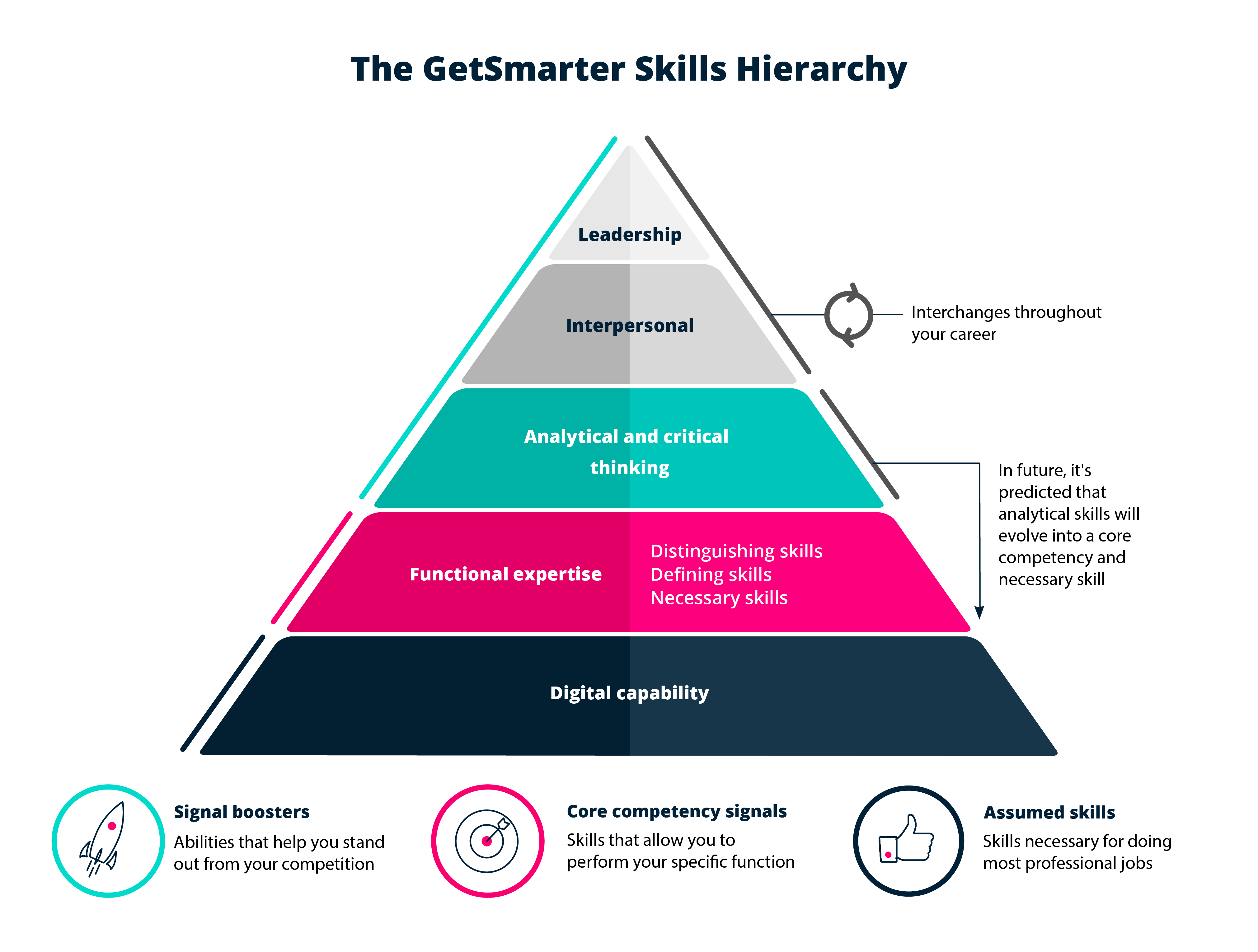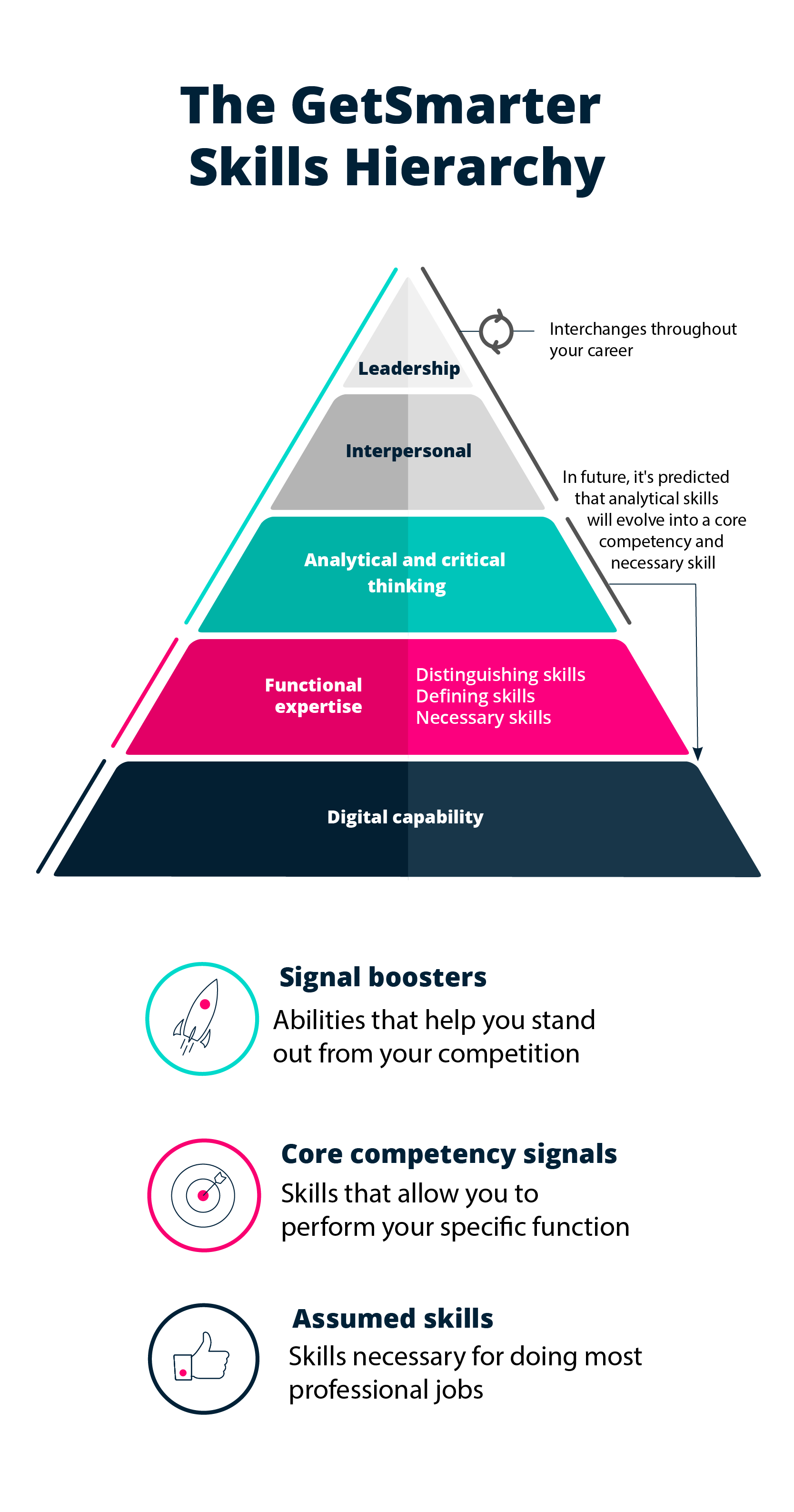 GetSmarter's research, in conjunction with insights gathered from over 100,000 students over the past 12 years, have provided a deep understanding of the future of work. While this model will continue to adapt as the nature of careers evolve, five key areas act as a guide for where you may need to upskill or reskill in the near future.
See the full report in the GetSmarter 2020 Career Guide below.