GetSmarter At Design Indaba: Partnering By Design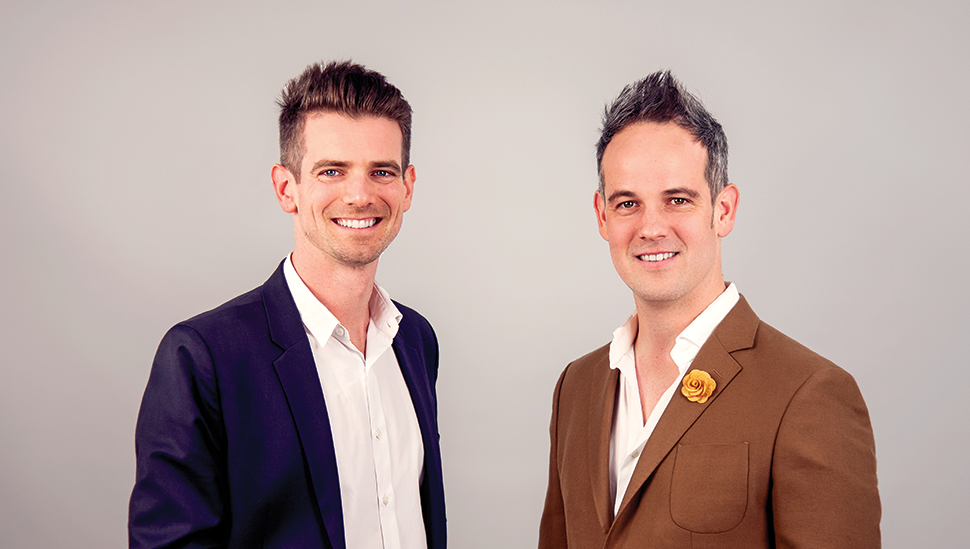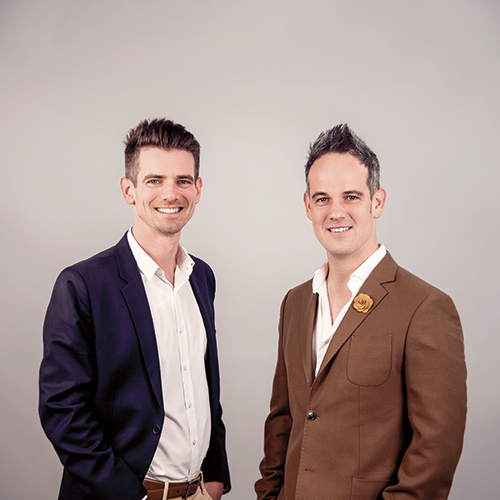 What is Design Indaba?
A native South African word, indaba literally translates to "conference" or "discussion", and the Design Indaba Conference at the Design Indaba Festival holds true to this meaning.
Created in 1995 to bring international design thought leadership to South Africa, and take South Africa to the world, the Design Indaba Conference aims to nurture industries and professionals to build a better world through creativity.
GetSmarter at Design Indaba
Sam Paddock, co-founder and CEO at GetSmarter, joined his brother Rob Paddock, co-founder and Chief of Strategic Partnerships, on the Design Indaba Conference stage for the first time in their company's 10-year history. Their message was one of proving to the world that Africans can not only compete internationally, but also outperform their global competition.
Learning geeks & brothers from @getsmarter have educated over 50 000 students to date #designindaba pic.twitter.com/R8bilBj0kt

— Joe Public United (@joepublicunited) February 21, 2018
GetSmarter grew from being a Cape Town startup in 2008 to being acquired by US edtech giant 2U in 2017 for US$103 million. The Paddock brothers claim "It was a totally surreal moment for us: The South Africans who hailed from the tip of Africa who had managed as a collective to both play and win on a global stage."
But how had they managed to achieve this incredible milestone?
Partnership by design
GetSmarter was built by creating partnerships by design. They partner with their students to ensure high completion rates, and they partner with their people on the ground to maintain a powerful strategic direction. Here's how they did it:
When Sam and Rob began their better education journey, they identified a problem and set out working to solve it. They found the completion rates for distance learning universities was surprisingly low, but discovered that completion rates jumped dramatically when students were regularly contacted via phone and email.
Because of this discovery the Paddock brothers realised they'd have to design a system that partners with students to facilitate truly transformative learning. They created a high-touch, human-supported learning journey, and as a result GetSmarter now enjoys a near-perfect completion rate across more than 50,000 students.
On going phone calls and e mail contact results in +43% completion rate in distance learning. So @getsmarter placed students in smaller tutor led groups, which resulted in a 91% completion rate #designindaba

— Ann Nurock (@annnurock) February 21, 2018
But their approach to partnership by design doesn't stop at the student level. They also realised that in order to achieve their goal of playing and winning on a global stage, they'd need to partner by design on an employee and executive level too. "The challenge of business is finding a way to have the right people doing the right things right," the CEO said.
Partnership by design at @getsmarter is not merely a focus at the student level, but at the employee level too. 'Find the right people doing the right things, right.' – Rob & @sampaddock #HLatDI2018 #designindaba

— House and Leisure (@houseleisureSA) February 21, 2018
Which is where the One Page Strategic Plan (OPSP) comes in.
GetSmarter's One Page Strategic Plan
As Sam explained to the Conference audience, GetSmarter was almost falling over in 2013: "Up until 2013, planning and strategy lived in the corridors between Rob and me. And we made many mistakes as a result of that."
In order to solve the problems they faced, they adopted the usage of the OPSP, outlined in Verne Harnish's Mastering the Rockefeller Habits, and used the strategy it gave them to add direction to their company. "It gives us the chance to partner together in a way that doesn't just exist in a set of assumptions that exists between people," Paddock said.
4. Sam & Rob Paddock from @getsmarter take us through their BHAG (Big Hairy Audacious Goal) of educating a MILLION people by 2030. Their 1 page business strategy is a sure way to outline any problem or organisation in a legible way. (1/2)

— Platinum Seed (@platinumseed) February 21, 2018
Spreading the Design Indaba message
The message the Paddock brothers spoke to resonated with other speakers' messages at the Wednesday morning session of the Conference:
Zimbabwean filmmaker Sunu Gonera travelled to Hollywood before realising the success he was searching for was waiting for him here, in Africa. His aspirations now revolve around taking Africa's stories international, and showing the world that Africa is ready to reclaim its place at the cutting edge of creativity and design.
Artist, researcher and hacker, Zach Lieberman uses creative computer code to use the gestures of the human body and create weird and wonderful dynamic designs. His programs quite literally partner with users to achieve a further objective.
Performance artist Lebo Mashile has dedicated her life to using her creative talents in writing, speaking, acting and presenting to share Africa with the world, and to bring her native South Africa to the global stage.
Sharing the GetSmarter success story
Many conference delegates shared the key takeaways from Sam and Rob's talk, and spoke to how they can use their story to find direction, strategy and creative solutions in their professional and personal lives:
"Who are we? Why do we exist? Where do we play? How do we win? What must we do this year? What must we do in the next 90 days" – @sampaddock @getsmarter #onepagestrategicplan #designindaba

— Sara Moosa (@sarammmmmm) February 21, 2018
A brilliant South African success story, @sampaddock and his brother share their @getsmarter $100million story about putting students first in education #designIndaba pic.twitter.com/GFVjrjm2x3

— 42Courses (@42Courses) February 21, 2018
The @getsmarter story is a deeply inspiring one! Thanks for sharing @sampaddock #DesignIndaba

— Chantal Botha (@chantalbotha) February 21, 2018
Get Smarter founders before n after pics…. Nice guys. #DesignIndaba pic.twitter.com/Fn6Wc7LYSL

— Tholang Hlitana (@teepeehlitana) February 21, 2018
African communications company Vodacom even created a one-pager with highlights from the GetSmarter talk:
Thanks for @Vodacom for this illustrated version of @getsmarter's #designindaba talk today! pic.twitter.com/16qiVTBUQI

— Design Indaba (@designindaba) February 21, 2018
How can GetSmarter partner with you?
GetSmarter's founders designed a unique approach to solving the problem of distance education, partnering with you, the individual looking to stand out from the crowd, to successfully bring better education to the world.
---
Are you ready to stand out from the crowd?
Have a look at our online short courses from the world's leading universities designed for busy, working professionals, like you.