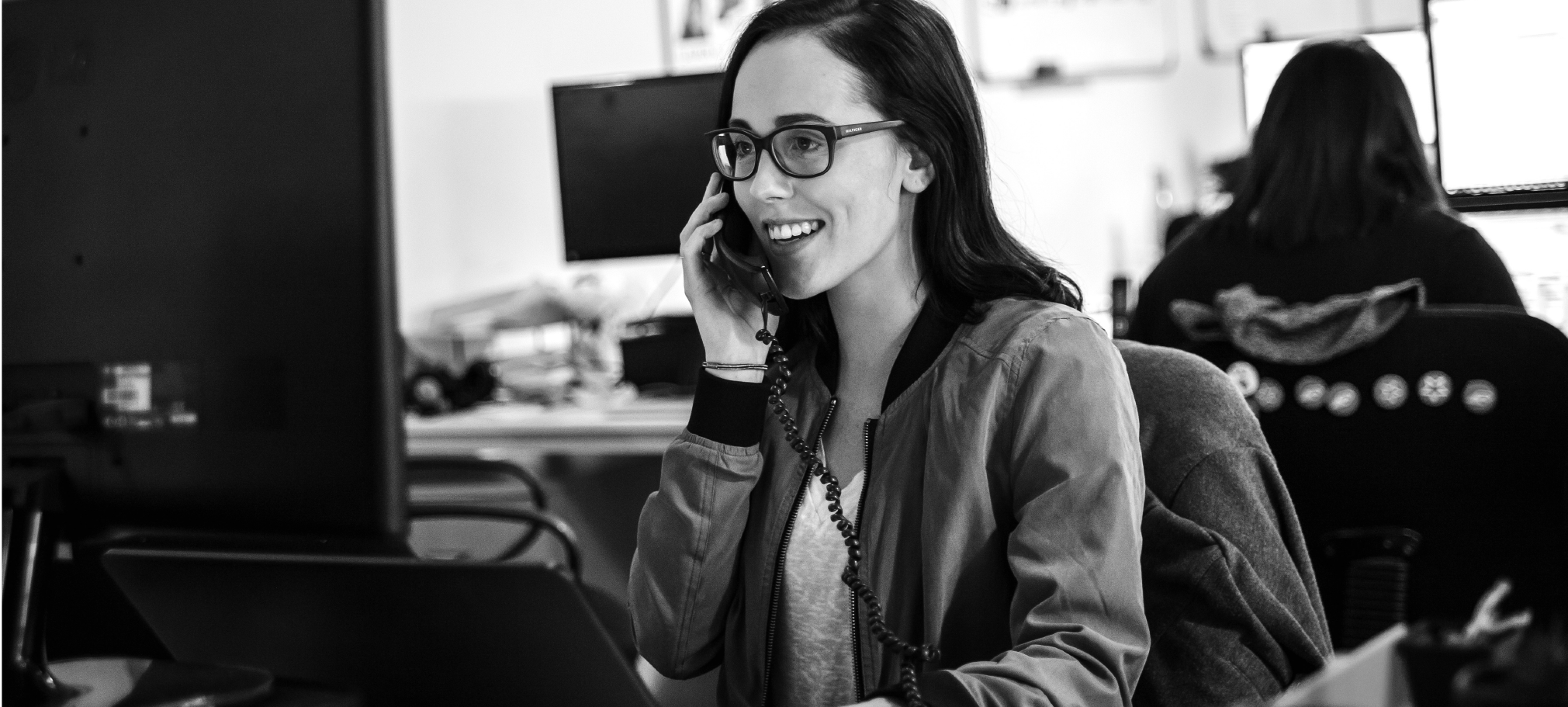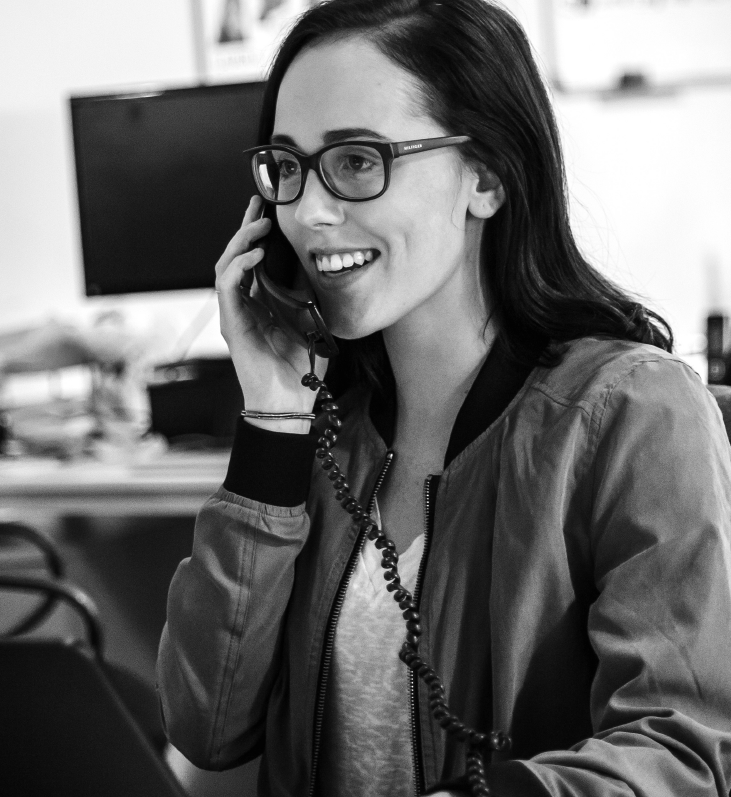 GetSmarter now offers over 80 engaging online short courses in collaboration with some of the world's most renowned higher education institutions – an online offering they didn't want to affect their commitment to quick and effective responses to the many student queries they receive on a daily basis.
By marrying personal support with online convenience, GetSmarter seeks to fill a gap in the current digital education market, and recognise the challenges you may have before, during and after you have completed a course.
This is where the Student Success Team comes in. The role of every Success Manager in the Success Team at GetSmarter is to provide personalised support and solutions to students enrolled for an online short course. This includes:
Welcoming you via telephone and/or email
Discussing and implementing an assignment deadline extension
Troubleshooting any technical problems you may have
Providing administrative support throughout your journey
With that comes the responsibility to fully understand your individual situation. Alex Songelwa, Head of Student Success at GetSmarter, realised after conversing with students that they were in need of a 24/7 support team.
"Most of our students are completing their assignments outside of university and working hours – this meant if they submitted a query at this time, they'd have to wait until the next morning before it could be resolved," says Alex.
Alex also realised Success Managers had a proactive approach to contacting students when most were in need of a reactive approach.
What the renewed Student Success Team means for you:
1) You will now receive an increase in response time
Since their first year of business in 2008, GetSmarter has served more than 50 000 students. That is a lot of students sending in a lot of queries every single day.
The new, reactive approach ensures students who need assistance are receiving it as soon as possible. Just a few months ago, the Success Managers received 10,056 emails – that's one email every 4 minutes and 26 seconds. And every single one of those students were attended to in the stipulated response time.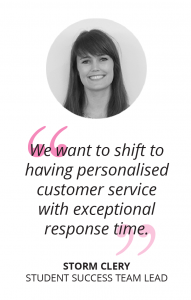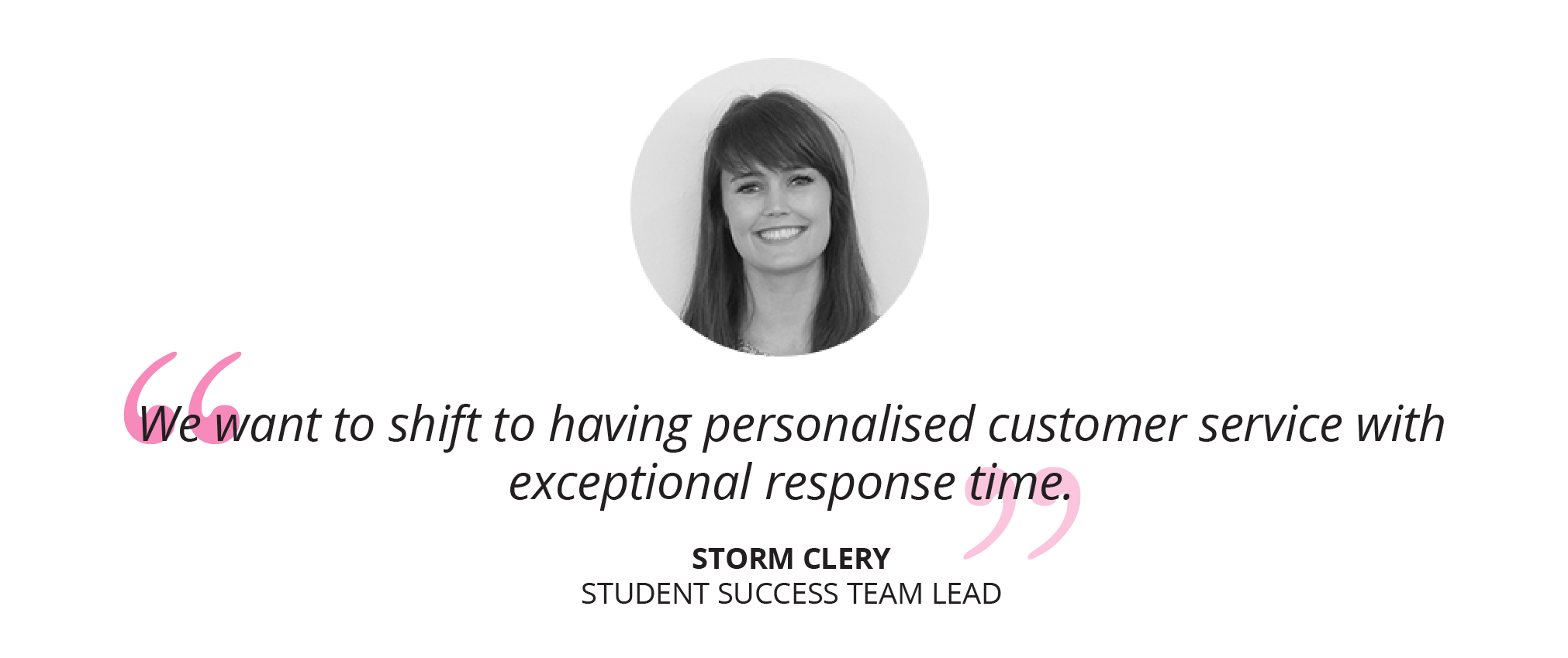 Student Success Team Lead, Storm Clery, says, "We want to focus on students who reach out to us, instead of contacting everyone in a more general manner. We want to shift towards having personalised customer service with exceptional response time."
2) You'll receive a dedicated, personal Success Manager
An additional change to the system provides you with your own dedicated Success Manager during university hours and a team of Global Success Managers after hours. As a result you are able to build more meaningful, long-term relationships with members of the Success Team.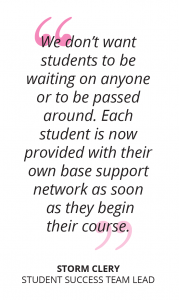 3) Students have access to 24-hour support
GetSmarter has now merged their two departments – the Student Performance Team and the Technical Support Team to form the Student Success Team. This assures every single Success Manager coming from those two departments is able to solve any issue you may have whether that's support on a course or a technical query.
"We took these two teams to create a unified 24/7 department able to assist with any query. Both teams are now trained and have been provided with the resources to offer the same high-touch support that has become synonymous with GetSmarter. This also means we have double the amount of Success Managers on offer to assist." said Alex.
---
Ready to gain 24/7 support in developing your future career?
Register for an online short course today, and receive personalised, people-mediated support.