How to become a Business Systems Analyst
Not to be confused with a Business Analyst, the main responsibility of the Business Systems Analyst (BSA) role is to infuse technological solutions to business-related problems, and align IT development with the operational systems that run the business.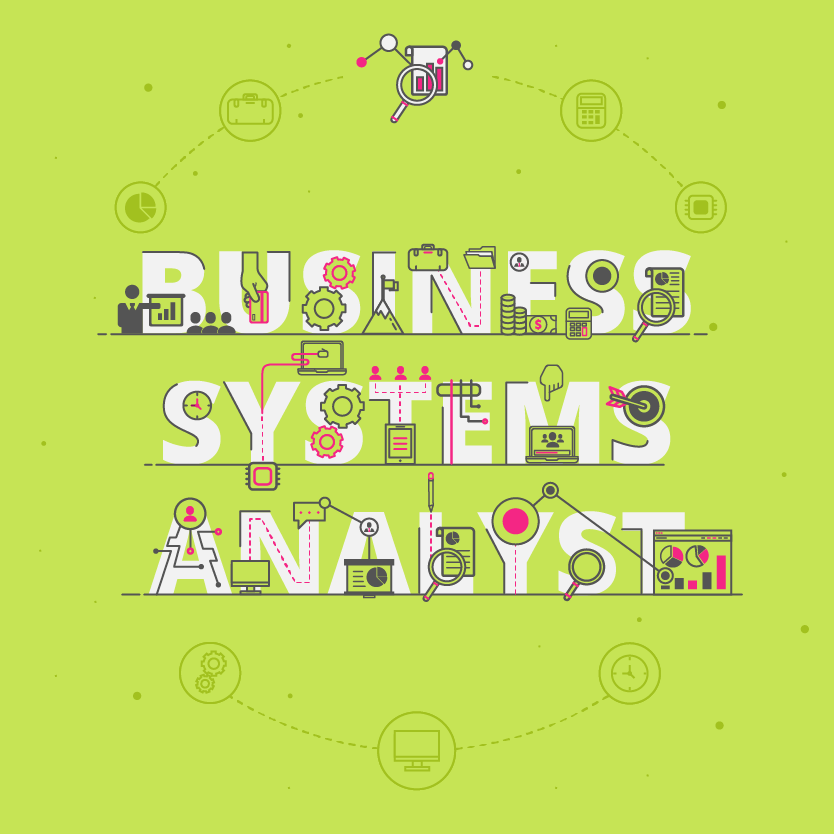 This industry is fast becoming highly sought-after. You'll be doing yourself a favour by investing in this career path.
American employers will need 876,000 business analysis-related professionals by 2020.1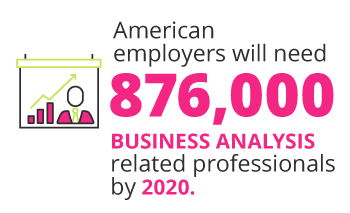 Develop a combination of these key skills to become a BSA:
Planning
Stakeholder analysis
Risk assessment
Facilitation
Communication
Organisational analysis
Utilising various modeling techniques
Interface analysis
---
Related content: Which Jobs Will be in Demand in the Next Ten Years?

---
What are the key responsibilities of a Business Systems Analyst?
As a BSA, it's your job to help the business address change through technology. You're the strategic partner between the business community and IT development teams. The day-to-day responsibilities of a BSA may differ across organisations, however, if you're looking to stand out in your role ensure you're able to perform in the following three key areas:
Business Systems Analysis 

Modelling systems architecture to meet business objectives
Mastering organisational change and accurately measuring performance quality
Creating business requirements specifications

Project Management 

Setting operational objectives through your knowledge of business functions
Defining and setting up the requirements of a project
Tracking project progress, resolving any issues that may arise, producing feedback reports and recommending necessary changes based on feedback

Data Analysis 

Predicting business trends and customer behaviour
Presenting technical reports based on the collection, analysis and interpretation of data
Contributing to important business decisions by constructing significant research questions
It's also important to understand the difference in responsibilities of a business analyst and a systems analyst to see which speaks more to your career goals.
---
Related content: What is the difference between business analysis and systems analysis?

---
What is the career path of a Business Systems Analyst?
"They straddle the worlds of technology and strategy. They often need to fight their way through office politics and organisational hurdles in order to ensure projects are completed successfully. Their role tends to be ill-defined and misunderstood, even though they are becoming ever-more critical contributors to achieving enterprise objectives. For once, we're not talking about CIOs."
That's a direct quote from IIBA VP of Certification, Michael Gladstone, who was demonstrating the importance of the Business Systems Analyst role within a business. In this role, you are required to wear many hats, and act as the sidekick to the CIO – but there's no reason you could not eventually take the position as CIO for yourself.
But if executive leadership is not your goal, here are five common career paths for a BSA:
1. Business Analysis Manager
If you love managing people and are an experienced Business Systems Analyst, then this is a team-based role which incorporates more resource planning, line management and mentorship than practical business analysis techniques.
2. Relationship Manager
This role is all about talking, negotiating, understanding and persuading people. Your role is to build strong stakeholder relationships – something you would have had to do as a BSA.
3. Business Analysis Competency Manager
This profession focuses on the development of business analysis competencies including frameworks, tools, systems and processes.  So if you prefer the theoretical aspect of Business Analysis rather than the practical approach, this is the job for you.
4. Business Architect
If you're a senior Business Systems Analyst, this would be a good career path for you. You'd take on a more strategic and holistic role in order to increase business efficiency and streamline business operations.
5. Project Manager
Becoming a project manager is a common career path for Business Systems Analysts as project management plays such a big role in the key responsibilities of a BSA. So if you love managing budget, timeframes and stakeholder expectations, this would be a really rewarding career option for you.
---
Take Your Next Step in Becoming a Business Systems Analyst with a Featured Online Master's in Data Science Program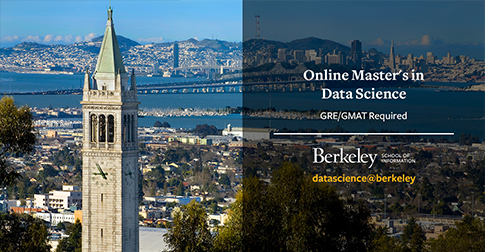 Sponsored Online Master's in Data Science Program
---
What is the potential salary for a Business Systems Analyst?
According to Payscale,2 experience strongly influences income for the position of a Business Systems Analyst, and if you're wanting to move into a more senior position, you'll be expected to be highly competent in:
Project management
Microsoft Office
SQL
Requirements Analysis
Click on a country to see what you can expect to get paid as a Business Systems Analyst in either South Africa, the United Kingdom or the United States of America:
What are the education and training requirements for a Business Systems Analyst?
Gain the foundational skills with a bachelor's degree
According to the U.S. Bureau of Labor Statistics, a bachelor's degree in programs such as computer science or information technology is the only educational requirement for a Business Systems Analyst.
Add to your skills with an online short course
If you already have a business or non-technical degree, you can add to your knowledge by taking a certified online course in Business Systems Analysis, which will provide you with the necessary industry knowledge and practical skills.
Enhance your expertise with IIBA recognition
If you're already working as a BSA and want to expand your career options or add to your expertise, you can aim to get industry-recognised certification from the International Institute of Business Analysis (IIBA®).  In order to be recognised as a Certified Business Analysis Professional™ (CBAP®), you'll need to prove your BSA work experience as well as pass the CBAP exam.
---
Which skills do you need next?  
Download a course prospectus to find out how one of these online short courses can help you become a Business Systems Analyst.
---
1 IIBA