Learn How to Drive Sustainability in Your Business
One of the most challenging steps in creating a truly sustainable business is understanding precisely what sustainability in business is. Traditionally, companies interpreted it as a focus on financial strategies that guaranteed long-term economic success, but this is only part of the definition. In GetSmarter's latest report, 'Sustainability: The Meaning, Changing Perceptions, and Expanding Agendas', business sustainability is defined as a fluid construct that differs according to a company's industry, goals, and the product or service it provides.
Although adaptable, sustainability in business has one common thread: it offers every organization and professional the chance to create long-term value and make an impact that matters. But before you can do good, you'll need to ensure you're doing well in business.1 This practical guide towards sustainability will empower leaders and professionals to make better strategic decisions and reveals how upskilling can future-proof your career. You'll discover:
Our report, which surveyed 546 professionals from 65 countries, shows how sustainability is transforming existing job roles and demanding new skill sets. No matter what your industry or product is, all companies now require bespoke sustainability plans, and resources have to be dedicated to driving sustainable change. Companies and individuals who don't invest in sustainable practices won't just be left behind, they'll miss the opportunity to create longevity for their business and career.
Why should my business become a sustainable one?
GetSmarter's research shows that 63% of respondents make lifestyle choices with sustainability in mind, a 10% increase from 2020. The COVID-19 pandemic and the climate emergency has highlighted all our consumption patterns and work habits; add the increasing pressure from regulators and society at large, and it emphasizes the urgency for a sustainability transformation. Beyond the moral responsibility to do better as a business and individual, sustainability has a number of core organizational benefits. It can ignite innovation, achieve substantial cost savings, improve financial performance, and elevate your company's reputation.2 It can also find you new customers, as there's a growing base of consumers who purposefully support brands that align with their values.3 Our research shows that sustainability can also lead to a more purpose-driven work environment: 56% of respondents are more committed to stay with a company with a sound sustainability agenda.
What is the starting point for a sustainability transformation?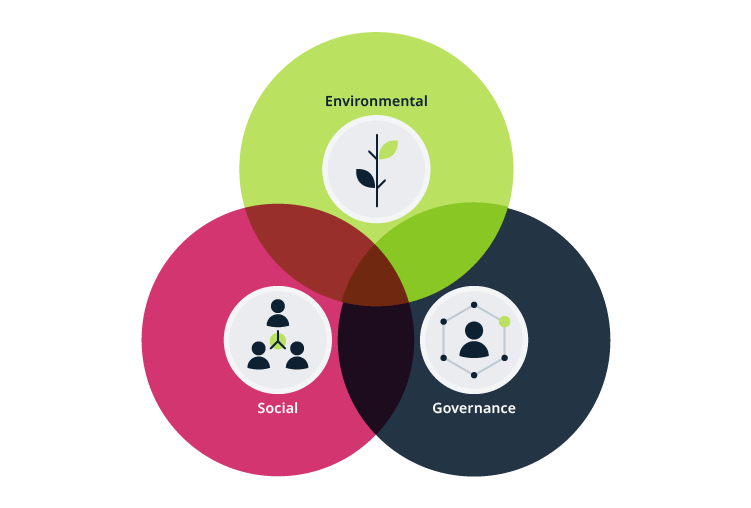 Sustainability in business is measured internally and externally using the environmental, social, and governance (ESG) criteria and framework, which is also used by investors to screen and gauge potential investments. Our survey shows that the majority of businesses focus on sustainability within the social realm, followed by the environment.
What are your business ESG priorities?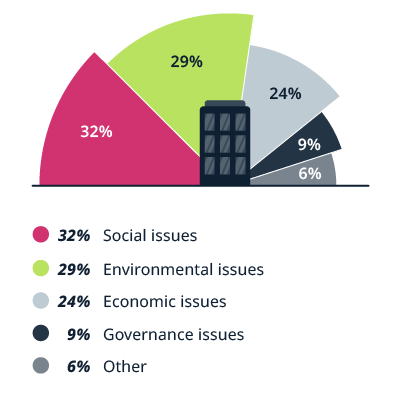 These business insights align with global trends: the pandemic has pushed society and governments to face and address social inequalities that have deepened through COVID-19. Likewise, climate change continues to drive environmental awareness and action from individual consumers and larger corporations.
To show you what sustainability looks like in business, we've broken it up according to the ESG criteria: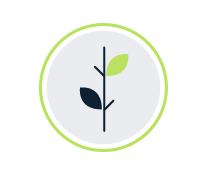 Environmental sustainability is the responsibility to conserve natural resources and protect global ecosystems to help support health and well-being.4 It's also one of the main priorities for businesses; 31% of GetSmarter respondents indicated that their companies are investing in climate change and energy initiatives. In 2019, Ben & Jerry's switched most of their energy supply from coal to clean energy, reduced their packaging by 73 tons, and cut out plastic straws and spoons, saving 35 tons in waste. This eco-consciousness can have operational benefits, too: your company can have better energy security and less supply risk by using renewable resources.
Develop the expertise to establish energy management systems and identify energy conservation opportunities with the Energy Efficiency and Sustainability online short course from the University of Cape Town (UCT).
The University of Cambridge Sustainable Supply Chain Management online short course teaches you how to leverage innovation and apply new technologies to create effective, resilient, and sustainable supply chains.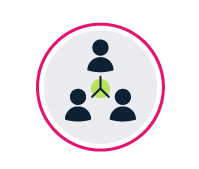 Social sustainability examines how a business manages relationships with employees, customers, suppliers, and the communities where it operates, and it includes reporting on diversity, equity, and inclusion (DE&I). It aims to create fair, safe workplaces that promote wellbeing and equality by understanding what people need where they live and work. Our survey revealed that DE&I is one of the top goals businesses are reporting on, and 19% of respondents said their companies were focusing specifically on developing social responsibility programs. A leader in this area is Unilever. As part of their target in building a gender-balanced organization, they reached their 50:50 target of women in management across their company with 149,000 employees in 2019.6 Diverse workforces are proven to lead to more innovation and profitability; one global study shows that companies with these varied teams have a 19% increase in revenue.7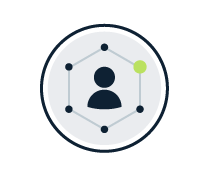 Governmental sustainability deals with responsible leadership, internal controls, audits, executive pay, and shareholders' rights.8 It concerns how a company implements sustainability strategies across the business, manages goal-setting and reporting processes, strengthens relations with external stakeholders, and ensures overall accountability. Our research shows this is the most challenging and complex ESG pillar to develop, as the application varies according to industry, and is constantly changing due to regulation. An example of responsible leadership and accountability is Starbucks, which created an Employers for Pay Equity consortium with 25 other employers to help eliminate the gender pay gap,9 something that Starbucks had achieved within its own company in 2018.
How do I decide which ESG metrics to focus on?
Our research uncovered that ESG challenges differ from business to business based on their main challenges, their industry, and what goals they aim to address. For example, our report found that finance, healthcare, and public sector industries have greater sustainability governance challenges than the manufacturing, construction, energy and tourism industries, while the latter has increased environmental challenges.
What are the biggest ESG challenges in the different industries?


These sustainability insights can help guide your own strategy, and shed light on the areas you need to focus your efforts on. Our research shows that the top four areas businesses are investing in are: climate change and energy, social responsibility programs, and sustainable products and service innovation.
These three focus points offer you a practical (and realistic) platform to start addressing global sustainability issues. By targeting issues such as the gender-pay gap and waste production within your own unique business capacity, you can start contributing to the much larger global goals for sustainability. If every business does their bit, then the global goals of no poverty and zero hunger become much less daunting.
Designed for executives and business leaders, the Oxford Leading Sustainable Corporations Programme gives you the skills and perspective to drive sustainability efforts in your organization.
Understand the risks and opportunities of climate change, and learn how a transition to net zero emissions can boost your business resilience on the University of Cambridge Business and Climate Change online short course.
How do I create a sustainability development plan?
The GetSmarter research finds that 65% of respondents believe sustainable development is a joint responsibility between private companies, individuals, and the public sector. But before you start developing a plan for sustainability transformation, it's important to consider what the broader business landscape is doing and how you can gain a competitive advantage. Our survey shows that over the next 10 years, the majority of businesses will focus more on their environmental impact, increase their local production, and address consumer behavior changes.
What are the top sustainability areas business should focus on over the next 10 years?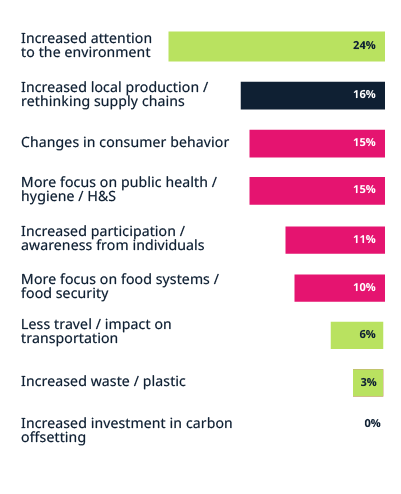 With collaboration and competition in mind, here's how you can start driving sustainability in your organization: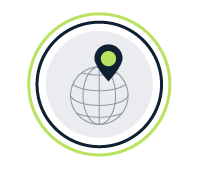 1. Harness a guiding framework
These provide an industry-specific structure to help you develop sustainability plans and provide ways to measure and report success. One of the most popular frameworks is the 17 Sustainable Development Goals (SDGs). The SDGs and ESG criteria are interconnected and have been used by corporates, governments, and the public sector to develop policies. However, there are several sustainability frameworks available, and they cater to different industries, goals, and investor requirements.10 For example, pharmaceutical company AstraZeneca focused its efforts on health and social sustainability. They partnered with Kenyan company Biogas International and the University of Cambridge Institute for Sustainability Leadership to install biogas stoves in rural communities – combating the CO2 emissions from firewood and charcoal that cause respiratory issues. If shipping was a main component of your business, you'd most likely refer to environmental or climate sustainability frameworks. Etsy, an online marketplace, sends a large number of packages daily. Recently, it committed to offset 100% of its carbon emissions from shipping by partnering with renewable energy company 3Degrees to invest in carbon emission reduction initiatives.11 By finding a framework that works for your context, and by understanding your company's specific ESG challenges, you'll be better equipped to build a business case for sustainable integration in your immediate department, and greater company.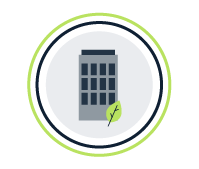 2. Investigate your company's job requirements
According to our report, 47% of professionals say their jobs are now linked to or fully focused on sustainability. Any business that wants to thrive in the future needs to have sustainability woven into its DNA, and part of this includes adding a sustainability mindset into all job roles so that decision-making is improved company-wide.12 Regardless of what your current job role is, there will be an opportunity to optimize it with sustainability in mind. Some roles will be purely sustainability focused, for example, the fastest growing occupation in the US is a wind turbine technician.13 However, our research finds that most organizations are embedding sustainability functions into existing employee roles (which we call hybridization). Most of this change has taken place over the last two years, with 45% of respondents indicating that sustainability is now part of their day-to-day considerations.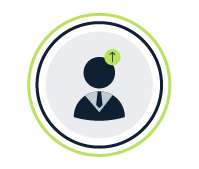 3. Upskill in sustainability and embrace consultants to solve the skills gap
Our survey reveals 21% of respondents report that sustainability education has positively impacted their career and earning potential. Linked to this result, 11% of respondents started their own businesses, which coincides with a rise of sustainability consultants. External research shows a growth of approximately US$9 billion in new market space for sustainability consultants in the next four years.14 As a professional, upskilling in sustainability will enable you to have informed conversations with key decision makers, empowering you to drive sustainability in your team and function – and at home. The GetSmarter portfolio of online courses will help you address the most relevant ESG factors for your business, by driving skills development where you need it most.
Sustainability has the power to solve the world's most urgent problems, but it requires strategic upskilling. Whether sustainability has already been absorbed into your existing job, or is set to become a future consideration, you'll need to start preparing now. Companies have begun to harness hybridization and sustainability-skilled individuals to help them achieve a better, more resilient future – you could be one of these in-demand professionals.
It starts with driving the change you want to see in your company by taking charge of your career. Get this right, and you'll fulfill the double strategy of doing well and doing good.
---
Stay competent, confident, and informed