Meet Pieter Joubert – Notable Achiever
In recognition of students who stand out from the crowd, our Notable Achievers campaign highlights a top-performing student each week.
Pieter Joubert, Engagement Manager at enterprise asset manager Vetasi Limited, recently completed the University of Cape Town Facilities Management online short course and has been chosen as our Notable Achiever for maintaining a high standard throughout the course.
This online facilities management course from UCT is designed to help facilities management professionals, as well as those hoping to break into the industry, gain the skills to function optimally in both the strategic and operational matters of their organisation. The facilities management course will help you integrate best practice and facilities management policies for better better business functioning.

Pieter's Head Tutor nominated him as a Notable Achiever for his consistently outstanding performance throughout the course, achieving the highest mark overall on the UCT Facilities Management course.
Pieter currently works as an Engagement Manager, and deals with Facilities Managers very often in his daily operations. He decided to take this UCT Facilities Management course to improve his knowledge of the role and responsibilities of Facilities Managers in order to streamline his collaboration with them in day-to-day activities.
Find out what he had to say about his experience on the course with GetSmarter and UCT.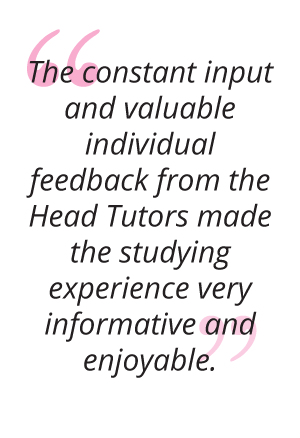 Have you studied an online short course before?
No, this was my first time and I was pleasantly surprised.
Why did you decide to take this facilities management course? What did you want to gain from this online facilities management course?
Working as an Engagement Manager and Consultant, managing Integrated Facilities Management System implementations, I work a lot with Facility Managers in different sectors. I decided to do this course to obtain a formal certification in Facilities Management, to back my industry experience, complement my engineering background and provide credibility when dealing with Facility Managers in my day to day operations.
What is it like learning online with GetSmarter?
Honestly, it is not that much different from studying full time at a University. You have more flexibility around when you study and time management is extremely important, but the online platform with interactive videos, course material and assignments is structured in such a great way to ensure that you know exactly where you are in a Module and how far you have to go before the deadline.
What were your concerns before enrolling on this course, and how were these alleviated?
I had my doubts on how the classroom environment would be simulated for an online course, but the mandatory interactive group discussions on the platform together with the constant specific input and valuable individual feedback from the Head Tutors made the studying experience very informative and enjoyable.
How do you plan to use the skills you learn on this facilities management course in your career?
Working with Facility Managers on a daily basis through the implementation of Integrated Facilities Management Solutions, this course has given me a great understanding of Facilities Management as a discipline to ensure I can better understand and assist Facility Managers with the challenges they face.
What does it mean to you to earn a UCT certificate in facilities management?
With UCT being one of the top and most prestigious Universities in Africa, it provides more credibility to the certificate both nationally and internationally.
Will you be hanging it up? If so, where?
Yes, right next to my Engineering Degree in my study.
What is one of your favourite articles on the GetSmarter Career Advice blog?
"It's Never Too Late To Change Your Career" – How to use the skills you already have to try something new and expand your horizons.
What is your favourite module in the facilities management course so far?
Module 8 – Technology in Facilities Management. This is where my direct involvement in Facilities Management currently lies. The implementation of software solutions to assist Facility Managers with one single source of truth, to ensure better data quality, that will ultimately translate to better management decisions.
If you could study another GetSmarter online short course in the future which one would you choose?
The UCT Advanced Project Management course – to sharpen my Project Management skills.
What advice can you give to others looking to do this course?
Time management is very important.
---
Want to gain practical, relevant skills to help you own your facilities management role with confidence?
Find out more about the UCT Facilities Management online short course.