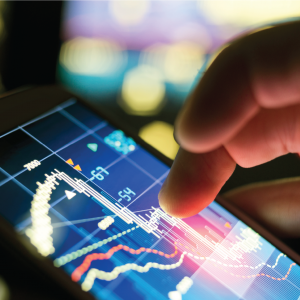 The Big Data and Social Analytics online short course from the MIT School of Architecture and Planning unlocks a whole new way to think about Big Data. Pioneered by the work of Alex "Sandy" Pentland, this online program covers the fundamental theory and analysis of big data to better understand and predict human networks and behaviors in contemporary organizations.
The eight-week course, presented in collaboration with GetSmarter and delivered entirely online, will equip you with the ability to:
Analyze big data to predict human behaviors in social structures
Conduct preliminary analyses and draw hypotheses about data
Design interventions based off of data analysis intended to change behavior
Discover various sources of data collected through personal sensors
Differentiate between correlation and causation
Conduct a full cycle analysis on a large dataset
Read on to learn more about what past participants had to say about their experiences of the program.
Claudia Smith, Account Manager, Molex LLC
"The MIT SA+P Big Data and Social Analytics course not only exposed me to new programs, but provided background knowledge, and the use of case studies to make practical assignments easier to understand. The program is perfect for both intermediate and experienced learners, providing assistance through tutors that allowed for every assignment to be completed on time with a greater understanding. I highly recommend this course for anyone looking to see the correlation between big data and the social sciences."
Ai-ling Lin, Assistant Professor, University of Kentucky
"There are several factors I believe make this course good value for money: instructors are world-class data scientists at MIT; learning the cutting-edge applications of social physics based on research conducted by the MIT instructors; learning the concept of social analytics and using data to understand, predict and change behaviors; networking with classmates from all over the world, and earning a certificate from a tier-one university."
Samar Waqar, Online Sales Manager, Tech Lots
"It fascinates me how data in combination with social analytics has revolutionized our lives. It is truly an honour to be able to study from the likes of computer scientist, Alex Pentland. It was challenging for me to manage with work, two kids, home and minimal programming experience, but the course itself is motivation enough. Through the discussion forums, I have come to know some amazing people. I'm hoping to keep this network active to increase my learning opportunities."
Andrea Lucarelli, Senior Engineer, Roche Diagnostic International
"Big data analysis gives us the unprecedented opportunity to better understand the reality we live in and to improve the functionality of our models. These form the basis for a paradigm shift in both fundamental research and business applications. The race is open for a new land to explore and conquer."
Philippe R. Schlupp, Global CRM Application Owner, Blaser Swisslube
"Taking this course was a great experience thanks to a rich and well-staged learning path. As a student, I was able to gain rapid insight into the wide-ranging and multi-dimensional world of big data analytics in combination with the study of social patterns."
---
Are you ready to unlock the potential of Big Data?
Register now for the Big Data and Social Analytics online short course from MIT SA+P.