Mothers in the Workplace: Advice from Four EdTech Moms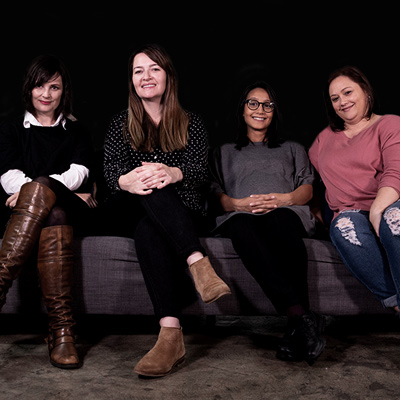 It's no secret women are making their mark in the workplace, whether it's categorised by the increase in occupying senior positions or progressive movements towards addressing the gender pay gap. While a positive change seems to be on the horizon, the pressures facing women in the workplace don't cease to exist.
According to a Gallup report, 60% of women rate greater work-life balance and better personal well-being as "very important" attributes in a new job. In addition to this, 53% of stay-at-home mothers say having flexibility in their hours or work schedule is a "major factor" in their ability to take a job.1 A global shift in focus towards facilitating high levels of employee engagement and employee well-being in organisations have worked towards highlighting the support women need when making the decision to return to work after having children.
Regardless of the steady social change, the pressures faced by women returning to work are immense. We sat down with four powerful GetSmarter Moms to hear their thoughts on balancing work, life, and their families.
Tracy Ellis – Head of Communications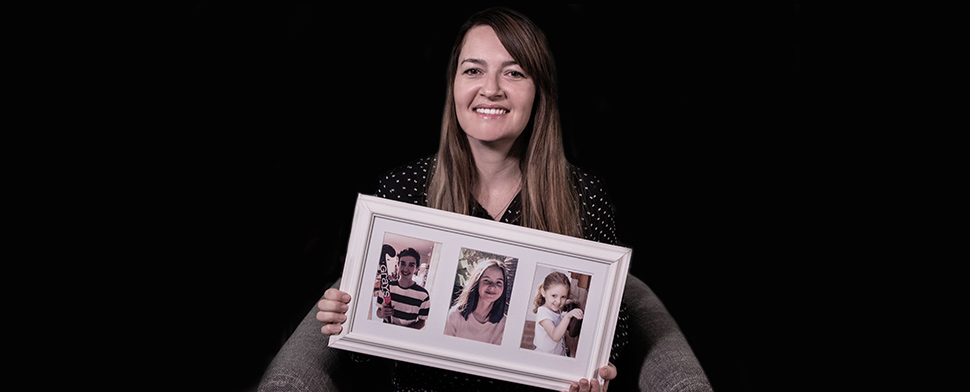 Tracy is a mother of three children aged 15, 12 and six.
What are your sentiments regarding work-from-home policies?
Balance is more like a pendulum than a pie chart. You need the flexibility to keep it all in motion – one day there will be a work deadline and you'll have to stay late. The next day you'll have a sick kid and you'll need to work from home.
Having the option to focus on specific priorities for the day – whether they're family or work-related enables the opportunity for the right things to get done.
What advice do you have for new mothers when it comes to returning to work?
Resource yourself. When people offer to help, tell them you'll be taking them up on that offer. Make a list of all those offers and then learn to ask for help when you get stuck. It takes a village to raise a child and women try too often to do it all without asking for help.
How do you think your career in the EdTech industry has influenced your role as a mother?
If anything, it has opened my mind to the alternative education options for my children in the future. By the time they leave school, the education landscape is going to be vastly different to what it was when I left school, which means they don't have to follow traditional paths – this is exciting and opens up amazing possibilities for them.
Ilhaam Ismail – Head of SEO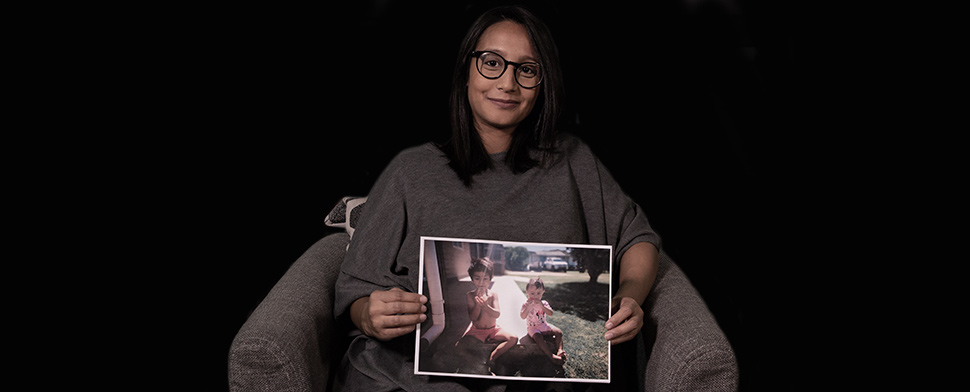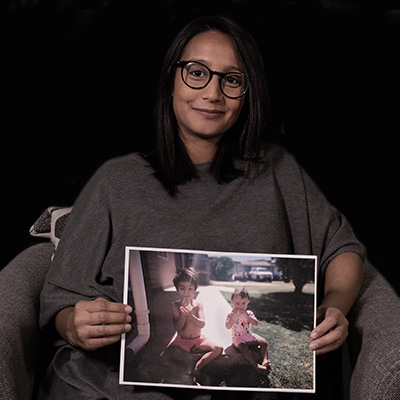 Ilhaam is a mother to two children aged four and 14 months.
What advice do you have for new mothers when it comes to returning to work?
Ensure the person you're leaving your child with is 100% reliable and make sure it's someone you know. It's so important to remain vigilant towards any behavioural changes in your child, and request your carer keep a journal of your child's habits in order to avoid any unwanted surprise discoveries with regards to their wellbeing.
How do you manage the pressures of work, your personal life and being a mother?
Take everything one day at a time.
How do you think your career in the EdTech industry has influenced your role as a mother?
My role as a mother has influenced the role I play at work. I am very meticulous and analytical as a mother, as I am at work. In addition to this, I believe seven years of formal education doesn't necessarily lead to a successful career. Educating yourself practically, through online short courses or on-the-ground experience, is more valuable in today's age.
Felicia van der Ross – Sales Training Coordinator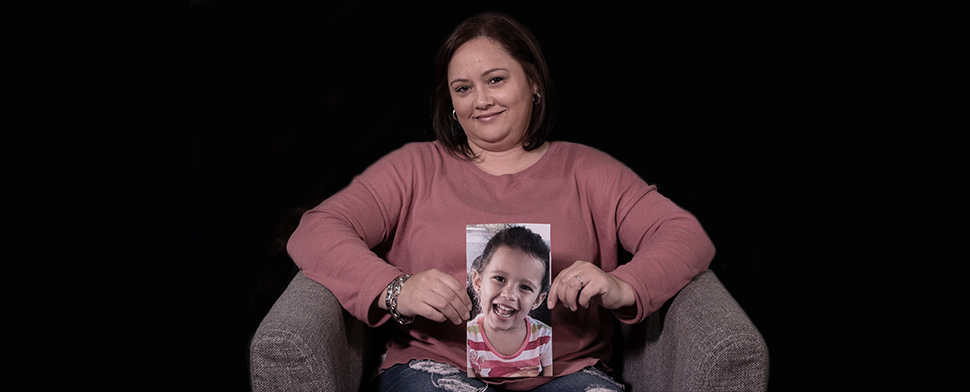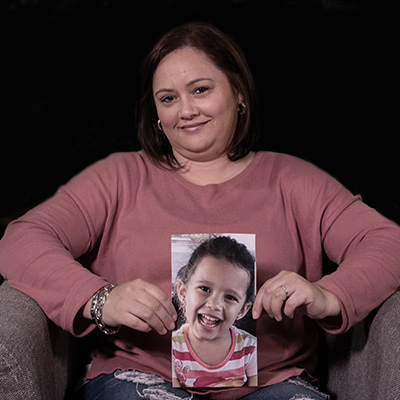 Felicia is a mother of one daughter aged two.
What advice do you have for new mothers when it comes to returning to work?
Returning to work also happens to be one of the earliest milestones in a very long journey. You're operating with major sleep deprivation, huge shifts in household dynamics, inner struggles with your new life and very real concerns about everything regarding your baby's wellbeing to returning to work after a long absence.
But one thing I can assure: many women have done this before you, and many will do it after you. You can do this, too.
What can be done to ease the process of mothers returning to the workplace?
It's vital for moms to have a good support structure at home in the form of a day-mother, family member, or daycare.
What was it like coming back to work after your maternity leave?
It was challenging having to adjust to working after six months, but knowing my daughter was cared for by my mom made it a lot easier. My colleagues were very supportive and they dealt with the meltdowns I had when I missed my daughter.
Sammy-Jane Every – Head of Creative Studios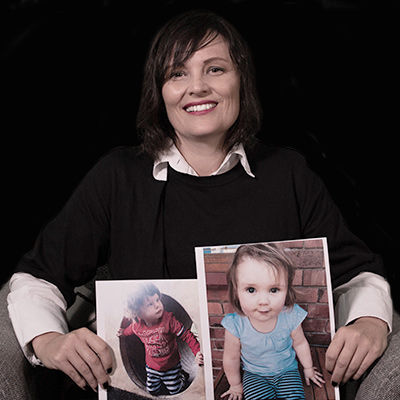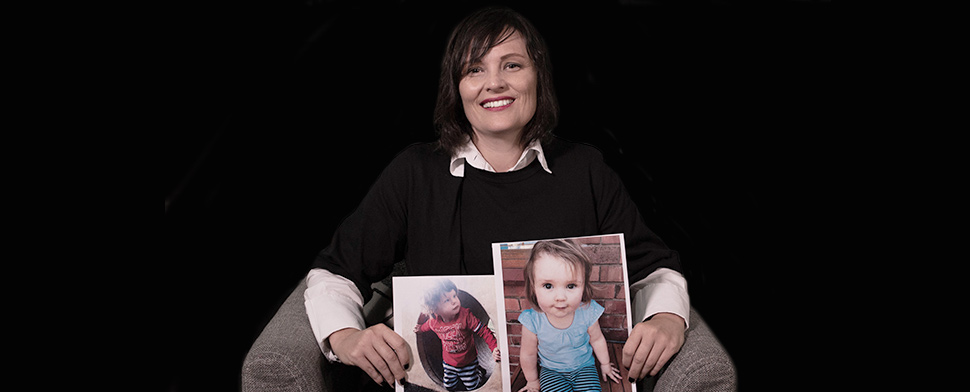 Sammy-Jane is a mother to two children, aged one and four.
What advice do you have for new mothers when it comes to returning to work?
Give yourself permission to not be superwoman or supermom every second of every day. You are trying your best. Accept help and know that you are not alone. Other moms have the same struggles and concerns, chat with them.
What was the biggest obstacle (if any) you had to overcome when returning to work?  
The fact that they hadn't figured out how to clone humans yet. That, and time-management.
What's the biggest challenge you currently face when it comes to being a mother in the workplace?
The fact that they still haven't figured out how to clone humans. The ever-real challenge of trying to be the best at home and at work.
How do you think your career in the EdTech industry has influenced your role as a mother?
Rather the other way around – motherhood has equipped me with a certain perspective and set of skills that I believe help me to better thrive in the workplace. I often say that my children are my toughest customers and provide me with plenty of growth opportunities.
---
Want to gain confidence in your skills when returning to the workplace? 
Study a GetSmarter online short course in your current or future field.