Resume Tips for Business Systems Analysts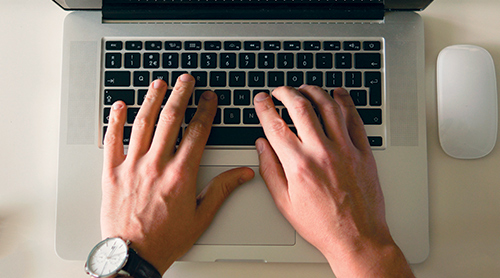 Business Systems Analysts are a unique mix of people-skills and strategic thinking. You identify the need for change in business systems, and facilitate that change through design and implementation of new or improved business systems and processes. You design, develop, and test new systems, and then oversee installation, and develop training.1
But before all of that, you need hiring managers and senior management to understand that you're comfortable in both business and technical environments, and that you're the best fit for the job through a knowledgeable and organised resume.
10 top tips on how to write a great Business Systems Analyst resume
Seeing that no-one was ever hired on a resume alone, your CV has only one purpose: to get you an interview. In order to do that, your CV needs the right information presented in the best way.2
Use an objective or summary but not both: The objective gives a very quick idea of the type of position that you are applying for. The summary is usually the first thing on your resume in the absence of an objective. List your technical skills here – those most often required of a business systems analyst – in a succinct, organised fashion. The summary should be short, use powerful language, and get right to the point, while using as many relevant keywords as possible. But never list technical skills or keywords that you can't back up.
List your education: If your education is relevant to the position, list it after the summary. However, if your education is unrelated to the position then insert it at the end of your CV.
List your experience in chronological order: Show at a glance where you have worked starting with the most recent position.
Show the month and year for dates: If you use a year for a date it will draw more attention to the potential gaps in a resume than if you were to list both the month and year.
Write in the past tense: Most readers find reading in the present tense awkward since your CV shows past positions.
Refrain from "I": Everything in your CV is about you, so there is no need to use "I" or other pronouns.
No company overviews: A resume conveys information about you. The hiring manager can do a quick internet search about the company if they are interested.
No experience is too small: Remember, it is the whole of your experience that will be the basis of their decision, not a single skill.
Only list relevant information: List awards and achievements that show something important about your character and your drive to succeed. Leave off age, marital status, previous pay rates, previous supervisor names, irrelevant awards, irrelevant publications, irrelevant associations, or memberships.
Keep it active and short:

Use active voice

. Begin your sentences with a powerful action verb or two, like "spearheaded", "configured", "engineered", or "optimised" along with more commonplace ones like "upgraded".

Keep it short

. Follow this rule of thumb: Five years experience or less – one page. Five to fifteen years of experience – two pages. And only if you have about 15 years of experience or more should you even consider a third page.
How to make your Business Systems Analyst resume stand out from the rest
1. Show figures that track
Part of developing any proposal as a business systems analyst is conducting a cost-benefit study where you outline time and financial implications, the potential gains in speed and functionality, the cost involved in buying new hardware or software, training staff, and maintaining the new system. Your track record will show this.3 Use specific numbers where appropriate, and choose between percentages and monetary amounts to tell the best story possible. Here are some examples:
Spearheaded a project to automate certain call centre functions, reducing costs by R500,000 annually and improving customer satisfaction by 35%.
Streamlined support processes to increase worker productivity by five per cent.
Created research reports that allowed the management team to proceed with a new product line with an R1.2 million annual net revenue.
2. Bridging IT and people
You are the bridge between IT and business environments.4 Highlight your ability to diagram potential build outs with regard to existing architecture and how to integrate systems. Describe your ability to communicate across different levels of technical proficiency.
3. Software skills
You need a skill set that shows a grasp of both the hardware and software angles of the business. List the programming languages that you have experience with.
Examples of other skills you could add to your resume as a Business Systems Analyst include:
Business Intelligence Software

Programming languages used to facilitate working with data, such as Java or SQL

Knowledge of data warehousing systems used to drive reporting

Business intelligence tools, like Cognos

Big data systems used for data analysis and decision-making, such as Hadoop
Databases used to store transactional data; Microsoft SQL Server, Oracle, or DB2 are some examples
If you have these skills, including them on your resume helps to show that you are a well-rounded technology professional.5
4. Spotlight on current learning
Consider devoting a section to showcase the research you've done to keep your knowledge and practice up-to-date in order to provide competitive solutions.
5. Trending skills
Gaining expertise in current IT trending areas – such as fintech or cybersecurity – may help your resume gain an advantage or open more opportunities for you in the future as more businesses catch on.
Once your resume highlights your strengths and achievements and is backed up with real examples of work you've completed in the past, your chances of landing that well-deserved interview are strong. Remember, your resume's only task is to get you that interview. Once you've secured the interview, you can take it from there in person.