The 2013 Career Guide
GetSmarter understands the importance of career advancement. This guide has been created to help you, as a working professional, develop a better understanding of the current South African career landscape in order to advance your career. Download your free copy and learn about:
– Today's dynamic workforce
– Skills for the 21st century world of work
– Engaging your career goals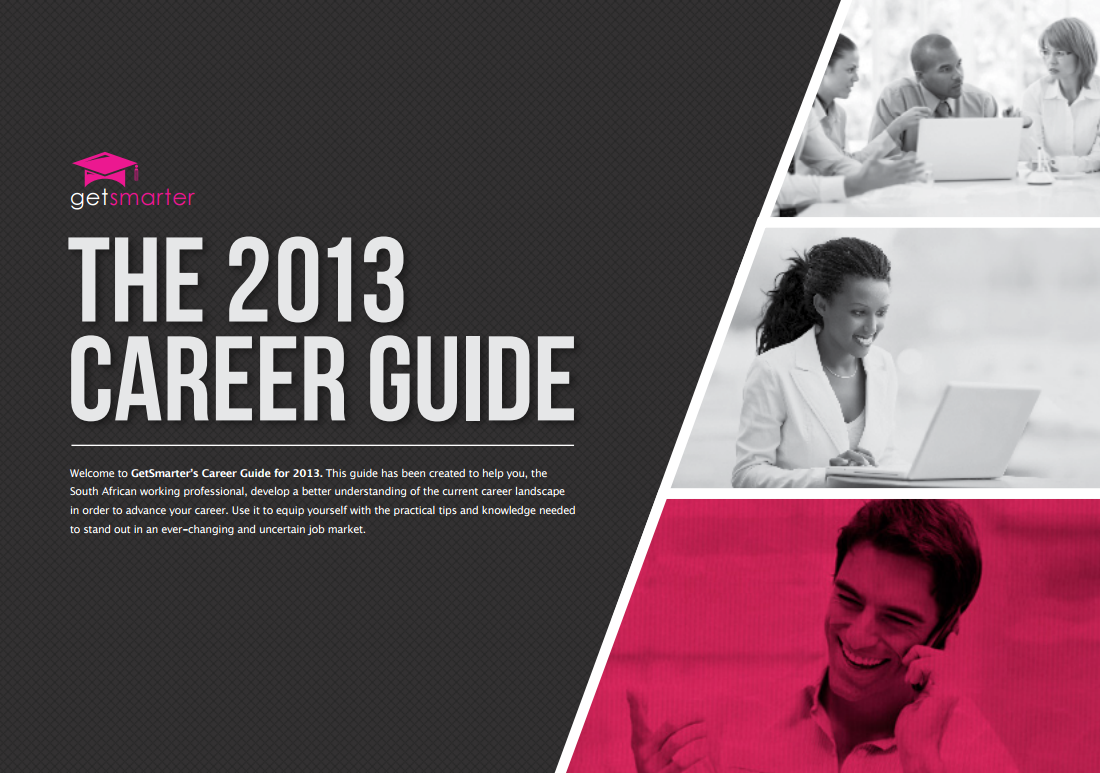 ---
Ready to take the next step in advancing your career?
Register for a career-advancing online short course from the world's leading universities