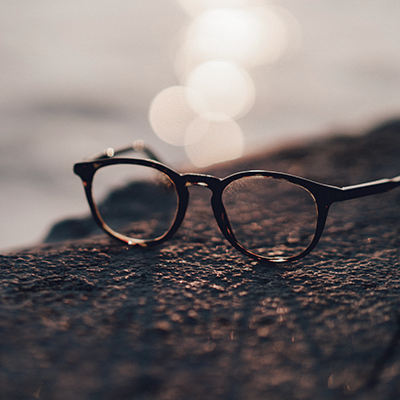 When will you stop learning?
At the age of 80, the Dinosaur decided he had more to learn.
The Dinosaur, as he's affectionately known around the GetSmarter offices, has the distinction of being one of GetSmarter's oldest students. After successfully completing the Harvard VPAL's Cybersecurity: Managing Risk in the Information Age online short course last year, he proved learning is a lifelong endeavour.
"I believe I saw an ad on the internet, and Harvard caught my eye. Because of Harvard's credibility, and since I also have a Masters from Harvard, and I needed some greater understanding of cyber, I decided to take the course. I personally see cyber as an existential threat, and I thought I better understand it. Information has moved from a service to being a weapon. And information is not only a weapon, it's also power, and I do not think that we have a general understanding in a national security space."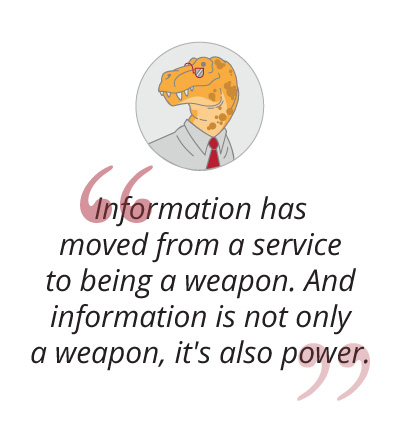 The Dinosaur's continuing work as a consultant prevents us from revealing his true identity, but his nickname was coined from the way he signed each of his emails to our team: Your Dinosaur.
At the outset of the Cybersecurity course, he found the Online Learning Campus to be a challenge. "The way I use a computer is pretty basic, because that's all I need: transferring information and communicating with other people. But what is normal in the academic space is pretty foreign to me. I have no use for it and so I have not learned. When I first came on the course, man I couldn't do anything! I had to learn and call and say what button do I push, and it was kind of embarrassing!"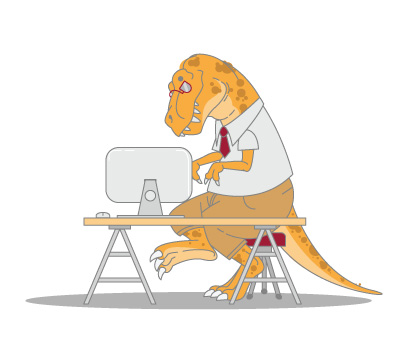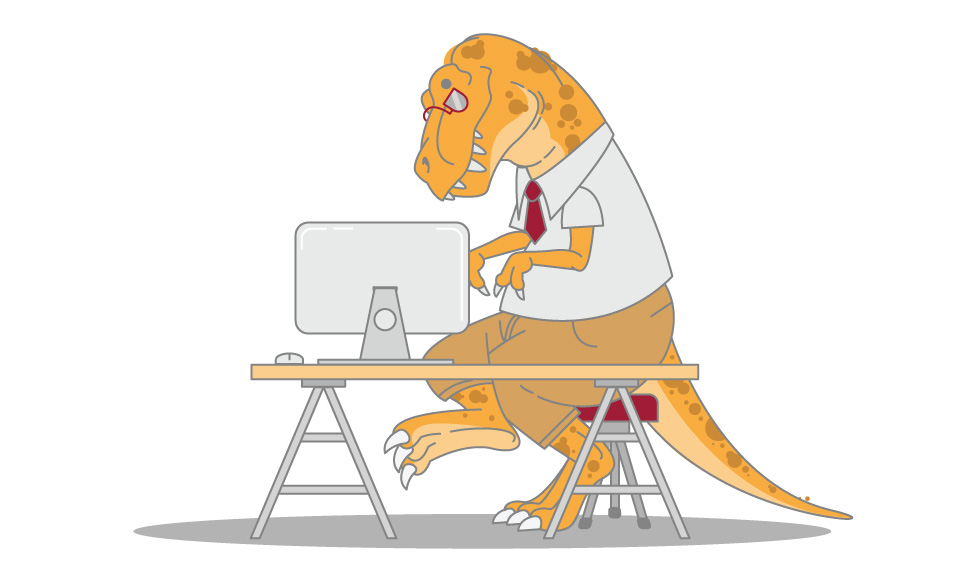 During the first module, he phoned Amy from our Student Success team, who talked him through the campus step-by-step. He credits her as the core reason for his successful completion of the course. "I was not very good at navigating the website but I called and they always helped. They usually addressed my question very efficiently and I moved on and tried to get the work done."
And work he did. Over the eight weeks of the course, our Dinosaur worked his way through each module, even purchasing headphones to make sure he never missed a word of the video lectures and live sessions. Though he was travelling during 80% of the course, he completed all of his assignments on time, requesting only one extension.
While online networking in the forums was challenging at first, the Dinosaur managed to participate in every group discussion. He spent several hours on each module, dedicating much of his time to reading the collateral material. "Other views, other opinions, and other perspectives I think are essential in the learning experience. It takes a lot of time but I found it very much worth it."
As he worked through the modules, the Dinosaur found the course helped to close gaps in his existing knowledge. "They provided a much more orderly way of looking at things, a sequential way to evaluate things, and it has already changed my style when I work with senior people."
"I don't think there's any question that if you want to remain relevant in not only the social space but the business space, you have got to be into lifelong learning because of the accelerating rate of technological change. If you're not a lifelong learner you will become an artifact in the business world."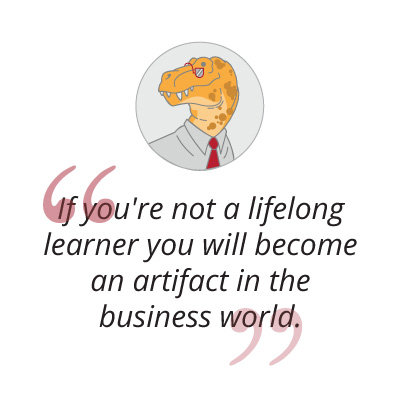 He admits that much of the challenge is cultural. "I'm an immigrant to data, and all the people in the senior space don't have the understanding of data and information that the younger people have." While the Dinosaur says time will solve this problem, he identifies continuing education as the primary way of keeping senior decision-makers relevant while they wait for digital natives to rise through the ranks.
"We've got to make sure we can hang on until we get enough people in the right positions, ask the right questions, and make the right policies backed up with the right resources."
His commitment to lifelong learning is an inspiration, a challenge, and proof that there's no shelf life on your ability to learn new things.
---
It's never too late to learn.
What will you learn next?