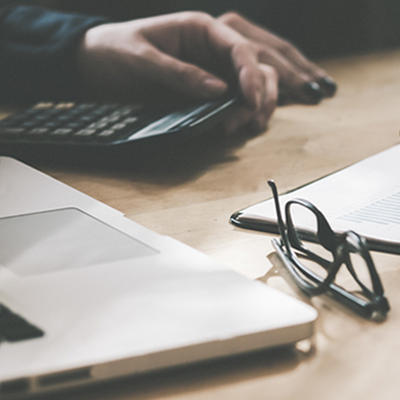 With careers in the business and finance sector projected to grow by up to 10% by 20261, you might be wondering how to maximise your employee value in the rapidly growing accounting industry. Every organization needs a skilled accountant to keep the finances on track, and with the right skill set, that person could be you.
We've taken some of the top questions received from aspiring accountants interested in the University of Cape Town Accounting online short course, and compiled them here to answer the big question: how does the UCT Accounting online short course benefit my future as an accountant?
Read on, future finance professional, and discover how this course can set you on a path to success.
What topics are covered in the course?
This practical 9-week course covers a range of technical accounting basics to equip you to assess financial information and make important financial decisions for any organization. Modules will cover the fundamentals of accounting, financial statements, budgets, and business tax, among others. Download the course prospectus to see a detailed breakdown of each of the nine modules.
What experience should I have in order to register?
The only prerequisite for this course: a desire to learn, and an affinity for numbers. While you don't need any prior knowledge of accounting to register, you might find some accounting or bookkeeping experience beneficial in helping you contextualise the course content. This course has value for both aspiring accountants hoping for a stepping stone into the industry, and accounting professionals looking for an opportunity to consolidate their skills and stand out from the crowd with a certificate from Africa's leading educational institution.
Which finance course should I start with?
The UCT Accounting online short course is a great place to start. You'll be equipped with a broad knowledge base to help you tackle the range of daily duties faced by accounting professionals.
Is there an advanced course offered?
We currently don't offer an advanced accounting course; however, we do have an entire portfolio of finance short courses to complement and enhance the skills you develop on this course. Discover our finance portfolio and find your next career development opportunity.
What can I do after completing UCT Accounting online short course?
After successful completion of this course, you will have the knowledge to manage your own books, or engage meaningfully with your accounting professional. If you're employed in a small business, you can enhance your role and make a meaningful contribution to the running of the company. If you'd like to enter a full time accounting or bookkeeping role, this course is a great way to gain essential knowledge in a short space of time, and you can combine this with other finance courses to underpin your skills.
Can I earn professional credits upon successful completion of this course?
Unfortunately, this course does not allow you to earn professional credits. Upon successful completion, however, you will receive a certificate from the University of Cape Town, validating your newly-developed skills from Africa's leading university.
How much does it cost, and what are my payment options?
This 9-week course costs R14,500. Many GetSmarter students are sponsored by their employers, who recognise the benefit to their business when employees gain new skills. If you'd like to pursue this option, we've created a handy guide to help you.
I'm a business owner. How will this course benefit me?
This course is ideal for business owners who would like to take a more active role in the finance-related aspects of your business. You can apply your newly-learned skills to control and manage your accounts, helping your business venture sail smoothly into financial success.
Equip yourself for accounting success.