What Do Past Participants Think of the Oxford Artificial Intelligence Programme?
As a truly pervasive technology, artificial intelligence (AI) carries enormous potential for business and society. It has become embedded in many of the processes and technologies we use daily; however, despite the innovation it promises, its potential – both now and in the future – is yet to be fully understood. Gaining an informed opinion of AI's social, legal, and ethical considerations, and the possibilities it holds for you as a leader, can help with the successful implementation of this technology in business.
The Oxford Artificial Intelligence Programme aims to give you a sound understanding of AI's history, functionality, capabilities, and limitations. Over six weeks online, you'll be exposed to the insight and thought leadership of the Saïd Business School, University of Oxford, as well as a host of guest experts, as you work to develop your own opinion on AI's applications in industry and society. You'll walk away with a business case for the implementation of AI in your organisation, as well as a foundational understanding of the mechanics and subdisciplines within the field.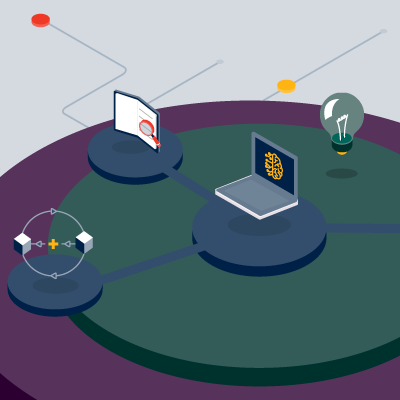 Join a network of future thinkers
Here's what participants who have already taken the opportunity to study online with Oxford Saïd thought of the programme:
Jessica Rusu
Senior Director, eBay Analytics
"The Oxford Artificial Intelligence Programme should be on every newly appointed chief data officer's first 90 days checklist. The collection of information provided on this programme helps leaders sift fact from fiction and authoritatively build a data strategy to leverage artificial intelligence in a sensible way."
Glenn Donnelly
Vice President, Bank of America Merrill Lynch
"The content lays the foundation for a holistic view of artificial intelligence (AI) and its potential impact on business. This has certainly enhanced my understanding and knowledge of the area, which will allow me to think critically when considering adopting AI techniques in my area of work."
Dr Adolfo Paolini
Reader in Commercial Law, University of Buckingham; Consultant, Clyde & Co LLP
"This programme is excellent value for money. Tuition is of the highest quality, teaching materials are well-structured and organised, and the workload is manageable. It is one of the most satisfying programmes I have done. I really encourage AI enthusiasts to enrol, learn, and enjoy it."
Dr Victor Kah Nai Ho
Medical Director, Gleneagles Hospital, Hong Kong
"I found the subject fascinating, and I thoroughly enjoyed the programme. It provided me with a broad view of the subject, and all the materials are well presented. I managed to do all the work during weekends."
Pauline Norstrom
Founder and CEO, Anekanta Ltd
"The content of the programme was diverse and of a high intellectual quality, providing excellent insights into all types of AI. The online learning experience took a bit of getting used to, but by Module 2 I was familiar with the format and the demand on time. It has greatly enhanced my understanding of this topic, from the basics of machine learning and Microsoft Azure to neural networks and the deeply complex area of ethics across multiple sectors. Meeting and networking with my classmates has been fun, especially the video meetings. I didn't need online support, everything was explained very well in the programme handbook."
Seng Boon Chan
General Counsel, Nisbets Plc
"An excellent introduction to the concepts of artificial intelligence. The delivery of this programme was excellent, with timely support from tutors, an active network of participants who engage with the materials, and a robust e-learning platform that is easy to use. This programme should be mandatory for all business leaders who deal with technology and data."
David Ruiz Fernandez
Senior Program Manager, Google
"I deeply enjoyed the content and how the programme was delivered. It was comprehensive, providing deep historical context, and dived into the details of deep learning and how artificial neural networks work. While providing a solid level of understanding for the programme's baseline, we were also given further content and references to keep diving as deep as we desired. The material was engaging, and had lots of quality videos and graphical means of conveying concepts. The online learning experience was truly exceptional and allowed for quality interaction with our peers. Overall, I really enjoyed the programme and will recommend it with no hesitation."
Marja Hennessy
Head of Department, European Commission
"The programme provided an excellent and well-designed overview of the past, present, and future of artificial intelligence (AI). [I'll] recommend [it] to anyone wanting more knowledge of AI's possibilities and challenges from a business point of view. I met an interesting group of like-minded professionals, with whom I had the privilege of exchanging thoughts online. The programme definitely broadened and deepened my knowledge of AI and its application areas, and I look forward to learning more in the future."
---
Successfully implement AI in your business
Bridge the gap between business and technology with the Oxford Artificial Intelligence Programme. Over the course of six weeks, you'll get the opportunity to expand your professional network as you engage and collaborate online with leaders and innovators from around the world.
Upon successful completion of this programme, you'll gain access to the official Oxford Executive Education Alumni group on LinkedIn,* and connect with global thought leaders and experts who are focused on advancing their career, much like yourself.
*Access to this group will only be granted following the participant's successful completion and passing of the programme.
Register online today and harness the opportunities AI holds for your business.