Which MBA Specialisation is Best?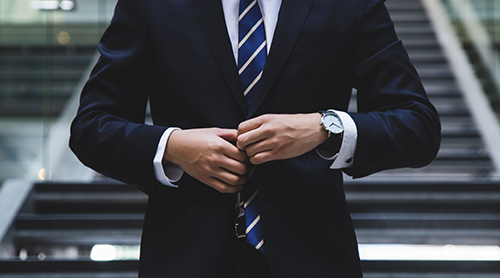 Earning an MBA degree will take most an average of three years to complete, while some will take up to five years.1 What you can expect is to cover the completion of the core courses in the first year or two, with a specific focus on building a strong foundation of the various management subjects,2 as well as the soft skills such as leadership, teamwork, and communication.
According to Financial Times, the top five skills employers look for in MBA graduates are not necessarily expertise in core MBA subjects like finance and marketing, but are rather soft skills such as the ability to:3
Work with a wide variety of people
Prioritise and manage time effectively
Build and sustain a network of people
Understand the digital impact on business
Solve complex issues
While gaining soft skills will be of great importance while studying towards an MBA, during the latter part of the degree, students will need to choose an area to specialise in.
"Which MBA specialisation is best for me?" and "Which MBA specialisation pays the most?" are two commonly asked questions on the internet connected to MBA-related searches.4 However, offering MBA specialisations has to do with so much more than just earning potential, rather it allows students to hone their skills according to their career interests. According to Stacy Blackman, who runs her own MBA consulting firm, "Adding a concentration to an MBA is a good move for people who know exactly what they want to do with their career and who want to build a stronger skill base in that area".5
Below are three of some of the most in-demand MBA specialisations:
1) MBA Specialisation: General Management
According to the Princeton Review, of all the MBA specialisations, General Management is the most popular. Students can expect to learn management skills that can be applied to businesses in industries like human resources, marketing, systems, and UX.6 They will learn to develop skills in teamwork, critical thinking, problem-solving, and networking, and gain a global perspective on business management.7 Examples of career paths that those specialising in General Management go into, are:8
Public Relations Manager
Financial Analyst
Marketing Manager
Community Service Manager
2) MBA specialisation: Entrepreneurship
For those students with an end goal of opening their own business, or in the same light, those wanting to grow their current business, an MBA specialising in entrepreneurship is a wise choice.
According to Thomas Robertson, Dean of the Wharton School at the University of Pennsylvania, "It can be somewhat inefficient if you venture forth on your own and have to learn everything as you go. That's an expensive learning experience. But with an MBA focused on entrepreneurship, you have formal courses that will bring you up to speed in finance, marketing, sources of capital – things you could learn on your own but that might be inefficient to do so. It might be more difficult to raise money without an MBA."9
Students can expect to learn the following on an MBA specialising in entrepreneurship:10
Analytics skills needed to develop individual business strategies
A wide understanding of business from a global perspective
How to incorporate business ethics, problem-solving, and corporate social responsibility into decision-making
3) MBA specialisation: Fintech
According to PwC's Global Fintech Report of 2017, fintech startup funding has increased annually by 41% over the past four years, equivalent to $40 billion in cumulative investment made.11 But even those who are not the startup types are eager to work for firms pioneering and leading in the future of finance.
Matthew Applegate, former Director of the Wharton Fintech Club explains how specialising in fintech offers a number of career opportunities, "Students can join a startup and work in roles like business development, operations, data science or marketing. There are also opportunities to pursue careers within the innovation arms of financial services incumbents. Alternatively, MBAs can enter the industry in an investing role."12
Students can expect to learn about:13
The theory of capital markets with technology that makes financial transactions more efficient
An overview of Python Programming, the high-level programming language used for general-purpose programming14
Analytical methods within the context of big data developments in fintech application and practice
Digital currencies15
Risk management related to fintech16
Regardless of your MBA specialisation choice, or whether you choose to study at a university, online, or complete a pre-MBA online short course, it's evident the skills gathered during MBA studies have the potential to grow your career through both learning and networking.17 With fees ranging from
$100,000 to $200,000, it can be difficult to justify the means for those with limited resources, but that's where short courses and mini MBAs come in. It all depends on your finances, goals, and reasoning.18