Women in ed-tech: Advice from 4 powerful female leaders
The headlines on Google's front page about female leaders in the tech industry at the moment are spattered with negativity and scrutiny – shaming the gender wage gap, the lack of female CEOs and the unequal growth opportunities.
According to Silicon Valley Bank's 2017 "Startup Outlook" report, more than 70% of the 941 startups surveyed did not have a single female board member in 2017, up from 66% the year before.
And although the statistics don't lie, perhaps the focus should be less about what women aren't accomplishing in the industry and rather about celebrating and empowering those who have left a mark in the tech world through their leadership – the women who are paving the way to an increasingly progressive workplace, the role models to others who find themselves struggling with inequality and who continue to redefine the statistics.
Some of today's most famous tech companies – namely Cisco, Slideshare, Flickr and Birchbox, were all founded by women.
In fact, women are starting businesses more than ever before with a 68% increase over the last decade of female-founded ventures in the US alone. On top of that, extremely influential women like Marissa Mayer, Sheryl Sandberg and Ginni Rometty are sitting in C-suite roles, running major Fortune 500 companies.
Sam Paddock, CEO of ed-tech company GetSmarter, believes having females represented in the C-Suite and in leadership roles throughout his company has made a significant impact on the way the company is run and how decisions are made.
"When women joined our executive committee, there was a definite shift in our approach from previously being more competitive to now being more collaborative. This approach not only impacted our company culture but also the way we serve our customers and universities. I believe this speaks to the immense value created for a company when women are given the opportunity to lead and contribute to significant business decisions."
"I'm proud to see how female leadership has become and continues to become such a core part of our business, says Sam, and I'm made increasingly aware of the important and different perspectives women can bring to the table."
Meet four of the powerful female leaders from GetSmarter – two of whom are serving on the executive committee – and hear their thoughts on leadership, balancing work and motherhood, as well as the advice they'd give to aspiring leaders: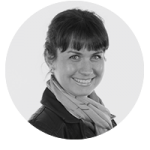 Thelmé Janse van Rensburg
Chief of Talent, GetSmarter
Why do you believe women make great leaders?
Leadership is synonymous with caring. Women are biologically wired to care for those in their charge – this does not mean it comes naturally for all women, just as leadership doesn't come naturally for everyone, but it does make it easier for women to be great leaders. People who feel cared for, perform better.
What decisions have you made in your career to date that you can attribute to your rise in leadership?
The first was my decision to stay and be loyal to a company that I saw a lot of potential in, and the second is asking to have the opportunity to serve on the executive committee at that same company. [Women] often shy away from clearly articulating what we want out of fear of what could potentially happen as a result.
What is a valuable tool for women looking to step up into leadership roles?
Empower yourself through education so that you are well-versed to articulate how you are going to build your career to become the leader you aspire to.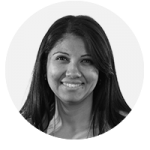 Nazley Brooks
Sales Manager, GetSmarter
What does it mean to you, to be a leader?
Leadership is not what you do but what you inspire others to do. I decided to stay true to who I am and prove that one can be bold, confident and stand up for what you believe in without losing your humility and humanity.
What are your views on work-life balance in the modern workplace – how do you balance motherhood and leadership?
You stop trying to balance the two. Leadership does not end when you get home from work and motherhood doesn't end when you walk into the office. Motherhood has been the best leadership teacher, it has taught me to be selfless, humble and strive to be the best I can be. GetSmarter allows me the flexibility to work from home and flexible hours to ensure I can still balance the high-performance culture we have without compromising my family life.
What would your greatest leadership insight be for other women?
You can lead regardless of your role or job title. You need to see yourself as a leader – never empower anyone to limit you because you are a woman. No one can limit you without your permission.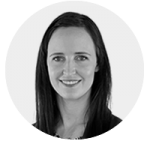 Amy Johnson
Chief of Education, GetSmarter
What are the biggest challenges for you working in ed-tech right now?
Ed-tech is an interesting space in that the focus on technology can't be devoid of the focus on people. I'm so passionate about educators and support staff remaining central to the learning experience, and while technology can certainly assist with scaling human intervention, the leadership challenge of growing and managing dispersed teams is an exciting and big task.
What would you say was the driving force behind your ascent to the C-Suite?
I mostly attribute my leadership to hard work and opportunity together with the trust of the teams that I've had the privilege of leading. Our CEO, Sam Paddock, often references the widely-quoted saying: "leadership is a sacred trust", and I couldn't agree more. It takes time to build trust with your team and between your team, but this is something that shouldn't be taken for granted. You're only as good as the team you lead.
What does GetSmarter do differently that empowers women to lead?
GetSmarter has made active strides to place capable women on its executive team as well as in senior leadership roles throughout the organisation. GetSmarter is obsessive about our customers, and when you consider that women make up the majority of our local customer base, it's important we value the perspective of women and how this informs our thinking around our product.
What advice would you give to other women who aspire to be leaders?
Back yourself and don't wait for someone to give you leadership on a silver platter. It's a choice to lead.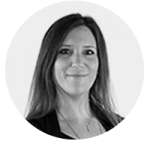 Claire Butler
Head of Product Marketing, GetSmarter
Did you have to overcome any obstacles on your path to leadership? What were they and how did you navigate them?
For me, the most difficult part of being a leader is being a human being. The obstacles I've faced have largely been related to learning to lead myself. Being a leader is a commitment; an ongoing personal and professional challenge that you have to rise to, day in and day out. My biggest obstacle was deciding to make that commitment each and every time I faced a challenge as well as committing to a lifelong journey of personal and professional growth that would empower me to empower others.
How did GetSmarter give you an opportunity to prove yourself worthy of becoming a senior leader in a global business?
I guess with most careers, timing always plays a part in any opportunity. I'm of the opinion that leadership is about being able to identify and fill voids, and with the pace of growth that GetSmarter has enjoyed, we have not had a shortage of voids to fill. GetSmarter's ambitious growth has quite literally given me the room to lead. Being afforded so much opportunity to step up and lead in the face of ambiguity, and ultimately solve key business challenges, gave me the platform to demonstrate my leadership ability.
What is the biggest piece of advice you'd give to aspiring female leaders?
Decide what role you want next (not the role you have now) and start playing that role. Too many leaders box themselves to the confines of the designation and responsibilities they've been handed. If you focus only on achieving this or being that, you limit your potential. Get a strong mentor or coach – having someone as a "talking mirror", who can hold you accountable to your goals and development, is key to being a powerful leader.
---
GetSmarter, a wholly-owned subsidiary of 2U, Inc., is a digital education company that partners with the world's leading universities to select, design and deliver premium online short courses with a data-driven focus on learning gain.