Empowerment in action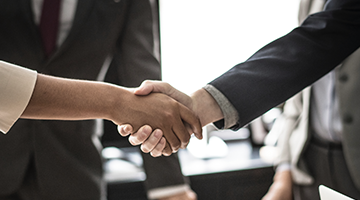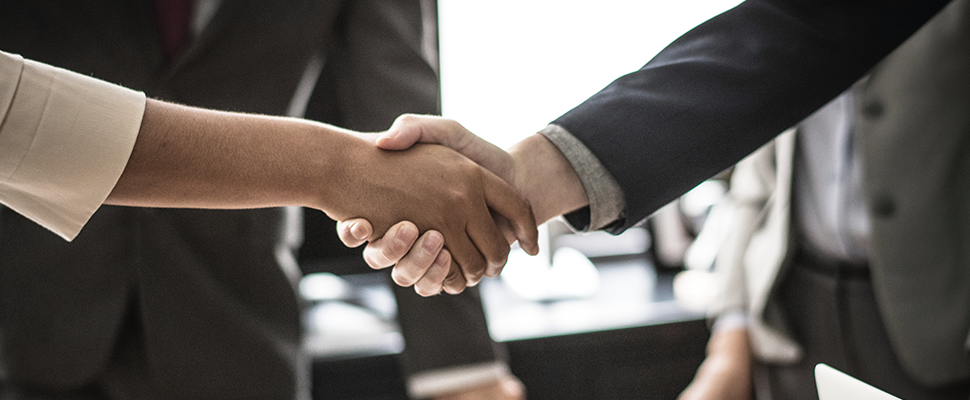 When you consider women in leadership, what is it that drives your focus?
There is a plethora of information available on what women should or shouldn't do, and how empowerment can be possible in their careers. If you're looking for direction in your search for empowerment, consider the University of Stellenbosch Business School (USB) Women in Leadership online course.
This course is designed to assist women in developing leadership abilities in the workplace. USB has a strong presence throughout Africa, as well as collaborating with other international business schools. This presents an opportunity for women to gain knowledge on leading business practices.
The progress of women empowerment in South Africa
All too often, you don't read enough of the local success stories; of the women who have achieved palpable success in your country, your city, or your neighbourhood. Empowerment only becomes a true reality when you see it in action around you. This is when you see the females you interact with achieve success; in spite of economic hardships and career obstacles, by advancing in traditionally male-dominated professions.
The agenda for the World Economic Forum on gender parity echoes that focusing on the gender gap is the wrong approach. Gender parity should be posited as a "must-have" goal to achieve "better engagement and performance" in the workplace through gender inclusiveness, rather than from a viewpoint of exclusivity.1
Recently, there was furore in South Africa, when Manglin Pillay, CEO of a highly-respected institution – South African Institution of Civil Engineering (SAICE) – wrote an editorial in the July 2018 issue of the industry publication.
In the piece, he downplayed women's roles in Science, Technology, Engineering and Mathematics (STEM), by stating that women, "prefer not to occupy high-profile executive posts because they would rather have the flexibility to dedicate themselves to more important enterprises like family and raising children than to be at the beck and call of shareholders".2 This was premised on the question of whether investing in South African female careers in STEM should be a central focus as, "women are 'predisposed' to caring and people-oriented careers".3 Not only was this deeply offensive to the organisation Women in Engineering (WomENG), it seems that this article hasn't endangered his position as CEO.
After a petition was submitted by WomENG to remove him from his position, his position as CEO hasn't been threatened and the editorial, which was published in the public domain, is still accessible. At first only a board apology was issued by Pillay; a public apology followed later on, although arguably by this point, the damage was done.5
When males in esteemed positions in society use their authority to degrade the valuable contributions that women have made to STEM or other disciplines; it raises the question – why is this still happening in this day and age of gender equality 'enlightenment', and what can you do about it?
Raising awareness of women in leadership in Africa
The age old narrative that women need to choose between their career or having a family is being increasingly challenged. That is the reason why we emulate strong women in leadership. Thuli Madonsela, who was previously the Public Protector of South Africa, is a strong case in point.
As a well-educated advocate and decisive leader, she stood up to Parliament and the previous President when she had to submit her findings on the improvements made to the then President's homestead, Nkandla.6 This report held the then President accountable for some of the questionable improvements. Her legacy of effectiveness in South Africa shows that there is a business case for greater gender diversity, even though women are unfortunately still not well represented in top-tier positions in organisations and government.
Gender empowerment has been gaining traction internationally, with an increase of 75% of women representation in 2017 with at least "one woman in senior management" as compared to 66% in 2016.7 "South Africa hit a new high of 80% of businesses with at least one woman in senior management and the highest proportion of senior roles held by women in a decade at 29%." 8
Although this sounds positive, there has also been a decline in the proportion of senior roles occupied by women. The Women in Business 2018 report by Grant Thornton suggests that this may be due to the focus on including more women in senior roles to meet quotas as opposed to creating a genuinely inclusive culture in businesses.9
In 2017, The World Bank released statistical data of the percentage of females that comprise the total labour force globally; this stands at 39%.10 The results of these reports, while promising, still reflect the great disparity that women in leadership experience in their daily careers.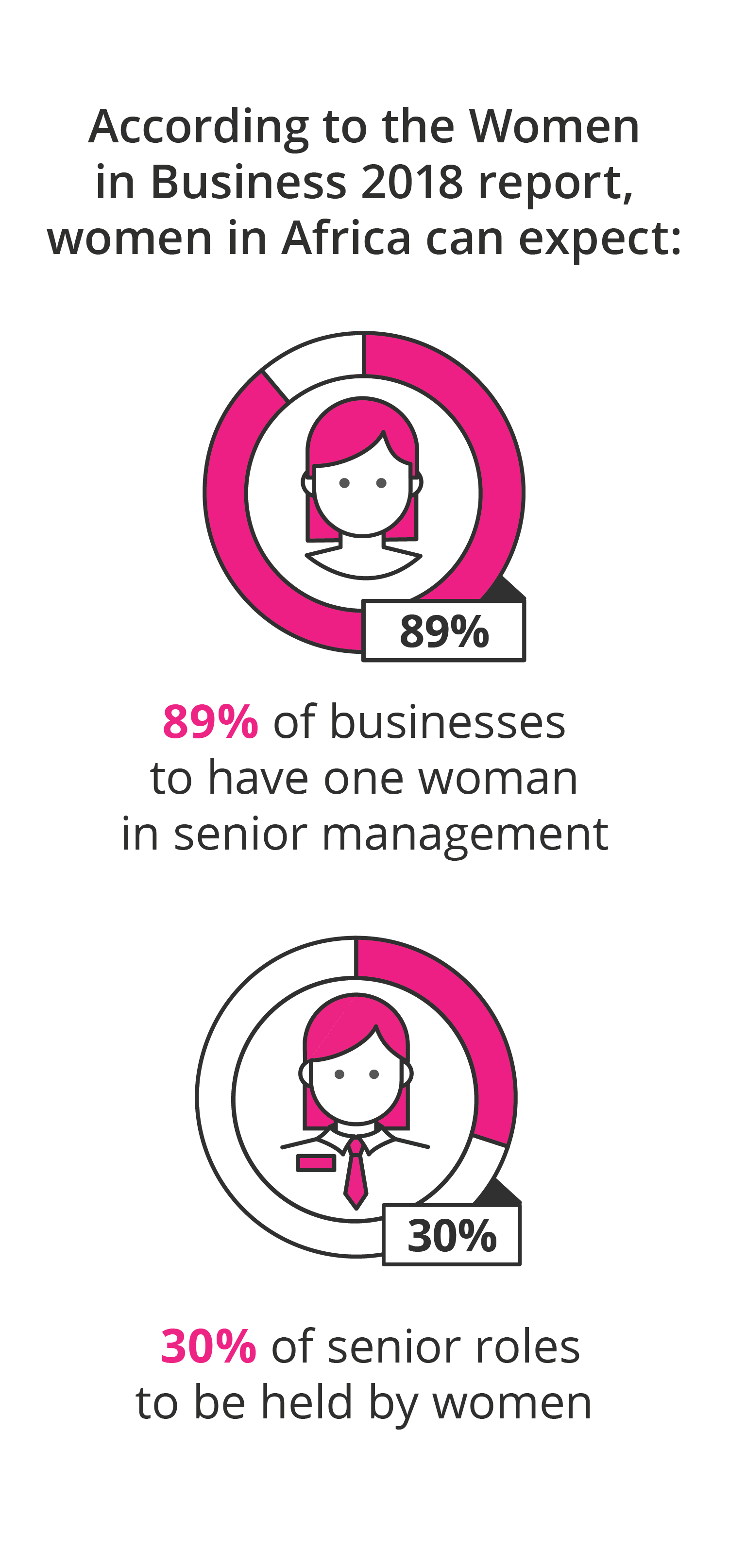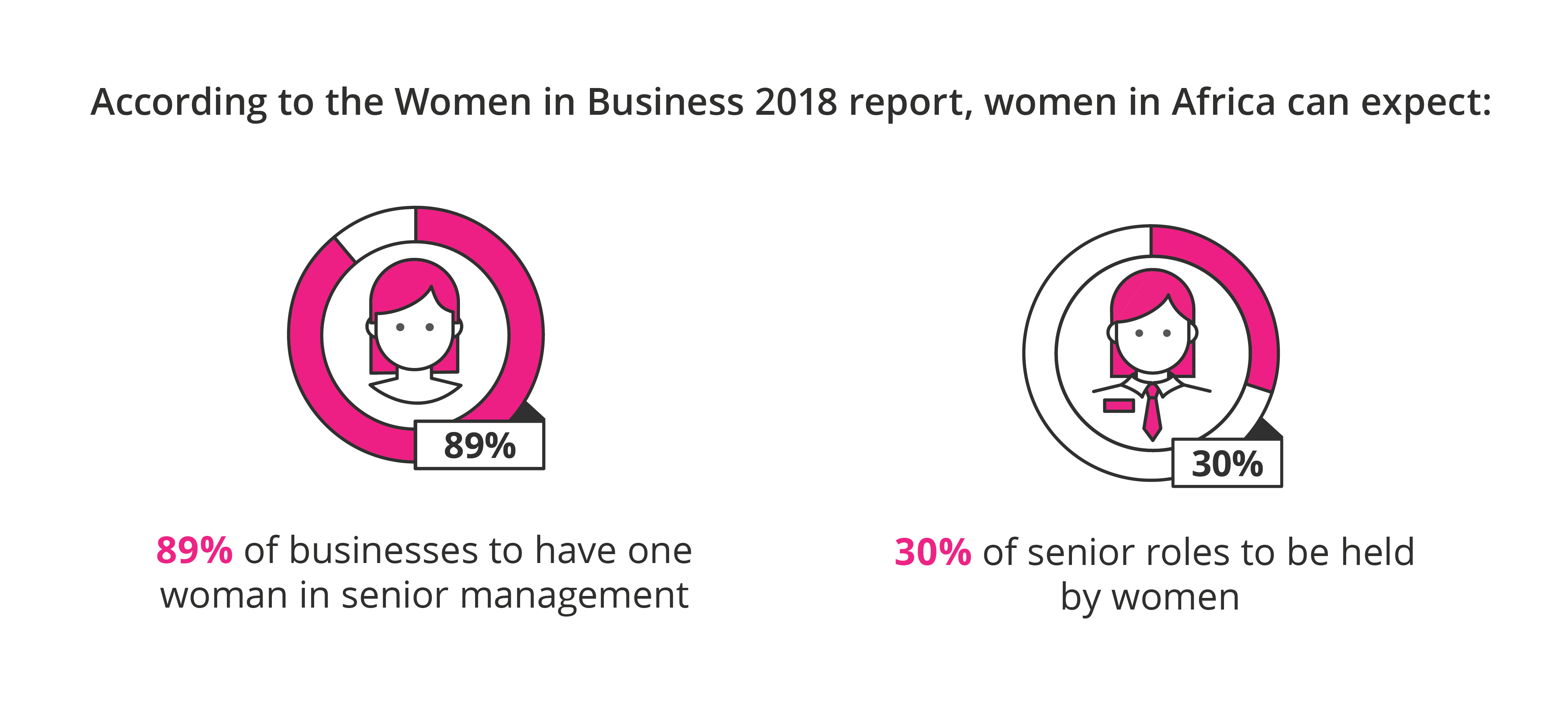 It might shock you to realise that comparatively, Africa is the most gender diverse region as found by Grant Thornton's report.12 The benefits of a more inclusive workplace are obvious: different perspectives and strengths in both men and women in senior leadership roles, will enable an organisation to grow and achieve long-lasting success.
South Africa hit a new high of 80% of businesses with at least one woman in senior management and the highest proportion of senior roles held by women in a decade at 29%.8
Curating leadership by opening opportunities for networking
Our guest speakers for this course have led by example, in creating spaces where women can succeed in business. Tackling the lack of opportunities for career success, limited growth opportunities and gender bias are a few of the obstacles that they help women overcome.
Here are a few impressive short, biographies from:
Madelein Mkunu
Colleen Larson
Jake van den Berg
Madelein Mkunu
Mkunu holds a prominent role as the President of Leading Women of Africa, focussing on empowering women economically.13 Based in Cape Town, South Africa, this non-profit company aims to advance leadership for women entrepreneurs. According to Leading Women in Africa's website, women face the added challenges of overcoming: "poverty, unemployment and inequality."14 Linking gender empowerment as a socio-economic issue.
She feels that self-confidence is a major factor that holds women back in their professional lives and mentorship is also an important theme. She quit her job as an accountant to start Leading Women in Africa in 2008 and has no regrets, finding her current work to be more fulfilling.
In her daily life, Mkunu switches between being a professional, a teacher to her children, and a wife. The dynamic of being a professional with a family is not often mentioned when it comes to a man, so it is interesting how you may fall into the trap of unconscious gender bias with the way you view working women. To her, however, this is an important connection to how she views herself.15
Colleen Larson
Larson is the founder of Business Engage as well as the Gender Mainstreaming Awards. The aim of both private sector organisations is to focus on improving gender diversity in businesses (no matter the size or scale), by creating best practices for gender mainstreaming, and making it a central topic for conversations on women empowerment. These companies offer professional development in: "thought leadership, research, international collaboration, networking, mentorship and training."16
The basis of Larson's career is on progressing meaningful empowerment for women and creating the appropriate vehicles to advance gender equality worldwide. The Gender Mainstreaming Awards organisation is closely connected to The 30% Club, which upholds the belief that women in leadership promote effective businesses. One of their goals is to create sustainable change by meeting the target of having 30% of women on boards "including South Africa by 2020."17
Her impressive resume includes many accolades: she is the President of the 30% Club Southern Africa, she also is credited by the International Labour Organisation (ILO) as an expert in women entrepreneurship development, an achievement only granted to 11 ILO members. As well as being a founding member of New Faces New Voices, a group established to uplift women in the financial services industry.18
The 30% Club, which upholds the belief that women in leadership promote effective businesses. One of their goals is to create sustainable change by meeting the target of having 30% of women on boards "including South Africa by 2020".
Jake van den Berg
He has dedicated most of his life's passion into executive coaching, specifically for empowering women executives. With over 20 years of experience in retail marketing and having held executive management positions in this field, van den Berg has a wealth of knowledge to assist women with empowering themselves and their careers.19
He does this through his own company, called Thrive Change Management, and collaborates with Inspiring Women, an online publication that offers advice to women in a professional and personal capacity. Resonating with the idea of women in leadership, van den Berg also has a select group of high-achieving women that he coaches, known as his "Superwomen Group."20
Focus on gender diversity in the workplace
It's important for women to realise that in Africa, there are organisations and people that are trying to achieve gender equality in the workplace. Empowering other women can be a career in itself and it's important not only to raise awareness of the problems that women face in the workplace, but also to provide practical solutions.
This USB Women in Leadership course will provide women with the skills to uplift their leadership potential, by arming them with the right strategies to overcome inherent challenges in the workplace.
---
Transform your leadership potential
---