How Blockchain will Radically Improve the Supply Chain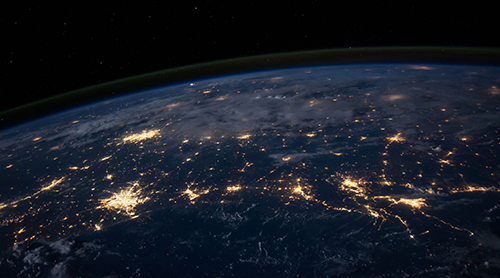 Since the rapid advancement of manufacturing into the globalised arena, supply chains are heavy with complexities. Innovation and supply chains seem to go hand-in-hand, and the latest disruption is waiting in the wings. This should be expected, as a century of history1 has shown us that supply chains are regularly disrupted by innovation. For instance, the introduction of the PC in the 1980s that led to dramatic shifts in supply chain management. For the first time, organisations of all sizes did not have to rely exclusively on mainframes and minicomputers to manage their operations and analyse market data. Once businesses were able to use low-cost PCs to run enterprise resource planning, transportation management systems, total quality management , and other programs, their operations became more efficient and effective, resulting in significant benefits to both customers and the organisations that served them.
In today's world, companies need to be agile, flexible and responsive as well as drive continuous innovation throughout their businesses and supply chains, to differentiate themselves by remaining competitive and relevant.
How do you retain and improve efficiency and transparency, in an ever-evolving system with so many moving parts that can quickly cause processes to become unclear?
In today's world, companies need to be agile, flexible and responsive as well as drive continuous innovation throughout their businesses and supply chains, to differentiate themselves by remaining competitive and relevant.
Blockchain – The missing link in effective supply chain management
Increasingly, businesses are looking to blockchain technology as a solution for the deepening complexities in globalised trade, reports DHL and Accenture.2 Major companies, like Maersk and IBM, are developing platforms to harness the end-to-end visibility and transparency blockchain technology provides.3 This could mean saving billions through the elimination of electronic data interchange (EDI) and paper-based systems, reducing inefficiencies and more.
Some supply chain executives feel that applying blockchain technology in the real-world is a bit far-fetched, and as a result, may realise too late that investment into blockchain technology is necessary to successfully navigate this change in standard operating procedure.
What is blockchain?
The global economy is built on a foundation of "exchange" – exchange of funds, information, and resources.4
Blockchain is a distributed database that holds records of digital data or "exchanges" in a way that makes them tamper-resistant.5 While people may access, view, or add to the data, they can't change or delete it. The original information stays put, leaving a permanent and public information trail, or chain of transactions.6
Blockchain is simply a digital ledger system. It can be used to track any transaction, making it possible to share documents and personal information as well as cryptocurrencies. Since the ledger is fully distributed across the network, it's very difficult to corrupt. To make a change in the ledger, you would have to log the change on every node across the entire network simultaneously. Otherwise, the network recognises one record doesn't match the rest and it flags the transaction as corrupt.7
What makes this system revolutionary are its fully distributed ownership rights. The information in the blockchain ledger is not shared to a network from one single access point, but hosted locally on each individual device, making the system harder to tamper with.8
How does blockchain work?
When a transaction is requested on the system, it's broadcast to a Peer-to-Peer (P2P) network made out of a number of interconnected computers, called nodes.9 Each of these nodes checks and validates the transaction for consistency across the network. Once validated, the transaction is grouped with other transactions to create a block of data for the ledger.
Every ten minutes, these blocks are grouped, logged, and linked in a chain with other blocks – a blockchain. Once logged, this chain is unalterable. Because the ledger is fully distributed across the network, it's virtually incorruptible. To make a change in the ledger, you would have to log the change on every node across the entire network simultaneously. Otherwise, the network recognises one record doesn't match the rest and it flags the transaction as corrupt.10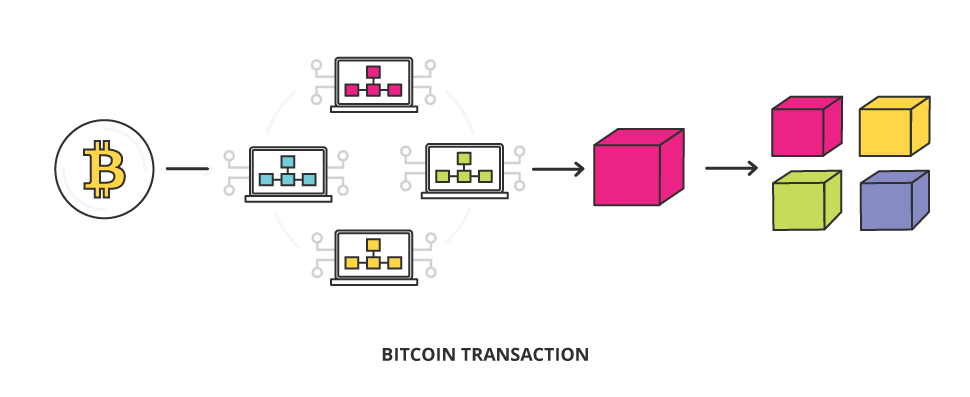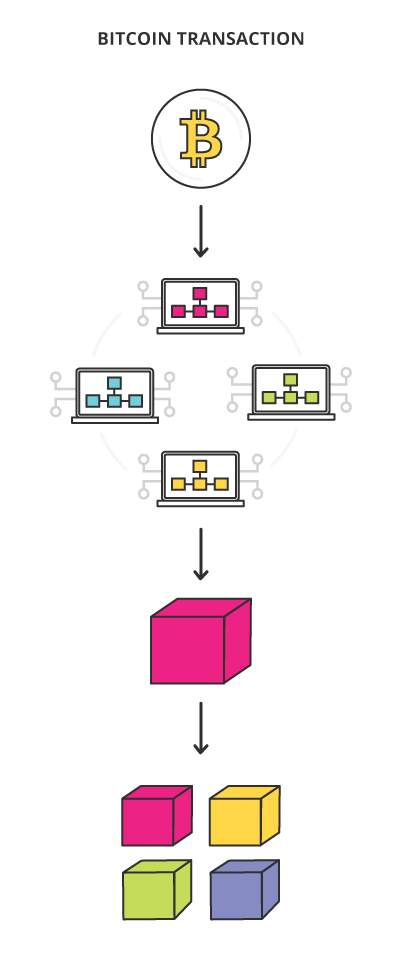 Think of it as a Google document, where many people can view and edit the same document simultaneously, as opposed to a Word document that is locked and owned by one person. Every node on the network can access and make changes to the system simultaneously.
Blockchain's challenges
Information still needs legal infrastructure – Blockchain technology is mainly used to record information. A record on a digital ledger isn't automatically legitimate.11 One example is blockchain being used to organise land titles for residents of Brazil's chaotic favelas. A nice idea says Bas Ceulemans, an Associate at M3 Consultancy, except, "without any legal infrastructure to back it up, a piece of information is just that – and it will not put a halt to wealthy project developers' bulldozers.12
What is the supply chain?
Practically every product that reaches an end user represents the cumulative effort of many organisations. These organisations are referred to collectively as the supply chain.
Organisations within a supply chain are "linked" together through physical and information flows.
Physical flows – This is where suppliers physically hande goods and materials between themselves.
Information flows – This is the coordination of information between suppliers to manage day-to-day transactions up and down the supply chain.13
The management of the flow of goods, services, and information involving the storage and movement of raw materials, products, and finished goods from one point to another are called Supply Chain Management (SCM). A supply chain within the SCM is a network of individual entities, organisations, businesses, resources, and technologies that come together in the manufacturing of a product or service.14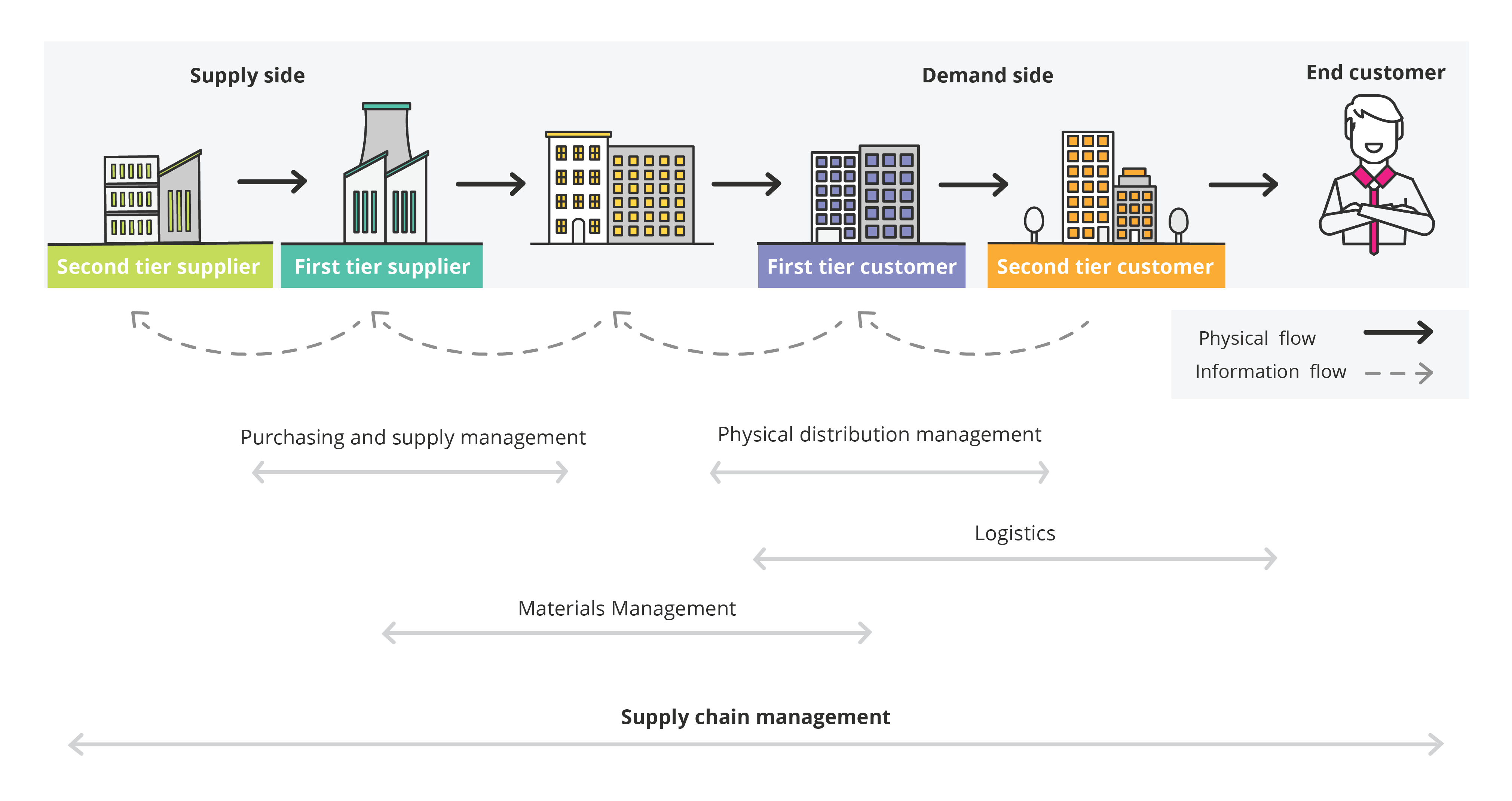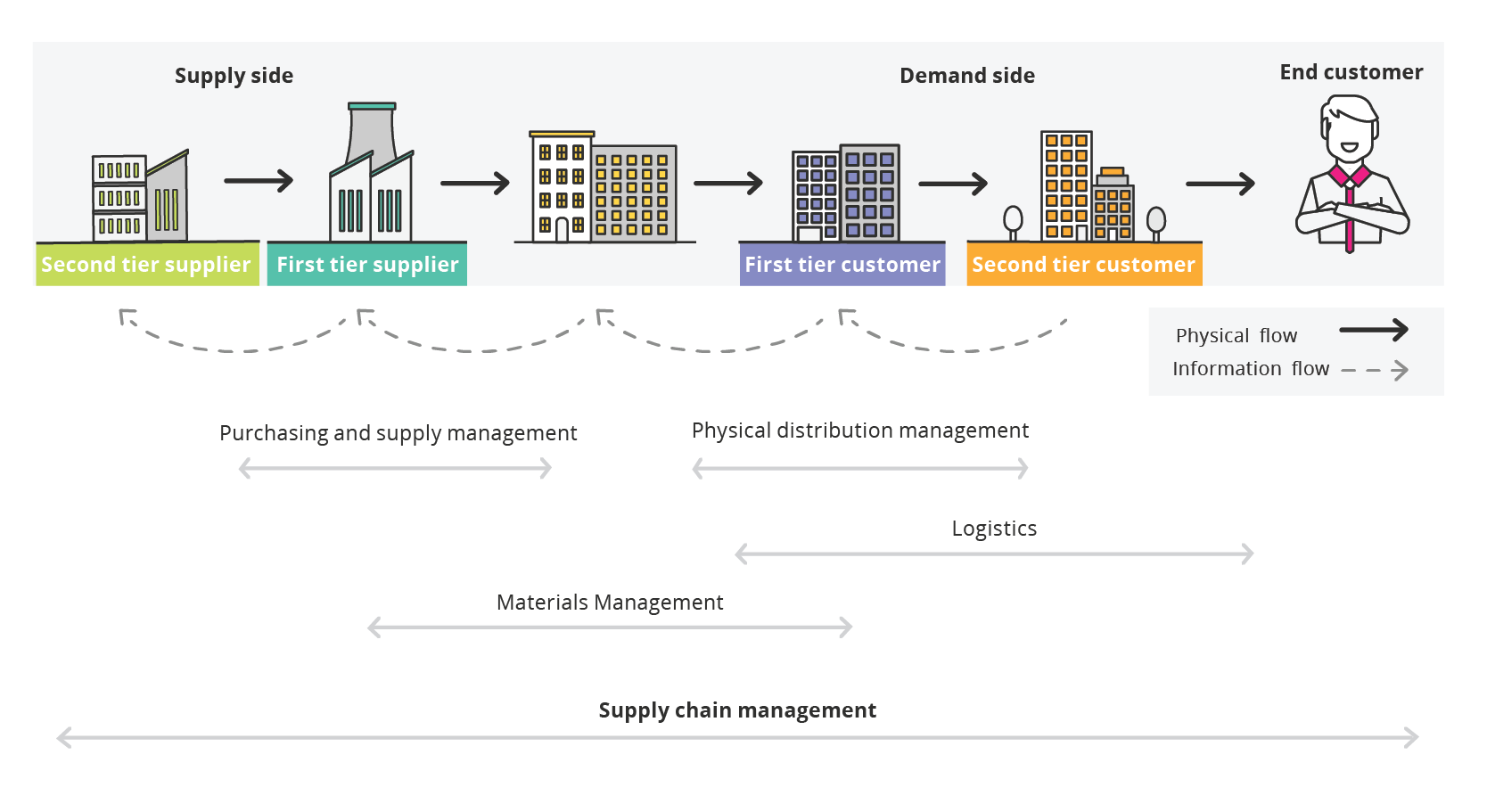 Supply chain challenges
When it comes to SCM, lack of transparency is one of the largest challenges experienced by organisations and customers alike. It's incredibly difficult for customers or buyers to truly know the value of products due to this lack of transparency. Lack of traceability and transparency can create blind spots which can expose companies to unnecessary risk. It can weaken consumers' trust in brands, which can translate into lower sales and profits. It can even give rise to certain legal issues that can stall new product launches. The lack of traceability in the food supply chain is typically caused by companies using outdated systems or traditional paper tracking and manual inspections. These introduce errors and delays into sharing information.15
Inefficiency is another overarching challenge, as vendors and suppliers try in vain to connect the dots on who needs what, when and how. A supply chain analysis of over 100 shipments from a wide spectrum of UK industries showed that UK businesses that trade internationally waste over three hours on average per shipment. Findings showed that employees spend time particularly on phone calls and emails to request and sort through data to and from their trade partners, the majority of which already exists on partner systems. The result is the equivalent of 50,000 employees' annual working hours, tied up in procurement, managing suppliers and freight-related admin, or over 100 million hours of time wasted per year.16
How does blockchain provide solutions to supply chain?
If blockchain technology allows us to track all types of transactions more securely and transparently, the potential impact this could have on the supply chain is immense.
The following solutions below are pivotal to how blockchain could improve the supply chain:17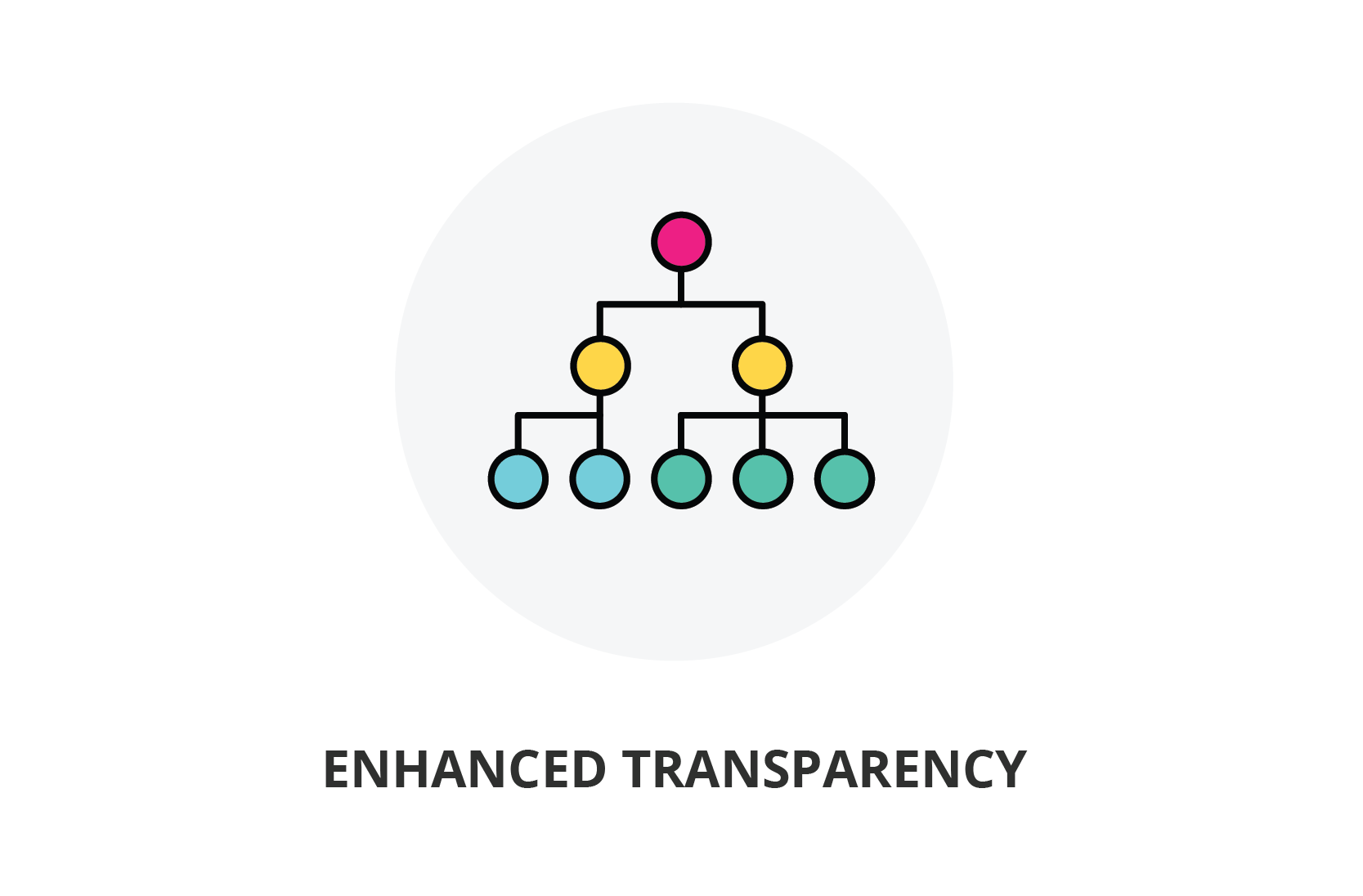 Every time a product changes hands, the transaction could be documented, creating a permanent history of a product, from manufacture to sale. The history of a product right from its origination to where it is in the present time can be traced through blockchain. Manufacturers can also reduce recalls by sharing logs with original equipment manufacturers and regulators.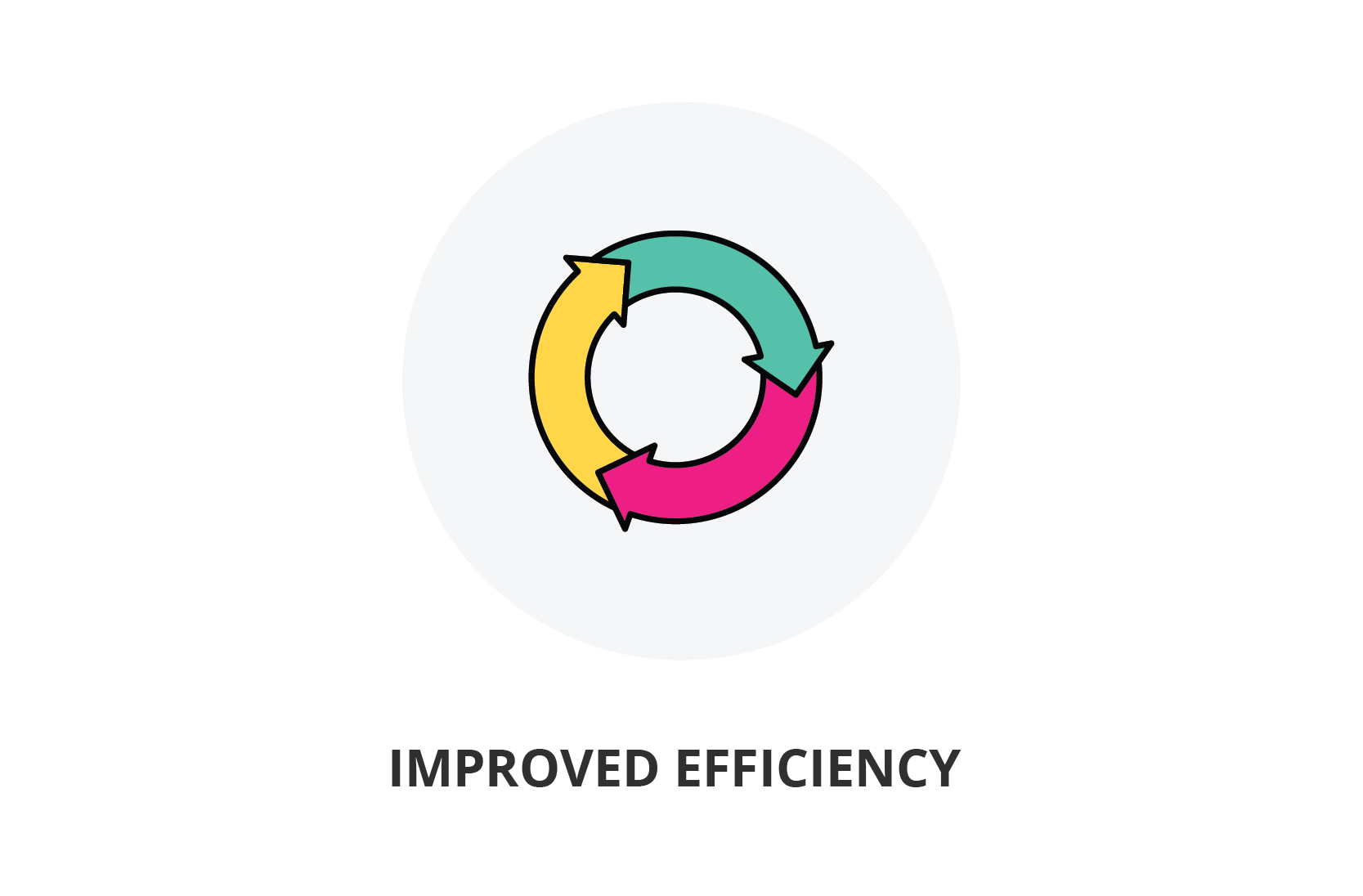 The concept of several parties collaborating on one shared platform could dramatically reduce time delays, added costs, and human error that plague transactions today. The elimination of the middlemen in the supply chain reduces the risks of fraud and product duplication and saves money too. Payments can be processed by customers and suppliers within the supply chain by using cryptocurrencies rather than relying on Electronic Data Interchange (EDI). Moreover, efficiency will be improved and the risk of losing products will be reduced with accurate recordkeeping.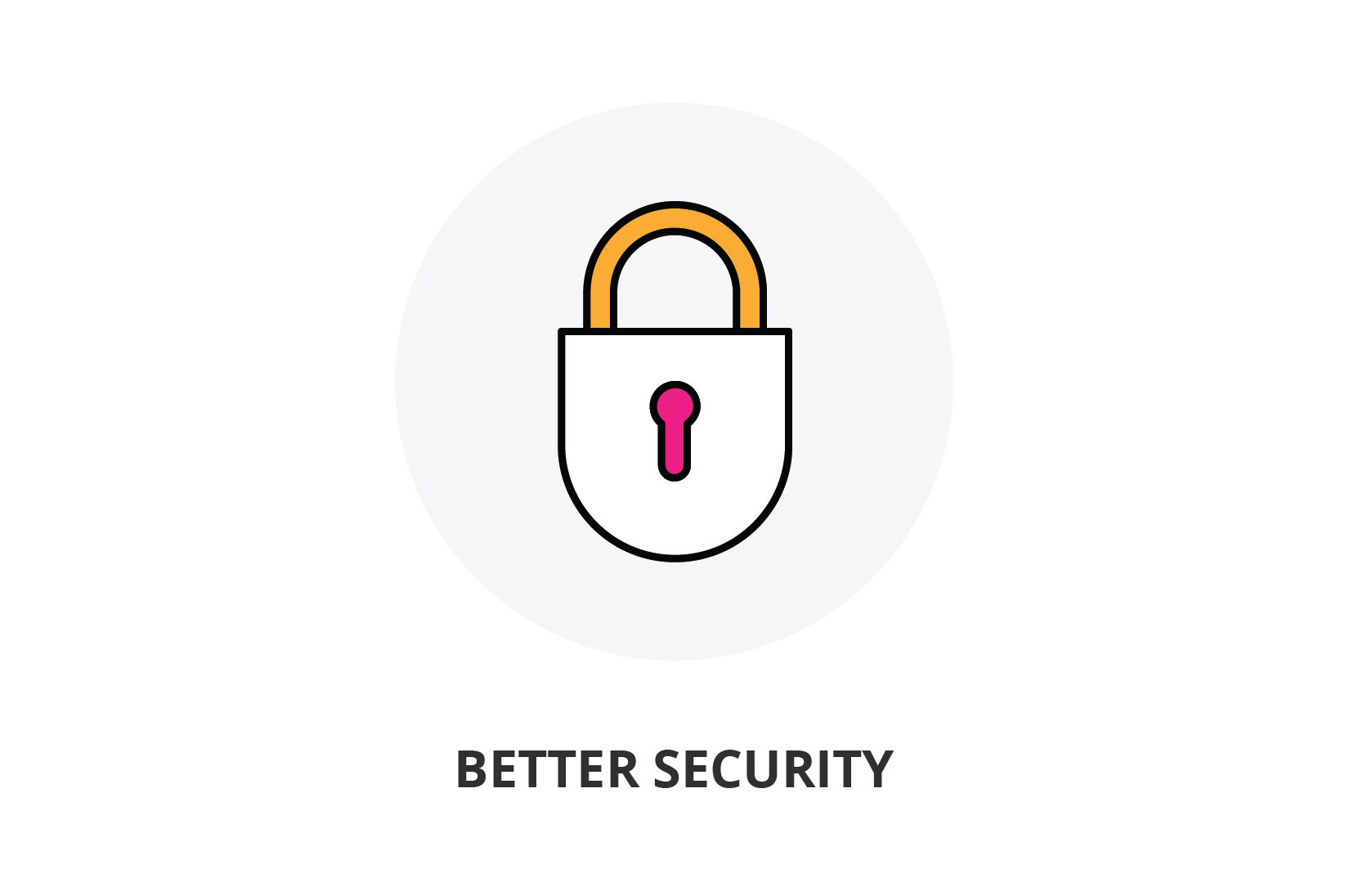 A shared ledger with codified rules could potentially eliminate the audits required by internal systems and processes. Blockchain technology also contains mechanisms to ensure that, when data is added to the blockchain, parties on the blockchain evaluate and agree on the data being added, giving better guarantees to all parties as a whole.
The perfect union of efficiency and transparency: blockchain and the supply chain
The very things that are necessary for reliability and integrity in supply chains are provided by blockchain – efficiency and transparency:
Efficiency – Applied on a global scale, blockchain in the supply chain will make the $18 trillion global trade finance market more efficient,18 with third parties, paper documents and time-consuming checks instantly removed from the supply chain equation, reducing conflict and improving collaboration. Integrated payment solutions reduce the time between ordering and payment processing, ensuring the proper, timely movement of products. Payment processing also has major ramifications for avoiding violations of international and local trade agreements, preventing illicit payments from countries and entities that are sanctioned from doing business with other parts of the world. An example of this is that of RFID tags, frequently used in supply chains to store product-related information. Bas Ceulemans, a blockchain consultant, says it is wise to link the information in the RFID tags – such as delivery dates for pallets – to a blockchain and use it for smart logistics contracts.19 Logistics partners can then search for these tags and bid for a delivery contract. As a result, the smart contract tracks the shipment status and triggers the payment upon successful completion of the final delivery.20
Transparency – Use of blockchain in the supply chain may well be the end-all solution to visibility and transparency. Through blockchain technology, consumers can verify the product they purchased, and vendors and suppliers can take the same action. This increases efficiency and reliability within the supply chain.21
Recording all activities throughout the supply chain, including the quantity and transfer of assets, regardless of the mode of transit, will grow more important as new technologies emerge. Records on the blockchain cannot be erased which is important for a transparent supply chain. The ability to provide more information about a product's manufacturer, origin, transfer, and use can establish trust and confidence in a low-trust supply chain.
Real-life examples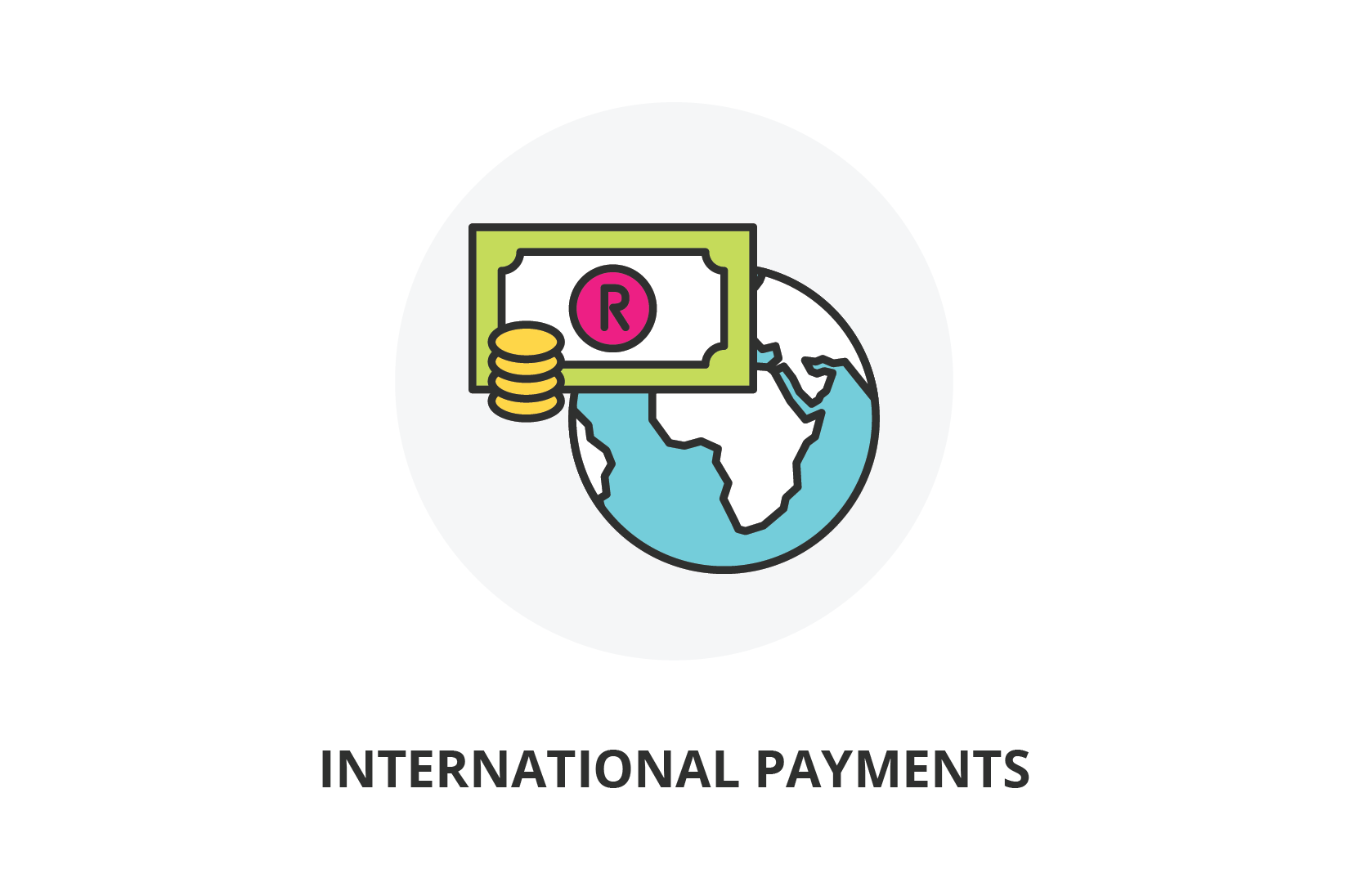 An international supply chain that can utilise blockchain technology to transfer funds anywhere in the world without the use of a traditional bank. That's how Australian vehicle manufacturer Tomcar pays its suppliers – through Bitcoin.22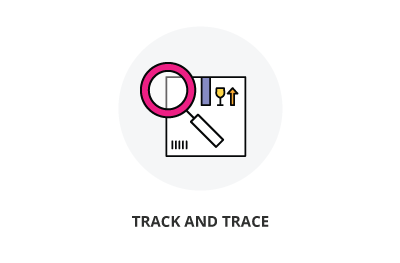 In the food industry,23 having solid records to trace each product to its source is non-negotiable. So, Walmart uses blockchain to keep track of the pork it sources from China and the blockchain records where each piece of meat came from, was processed and stored and its sell-by date. Unilever, Nestle, Tyson and Dole also use blockchain for similar purposes.24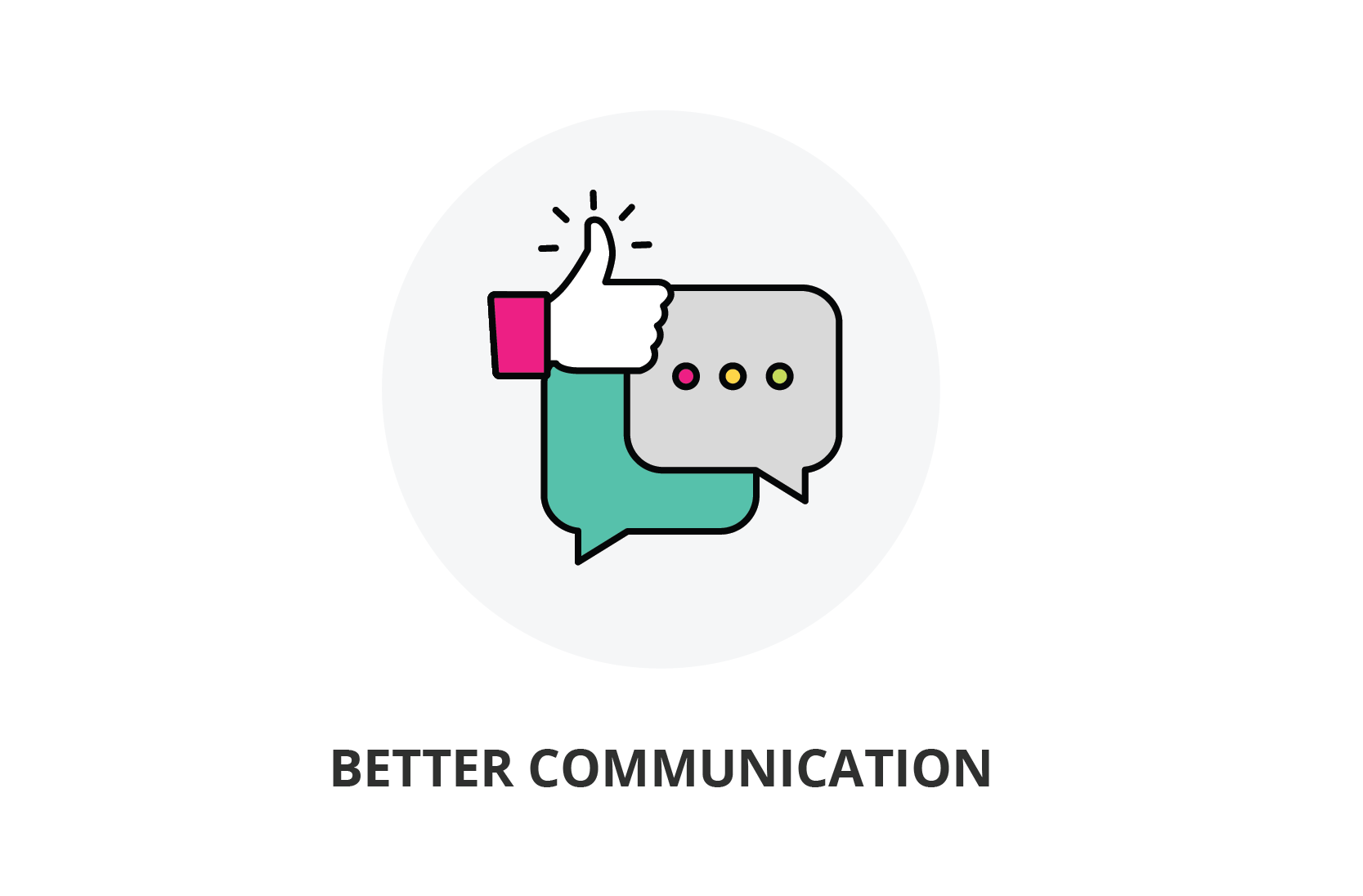 BHP Billiton, the world's largest mining firm, announced it will use blockchain to record movements of wellbore rock and fluid samples and better secure the real-time data that is generated during delivery.25 Not only will it increase efficiency internally, but it allows the company to have more effective communication with its partners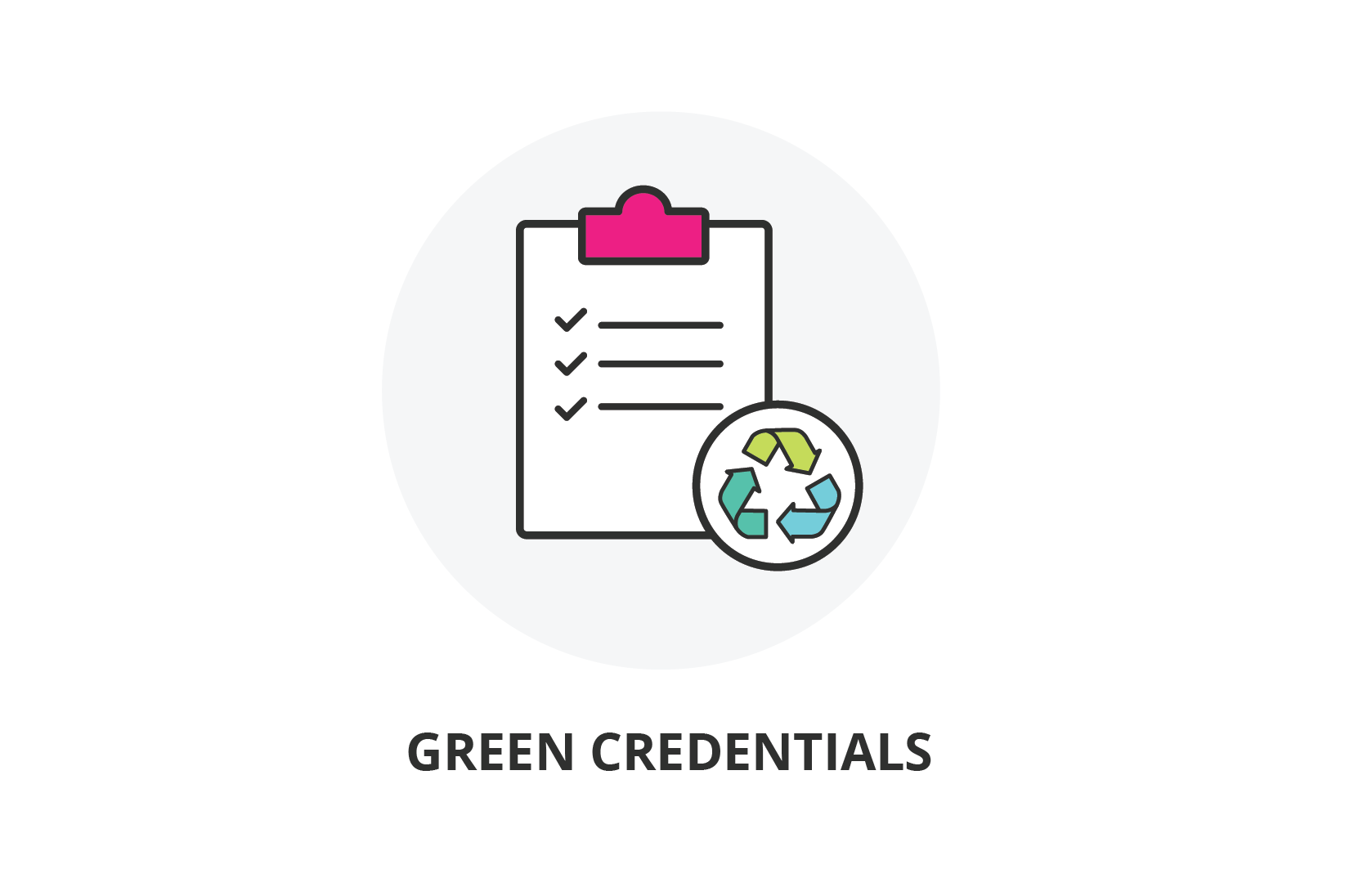 Companies that wish to assure customers that they share the same values of environmental stewardship and sustainable manufacturing, use blockchain. This is what project Provenance hopes to provide, with its blockchain record of transparency. Opaque supply chains are devastating environments and compromising the wellbeing of people, animals and communities. Provenance is a platform that empowers brands to take steps toward greater transparency by tracing the origins and histories of products using blockchain.26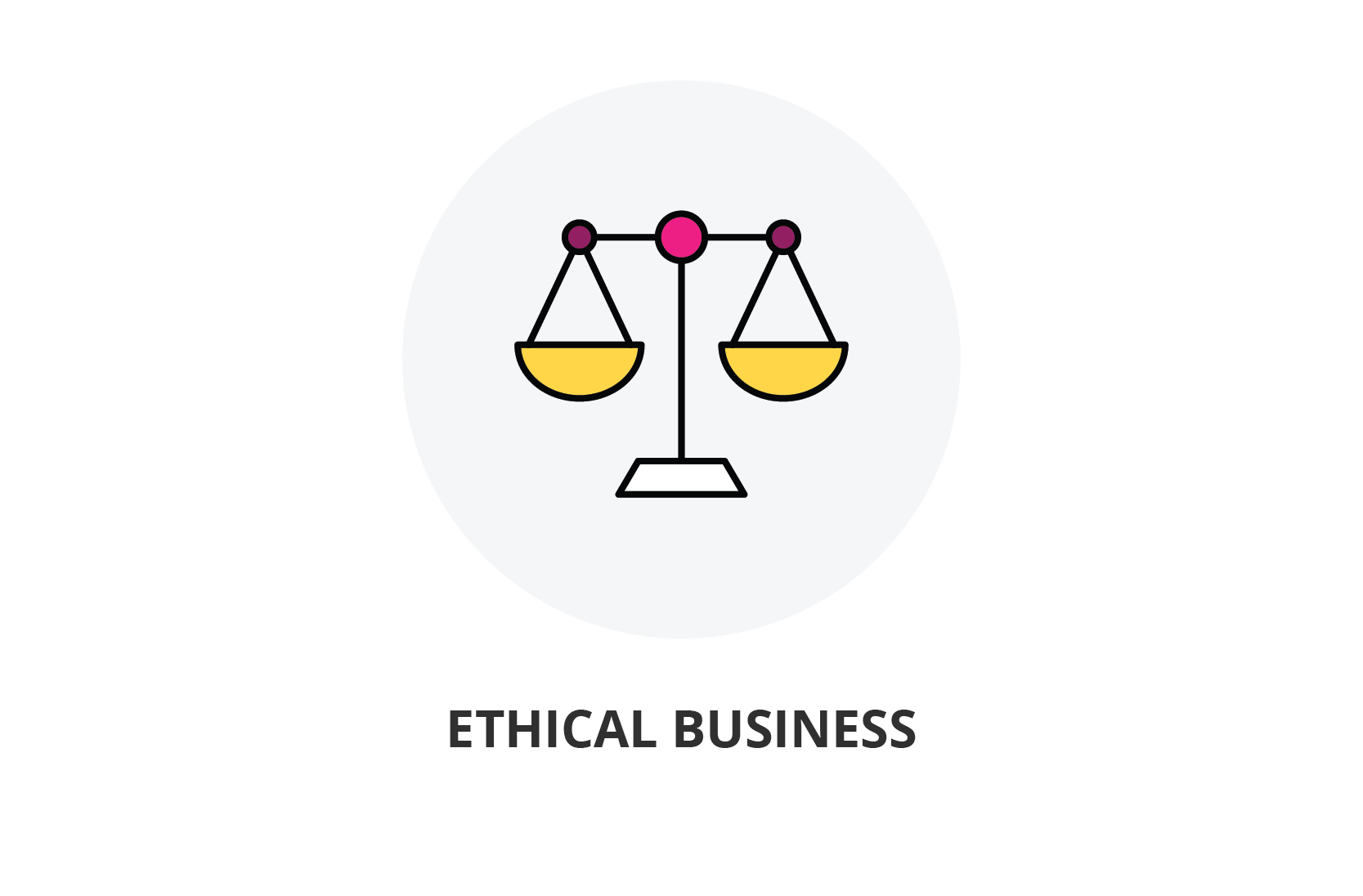 Diamond giant De Beers uses blockchain technology to track stones from where they are mined, right up to the point of when they are sold to consumers.27 This ensures the company avoids "conflict" or "blood diamonds" and reassures their customers that they are buying the real deal.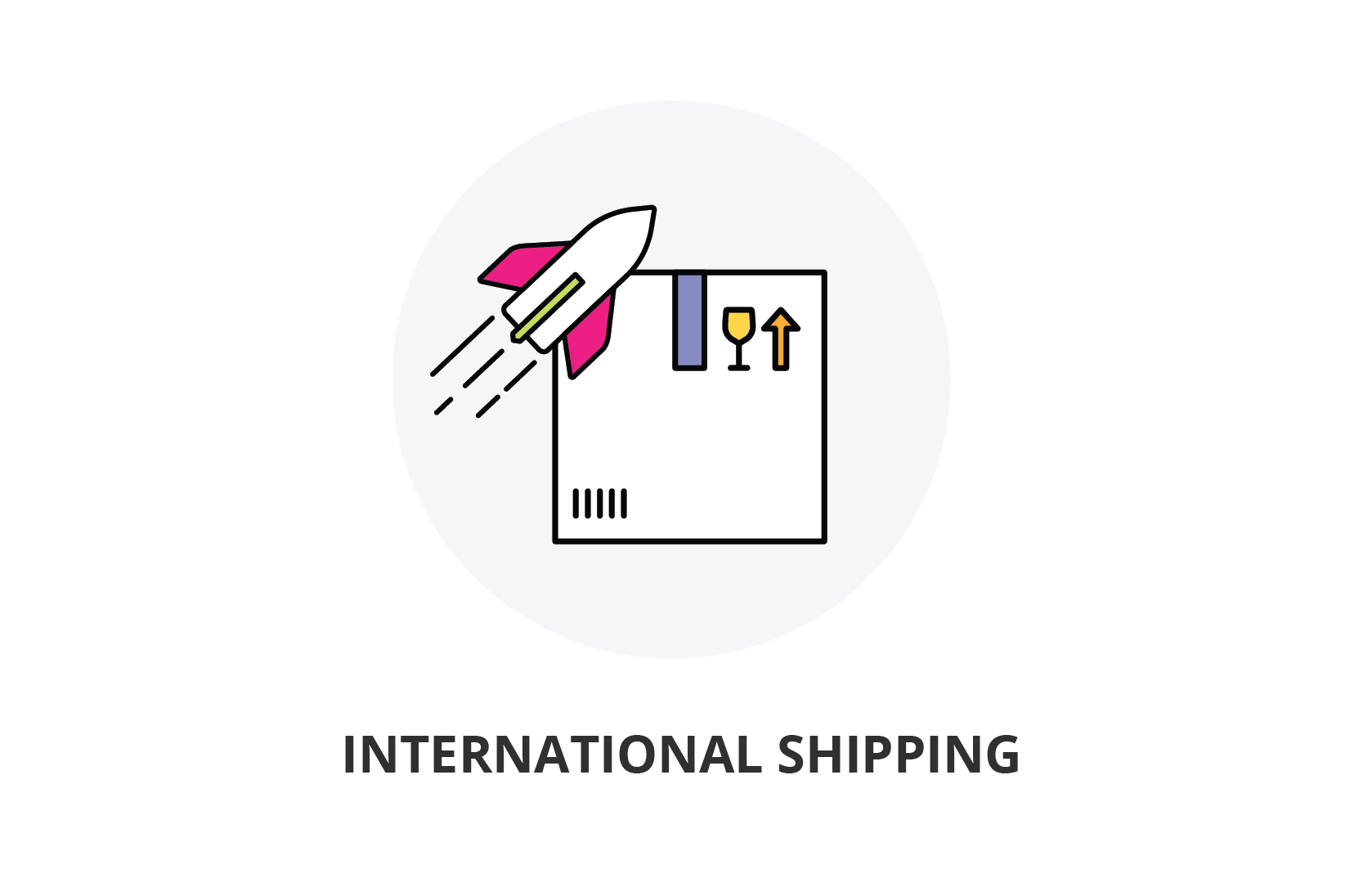 Leading global consultancy, Accenture developed a blockchain solution for international shipping that successfully eliminates the need for printed shipping documents. No longer exchanging documents physically or digitally but instead, sharing the relevant data and distributing it using blockchain technology, could save the freight and logistics industry hundreds of millions of dollars annually.28
The ability to provide more information about a product's manufacturer, origin, transfer, and use can establish trust and confidence in a low-trust supply chain.
Application of blockchain holds promises to increase visibility, renew viability, reduce inconsistency, increase payment processing accuracy, and eliminate compliance problems. Even though the technology is still new, its potential cannot be ignored. From conducting audits to tracking inventory and assets, blockchain technology will enable greater supply chain efficiency than ever before. Blockchain in the supply chain can and will be an invaluable asset in the future of logistics and successful supply chain management.