The Future of AI: 4 Industries that will be Most Affected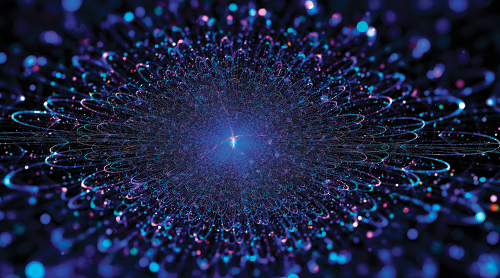 As one of the biggest advancements in technology in recent years, artificial intelligence (AI) is set to increasingly disrupt the way industries work now and in the future. While we're still very much in the rudimentary stages of AI technology, billions of dollars are currently being spent on research and development, helping to accelerate its growth. With these focused efforts, the International Data Corporation (IDC) predicts AI spending will increase by more than 50% year-over-year and reach $57.6 billion in investments by 2021.1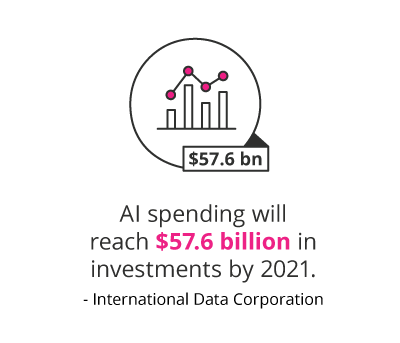 With new applications and possibilities found on what seems to be almost a daily basis, artificial intelligence's future impact promises to be nothing short of transformative for the world of business. Some of the largest industries that are likely to be affected by AI in the future include:
Transport
Transportation is one of the main industries currently being affected by AI. We're already seeing the emergence of self-driving cars thanks to companies like Tesla and Google, and though the vehicles still need a driver at the wheel for safety's sake as hardware becomes more sophisticated, completely autonomous cars will likely be adopted.2 By 2020, it's expected that 10 million self-driving cars will be on the road globally, with more than 250 million smart cars – connected to high-tech networks – sharing the road with them.3
Automated fleets
According to an Artificial Intelligence report by Stanford University, improvements in safer hardware are predicted to spur innovation over the next decade. By 2030 the use of AI in a typical city in the USA won't be limited to cars, but is likely to be applied to trucks, trains, buses, and aeroplanes as well.4 These developments will cause transportation companies to reconsider the future of their fleets, and think about when humans should be in the driver's seat versus using AI for safety and cost savings.
These disruptions are already being embraced by innovators. Swedish start-up Einride recently created a prototype of a self-driving truck that can be completely controlled by a remote operator or drive autonomously without human intervention. And in 2016, Uber's self-driving truck made its first delivery of 50,000 beers after travelling 120 miles on its own.5
These different kinds of vehicles could yield huge amounts of data that we could use to improve efficiencies in the future. From tracking traffic and optimising delivery routes, to processing payments and much more, there are a range of insights we can gain from this data.6
Autonomous cars and trucks, self-organising fleets, smart containers, and driverless taxis are just some examples of what to expect for the transportation industry.7
Transport services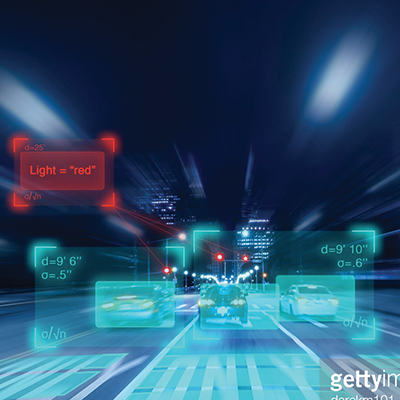 This innovation will influence how we engage with transport in a number of ways. In the future, the public interest will likely shift from owning a car to utilising car services on demand, taking away the need for car ownership. Future AI technology could enable users to quickly plan their trips using multiple means of transportation, and manage the entire experience via their smartphone. This flexibility of setting up trips, along with the lower cost (thanks to more efficient fleet management), will make the transportation-as-a-service approach, a popular choice for getting around.
With ride-sharing services, customers will be able to share an autonomous car across an optimised route . This could allow for much cheaper, safer, and potentially even more 'socially optimised' experiences,  with users in the car sharing similar interests – changing the way people commute.8
Healthcare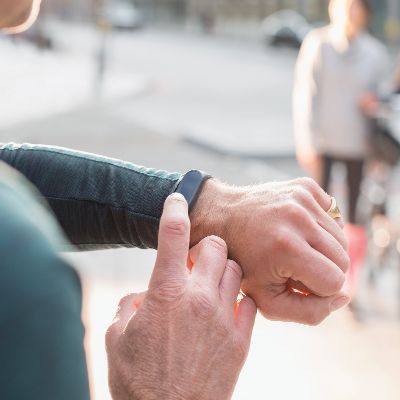 The author of The Future of Healthcare, Dr Emmanuel Fombu says, "Artificial intelligence is arguably the single biggest disruptor for the healthcare industry. It'll free up physicians' time by taking care of menial tasks, it'll aid in the discovery of new drugs and treatments and it'll help to provide personalised healthcare to every single patient in the system. The possibilities are mind-blowing."9
The implementation of AI could improve treatment and the quality of life for millions of people in the coming years. A McKinsey report released in 2018 found AI and robotics present huge opportunities for the healthcare industry. The report found big data strategies could save the US healthcare system alone up to $100 billion a year thanks to AI-assisted cost-cutting in trials, research and clinical practices.10
Automation of tasks
AI is becoming increasingly capable of automating many mundane and repetitive tasks that practitioners face. It could, for example, reduce the time needed to analyse a bacterial swab and recommend a suitable antibiotic prescription. This gives the physician more capacity to perform higher-level responsibilities such as patient education and clinical assessment.11
More healthcare providers are also leveraging the power of AI to automate decision-making and parts of their supply chains to make financial and administrative work more efficient. That said, many future applications of artificial intelligence will still have to work closely with doctors and technicians. "When it comes to healthcare, there's a lot machines can do to help the doctor. I don't see a future where we actually don't have doctors guiding, but a lot of the busy work doctors have to do is better done using artificial intelligence," says Zocdoc CTO, Serkan Kutan.12 Just three examples include: automation, wellness wearables, and improving procedures.
Wellness wearables
Leveraging insights from wellness wearables could also help with diagnosis in the near future of AI. A recent study revealed wearable devices like Apple Watch and FitBit are already able to gather sophisticated data to enable detection of health conditions such as hypertension and sleep apnoea.13 Machine learning (ML) will soon be able to sift the reams of this biometric data and maximise the insights.14
High-end devices are taking over from basic fitness trackers, which experts say is a sign that consumers want devices that can do more than just count steps. Better health capabilities could give people, particularly those with medical problems, a better reason to invest in these devices.15
According to Medical Director's CEO, Matt Bardsley, this technology will not only give people incentive to become more interested in their own health, but they can easily share this data with their GP in a far more accurate and structured way. In the future, a physician will be able to have access to the same wealth of data that the patient has on their own wellness devices, and more. As such, the doctor's visit will be more open and efficient, while the patient and practitioner relationship will become more personalised and transparent.16
Improved diagnostic procedures
Medical experts forecast that in the future, AI technology might replace the need for biological tissue samples and the invasive procedures used to acquire them. Instead, it could give physicians the same detailed information gathered from real tissue samples by offering them the ability to characterise the properties of tumours using image-based diagnostics alone.17 This would give them a better idea of the diagnoses without the risks inherent in tissue biopsies.
Marketing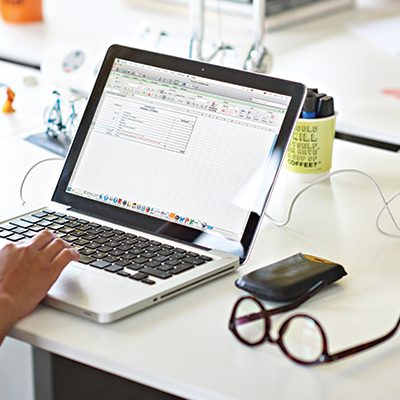 Digital marketing is already using a number of AI-powered tools to inform things like consumer behaviour predictions, ad placement, and improved content creation. Over the next ten years, it's likely that these tools will rely more and more heavily on artificial intelligence technologies as they continue to strive for personalisation. The next generation of marketing tools will use AI and machine learning to make communications more relevant than ever before through:
A tailored marketing process
More than ever before, AI will allow marketers to reach consumers based on their interests and demographics. AI in the future will make it easier to put customers into distinct groups that will allow for added segmentation to highly targeted niches. This way, marketers will be able to create more natural marketing content that will be different for each targeted segment of consumers, rather than creating one ad campaign that they hope will speak to whoever it reaches.
In the future, AI will also be better able to track what type of content consumers are most interested in, allowing a website to be curated for each person. This will increase conversions by offering customers an experience that is highly tailored to them and that they will get the most benefit from.18
Segmentation
AI technology could also help marketers separate their customers into distinct personas depending on their place in the sales funnel and understand exactly what motivates them.
"Imagine harnessing the power of AI to map the journey that each customer has taken to reach his or her present segment," says Pini Yakuel, founder and CEO of Optimove. "By analysing customers based on their movement among segments over time, we can achieve dynamic micro-segmentation, and predict future behavior in a very accurate fashion." This approach could take customer segmentation to the next level. Using micro-segmentation, brands can communicate personally with every customer, optimising their customer experience and growing loyalty.19
Improved customer interactions
A great way to deliver great, personalised customer service is through AI chatbots. These virtual assistants are only becoming more sophisticated and can help build stronger relationships with customers in a cheap, efficient and consistent manner.
Chatbots are also increasingly being used beyond light customer service, to engage customers during the sales process. In fact, by 2020, it's predicted that customers will manage 85% of their relationship with a company without ever interacting with a human.20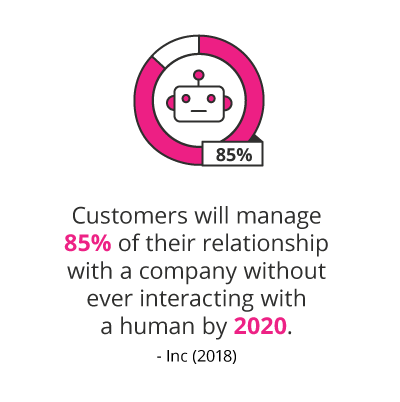 The chatbots can use AI to track and predict user behaviour, and with this information, they can implement personalised interactions to make each customer's journey unique to them. They can also quickly and effectively tackle issues as they come, and work 24/7 to deliver improved customer service whenever they're needed.21
Finance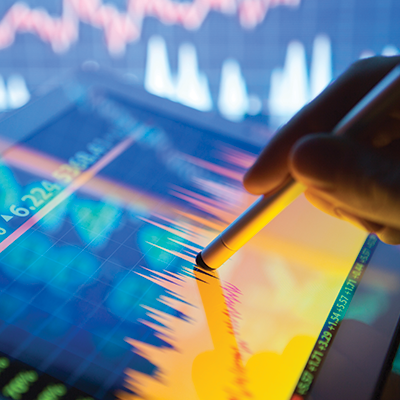 AI and ML algorithms offer a great deal of potential in the finance industry. These algorithms are self-learning and can be extremely valuable to both the customer and the financial organisation if fed the right data.
Financial advisory services
According to a recent PwC report, we can expect to encounter more robo-advisors in the future. "As the pressure increases on financial institutions to reduce their rates of commission on individual investments, machines may do what humans don't – work for a single down payment."22
Another emerging field is bionic advisory, which combines machine calculations and human insight to provide options that are much more efficient than what either provides alone. According to some experts in AI, this balance, and the ability to look at AI as an important component in decision-making, is the future of financial decision-making.23
Trading
Machines are great at predicting future behaviour because they can crunch a huge amount of data in a short time frame – making them extremely valuable to trading and investment. They can also observe patterns in past data streams and forecast how these patterns might repeat in the future. While anomalies such as the 2008 financial crisis do exist in data, a machine can be taught to study the data to find 'triggers' for these deviations, and plan for them as well.24
AI and machine learning can be applied to the finance industry to make data-based decisions about where to invest money and when to buy and sell stocks. According to James Paine, Founder of West Realty Advisors, it may even find its way into emerging new technologies such as digital currencies, and it can also automate much of the manual work that slows the financial industry down and makes employees less productive.25
So, what is the future of artificial intelligence? While we can't completely predict every way in which AI will impact business in the coming years, we know that it's influence will be both profound and disruptive. As the technology becomes more sophisticated, and its applications more vast, business leaders are becoming increasingly motivated to gain a solid understanding of what it will mean for them and the future of their industries. Learn about the implications and possibilities of AI implementation for yourself with one of our artificial intelligence online short courses.