How to Become a Chief Operations Officer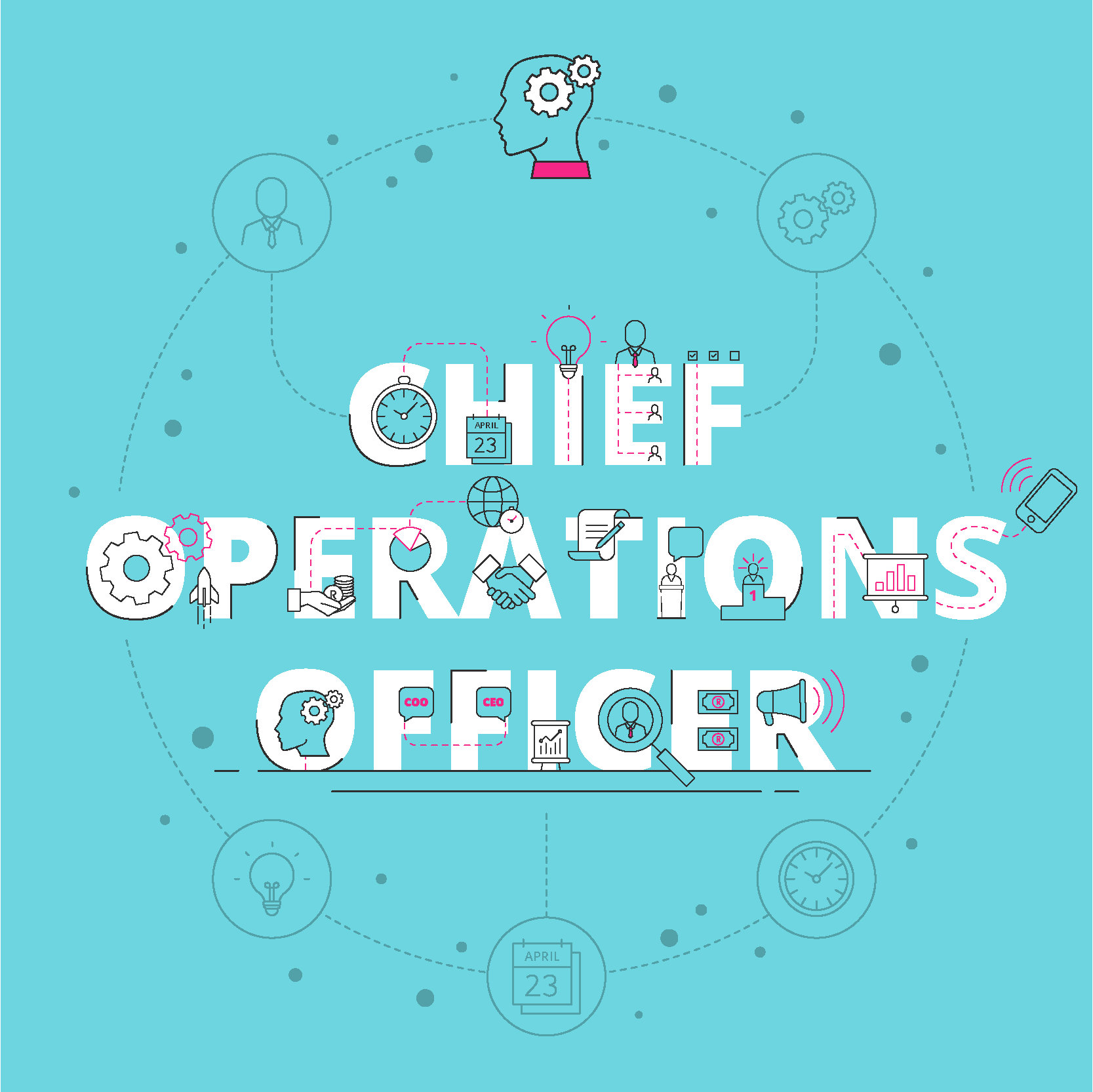 A chief operations officer (COO) works alongside and reports to the chief executive officer (CEO), and is one of the highest-ranking executives in a company. As such, they work tirelessly to ensure that all company operations fall in line with the plan established by the CEO.
There isn't a single, direct career path to becoming a COO, but there will be educational requirements and expertise expected of you.
Get educated: COO training and requirements
Consider a bachelor's degree
A bachelor's in business or a related field is recommended, and aspiring COOs should choose management-focused subjects. One of the best degree options is a Bachelor of Business Administration (BBA). This four-year degree is designed to provide students with a strong foundation in business and management principles and their applications in real-world work environments. Coursework typically covers accounting, macroeconomics, information systems, business mathematics, and microeconomics.
Go further with a master's degree
It's possible to become a COO with only a bachelor's degree, but many companies are impressed by those who hold a Master of Business Administration (MBA) degree. Coursework usually focuses on teamwork and managing coworkers, economics and statistical methods — key areas in a COO role.
Upgrade your skills
Thorough knowledge of your industry and the market you operate in, along with expertise in change management, operational controls, and of leadership will be to your advantage.1 These skills can be developed on MBA courses, but for those who are strapped for time, part-time online short courses are a practical way to update your skill set. For example, the LSE MBA Essentials online certificate course covers the core skills needed to navigate complex business situations over a number of weeks, instead of months.
If you want to fill the shoes of a COO, don't expect a one-size-fits-all job description.

CLICK TO TWEET
Explore COO key responsibilities
If you want to fill the shoes of a COO, don't expect a one-size-fits-all job description. Your immediate response is to work in line with the needs and goals of the CEO, always being willing to adapt to a fast-changing corporate and external environment, and have a mission of helping the business to innovate and grow.2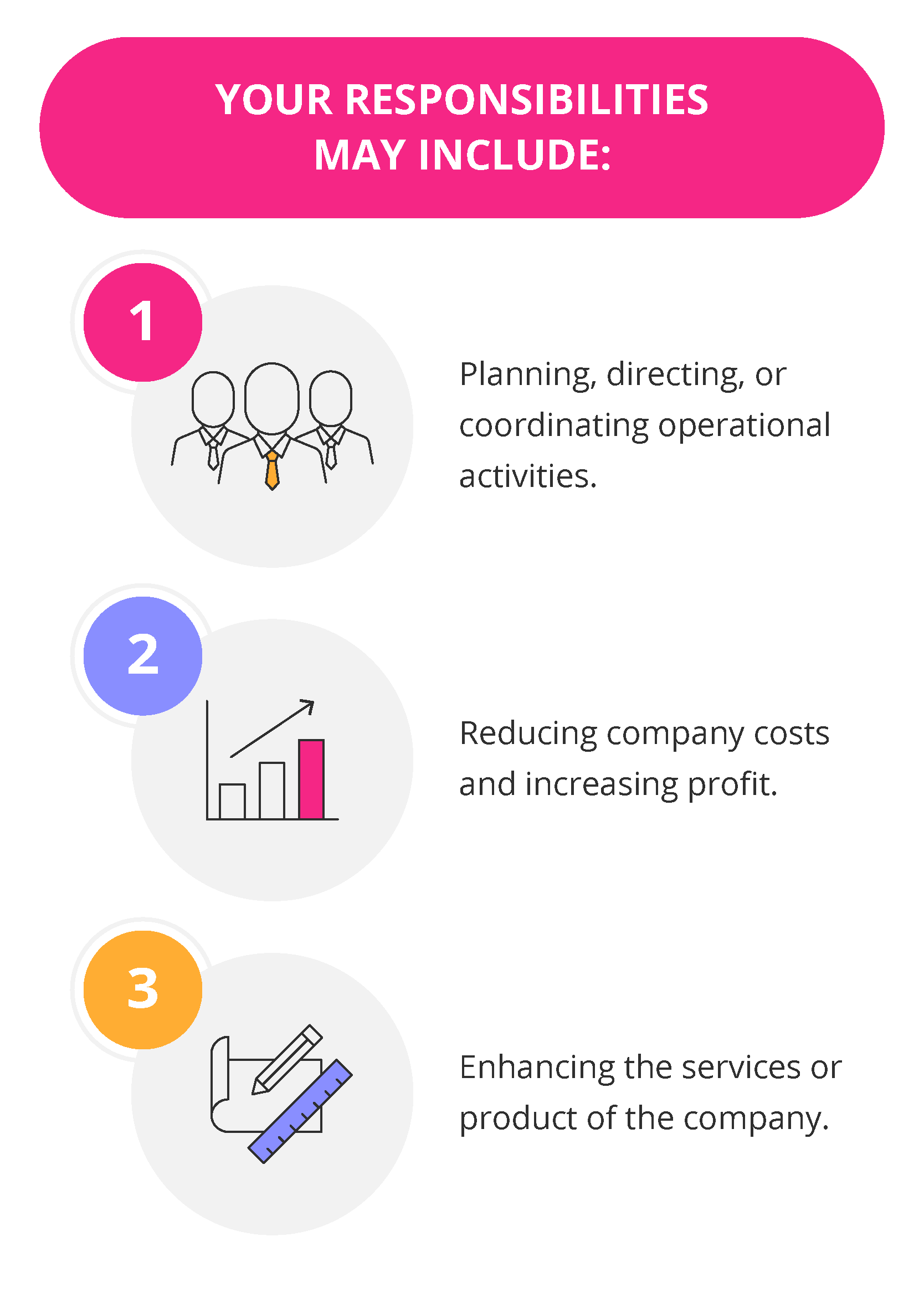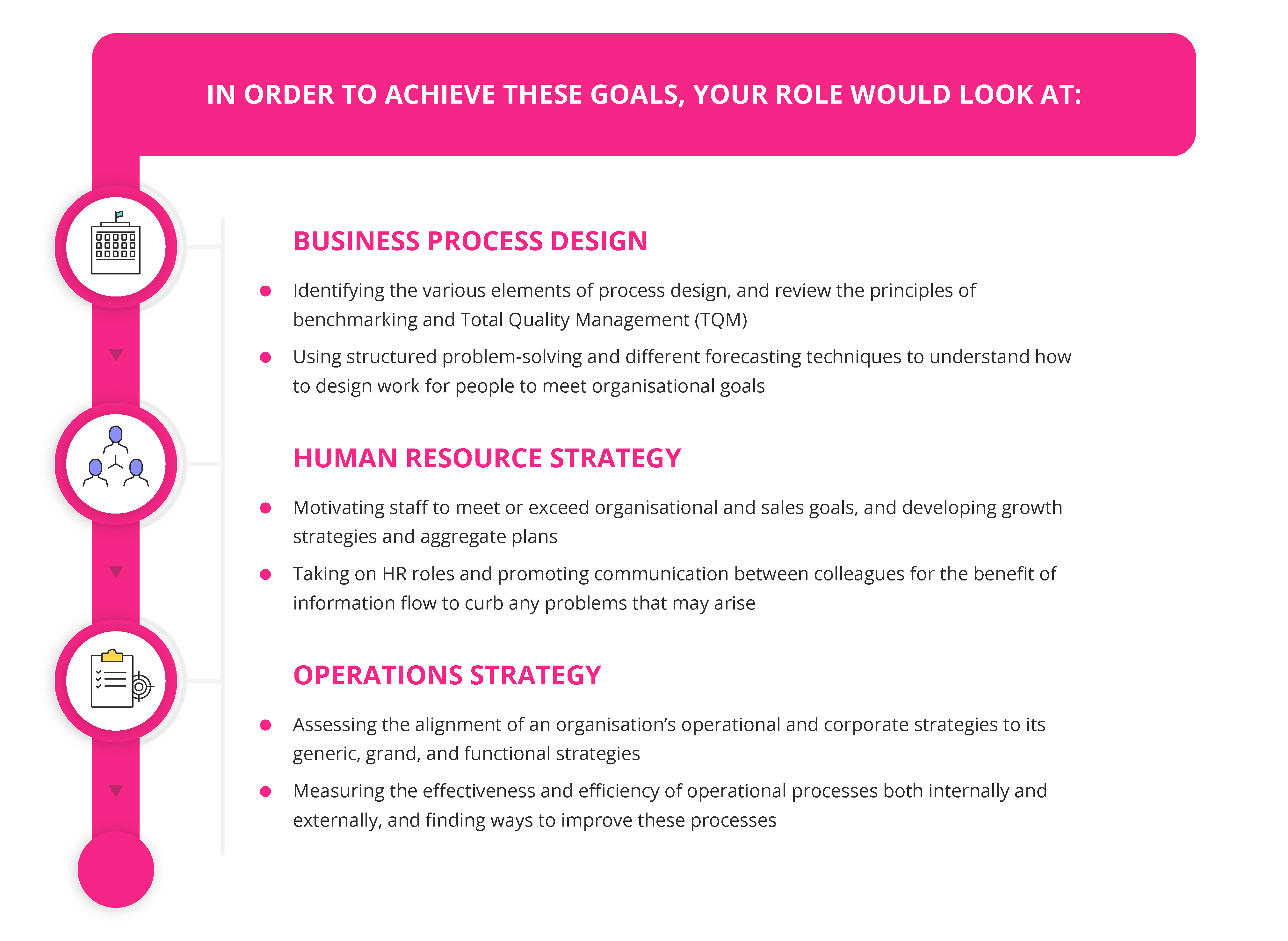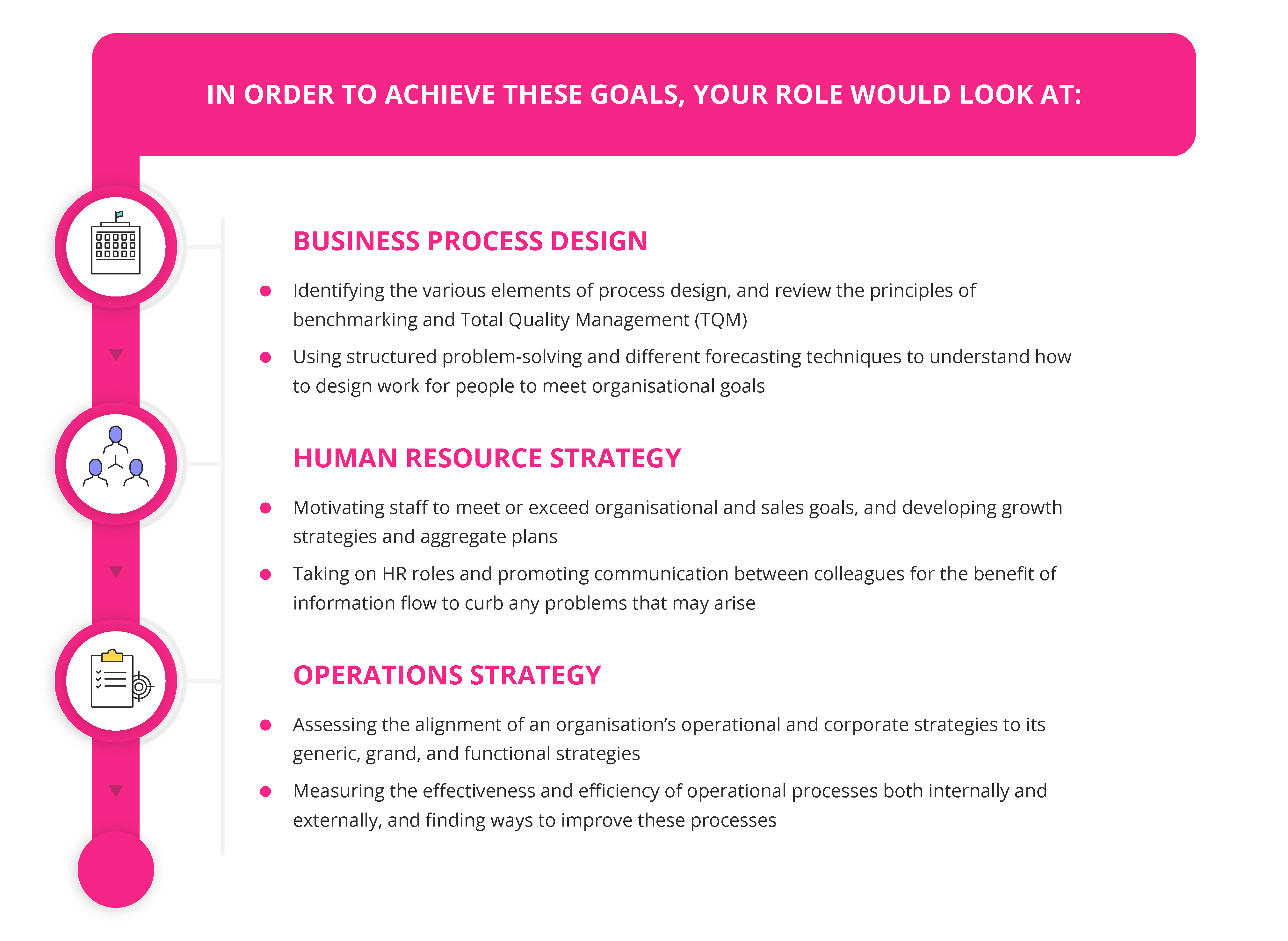 ---
Related content: What are common operations management tools?
---
Explore your career path to COO and beyond
The role of COO can be extremely satisfying: You have the ability to impact an organisation and offer input into corporate strategy. The potential for career development is also a huge appeal. A study by recruitment firm Crist Kolder found that about 40 per cent of CEOs had previously worked as COO or as president of companies.3
The key to moving ahead in this career path is to understand how various parts of the organisation work together, which may mean rotating through different job roles until you reach COO level.
Emma Stone, Postcode Anywhere's COO explains, "Over the last 18 years I've worked my way up the career ladder from a call centre agent to chief operating officer. I've been able to do this through building a wide range of business skills and experience in large corporate organisations, setting up and running my own business, and now working in an exciting and agile SMB [small and medium-sized business]. Working across the board has helped me to see all different aspects of the business and understand how they can be improved."4
Forty per cent of current COOs see themselves in a CEO or managing director role in the future. If that's your ultimate goal, your skills need to expand to oversee the overall strategic vision of an organisation as you'll be accountable to the entire company, a board of directors, as well as the investors.5
[READ MORE ON HOW TO BECOME A CEO]