How To Become A Chief Executive Officer (CEO)
You want to smash glass ceilings and make it all the way to the top. Your final destination? Chief Executive Officer.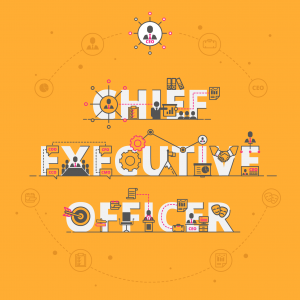 As a CEO you have to be committed to a life that is largely defined by your work, and you have to possess a combination of the right business skills for your industry and the leadership abilities to see your vision live. Depending on the industry you find yourself in, the responsibilities of a CEO vary drastically.
The CEO needs to know the in's and out's of their own organisation – responsible for its culture and its goals, but they also need to have an exceptionally clear idea of the external field: who is the competition, what are the industry trends, what is the perception of the brand?
The CEO is ultimately where the buck stops – you're responsible for the overall strategic vision of an organisation as well as its success or failure. Other C-suite executives report directly to the CEO who is, in turn, accountable to a board of directors, as well as the investors. Contrary to popular belief a CEO is not able to do whatever they please – they're responsible for the happiness of every employee and customer, and renowned CEOs take this very seriously.
---
Take Your Next Step in Becoming a CEO with a Featured Online MBA Program or Online Business Analytics Certificate
---
The job specs for a CEO are extremely high risk, high reward because you oversee the direction of a company.
Want to be the next big CEO? Here are some of the soft and hard skills to hone in on:
Unprecedented ambition – as a CEO and leading up to landing the position, you'll experience long days and longer nights. You have to be truly committed to being the best if you want this coveted position. Bill Gates spent 10,000 hours programming on a high-school computer from the age of 13 before he had what it would take to build an empire.1
Financial acumen – the most common workplace experience of CEOs is in the finance sector with 30% of Fortune 500 CEOs spending their first years in the industry.2
Leadership skills – it's difficult to lead a company to success if you don't have buy-in from the people on the ground. CEOs need to be excellent communicators and maintain a degree of charisma if they want to be able to inspire employees to invest in their work.
Experience – unless you're planning on founding a company in order to become its CEO, you're going to need years of experience in a multitude of roles if you hope to land the position.
---
Related content: Define your Purpose: Advice from GetSmarter's CEO

---
What are the key responsibilities of a CEO?
The short answer? Everything.
The CEO is responsible for everything that goes right, and everything that goes wrong.
The CEO needs to measure the success of the business, and take responsibility for the result whichever way it may fall. If the company is heading towards success, you need to optimise your strategies but if failure is on the cards you'll need to reevaluate the way you and your team have been doing things.
Here are three other key areas of responsibility that most CEOs will encounter in their role:
Setting organisation-wide strategies
Consider which markets your business will enter into and determine how to differentiate yourself as a brand, from the competition
You're largely responsible for big budgets and partnerships that can further your company's vision
You then need to ensure that the board of directors and the investors are satisfied with your approach
Appointing and leading the executive team
Developing the company culture
Work closely with the HR Director to ensure all company values align with both business and talent objectives
Detail and define policies on everything from office clothing to work hours
You're responsible for making people excited about their work, and ensure that the environment they find themselves in encourages quality performance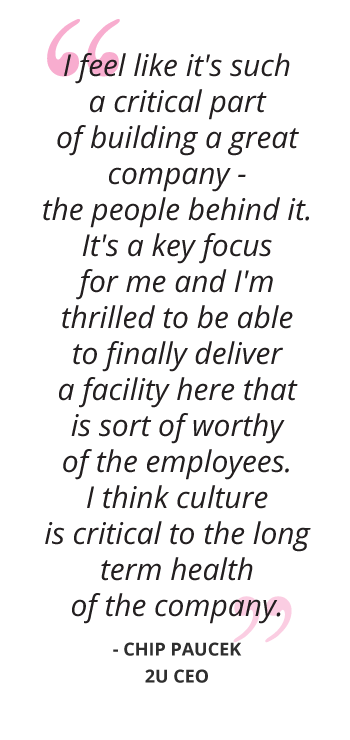 What is the career path of a CEO?
Becoming a CEO is a difficult and time-consuming career path with 57% of CEOs having started their own companies, and those who worked their way up having spent more than 12 years at the company before taking over.3
If you don't have entrepreneurial instinct to be both the founder and CEO of your own company, you still have the opportunity to make your mark as a leader. In Fortune 100 firms, 79% of their appointed CEOs were selected internally, emphasising the favour placed on those who are familiar with the organisation they'd be heading up.4
The rate of movement up to CEO is also dependent on the industry in which you find yourself. Businesses in the technology industry have the fastest turnaround time for someone landing the top spot and also make up 15% of CEOs under the age of 50 in Fortune 500 companies. On top of this, tech companies have the highest rate of external appointments. Organisations in the industrial sector on the other hand, have the slowest path to the CEO chair and make up 37% of Fortune 500 companies.
---
What is the potential salary for a CEO?
The role of CEO is exceptionally high pressure and can result in unprecedented stress, but the rewards are plentiful. CEOs are some of the highest paid professionals in the world due to proportionate salaries and boosted by elements like bonuses and profit sharing.
Click on a country to see what you can expect to get paid as a CEO in either South Africa, the United Kingdom or the United States of America:
What are the education and training requirements for a CEO?
There is no clear educational route for a CEO to take but 100% of Fortune 100 CEOs have an undergraduate degree.5
Here are the tertiary milestones to aim for to improve your chances of landing the top spot:
Bachelor's Degree: more than half of Fortune 100 CEOs have an undergraduate degree in business, economics or finance6 which is where you should focus your efforts if you aren't set on a specialised industry. Other relevant degrees include engineering and law.
MBA: the coveted Master of Business Administration (MBA) is one surefire way to set yourself apart from other candidates. After spending time in an industry and gaining experience, doing a relevant MBA from a top school will give you the necessary business and leadership skills to excel as a CEO. MBAs are usually very specialised, helping you hone in on exactly what is required for your specific industry or business.
Extensive experience: For the position of CEO, there is no way around it. You need to know what you're doing if you want to be successful. You need to be prepared to work hard getting to know your industry and then apply what you've learnt to your organisation. Focus on leadership opportunities in your business and show them that you're serious about taking the organisation in a specific direction.
Online short courses: Another way to set yourself apart for the position of CEO? Continuously top up your CV with new skills to show that you're serious about lifelong learning.
---
Which skills do you need next?
Download a course prospectus to find out how one of these online short courses can help you become a CEO.
---
1 Forbes 2 Forbes 3 Statistic Brain 4 Forbes 5 Credit Donkey 6 Forbes