How To Become A Chief Financial Officer (CFO)
Working side-by-side the CEO of any organisation is the Chief Financial Officer, or CFO. Tasked with ensuring the business retains a positive financial outlook, no new undertakings, ventures or partnerships ever happen without the go-ahead from the CFO.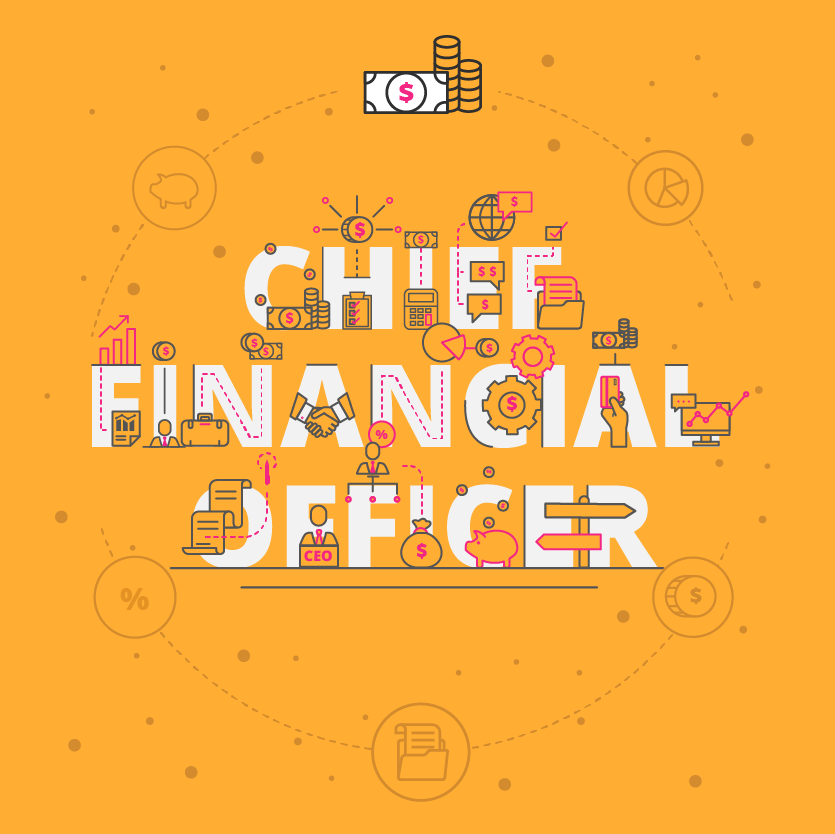 If you want this kind of influence and gravitas, it will take years of hard work and experience, aided by loyalty to your company. 69% of Fortune 100 Chief Financial Officers were hired from within their own ranks, with 70% of those having been at their organisations for over 11 years.1
CFOs need to be strategically minded and able to execute strategies flawlessly, and need tactical awareness of shifting markets and competitor behaviour. They must also be adaptable to disruptions to revenue streams or know when to invest in something new to increase profitability.
Because Chief Financial Officers hold such influential positions, they often hold positions on the board of their businesses. When Safra Ada Catz, current co-CEO of Oracle Corporation, was their CFO in 2014, she also held the position of President, allowing her to take home $37.6million for the year.2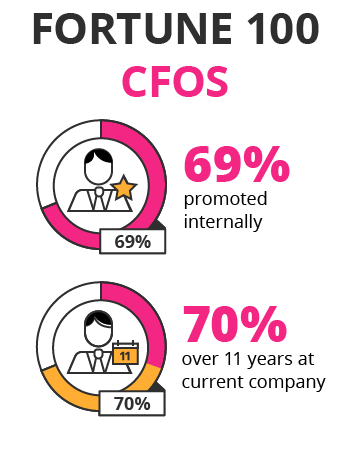 What are the key responsibilities of a Chief Financial Officer?
CFOs are the highest port of call for all financial decision-making in an organisation and are expected to assume their share of leadership responsibilities. They're in charge of managing departments involved in purchasing, pricing, investments, tax, debt management, and accounts payable.
As a Chief Financial Officer, you would be responsible for overseeing transactions made by these departments, recording them in books or databases, and reporting them to upper management or presenting records to external auditors.
CFOs are also responsible for ensuring financial compliance management is met by their organisation. To achieve this, they need to research and audit all departments to make sure they're following local and federal laws and guidelines.
The day to day tasks of a CFO include:
Management of company-wide financials
Recording of company-wide transactions
Expenditure and forecast reporting
Ensuring financial compliance management
Performing internal audits
The key responsibilities of a pioneering CFO can be focused on the three following key financial fields:
Managerial finance

Understanding and using crucial financial frameworks and tools in the modern business environment
Creating accurate forecasts and budgets – to optimise business operations and profitability
Making informed decisions with financial insights and analytical techniques

Financial corporate strategy 

Understanding how strategies like blockchain will affect the future of business and your organisation
Pursuing the ability to make better strategic business decisions by utilising a blockchain strategic framework

Financial innovation 

Displaying the expertise to draft, strategise and develop disruptive fintech innovations using appropriate tools and techniques
Acquiring a knowledge of the future of money, markets and transactions, and possible future trends in fintech, regtech and proptech
---
Related content: What are the key skills of a financial manager?

---
What is the career path of a Chief Financial Officer?
Chief Financial Officers are in high demand to not only assume the title of CFO, but to fill positions on the board of directors of their organisation. According to a study of 800 CFOs by Ernst & Young, 79% of CFOs agree their financial expertise and experience has increased the demand for them to take on board-level roles.3
You could take many different paths to become a CFO. Finance- and operations-related roles include responsibilities that are sought-after in Chief Financial Officers such as resource management, people management, and the right balance of technical expertise, theoretical knowledge and leadership. Managers and directors in those sectors are natural candidates for the position.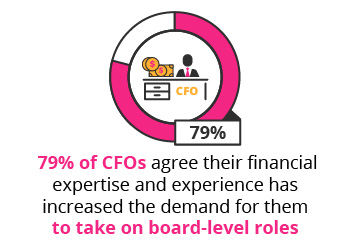 The roles that lead to becoming a CFO are:
What is the potential salary for a Chief Financial Officer?
As a CFO, your salary would be largely dependent on the revenue your organisation brings in, and would therefore be directly related to the size and success of the company you work at. For example, the highest paid CFO in 2015 was David Wehner of Facebook, taking home $16.8million for the year.4
---
Take Your Next Step in Becoming a CFO with a Featured Online MBA Program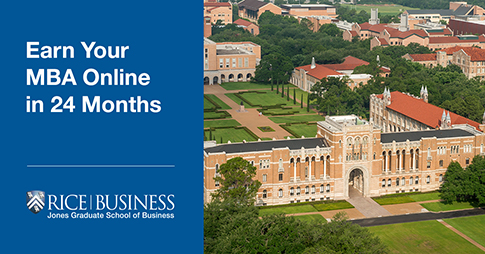 Sponsored Online MBA Program
---
Chief Financial Officers are executive members in their respective companies, and their pay starts at a high baseline, and grows as their business expands. Some CFOs hold more than their executive committee position though, filling roles like Treasurer or Senior Vice President too. James Scully of Avon Products even held the positions of Chief Administrative Officer and Chief Operations Officer while he was CFO.
The skills that allow CFOs to earn more money are:
Click on a country to see what you can expect to get paid as a Chief Financial Officer in either South Africa, the United Kingdom or the United States of America:

What are the education and training requirements for a Chief Financial Officer?
Because CFOs are present in many different industries and types of organisations, the education requirements vary widely. The most common level of education required to become a CFO is a bachelor's degree, coupled with a considerable amount of experience.
A popular qualification for CFOs is a master's degree in business administration, with 54% of Fortune 100 CFOs holding an MBA.5 Further skills development through online short courses in finance and business management is a sure way to prepare for the role.
Bachelor's degree: Obtaining a bachelor's degree in a finance-related field will provide you with the base knowledge required to begin your journey to Chief Financial Officer. A popular financial undergraduate degree is a BBusSc Finance and Accounting.
MBA: Because of the leadership and management responsibilities included in the role of CFO, studying an MBA is a sure way to boost your expertise and prepare yourself for the role. Prepare to study an MBA and use your newly-acquired technical skills to make better business decisions.
---
Which skills do you need next?  
Download a course prospectus to find out how one of these online short courses can help you become a Chief Financial Officer.
---
1Russell Reynolds, 2Business Insider, 3EY, 4FindTheCompany, 5Russell Reynolds