Career Path: Financial Technology
The rate of change in financial services is rapidly increasing.1 In today's digital age, consumer behaviour shows that people want fast and easy access to their finances – preferably from a mobile device and application – on a system that allows efficiency in banking, from getting loans, managing investments or tracking budgets.2
When it comes to fintech – a blend of 'finance' and 'technology' – start-ups have forever altered the way we make payments, take out loans and invest our finances.3 And traditional financial institutions have begun to see the value of partnering with these startups in a more synergistic approach to finance and technology, with almost 80% of the world's financial institutions having entered into fintech partnerships, according to McKinsey Panorama.4
Peter Tuvey, co-founder of Fleximize, the UK's first revenue-based finance provider, says, "Fintech is altering our core understanding of what it means to receive a financial service and disrupting areas once monopolised by financial and banking institutions."5
Technical skills needed to start a career in financial technologies
These advancements in financial technologies have triggered a demand for talent in fintech. If you wish to start a career in this field, you'll need strong experience in programming languages6 and advanced mathematical or quantitative skills. Add to that analytical and logical thinking skills, plus a grasp of pricing theory and you'll have a competitive advantage over other candidates.7
In banking tech circles, developers are often fluent in more than one programming language, with demand growing for 'full-stack' developers who can bring various programming language skills to a business. Human Resources will typically, however, want to see one or two specific skills in order to forward a resume to the hiring manager.
These include:8

This sought-after, but rare programming language is often found in job descriptions for investment bankers.9 Banks such as JP Morgan and the Bank of America want Java developers to help them stay innovative.10

This language was developed by Microsoft as part of its NET framework and is both an object-oriented and multi-paradigm language that combines the best of C and C++ languages. C# experts are in high demand in the financial services sector.11

This older language is the backbone for many banks' legacy systems that are still being used today, and demand for this language is growing as older programmers are retiring, and it isn't common among younger programmers. Plus, high-speed trading and the need to process large volumes of data has made C++ more popular again.12

This programming language is used by programmers to retrieve data from a database for analysis and processing. This multi-purpose language can be used in any of the following roles in fintech: business analyst, data analyst, data engineer, data scientist, software engineer or database administrator.13

This skill is highly valued in the financial sector. Many major banks and finance houses, including investment banking and hedge funds, use Python on their platforms that are responsible for their trading, pricing, risk management functions, and interest rate derivatives platforms.14
Non-technical skills required for a career in fintech
More than technical acumen is required to thrive in a career in fintech. Here are some of the non-technical skills in high demand:
Communication skills: Regardless of who you work with, be it brokers, traders, business analysts, or fellow technologists, you'll need to be able to clearly communicate the aspects of your technology project for best results.15
Adaptability: Being an expert in your tech skills can often lead to a narrowed focus, instead of embracing creative thinking, which is what fintech startups need. Philip Bourke from Hays, a global recruitment expert, notes: "A fintech company needs someone who wants to think outside the generic IT box; people who can demonstrate adaptability and creativity."16
Problem-solving ability: In the dynamic environment of finance, newer automation technologies will mean less of a focus on task-oriented activities, and a stronger focus on problem solving and finding ways to improve this.17
Collaborative skills: With collaboration between fintech startups and legacy financial institutions being the current trend, the ability to collaborate in order to find a common solution, both internally and with external partners, is vital. Anirban Bose, head of Capgemini's Financial Services Global Strategic Business Unit and Member of the Group Executive Board says, "With more than 75% of fintech firms identifying their primary business objective as collaborating with traditional firms, it is essential that both fintechs and traditional firms transform their business models by collaborating to drive innovation while retaining customer trust."18
Careers in fintech
According to The Economic Times, careers associated with the fintech sector are in great demand and demand often exceeds the current, available qualified applicants.19
Here are some of the exciting careers that are available in this sector:
1. Blockchain developer
Demand for blockchain talent is soaring, with salaries to back it. According to TechCrunch, the ratio of demand for job openings is 10:1, with 10 representing the positions that need to be filled and one representing the blockchain developer that is applying for the position. Nick Szabo, the developer who coined "smart contracts", notes that there is a very high "dollar-to-knowledge" ratio in the blockchain space, where capital greatly exceeds talent.20
Upwork, the freelance talent marketplace, saw the demand for blockchain experts climb to the fastest-growing skill out of more than 5,000 skills in terms of freelancer billings – a year-over-year increase of more than 35,000%.21
These particular skills are in demand:
Hyperledger Fabric: This enterprise blockchain framework uses modularity and scalability to support changing business rules.22
Ripple: This payment protocol is used for distributed payments, exchanges and remittances.23
Solidity: This blockchain platform allows smart contract development on the Ethereum network.24
2. App developers
Mobile application developers continue to be in high demand. App developers who are fluent in more than one programming language, such as Java, HTML5, Objective-C, C++, C#, Python and Swift, along with UX and UI design skills, enjoy great success in financial sectors.25
Financial analysts study financial data to spot trends and make forecasts in order to assist with investment decisions. Similarly, business analysts study business strategy, models, processes and workflows, and IT systems to identify inefficiencies and unearth areas that can be improved in a company's operations.26
4. Product manager
In the same way that fintech is synonymous with innovation, product managers also need to develop products by combining out-of-the-box thinking with customer empathy and unconventional techniques in order to drive business growth. Innovative growth should also be accessed through product development launches that other firms have adopted, integrating new technology with best practice in fintech products.27
US regulators are focusing more on compliance for technology startups , which is compelling fintech businesses to prioritise this. David Yermack, a finance professor at New York University's Stern School of Business says, "Fintech companies tend to chase product growth above all else, as is common with many venture-backed businesses. But finance is one of the most heavily regulated parts of the economy, which leaves less room for creative interpretations of the rules – and a career opportunity for legal and compliance experts."28
Cybercrime costs financial service organisations an average of $17 million per year,29 including the cost of prevention, which makes the appearance of cybersecurity analysts near the top of the high-demand list understandable. As cyberattacks become more sophisticated, so too the detection, prevention, and elimination of these through effective cybersecurity will become invaluable.30
7. Data scientist
Data scientists take raw data, clean it, and then analyse it in order to harvest useful information from it for financial service firms to predict an outcome. Data scientists often come with a talent mix of computer science, maths and statistics skills. Other science qualifications may also enter the field, particularly those with PhDs.31
8. Quantitative analyst
Quantitative analysts, or 'quants', are maths, computing and finance experts whose quantum computing skills are used to develop the algorithms needed by large investment banks and hedge funds to manage the data-driving trading technology used to trade securities and analyse risk. As big data grows, so will the demand for quantitative analysts, especially in fintech, to come up with business models that will allow trading to be a primarily automated process.32 The Wall Street Journal recently wrote that the quants now run Wall Street, with salaries as high as $500,000 per year.33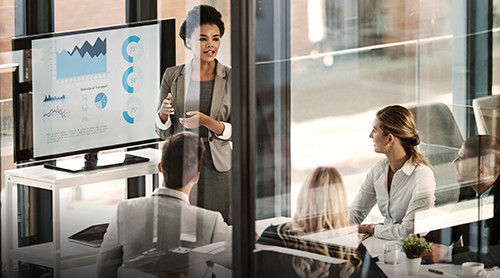 With the vast array and deep penetration of fintech throughout the financial services sector, the potential career opportunities available are exciting for those with the prerequisite technical and non-technical skill set. With these careers being lucrative, and supply and demand still being in favour of the skilled applicant – a career in financial technology is well worth pursuing.