How Emerging Workplace Trends are Changing the Way We Work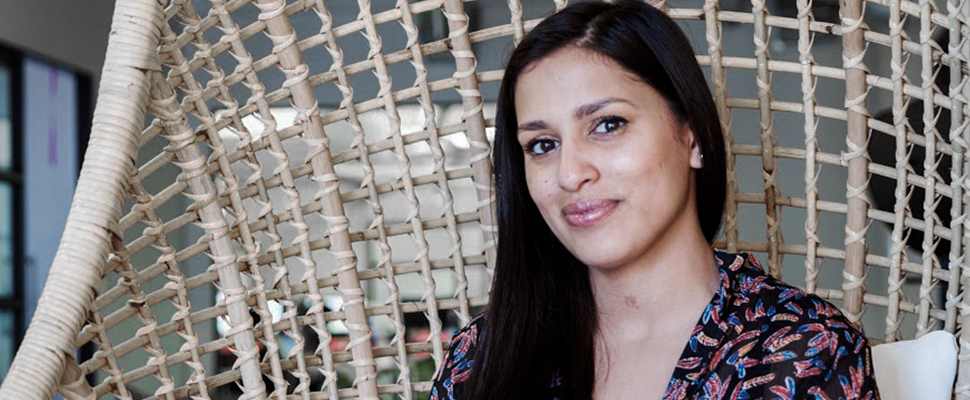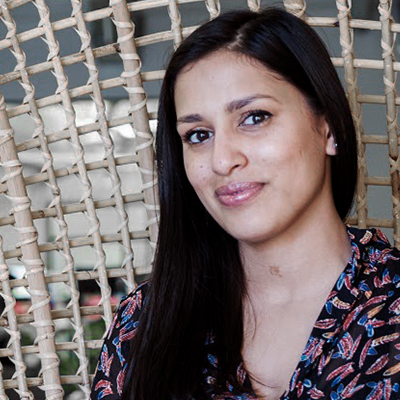 Between artificial intelligence, remote working and the influx of Generation Z entering the workforce, it's vital for organisations to keep up with workplace trends in order to remain successful.
We sat down with the HR Manager at GetSmarter, Sohana Harrilal, to understand the ways in which the Talent Department prepares itself for rapid advancements within an organisation, ensuring employees are both productive and engaged.
Data Drives Action
The implementation of policies and procedures informed by data collection has become increasingly pervasive within Talent Departments across the board. By using employee surveys with the aim to determine engagement and satisfaction, the Talent Department is able to make crucial decisions for the future. "By gathering open, unadulterated feedback and then leaning into what the data tells us, we're able to have a sense of what works and what doesn't."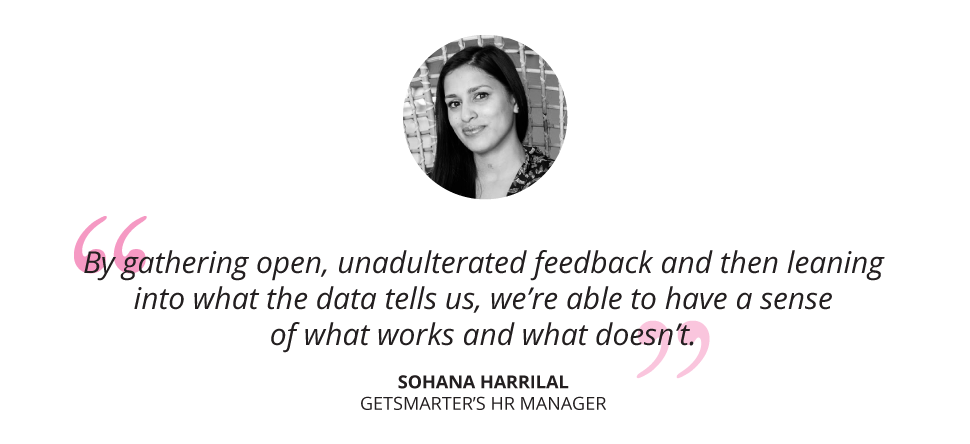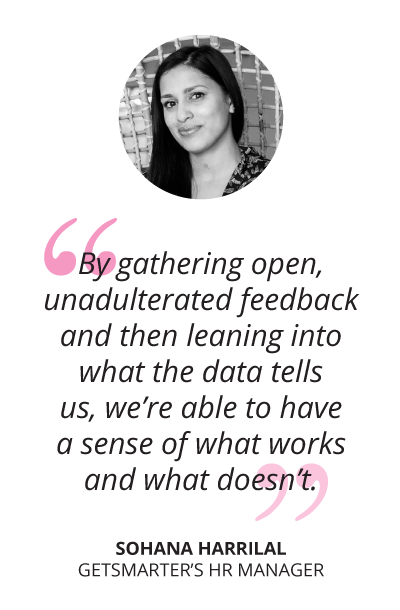 The Future of Work
According to a study performed on the future of productivity, "In three years, you'll have to relearn 35% of your job."1 By this stage, it should be of no surprise to the workforce that rapid technological advancements constantly change the way in which we operate at our organisations. The ability to adapt and remain agile is a challenge all millenials and Gen Z's will have to embrace.
Sohana agrees with the workplace prediction, stating that with every day that goes by, the tried and tested ways of operating as an HR Manager are either obsolete, not as effective or need slight improvement. The "robots are coming for your jobs" narrative is not 100% true as it is dramatic. Whilst disruption may lead to a loss of jobs, disruption will create new opportunities for people to leverage advances through the creation of new work and new jobs.
---
Related content: Five Career Predictions On The Future Of Work

---
Dynamic Work Design
Business improvement strategies are an essential part of maintaining the ability for an organisation to operate at its full potential. The four principles of Dynamic Work Design are an effective approach to implement design strategies in a specific business context.
Sohana notes a variety of mechanisms geared towards attaining employee feedback all work together in an effective and comprehensive manner. Welcoming any form of feedback, be it positive or less favourable, is important to the Talent Department in order to ensure changes are made to poor processes.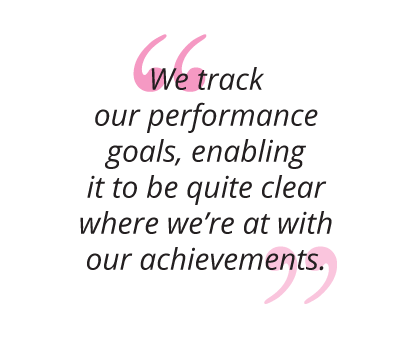 Individualised Employee Experiences
Trends show employers are more focused than ever on individualised employee experiences, and financial and mental wellness has gained increased priority. Employee Assistance Programmes serve as an invaluable component towards a solution for issues relating to the general well-being of employees. By providing them with opportunities to speak to knowledgeable and certified experts on a specific subject, hopes are employees will have less to worry about, and will be able to remain focused, engaged and productive at work.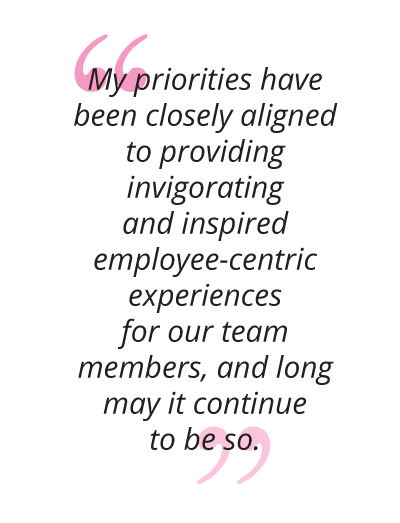 Remote Working
Remote working has gained much traction in recent times, and it's not hard to understand why. The benefits attached to remote working, afforded to employees and managers alike, are incredibly favourable. Two thirds of managers say employees who work remotely increase their overall productivity.2 Sohana adds that remote work is the future of operations for business, especially those that utilise tech.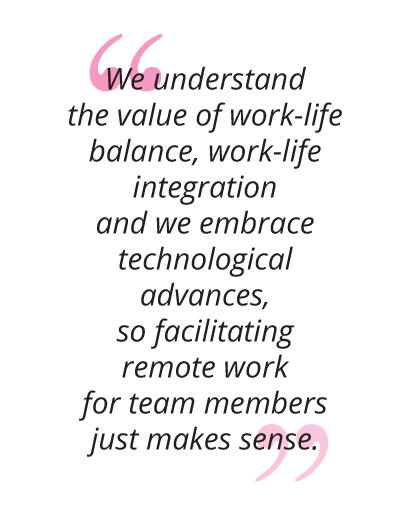 ---
Related content: What Remote Working Really Means For Your Workplace

---
Welcoming the Gen Zs
How do you recruit, retain and develop Gen Z employees? They're starkly contrasted to Baby Boomers, and share many differing qualities from that of millenials. They've grown up in a time where social media has always existed, and has always been at the touch of a button.
Sohana notes that, as an edtech company, there's a lot for Gen Zs to love at GetSmarter. Accommodating remote work, the ability for collaboration across functions and levels, and an open working environment all form part of the larger appeal to the Gen Z workforce. It's imperative for organisations to find their own adaptability when it comes to recruiting newer generations.
---
Want to work for a company that strives to inspire and energise their team each day? 
Browse these GetSmarter careers and find your fit within a group of ambitious professionals.