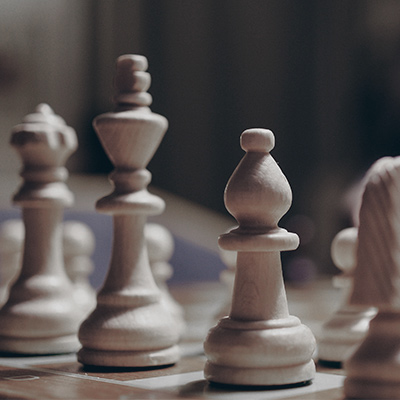 This an excerpt from The New Professional's 2018 Career Guide. Have you got your free copy?
---
The New Professional's personal motto is "Quit or be exceptional." To stand out from the crowd in 2018, you need to make sure mediocrity isn't something you're known for. Shaking up the status quo means devising a clear, strategic vision for the future of your career, or – as the case may be – your next career, job title, or salary increase.
You know the importance of having a strategy to boost your career – but where do you begin? We've identified five key stages you'll encounter this year in your quest for success:
Goal setting.
Searching for a job.
Building an effective CV.
Acing the interview.
Finding a mentor.
HOW TO SET ATTAINABLE GOALS
The first step you can take right now is to change the way you approach the goals you have set for yourself in the New Year.
The secret, according to author David Gleicher, lies in a simple, but effective, formula for change that focuses on the behaviour, not the outcome of goal-setting.


In simple terms, the combination of your current discontent, your desired goal and the strategy needed to achieve that goal must be greater than the resistance (or difficulty) of making that change. The power of this formula is not in the above-mentioned individual variables, but in realising that when you add them all together, in that sequence, they'll overcome any resistance you may have to making your desired change.
Let's unpack this formula into three easy-to-implement steps:
STEP 1: IDENTIFY the current issue in your career situation. This will give you the motivation you need to make a change.
STEP 2: CREATE a clear vision for the future. When you know the possibilities and opportunities waiting at the end of that path, you're a lot more likely to follow it.
STEP 3: DEFINE your quarterly, annual and 5-year goals and priorities, complete with the action you need to take to get there. You're guaranteed your best start if you're prepared for what lies ahead.
THE KEYS TO A SUCCESSFUL JOB SEARCH
There is no shortage of online job boards to overwhelm and confuse you as you search for the next step in your career. Do you blitz them all with generic copies of your CV, and cross your fingers that someone replies? The savvy job hunter knows a more strategic plan is required. Try this 7-day strategic plan designed to make you an applicant to be reckoned with.
HOW TO MAKE YOUR CV STAND OUT
Your CV is your first impression. It's the first time an employer will hear about you and find out what you bring to the table. If your skills and accomplishments aren't on your CV, they don't exist in the eyes of a future employer. You need to create a compelling document to convince them to put you on that elusive shortlist.
Want to present a compelling CV to your future employers? Learn how to compile a portfolio of evidence and make sure your CV shows off your skills in all their glory.
INTERVIEW TIPS FOR SUCCESS
You've made it onto the shortlist and through the door of your first interview – don't get stage fright now. The combination of nerves and open-ended questions might leave you tongue-tied, but you can hack the interview process by learning about the questions that interviewers use, and how they rely on your answers to learn more about you. If you want a peek inside the interviewer's playbook, read about these common interview questions.
HOW TO FIND A MENTOR
Where would Oprah be without Maya Angelou? Ray Charles without Quincy Jones? Luke Skywalker without Obi-Wan Kenobi? Mentors are there to help you maximise your leadership skills, by imparting the advice and wisdom they've gained throughout their own careers. Are you ready to find a mentor?
With so many opportunities at your fingertips, let 2018 be the year that you make your career goals a reality.
---
Looking for more career advice?
Download The New Professional's 2018 Career Guide here: