How to Ask Someone to Be Your Mentor
Mentorship has a staggering impact on workplace wellness and productivity. A recent CNBC survey found that 91 per cent of employees who have a mentor are happy and satisfied with their jobs. In contrast, four out of 10 professionals who don't have a mentor have considered quitting in the last quarter.1
The ability to rely on someone who understands the organisation you work for, and the role you aspire to, can be instrumental in guiding your expectations and steps towards leadership. By understanding who and how to ask for a mentor, professionals can pivot their career in significant ways.
A mentor should hold the experience, the position, and the values you're aiming to develop. They need to be accessible, preferably within your own working context. Although email and instant messaging has become the professional norm for workplace communication, approaching someone to be your mentor is a personal request and should be handled as such. Having key expectations of what you would like to achieve through the mentorship will help establish the goals and strategy for the sessions to come.
Understanding the ins and outs of pitching can secure you a mentorship. Read how to deliver a successful one-minute elevator pitch as the first step in advancing your career.
---
Traversing your career path is no easy feat — industries change, roles are adapted, goals are achieved, relationships form and fizzle. The good news? You're not expected to take this journey alone.
The world's greatest thinkers, leaders, and game changers have all relied on the advice of those who came before them to develop the leadership skills and traits we respect them for. Workers with a mentor are more likely than those without to agree that they are well paid, and believe their company contributions are recognised and valued by their colleagues.2
Ready to find your mentor?
You have the opportunity to learn from your industry's best and advance your own leadership skills. All you need to do is ask.
But before you jump head first into asking for that mentor, it's important that you've chosen the perfect leader to provide the right coaching for your goals, and have mastered effective communication to sell your request for mentorship.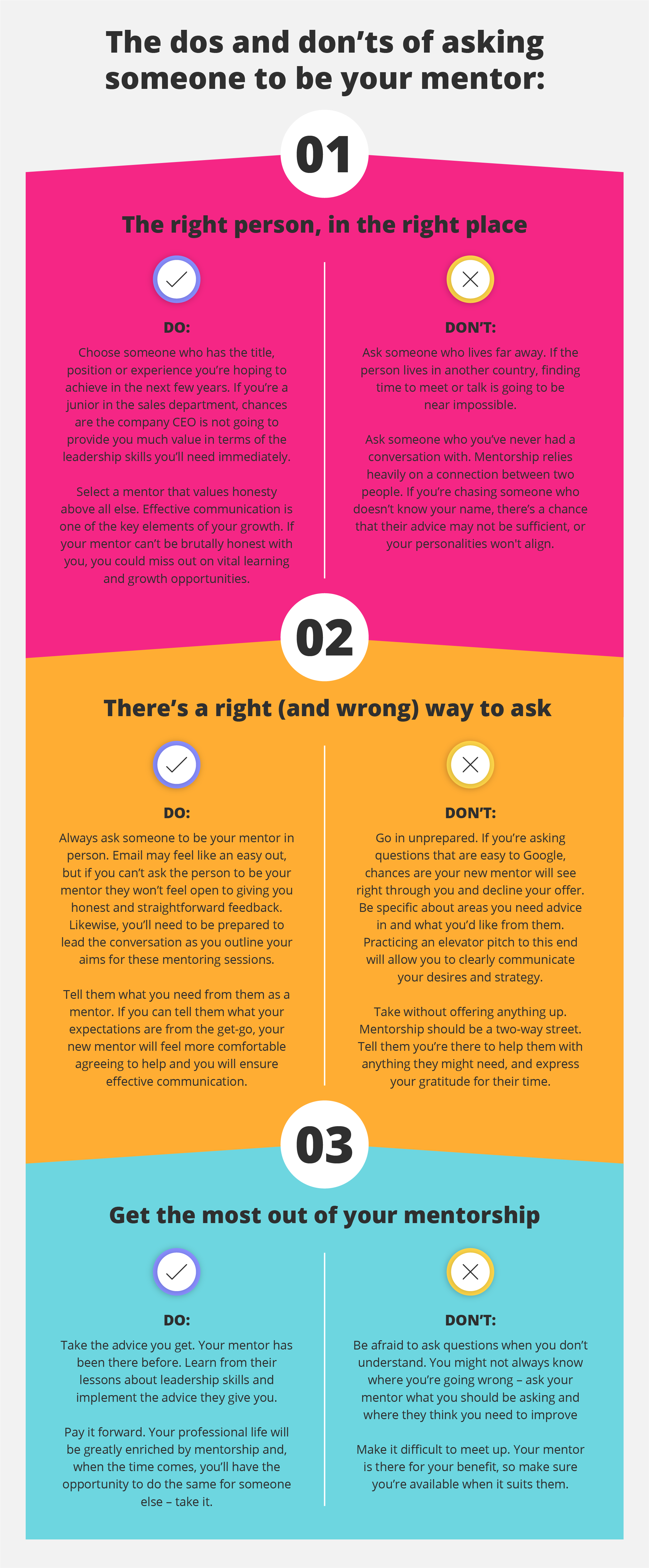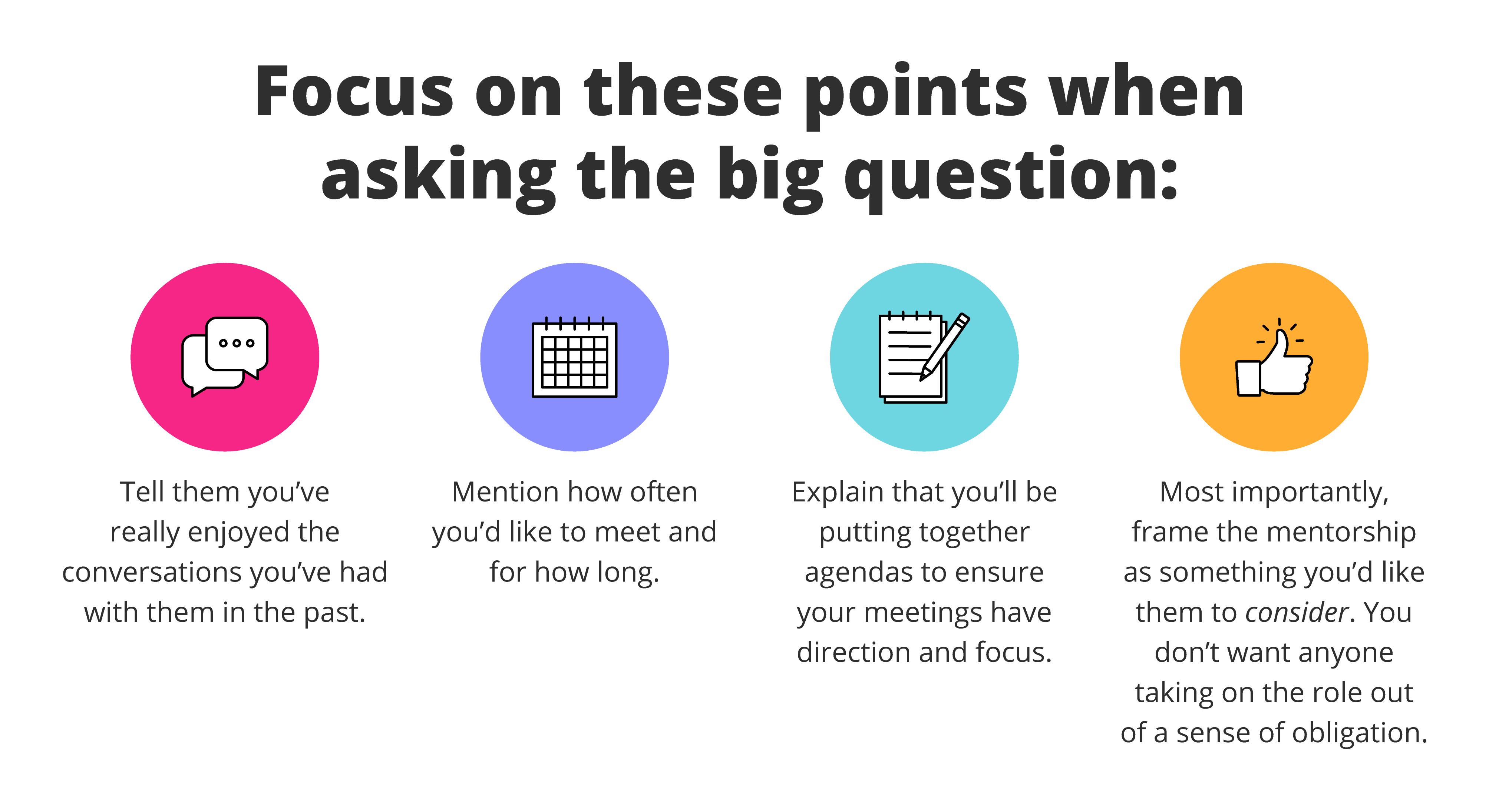 Plan your next career move
The fast-paced and competitive business landscape demands that employees are likewise competitively equipped to succeed. Working within a business enables aspiring leaders and professionals to leverage the insight and knowledge of their managers. Take the first step in guiding your future career.
---
Browse more than 160 short courses from the world's leading universities and begin your journey towards advancing your skills.