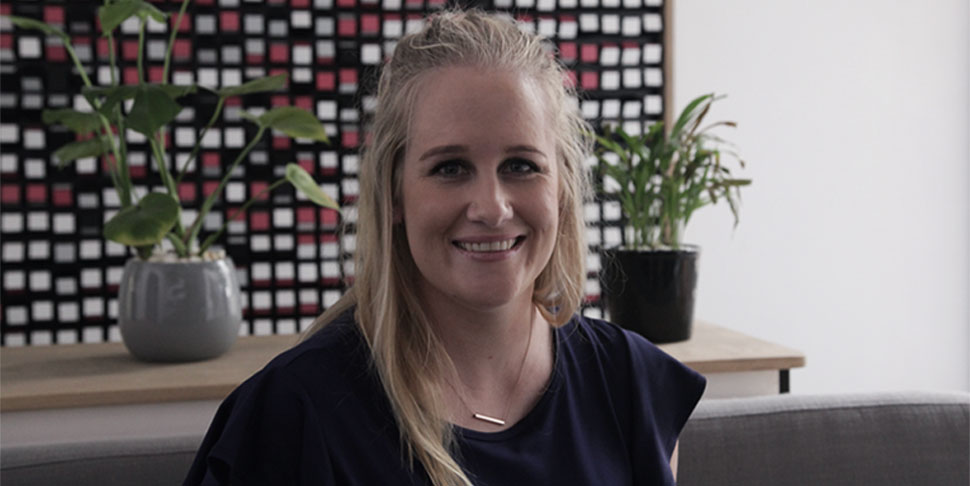 If you only take away one truth about employee satisfaction, let it be this one: money can't buy happiness.
Gallup found there is no significant difference between employee engagement across pay levels. Even if people were able to choose their own salary, they still wouldn't see an increase in their happiness at work.1
GetSmarter's Head of Talent Management, Kim Kay, discusses the value of employee engagement in order for any organisation to work productively and be successful.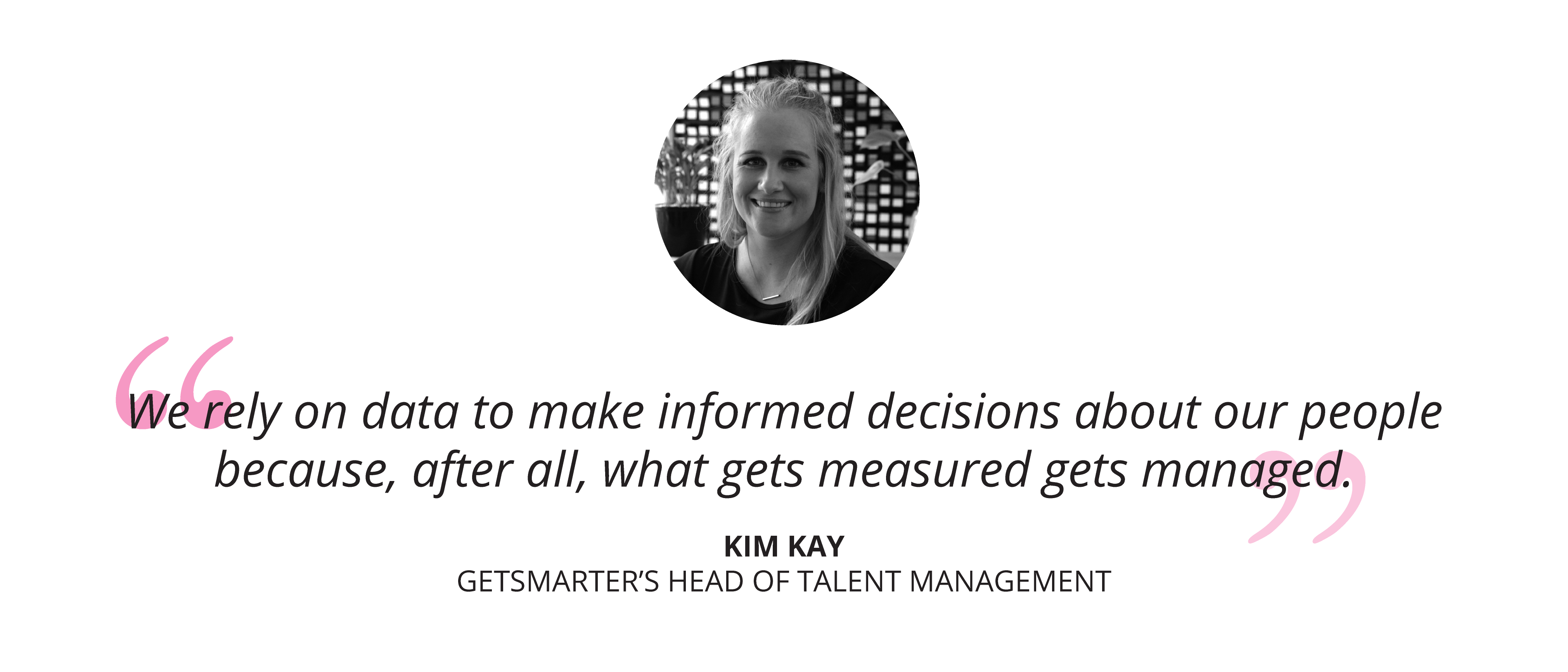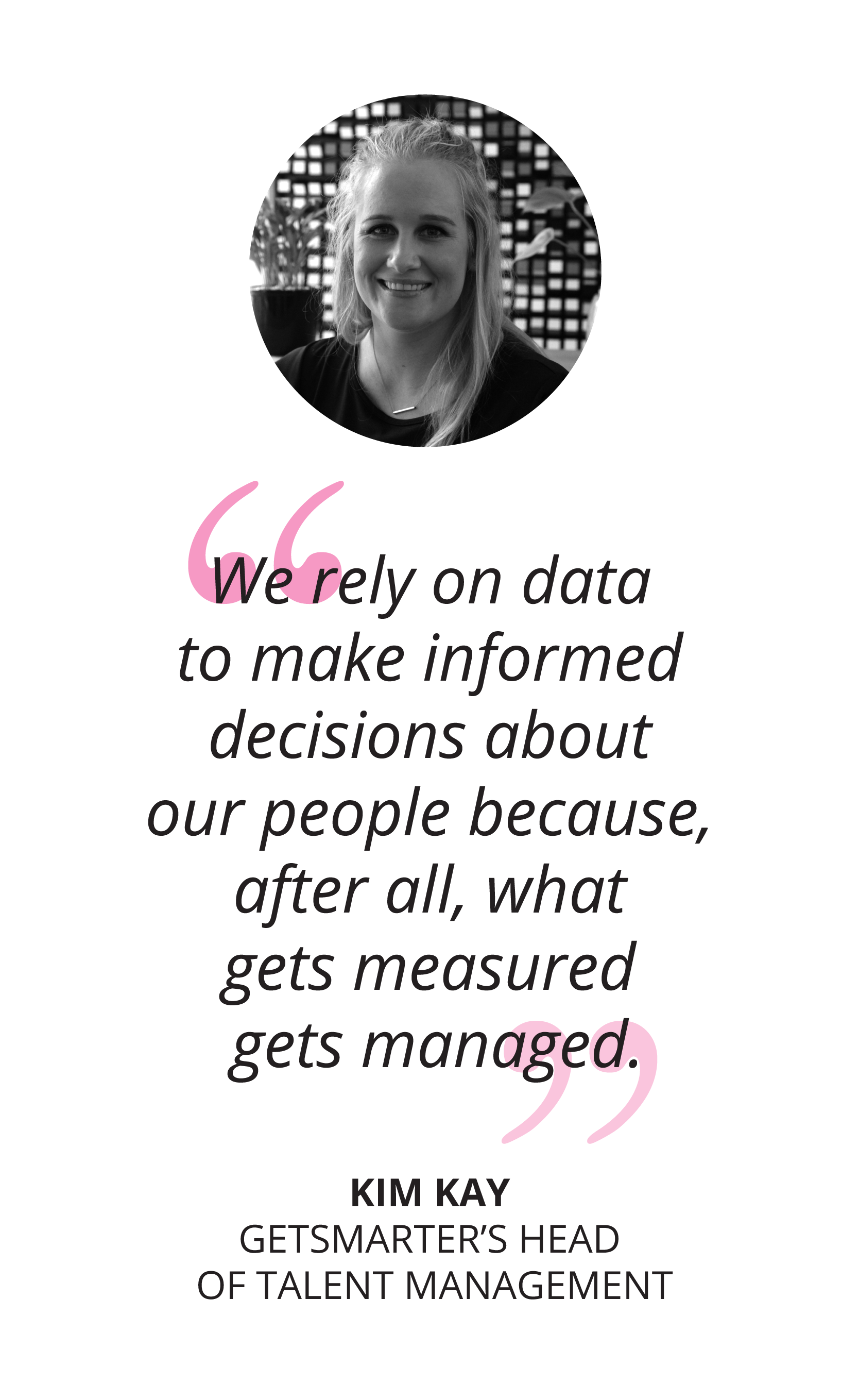 Through the implementation of an employee engagement survey, collected data ensures the Talent department focus their attention and set priorities in order to cultivate an engaged culture. Insights pertaining to drivers and detractors for employee engagement are analysed and shared with employees, allowing for transparency across the board.
But what can you do to ensure your entire workforce stays happy, engaged and productive into the future? One of the top mistakes managers make is treating money as a motivation. Once you've taken money off the table, it's time to ask yourself these five key questions around what it takes to build – and retain – a thriving team in 2018.
1. Why do workplace friendships make your team more productive?
The numbers are in: it pays to invest in opportunities for social engagement in your workspace. Some studies have even shown that employees who enjoy close workplace friendships and relationships are doubly as productive as those who don't.2
ASK YOURSELF: Which hobbies, skills, or interests do many of your team members share? One way to drive up social engagement at work is to create clubs or societies that'll encourage employees to socialise outside of working hours.
You could also set up a ping-pong table for physical and mental breaks, or use your employee welfare budget to start a monthly social gathering outside of the office, to give your team the opportunity to expand their interactions beyond the professional setting.
[bctt tweet="Employees who enjoy close workplace friendships and relationships are doubly as productive." username="@getsmarter"]
2. Why does it pay to recognise and reward employees regularly?
Only 42% of the workforce are happy with the recognition they receive at work.3
People rise to the expectations set for them. If employees feel they're valued and contributing in meaningful ways, their workplace satisfaction will skyrocket – and so will their productivity.
ASK YOURSELF: How might I start, in a small and sustainable way, celebrating the wins of those around me? This could be as informal as vocalising your admiration and offering public recognition of your colleagues in your next team meeting, or as established as a biannual awards evening, for example.
3. What are the advantages of flexible work arrangements?
More than a third of small business employees reported that if they were offered the opportunity to work flexi-hours, they would be happier in their roles.4
Introducing flexible work hours could significantly increase the satisfaction of your employees.
ASK YOURSELF: How can you develop a system where both the business and the team benefit? As a manager, you should lead by example. Highlight the importance of work-life balance and encourage your employees to work smarter not harder.
[bctt tweet="Flexible work hours could significantly increase the job satisfaction of your employees." username="@getsmarter"]
4. How does transparency impact engagement in the workplace?
A quarter of surveyed employees reported that they don't trust their management.5
A philosophy of transparency amongst your company's leadership forum is a critical step towards facilitating a happier, healthier, and more productive working environment.
ASK YOURSELF: When last have I had a truly candid interaction with a colleague? If you are honest with your team – about everything from annual revenue targets to what you did last weekend – an improvement in overall relationships and alignment should be inevitable.
[bctt tweet="Transparency amongst company leadership is crucial towards facilitating happier working environments." username="@getsmarter"]
5. Why is employee empowerment important?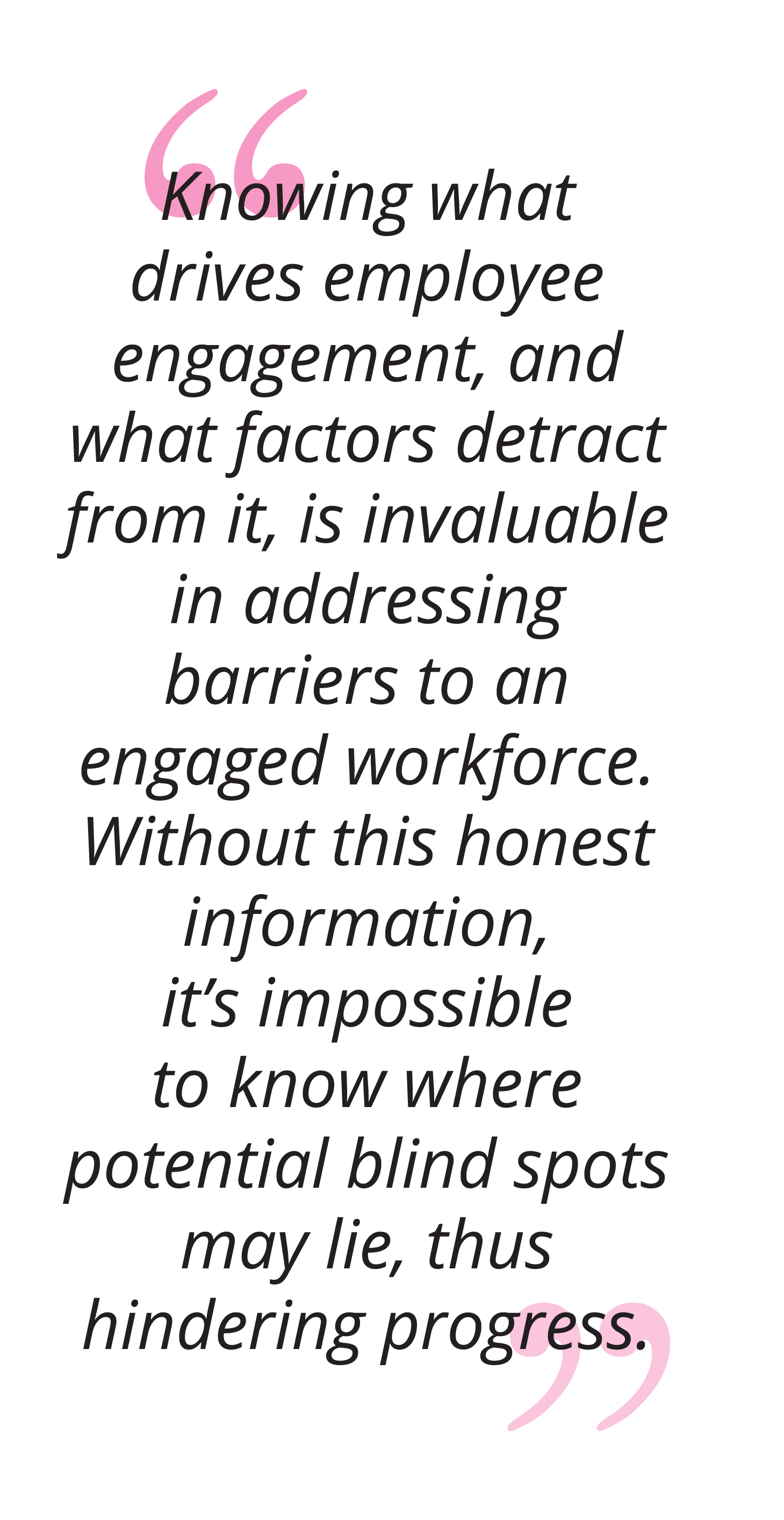 Over and above the obvious benefits of upskilling a team with the tools they need to produce higher quality work in less time, training and development opportunities are also exceptionally important to retaining today's top talent. Gen Z and Millennial employees, in particular, both prioritise career growth opportunities above financial remuneration.
Knowing what drives employee engagement, and what factors detract from it, is invaluable in addressing barriers to an engaged workforce. Without this honest information, it's impossible to know where potential blind spots may lie, thus hindering progress.
ASK YOURSELF: What kind of training and development structure would benefit both my organisation and my team? Want to maintain a workday balance while upskilling? Enroll individuals or groups in Corporate Course portfolio packages available entirely online.
---
Want the skills to manage a future-focused team? 
Browse the GetSmarter Business and Management course portfolio
1Gallup
2Access Perks
3Snacknation
4Access Perks
5Harvard Business Review
6Quartz