A recent poll completed by Tata Consultancy Services involving 835 executives across 13 global industry sectors discovered 84% of companies consider artificial intelligence to be an essential element in remaining competitive. But what's interesting is many realise AI's impact goes further than the IT department. 70% of companies believe the greatest disruption by 2020 will be the business implications of AI in every division: whether that's in marketing, customer service or human resources.1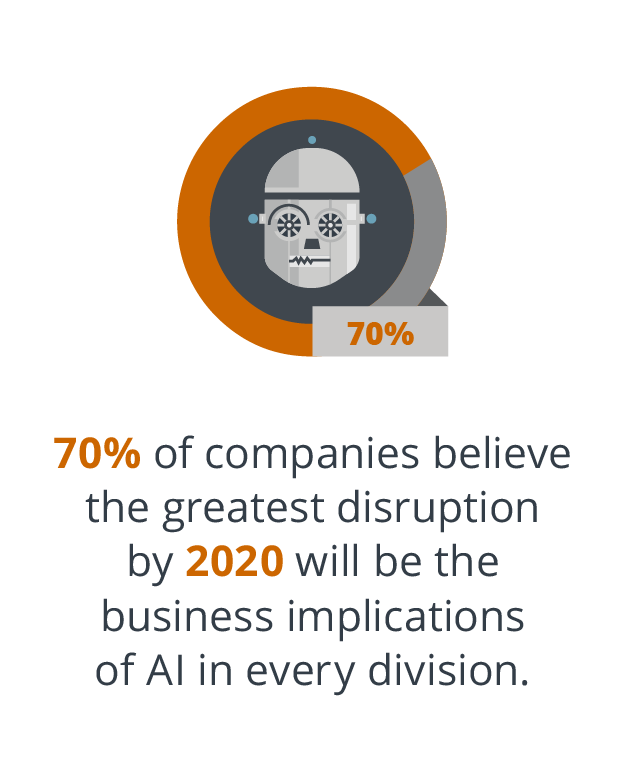 AI technologies have emerged as transformative tools affecting all industries, business functions, and the interaction between people and computers. The business implications of AI are spreading across almost all areas of business. In light of this, it's essential for business leaders to become more familiar with existing and emerging technologies in order to prepare for the inevitable implications for leadership and management.
Is artificial intelligence killing jobs?
Although the media often gives the impression AI will lead to robots replacing all human workers, it's more likely current career paths, industries and even the day-to-day tasks of your job will evolve. In fact, 35% of the skills you need to do your job will have changed by the year 2020.2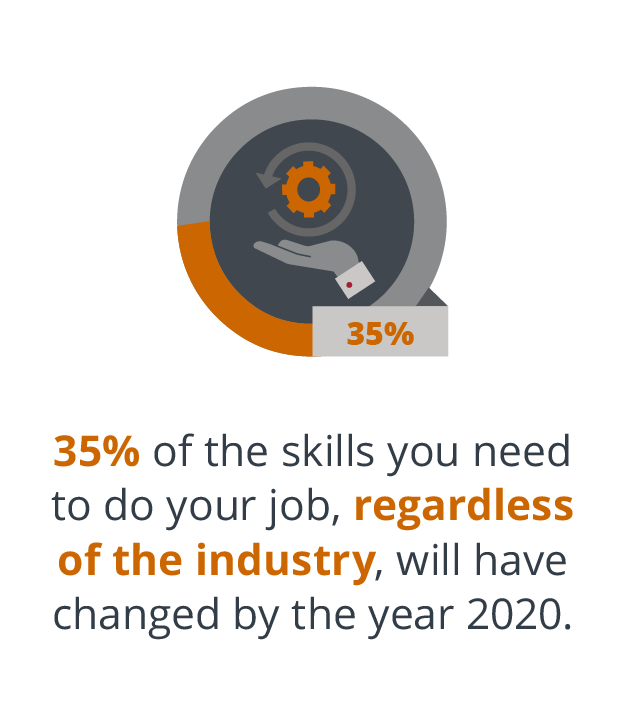 In the Artificial Intelligence: Implications for Business Strategy online program offered by the MIT Sloan School of Management and the MIT Computer Science and Artificial Intelligence Laboratory, a large focus of the content is on the business implications of AI and preparing for these changes. The intention of the program is to differ from other AI courses which are often technical in nature or with a technology-focused approach, by rather having a business-oriented approach.
In order to understand fully how AI will impact the future of work, the program seeks to explore the core features of AI technologies from a business perspective.
With this in mind, the following three key areas will be focused on in module five of this artificial intelligence online program:
1. Exploration of the different kinds of AI.
This particular unit aims to explain the different kinds of AI that impact business implications in varying degrees and how businesses can use these to their advantage. It explores different subtypes of AI including:
Machine learning
Rule-based systems
Natural language understanding
Activity recognition
Automation
Evolutionary algorithms
Intelligence amplification
Robotics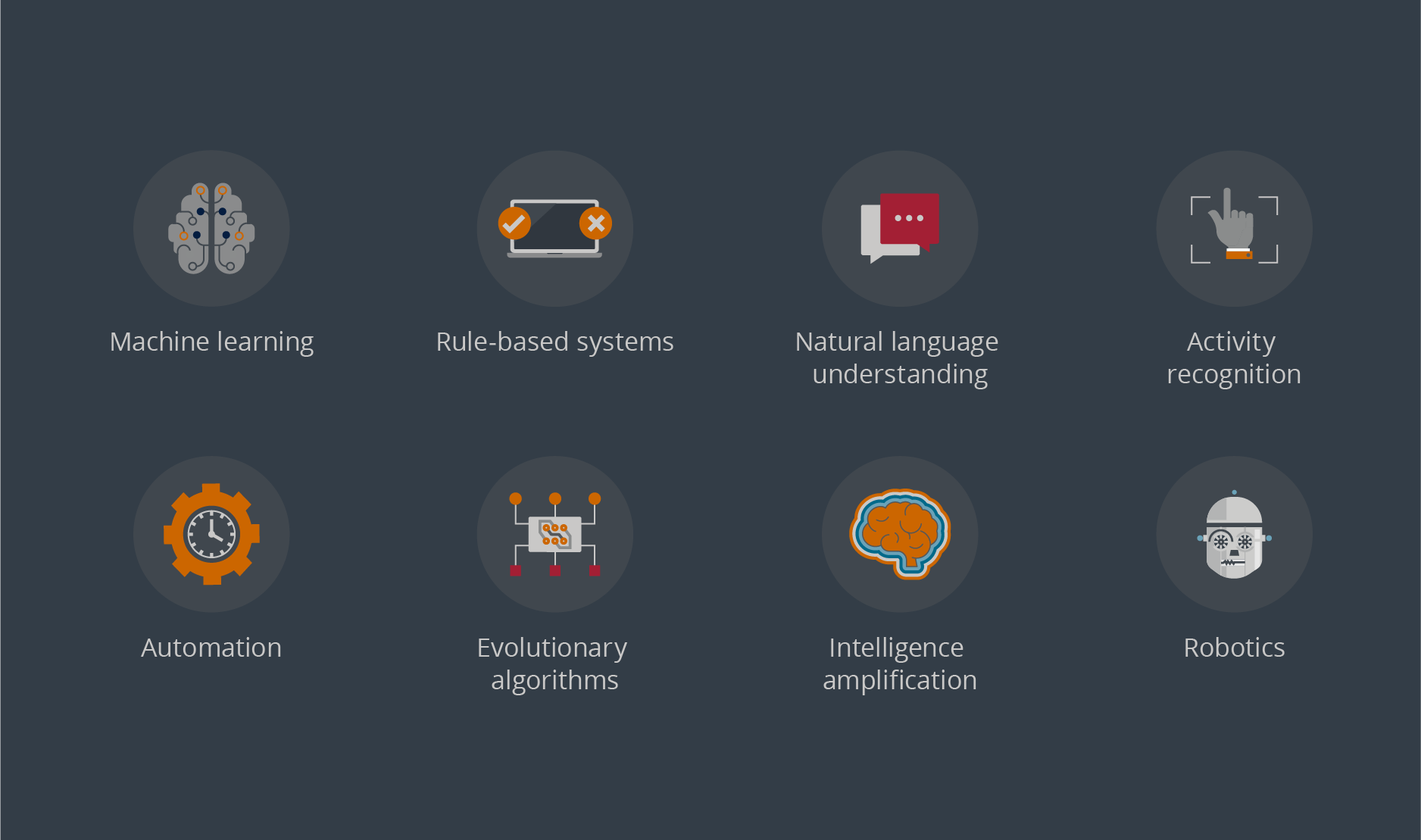 Robotics can be defined as the automation of physical tasks. Yet the term 'robot' can be used when referring to systems automating information-processing tasks. An example of this includes 'robo-advisers' helping clients manage their investments.
2. The impact of AI on the workforce and society.
A key focus of this unit will be on the impact AI will have on employment.
Simply put, AI is feared by many. In fact, 60% of those who completed a survey on AI said they fear the use of robots will lead to fewer jobs within the next 10 years.3 However, despite these fears, the labor market has in fact risen.
MIT faculty and industry experts from this program provide an in-depth understanding on the business implications of AI and how these can be prepared for, in the form of interactive videos and additional resources. Further topics discussed include the O-Ring Theory and the productivity paradox.
Watch the video below to see what Thomas Malone, Patrick J McGovern (1959) Professor of Management and Founding Director of the MIT Center for Collective Intelligence says about the impact of AI on employment:
3. The ethical implications of the human-machine partnership.
As technology continues to progress, so do the ethical issues and implications of using machines in partnership with humans. If we are to rely on AI to bring us into a new world of labor and efficiency the machines need to perform as planned, and not provide an opportunity to be hacked or influenced and used for someone's own ends. Think drones impacting private spaces and security, and the possibility of artificial bias and prejudice. Recently Computer Scientist John Giannandrea, who leads AI at Google, said his fear for artificial intelligence is not a robot takeover, but the potential for bias to creep into AI.4
One of the business implications of AI is ethics when adopting these new ways of doing things using machinery. This topic is explored in this unit to understand why organizations should care about AI ethics, with the solution often ensuring a human is involved somewhere along the way.
Some AI ethics topics explored in this unit include:
Autonomous vehicles
Crowdsourced workers
Biased algorithms
---
Are you ready to explore AI from a business perspective and learn to integrate AI into your organization with MIT?
Register now to learn how to create a strategic implementation plan of AI technologies