Why you should invest in occupational health and safety training for your employees
2.2 million fatal workplace accidents happen every year across the world, and 2,643 of those happen in South Africa.1
If you were hesitant about allocating business budget towards implementing effective occupational health and safety training into your workplace, let those statistics highlight the importance of it.
"If employees are not trained in the basic principles of Health and Safety, the environment, and how to protect themselves and fellow workers, the company is likely to pay the price for accidents and injuries," says OCSA's OH Diploma Training and Quality Manager, Alta Kruger.2
Unfortunately, due to the scarcity of resources or a lack of awareness, many business leaders do not think to invest in safety officer training, causing not only their staff to suffer, but their business too.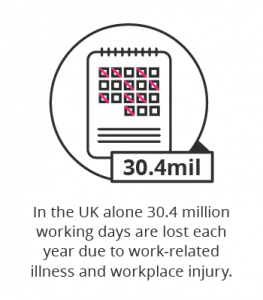 However, if you are trying to motivate for budget towards occupational health and safety training for your staff, here are three ways it would benefit your business:
1. Your business would be OHS compliant
In South Africa, the most important regulation surrounding occupational health and safety is the Health and Safety Act of 1993. The two main pillars of this act are:
The duties and responsibilities of employees to support a safe work environment
The duties and responsibilities of employers in safety management
This law expects every employer to provide a healthy and safe work environment for their employees. The easiest way to do this would be to train a team of staff to lead OHS initiatives within the organisation and ensure the organisation remains OHS compliant.
2. A safe and healthy workplace boosts employee productivity
A study conducted by Lockheed Martin of their Paducah plant found that by following safety procedures, they were able to increase employee productivity by 24% and reduce factory costs by 20%.4
Similarly, a survey of Chief Financial Officers (CFOs), conducted by Liberty Mutual Insurance Company, revealed that almost 40% of CFOs cited productivity as the top benefit of an effective workplace safety program.5
Not only will an OHS-compliant workplace reduce the likelihood of your employees having to take sick leave or be in the hospital due to workplace accidents, but taking the time to show your interest in their safety is also a great way to build a loyal, engaged, and therefore productive staff.
3. Funding health and safety training will save your business money
If you think health and safety training is expensive, then you wouldn't want to know how much one workplace injury or fatality could cost your business.
Aside from litigation costs, compensations payments, hospital bills, medical expenses, and legal fines, the National Safety Council (NSC), found that indirect costs for injuries in the construction industry can be as much as 17 times more than these direct costs.6
Indirect costs include loss of productivity, worker replacement, increased insurance premiums and attorney fees.
A report from HSE highlighted that, in Britain between 2013 and 2016, an average of 622,000 workers were injured in workplace accidents and 528,000 workers suffered from ill-health due to a hazardous work environment, costing organizations an estimated total of £2.8 billion.7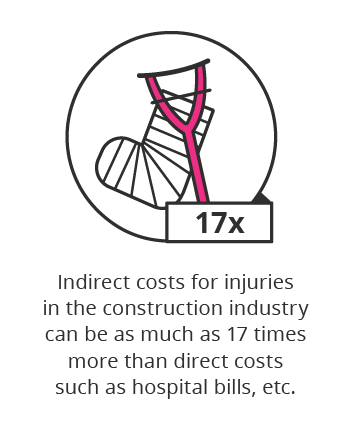 Think about how much money you could be saving if you chose to invest in training your staff to be OHS compliant, and gained more out of it in the long run, rather than waiting for them to encounter workplace hazards and cost your business hundreds of thousands of rands in the future.
---
Ready to use your business budget to fund occupational health and safety training?
Download our Corporate Training Brochure and enrol your team in the UCT Occupational Health and Safety online short course
---
1 FSP Business
2 OCSA
3 CommLab India
4 Safety Line
5 OSHA
6 Safety and Health
7 HSE