Project Management South Africa, the voluntary professional association, hosted a conference aimed at focusing on innovation within the field of project management.  In the spirit of innovation, GetSmarter developed a visual representation of the highlights from top industry thought-leaders. These comprehensive mind maps detail the most memorable presentations, allowing the valuable contributions made during the conference to live on.
For access to the full Sketchnoter's Guide to Innovation in Project Management, click the image below and begin your download: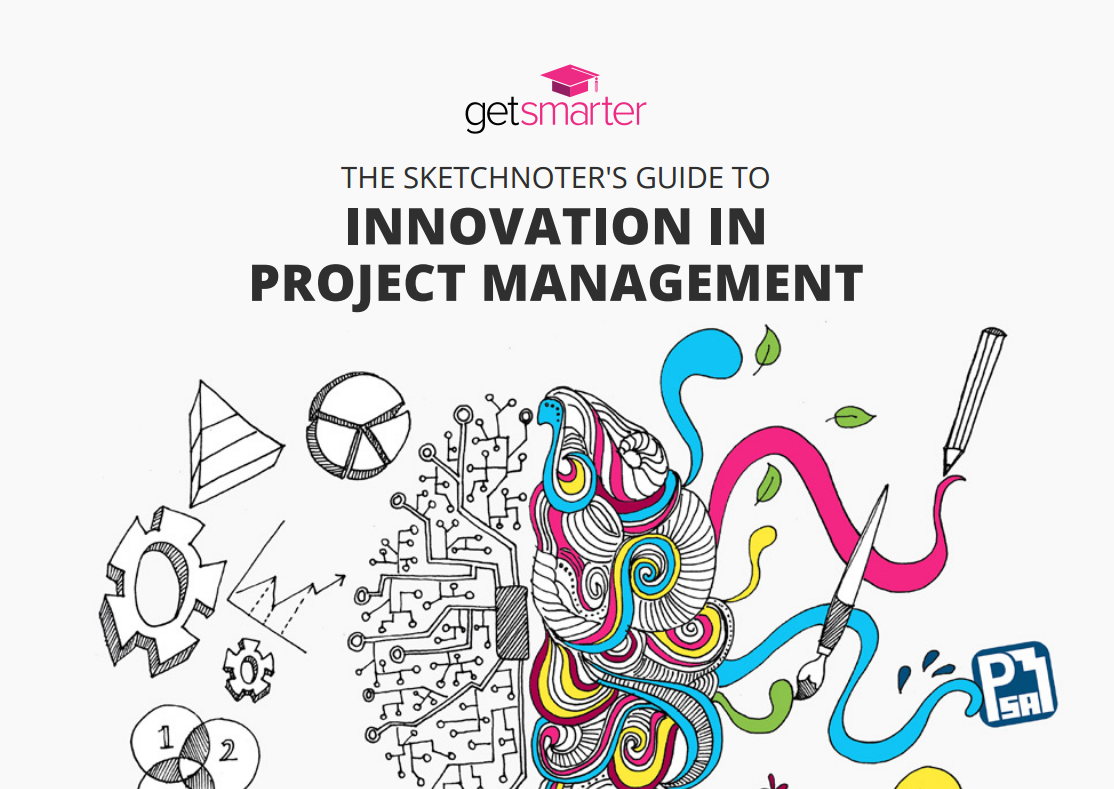 This creative and engaging way of documenting conference outcomes will help anyone interested in a career in project management or advanced project management, get maximum benefit out of the presentations. It also ensures they are able to reference and implement these learnings in their day-to-day activities, helping them to further enhance their careers as project managers.
Some of the highlights you can expect from your copy of the Guide to Innovation in Project Management:
Moving from an efficiency-driven economy to an innovation-driven economy
Delivering innovation from concept to commercialisation
A comprehensive project management and project support services career path plan
On why the decision was made to introduce the guide, GetSmarter's Brand Manager Claire Butler says, "We wanted to make sure attendees were free to engage during the conference, feeling confident in the fact that they'd get a documented list of key outcomes to walk away with to further enhance their learnings post the conference."
*Want to know how to become a brand manager?
The Sketchnoter's Guide was created in partnership with the Sketching Scrum Master as an innovative way of visualising the conferences learnings.
---
If you'd like to contribute to innovation in the field of project management, you'll need to ensure that you have the most up-to-date skills and knowledge behind your name with an online project management course.
Find out more about the UCT Project Management online short courses on offer:
UCT Project Management Foundations online short course
UCT Advanced Project Management online short course
---