How To Become A Project Manager
The project management industry is a competitive environment that developed from extensive military, aerospace and intelligence projects of both the Second World War and Cold War. The early management practices of global supply chains, project life cycles and procurement operations defined the trajectory of who a successful project management professional should be today.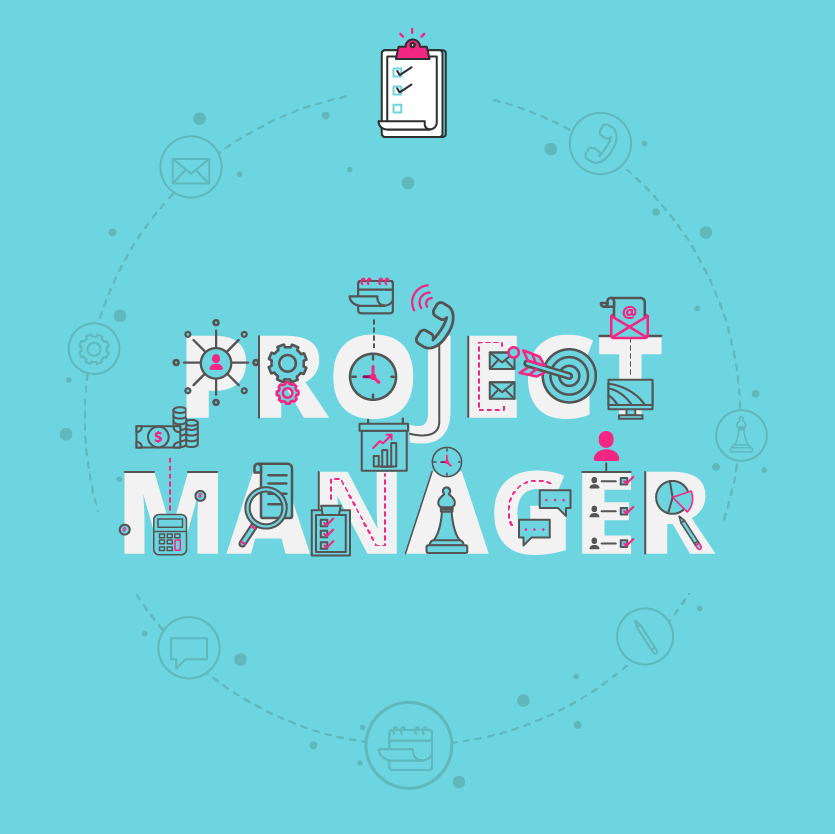 The role of a Project Manager is to oversee business projects and create optimised processes to allow for project goals, timelines and budgets to be met.
When discussing this career path, Project Management blogger, Elizabeth Harrin, says that the outlook for a successful, enthusiastic and professional Project Manager is great.
"You can specialise in risk management, scheduling, information technology, or stay generalist and work in practically any industry from construction and heavy engineering to the arts."
Industries where Project Managers are in high demand



What are the key responsibilities of a Project Manager?
The daily tasks of a Project Manager will vary depending on the scope of the industry, field or project.  In order for you to fulfill in-demand business functions and stand out as a Project Manager, you need a combination of relevant skills, experience and a passion for continued professional development.
The key responsibilities of a Project Manager include making an impact in the following three key areas: 
Project management

Manage detailed daily communication with internal and external project stakeholders and be comfortable dealing with senior executives, as well as, a diverse range of personalities
Coordinate a workforce to exceed output expectations and manage conflict effectively in project teams with an emphasis on communication

Risk management

Use business risk management skills to identify, assess, prioritise and manage potential risks facing a project or business
Use risk management and recording techniques and documents and assess project risks according to their likelihood and degree of impact

Business systems analysis

Deliver consistent high-quality work to meet budget and time constraints – use estimating techniques to calculate project schedule and cost
Draft and update project documents including budgets, project charters, project plans, communications plans and resource reports
---
Related content: Up your game with The Project Manager's Playbook

---
 What is the career path of a Project Manager?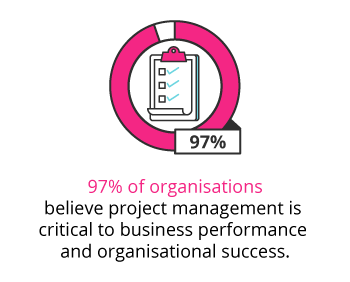 97% of organisations believe project management is critical to business performance and organisational success.1
The career path for a Project Manager is not clearly defined. You'll be able to start in a variety of different project-based or associated roles where, with the right amount of on-the-job training, project management qualifications and project management courses, your trajectory can take on more project management focus.

The best roles for experience to transition to project management:
Working in an organisation in the following positions can lead to exposure to project-related tasks and in-demand skills you'll need to transition to your project management role:
Project team member
Line Manager
Team Lead
Project Assistant
What is the potential salary for a Project Manager?
Your earning potential as a junior Project Manager can increase rapidly depending on your employment opportunities, determined by your work experience, industry, educational project management qualifications and location.2
On average, it takes 7 years in the profession to move up from entry-level to managing large, complex projects.3

 Click on a country to see what you can expect to get paid as a Project Manager in either South Africa, the United Kingdom or the United States of America:
What are the education and training requirements for a Project Manager?
"There are no set education and training requirements for the profession; however, there are recommended learning paths, which may vary depending on the organisation, industry, and region." Says Kyle De Freitas, Head Tutor for the UCT Project Management online short course. "Formal qualifications in project management and project management courses are highly recommended and therefore should be considered. Furthermore, professional certifications such as those offered by the Project Management Institute (PMI), provide a means to gain recognition and for one's knowledge and experience."
---
Related content: What is Project Management Institute PMI certification?

---
To start in this profession you'll be required to earn one of the following:
A bachelor's degree in organisational management, engineering, marketing, finance, information technology or project management. You'll be able to use one of these key academic foundations with experience you'll gain working on project-related tasks to successfully prepare for your career.
A graduate certificate is typically a program intended for professionals who already have a bachelor's degree, extensive work experience or both. This certificate will be available online and will teach you skills including cost management, scheduling, risk assessment and team leadership.
A professional certificate can be earned once you have met key requirements involving education, experience and ethics. The Project Management Professional (PMP) credential is offered by the Project Management Institute (PMI), and is key factor for your employment or career advancement.
---
Which skills do you need next?  
Download a course prospectus to find out how one of these online short courses can help you become a Project Manager.
2 Payscale

3 wrike