Why is property a good investment?
Wondering whether property is a good investment for your professional development and asset portfolio? Or whether you should become a Property Developer?
Watch this short video where François Viruly, convenor of the University of Cape Town Property Development and Investment online short course, explains why it's almost always a good idea to invest in property "because you have leases in place and income is contractually determined, and hence if you have a five year lease you can be fairly assured that you will have five years of income."
You'll learn from François on this property development course as he explains the intricacies behind what it takes to become an effective Property Developer, and gain the right skills to effectively take part in property development.
Property investment is paving the way
Andrew Carnegie, entrepreneur, business leader and often a man described to be one of the wealthiest people of all time was quoted as saying, "90% of all millionaires become so through owning real estate".1
Although he made this statement over a decade ago, not much has changed. Property investment is still considered to be one of the biggest investment opportunities of all time.2
Here are two big reasons why:
1. Property investment provides financial stability
In such an unstable economic period, there are many reasons to be cautious about where you invest your money. But one of the main advantages of the property development industry is that it provides a level of stability and certainty to your investments.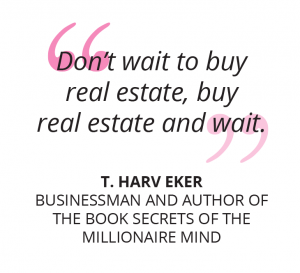 The Entrepreneur recently listed property investment and development as one of the smartest ways to invest for your future.3
By buying property and leasing it out, you're locking down a consistent monthly income for the duration of the lease period.
However, unlike other investments, there are three things you will need to do to ensure your profits grow:
Be willing to put money towards the maintenance  and care for your property in order for it to be of value and continue to provide a source of income for you
Continually upskill yourself in terms of property investment and management training to make sure you are ahead of the industry trends and changes
Develop insight on how to identify the best properties to invest in by considering and researching factors such as neighbourhood, taxes, schools and crime
---
Related content: Where is the best place to invest in property?

---
2. Property is the only appreciating asset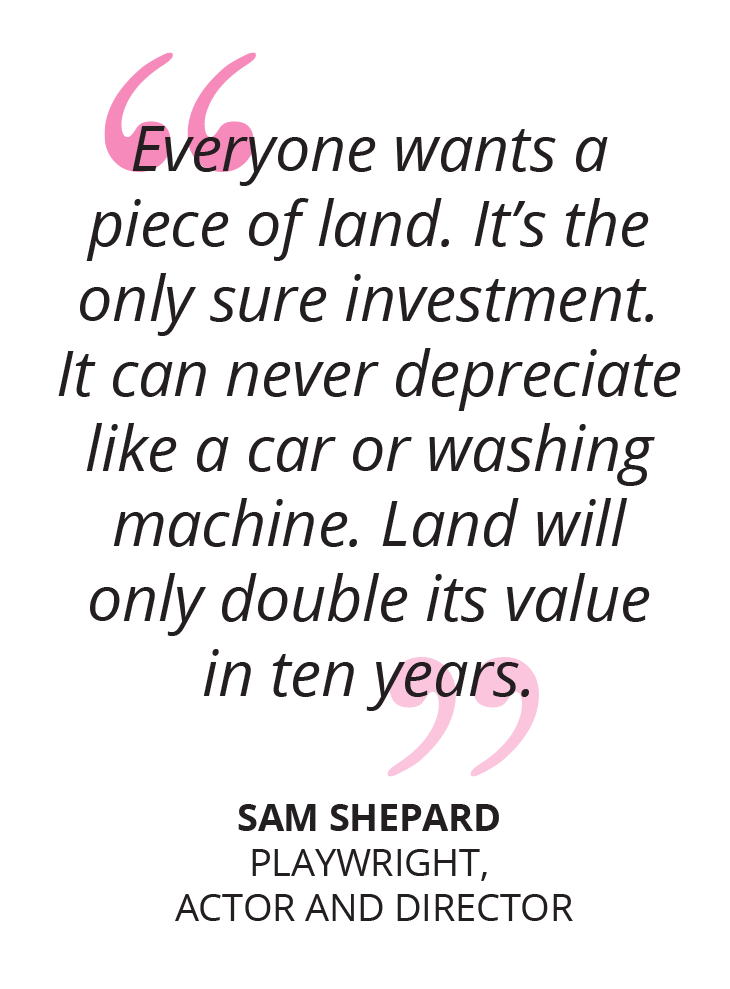 Buying a property can leave a dent in the bank account, but don't be tempted to see it as an expense instead of an investment. Property Developers harnessed with the right management expertise, can be sure to see their investment appreciate as time goes on, and what's appreciating even more is the land the property is situated on.
"Recent statistics have shown affordable properties in major metros to be the fastest appreciating property investments in South Africa – a trend likely to continue," says Bill Rawson of Rawson Property Group. "Low and mid-range homes tend to appreciate faster than luxury properties on the residential market for several reasons," he says, "The first of these is the consistently high demand seen for properties of this type."
Historically, property has provided excellent appreciation in value, far exceeding all other investment types. As long as the you are effectively managing the asset, rent prices – as well as the value of your investment – will appreciate.
The external investment environment
The consequences that come with not understanding economic principles as an investor were exemplified in the 2008 collapse of the US housing bubble leading to the US recession. Many speculate as to what exactly caused this, but a lot of it had to do with investors buying property and taking out loans without fully understanding the current status of US economy.
 The crisis may have begun in the US housing market, but the consequences eventually affected the global economy.4
A personal property investment failure is unlikely to come with the same consequences, but what the financial crisis tells us is that it's imperative for investors to understand how fluctuations in the financial markets will directly influence investments.
Want to gain an advantage as a Property Developer?  Ensure you understand how the external investment environment works before making investment decisions.
Grab the opportunity for what?
Becoming a lucrative Property Developer relies heavily on knowing when and how to grab an opportunity. It's not good enough to just have the money – without the right industry knowledge, your money could go to waste on a bad investment.
In order to become a recognised and savvy property entrepreneur, you'll need to:
Gain the skills on how to identify either your own or your investor's objectives
Analyse and understand the investment climate and market conditions
Develop a financial analysis
Investing in property development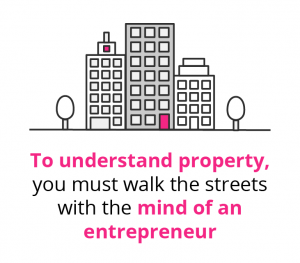 Professor Francois Viruly, Property Economist and Associate Professor, and the Course Convenor for the UCT Property Investment and Development online short course says, "To understand property, you must walk the streets with the mind of an entrepreneur".
Before beginning your future in property investment, there are a number of related fields and skills that will aid you in understanding everything that comes with owning and managing an asset portfolio.
These include skills and industries related to:
Real Estate
Architecture
Commercial Property Law
As the market continues to change and become more competitive, it's important for Property Developers to place emphasis on upskilling in order to expand their asset portfolio.
---
Transcription

Property is a good investment because you have leases in place and income is contractually determined, and hence if you have a five year lease you can be fairly assured that you will have five years of income. And that provides the level of stability that real estate investments are so well known for.
1 College Investor
2 MashVisor
3 The Entrepreneur
4 The Economist