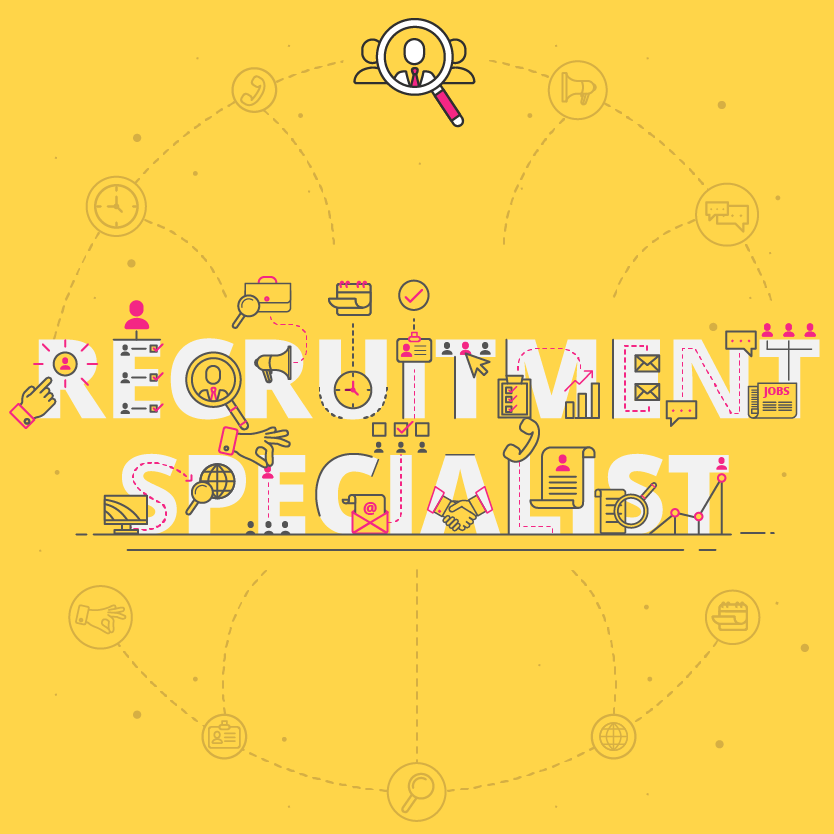 The face of employee recruitment is currently undergoing massive trend shifts, becoming more challenging every year.1 The average time taken to fill a vacancy at an organisation is up to 27 days, with the best candidates being taken off the market in 10.2
The people headhunting that top talent? Expert Recruitment Specialists.
Recruitment Specialists, also known as Talent Acquisition Specialists, are tasked with finding the best employees for their organisation. They typically work in collaboration with the manager of the department they are hiring for, and can either work in-house or be contracted through a recruitment agency.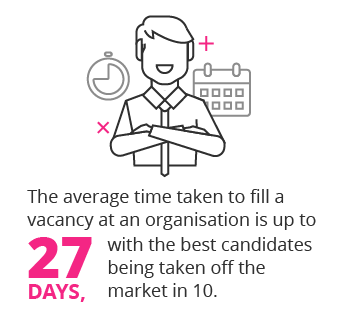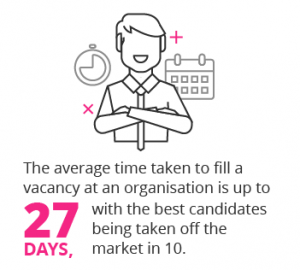 Recruiting in the 21st century requires agile professionals who can adapt to the shifting industry demands and meet the requirements of both client and company, if you want your acquisition rate to gain the advantage you'll need to know how to utilise new recruitment tools in collaboration with reliable talent sourcing methods.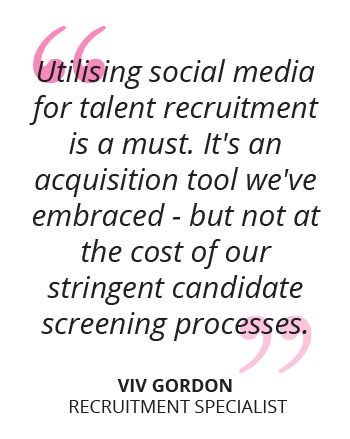 "Social Media has played an enormous role in changing the landscape of recruitment with companies and recruiters being able to advertise directly on platforms such as LinkedIn, Facebook and Twitter, says Viv Gordon of Viv Gordon Placements. "Utilising social media for talent recruitment is a must. It's an acquisition tool we've embraced – but not at the cost of our stringent candidate screening processes. Our process unlocks the "personality and emotional intelligence" of the candidate which ensures that they are the best fit for the culture of the company as possible. This is often not evident from just the "CV" or online profile."
To be a successful Recruitment Specialist, you would need to have the following skills:
Organisational
Detail-orientated approach
Risk management
Clear communication
Strong negotiation
Expert market knowledge
---
Related content: The Difference Between Talent Management and HR Management

---
What are the key responsibilities of a Recruitment Specialist? 
As a Recruitment Specialist, you'd be tasked with filling jobs that require specific skills, education or qualifications, which results in a need to work in conjunction with department managers or HR Managers.
Your responsibilities as a Recruitment Specialist would not only be limited to finding the best applicants for the job, but would also include an analytical aspect as well as research and development.
As a Recruitment Specialist, your daily responsibilities would include tasks in the following three key areas:
Talent recruitment 

Apply strategic human resource frameworks to test for competency
Analyse and recommend solutions to human resource issues
Develop, revise and implement HR policies and procedures

Talent management 

Diagnose difficult job vacancies and strategise the best recruitment approach to fill them
Acquire the best talent to suit an organisation in the 21st century
Analyse current recruitment processes and suggest areas for improvement or risk management

Talent labour law 

Create detailed job descriptions and define appropriate compensations
Manage the complexities involved in staff disputes, recruitment processes and fair employment
Practice and promote fair labour operations as an employer

What is the career path of a Recruitment Specialist?
The demand for HR roles, in general, is expected to be healthy for the near future, with the job market predicted to grow by 5% every year until 2024.3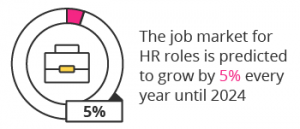 When considering options for the future, Recruitment Specialists have many potential career paths to choose from, including growing into a generalist role or moving into management.
These are some potential roles for a Recruitment Specialist looking to move up:
HR Generalist: Most Recruitment Specialists move into this role as a natural progression. As an HR Generalist, your role would revolve around advising HR Managers on decisions related to human resources, including recruitment and conflict-resolution matters.
HR Manager: A large portion of Recruitment Specialists assume the role of HR Manager after a few years experience in their role. As an HR Manager, you would be responsible for overseeing employee recruitment, policies and procedures, and compliance management issues in the workplace.
HR Director: After several years of experience in mid-level HR roles, Recruitment Specialist can eventually move into the senior role of HR Director. This position is a high-level managerial role, responsible for heading up various departments and being in charge of strategic decision making.
Meet a past student who studied the UCT Human Resource Management online short course: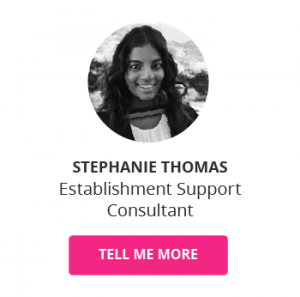 What is the potential salary for a Recruitment Specialist? 
As a Recruitment Specialist, you could operate in any number of industries. As a result, there are specific skills that would be required to thrive in each company you work for. There are, however, some key skills that are essential to increasing your earning potential in any Recruitment Specialist role.
The skills you'll need to advance and increase your earning potential as a Recruitment Specialist are:
Labour compliance law
Interviewing skills
Professional communication
Full-cycle recruiting expertise
Basic project management skills
Click on a country to see what you can expect to get paid as a Recruitment Specialist in either South Africa, the United Kingdom or the United States of America:
What are the education and training requirements for a Recruitment Specialist?
The route to becoming a Recruitment Specialist usually requires a graduate degree in a related field. Experience, while not a requirement for many positions, is a strong deciding factor when determining an applicant's suitability for the role. Certification is usually voluntary, but some employers do require it.
Here's how to move up into the role of a Recruitment Specialist:
Earn a Bachelor's Degree to learn the foundational skills: A Bachelor's Degree in Human Resources, Business, Psychology or any other related field is required by most employers. Coursework usually includes the subjects of industrial relations, business, professional communication, HR management, psychology, and accounting.
Get recognised as an industry professional through certification: While only a few employers require Recruitment Specialists to earn certification, being able to show that you have professional competence goes a long way to proving you can fulfil your responsibilities in the position. The Society for Human Resource Management offers the SHRM Certified Professional and SHRM Senior Certified Professional certificates, for example.
Keep your skill set relevant with an online short course: One of the best ways to prepare for a career as a Recruitment Specialist is to augment experience and knowledge with a Human Resource Management or Advanced Human Resource Management online short course.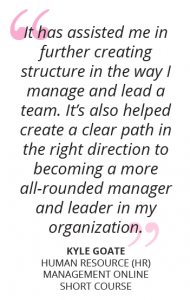 ---
Which skills do you need next?  
Download a course prospectus to find out how one of these online short courses can help you become a Recruitment Specialist.
---
Forbes 1
Bls 3