Six New Professional Rules To Keep You Relevant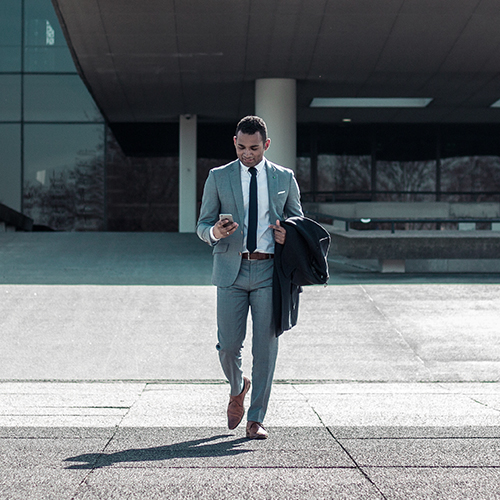 This is an excerpt from The New Professional's 2018 Career Guide. Have you got your free copy?
The emergence of the Fourth Industrial Revolution may have shifted organisations, individuals and society toward an incrementally on-demand world, rife with change, but it's also led to the rise of the New Professional.
This is someone who:
Has an agile mindset
Evolves with the times
Is not afraid of change
Combats the effects of this disruption with the desire to learn, unlearn and relearn
"Continuous learning lies at the heart of thriving in the context of the Fourth Industrial Revolution. The skills required for most jobs are evolving rapidly but our adult education and training systems are lagging behind. While 35% of the skills demanded for jobs across industries will change by 2020, at least 1 in 4 workers in OECD countries is already reporting a skills mismatch with regards to the skills demanded by their current jobs. Thus, enabling and empowering workers to transform and update their skills is a key concern for businesses and societies across the globe."

Mike Walker, Research Director, Gartner (2017)
Past students of GetSmarter short courses are afforded the chance to engage with each other on topics such as the Future of Work, and their plans to adapt and stay relevant, on the New Professionals Network. Here are six rules New Professionals commonly apply in their quest to stay relevant:
Rule #1: Growth hack your career
A growth hacker is – in the words of its founder – "a person whose true north is growth."1 As a growth hacker, every decision made, every strategy built and every initiative taken should be informed by one thing – the desire for growth.
You need to see your career as a scalable product.
2018 Checklist:
Set clear, measurable and attainable goals for the direction your career is heading in
Remain agile in your approach to skills development through continuous learning
Use LinkedIn and other networking platforms or events to leverage the insights, feedback and influence of industry-leaders
Rule #2: Check your sell-by date, and actively work to extend it
In order to extend the shelf life of your career, you must be willing to adapt, modify and learn. Perhaps you can find out what your skills are really worth by going through the interview process with other companies in your industry – seeing yourself through their eyes. Alternatively, set your sights on a job you aspire to have within the next year and proactively learn the extra skills needed to meet the requirements.
2018 Checklist
Build a professional development plan that details your strengths and weaknesses within your current career
Pursue any opportunities to capitalise on your strengths and improve on your weaknesses
Rule #3: See your skill set as a commodity
When you're browsing through job opportunities, what do you do when you face a skills mismatch with a job that really interests you? Do you keep browsing to look for something more relevant to your abilities, or do you resolve to do whatever it takes to land the job you want?
Be intentional about your skills development. Decide what job you aspire to and invest in learning the skills needed to get you there.
2018 Checklist
Create a Skills Development Strategy to identify your skills needs
Prioritise the skill sets you want to develop
Rule #4: Take out an insurance policy on your skills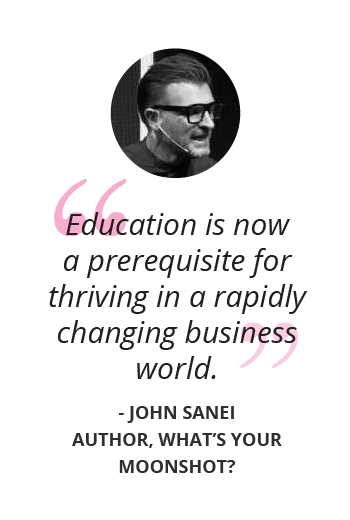 You would invest in insurance to protect your assets, your health, even your life, in the hope that it will benefit you, or your family, in the future. So why not invest in your skills? There's a new model of education that's becoming almost non-negotiable in today's work economy: continued education for adults.
2018 Checklist
Sign up for an online course
The best part is that your "monthly payment" of course fees and study time will produce tangible and instant returns you can implement throughout your career
Rule #5: Don't do it alone
Businesses are reporting record numbers of cases of burnout in their turnover reports. The demands on the average working professional have increased. Not only are you expected to do your job, but you're expected to do it at a faster pace.
80% of CEOs polled said they've had mentors, allowing them access to insider knowledge and power, fast-tracking their careers.2
Amidst this demand and change, it's vital to learn from someone who's had personal experience in climbing the evolving job ladder and can deliver insights into career challenges and opportunities.
2018 Checklist
Get a mentor or coach
Choose someone who has the title, position or experience you're hoping to achieve in the next few years
Depending on the type of guidance you want, you can either ask someone to be your mentor, or hire a coach.
What's the difference between a mentor and a coach?
| | |
| --- | --- |
| Coach | Mentor |
| A trained professional who is an expert in learning and goal attainment. Someone who can work with you to identify unused opportunities and actively work towards sustainable change against a career goal you set for yourself. | Someone who has experience that you can learn from, who can impart knowledge and shared experience to help you in your own path. Possibly someone further along their career trajectory, who you admire and who could help you make better decisions based on their own prior experience. |
Rule #6: Work to stand out in a new brand world
Think about how someone would describe you in a sentence – that's your personal brand.
In a world where anyone can type your name into Google to find out more about the type of person you are, it's more important than ever before that the information available about you, and the way people perceive you, promotes or sells your professionalism, personality and ability.
2018 Checklist
Craft a well-polished elevator pitch – a quickfire 20-60 second overview of yourself to convince someone you have something worthwhile to offer
Clean up your online presence
Create a portfolio of evidence – a digital showcase of your skills and accomplishments, tailored for the specific position that you're applying for
---
The above is an excerpt from The New Professional's 2018 Career Guide. Keen for more career-related advice?
Download yours here: