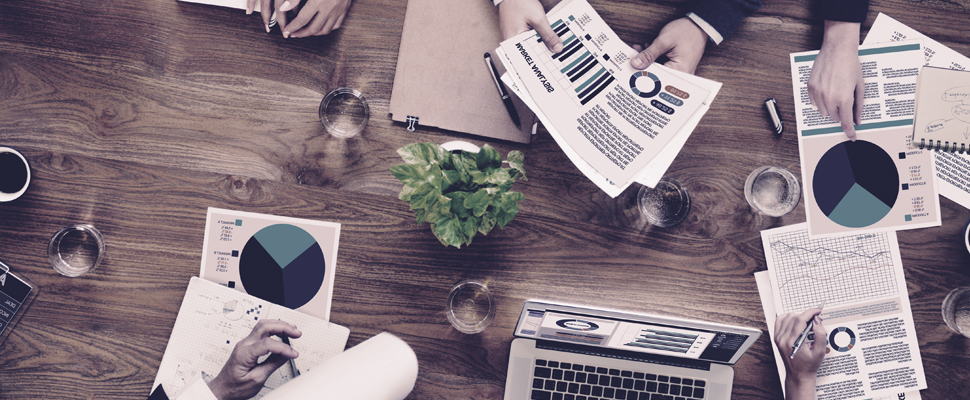 How do you know if what you're working on right now is really adding value to the bottom line of your business?
When management fails to set clear, strategic objectives and monitor the organisation's focus as a whole, teams run the risk of chasing misaligned priorities and costing the company money.
"We're focusing on the wrong kind of productivity — and, in turn, the wrong kind of management," says Ryan Fuller from Harvard Business Review. "It turns out that enterprise productivity is different than just the sum of personal productivity."
Today, it's more than just using the latest productivity tips or quick hacks within your team.
Businesses need to develop a holistic productivity mindset, one that will ensure the most important revenue generators are chased down continuously.
To ensure that the investment of time and effort from employees will directly correlate with company priorities, you need to implement productivity principles into the blueprint of your business.
Answer these four questions today and gain actionable insight you can integrate into your organisation tomorrow:
1. What are your quarterly, annual, and five-year goals?
Why: Writing things down is powerful. When you document and distribute your company strategy to all stakeholders involved in your business, individuals are not only held accountable to working on projects that move your business towards those goals, but also feel empowered with the authority to act in more productive and aligned ways. It is important to have defined goals as they will remind the team of why they do what they do and provide them with a strong form of motivation – purpose.
How: Create a One-Page-Strategic-Plan (OPSP). This simple yet powerful tool will summarise the vision of the organisation and create a cohesive format for all teams to work from.
Individuals or organisations with too many priorities have no priorities and risk spinning their wheels and accomplishing nothing of significance. In turn, laser-focusing everyone on a single priority — today, this week, this quarter, this year, and the next decade — creates clarity and power throughout the organisation." ― Verne Harnish
2. Which employee feedback system does your business use to boost productivity?
Why: Formalising the processes and tools by which team members are able to constantly seek and offer rich, quantitative feedback will have an immeasurable impact on the overall productivity of your organisation.
How: Structure a meeting system that maintains a balance between short-term and long-term priorities. Schedule daily, weekly, monthly, quarterly and annual meetings that involve teams, individuals and management leaders.
Heard of a Daily-Stand-Up?
Every day, at the same time, hold a short meeting, in a different location to your desk, with your team. During the meeting each team member answers the following three questions:
What did you do yesterday?
What will you do today?
Are there any impediments in your way?
By focusing on what each person accomplished yesterday and will accomplish today, the team gains an excellent understanding of what work has been done and what work remains.
3. Which workplace productivity tools are the best for your company?
Why: Building a connected culture at work with a streamlined and efficient network will result in better project management and productivity amongst teams.
How: Leverage team productivity tools, like Asana and Freedcamp, designed with a specific focus on usability and collaboration. By infusing ease into everyday communications your organisations day-to-day dealings will be conducted with greater ease and efficiency.
"If you want to teach people a new way of thinking, don't bother trying to teach them. Instead, give them a tool, the use of which will lead to new ways of thinking.'' — R. Buckminster Fuller
4. Which communication strategies should you use for a positive workplace?
Why: Creating clear levels of communication and focusing on the quality of interactions between employees is key to reinforcing productivity in an engaged workforce.
How: Identify the strengths and weaknesses of individuals and your team to understand how, when working, they can best be played to their strengths. Then you can look to allocate unique responsibilities and redistribute priorities while allowing opportunities for recognition and appreciation down the line.
---
Want to improve your productivity through a new skill set?
Browse over 60 online short courses from the world's best universities.