The Value of Women Empowerment Today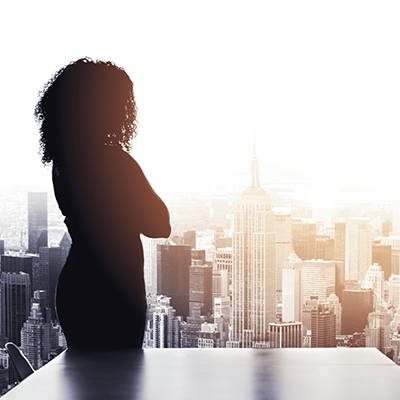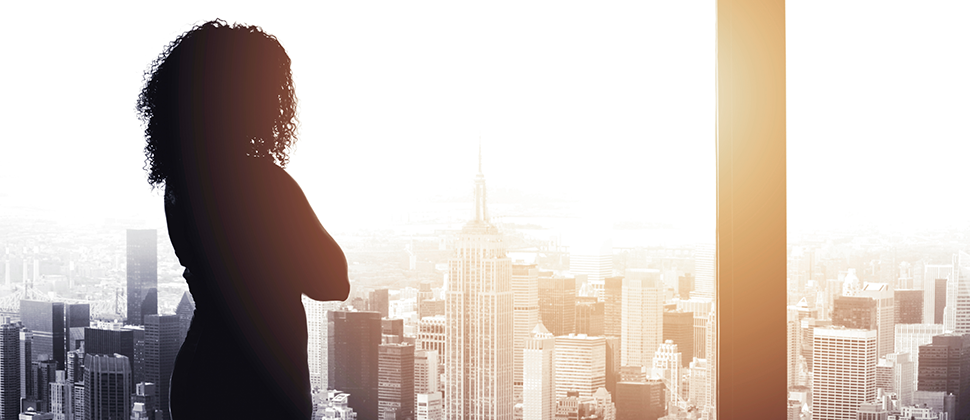 It's official – a shift towards women empowerment is underway. Bridging the gender income gap is no longer a conversation centred around complaints and inactivity. Gender equality is a full-force movement with a loud voice.
Gender disparity within roles of leadership has been built over generations. Stereotypes and patriarchal cultures have been nurtured by non-inclusive working customs and practices. World Economic Forum's report, The Future of Jobs, spoke with hundreds of Chief Human Resource Officers, from over 350 leading companies about why there is such an absence of female leaders. The study showed that 44% of respondents said that unconscious bias among managers was a major barrier to gender diversity in the workplace.1
While the statistics are discouraging, the effort to overcome barriers in male-dominated business sectors is being driven by some of the world's leading women in industry, alongside major campaign initiatives and companies. The future leaders of our world are officially being reimagined.
A feminine shift
Gender diversity in leadership roles has historically been limited since our socio-economic and political spaces have been led by men. The percentage of women in national parliaments in 2017 was 23.4%, this number only increased by 0.1% from 2016.2 The number of female CEOs featured in the Fortune 500 is a mere 24.3 In Africa alone, only 5% of women hold a CEO position.4
But can the current gender imbalance solely be blamed on past systems of corporate patriarchy? Or is it a matter of businesses not providing a space for women to develop and thrive in?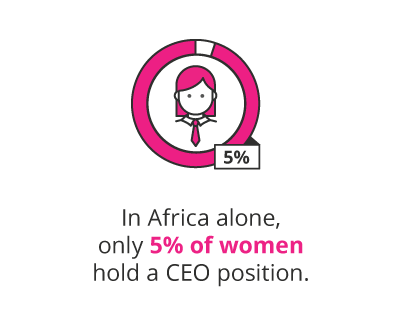 In recent years, there has been a focus on women-oriented mentoring spaces. As much as leadership is an internal act, companies need to facilitate the space and policies for women in leadership to develop. The Thomson Reuters Diversity & Inclusion (D&I) Index examines global companies making a case for diversity and inclusion.5 These businesses are embedding the initiative in their company strategy, as they've realised the societal and business benefits of creating diverse and inclusive company cultures. Within the top 100, four South African companies made the rankings; Woolworths (24th overall), Vodacom (42nd), Clicks Group (58th) and Nedbank (95th).6 Globally, women (and men) are making a case for diversity and inclusion. Businesses, and the women who work for them, are implementing strategies, in order to be the change that they want to see.
How to close the gap
The gender pay gap is arguably the biggest barrier between women and career progression. It has been previously debated that the lack of women in senior executive positions is due to the lack of incentive. According to Accenture's research, they found that in South Africa, for every R1.00 a woman earns, a man earns R1.91, equaling a 91% difference in pay.7 Gale Shabangu, the Inclusion and Diversity lead at Accenture in South Africa, says, "The future workforce must be an equal workforce. The gender pay gap is an economic and competitive imperative that matters to everyone, and we must all take action to create significant opportunities for women and close the gap more quickly."8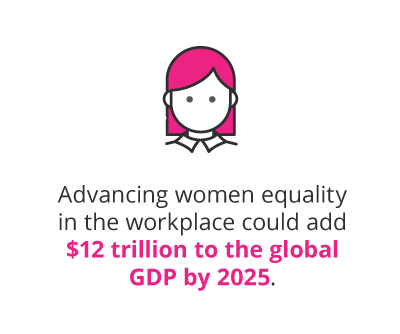 Through Accenture's findings, they offered three powerful strategies to close the gap between men and women:9
Digital Fluency: The most critical factor in closing the gap. The extent to which
people use digital technologies to connect, learn, and work is tremendous. The digital industry provides countless opportunities that if harnessed, could significantly empower women in the workforce.
Career Strategy: This speaks to the need to create a strategy that encourages women to aim high, make informed choices, and manage their careers proactively. This factor relates back to the importance of having women leaders and mentorship opportunities in the workplace. Women empower women, and ambition and confidence can come from seeing other women succeed.
Tech immersion: Improving tech skills can advance women in the workplace and help reduce the pay gap. Tech careers allow for full-time work, with senior career advancement in high-paid industries. Tech knowledge is becoming increasingly valuable and will soon become essential.
Accenture identified that focusing on the progression of women's careers could boost female income in South Africa by $47.2 billion by 2030. Applying these strategies, combined with industry support, could help close the gender pay gap completely by 2041.10
The power of parity
The need for gender equality is not only socially, culturally, and ethically necessary, it is also economically beneficial. Advancing women equality in the workplace could add $12 trillion to the global GDP by 2025.11 Women comprise half of the world's working-force, and not facilitating parity growth opportunities will see our economy suffer further.
Gender diversity has been proven to enhance workplace productivity and profitability. Companies that allow for a larger customer alignment through diversity, receive higher bottom-line opportunities.14 McKinsey reported that gender-diverse companies financially outperform others by 15%, with ethnically diverse businesses reaching a 35% increase in profits.15
South Africa needs to prioritise the reform of its leadership demographic. Females only compose 10% of South Africa's CEOs. Within the JSE-listed companies, the percentage of female CEOs dips to a mere 2.2%.16 The implications of gender inequality go far beyond individual discrimination; the effects can ripple into the productivity of global markets. When prepared with effective strategies and skills, women have the opportunity to influence these sectors, and holistically change and advance them for the better.
There could be truth in the old adage, "If women ran the world, there would be no problems". We judge our leaders by their ability to motivate, inspire, innovate and develop, to drive initiative, while simultaneously improving their own abilities. To simply say the difference in leadership styles is genetic, would be adding to the stereotypical problems. That being said, females do have their own inherent qualities that make them suitable for leadership. An article written for Forbes identified that the leadership qualities women naturally possess, are the traits most undervalued.17 Forbes lists powerful values such as opportunity-driven, strategic, passionate, entrepreneurial, purposeful and meaningful as those most overlooked. On speaking about the need for women in positions of power, Former President of the US, Barack Obama says, "Not to generalise but women seem to have a better capacity than men do, partly because of their socialization".18 Business Insider further examined this natural inclination of women being effective, arguably better, leaders. After speaking to various women why this may be the case, the answer frequently received was that they had to demonstrate their competencies at a higher level, to receive the same recognition and rewards. Simply put, "we must perform twice as well to be thought half as good."19
The sense of strength and empowerment in a group of women is often apparent, and statistics seem to reflect this. According to the results of a Harvard Business Review survey, women far surpass men when taking initiative and driving for results in their team.20 This survey analysed and measured the following leadership abilities, among others:
Effective communication skills
Analysis and innovation
Relationships and engagement
Strategising and driving
Taken from 7,280 leaders, this assessment showed that women are rated higher in 12 of the 16 leadership qualities, some of them listed above.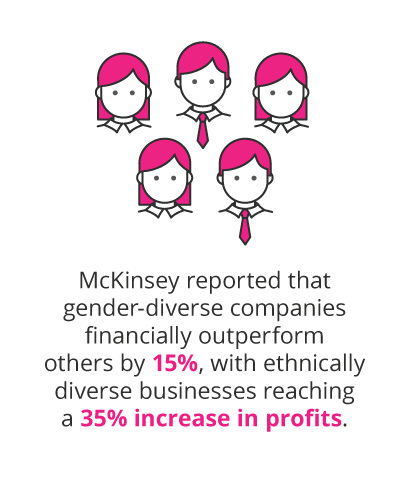 Progress towards gender equality in the workplace
Organisations such as Accenture, Women's Forum, the Lean In movement, and Time's Up are all harnessing the strength and power of women globally. They all acknowledge the fundamental rhythm; women leaders empower other women.
Lean In is a global initiative and community that is committed to helping women achieve their goals. In over 160 countries, women gather to talk, encourage, and support each other. Lean In is one of the foremost networks that facilitate mentoring spaces for
women. As a collective, they are dedicated to creating awareness campaigns and developing research that aims to advance women. Lean In's research shows that individuals feel more confident and able within a group. From 37,000 Lean In global circles, 85% of members credit their circle with a positive change in their life.21
Lean In's effective model functions through team empowerment. Career advancement depends on acknowledging and rewarding success, and being confident and secure in knowing progression is achievable. Implementing diversity and growth opportunities has the ability to expand a woman's confidence. Lean In is testament to how having the right support network can significantly progress women's careers.
It is clear that there is a major diversity gap within South Africa's C-suite, however, the huge under-representation of women in leadership positions means there is a wealth of opportunity waiting. Female development initiatives have never been so pertinent. With the correct structure supporting women leaders, there is the potential to influence industries and enhance businesses through increased inclusivity.
The Women in Leadership online short course from the University of Stellenbosch Business School explores the core strengths of female leadership and how they can be harnessed to boost an organisation. The course prepares professionals with strategies for leadership development, building on the existing strengths and differences of female empowerment. This course identifies workplace challenges and makes a case for the inclusion of more senior women leaders.
The 8-week online course grapples with the position of women; within mindsets, communities, and workplaces. By understanding the current socio-economic and political state of gender equality, individuals and businesses can be aware of the necessary areas for development and change.
---