What is a two-sided market and why does it matter?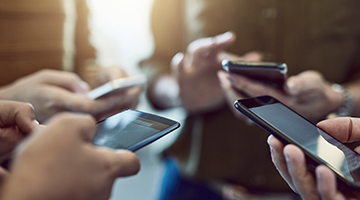 The sharing economy has disrupted the way the world's economy operates. Two-sided marketplaces can greatly be credited for this change. But what is a two-sided market? The Financial Times Lexicon defines it as, "…a meeting place for two sets of agents who interact through an intermediary or platform."1
Put simply, a two-sided marketplace business model facilitates direct interaction between suppliers and customers, creating value through an intermediary platform. Value is given and received by both the consumer and the service provider. For example, Airbnb2 in the housing market, and Uber3 in the transportation sector. Other examples of two-sided markets include American Express, Ebay.com and Facebook4.
Why are two-sided market systems so popular?
The popularity of this market system centres in its simplicity. It brings together customer and service provider in a convenient way. Uber is an example of this. The customer's need is safe and affordable transport. The driver acts as the service provider, but can't reach the customer. Thanks to network effects of the Uber platform, the customer has many drivers to choose from, while the service provider has many customers he or she can service to build their business.5
A network effect is when another user makes the service more valuable for every other user. Once your company gets ahead, users won't find as much value in your competitors' smaller networks.

JAMES CURRIER
Two-sided networks create dependency in consumers, which have spurred on the irreversible establishment of the sharing economy. In two-sided markets with network effects, the value that a consumer derives from joining a platform is determined by the number of consumers on the other side (cross-group network effects). Due to this cross-group dependency, the number of consumers that join each side ultimately depends on the prices charged to both sides.
According to James Currier, one of Silicon Valley's foremost experts in growth and network effects, and a four-time serial entrepreneur, "A network effect is when another user makes the service more valuable for every other user. Once your company gets ahead, users won't find as much value in your competitors' smaller networks."6
Successful two-sided markets break down the concept of network effects, which are both cross-sided and same-sided effects. The network effect can either be positive or negative. An instance of a positive same-side network effect would be user-to-user contact on social media, whereas a negative same-side network effect could be where competition exists among members on Upwork.
The trust that forms the basis of two-sided networks allows completely new businesses to form.7 Share a lift with a stranger for a trip across town to save on transport expenses, or book a place to sleep in a guest bedroom halfway across the globe. Now, thanks to multi-sided platforms like Uber, Airbnb, and Facebook, there is greater transparency, which has led to an increase in trust. The explosion of the shared economy and new businesses operating in this model is in large part thanks to two-sided markets.
How do two-sided markets differ from traditional value chains?
In a conventional value chain, value passes from left to right or from cost to revenue. However, in two-sided markets revenue and cost move both to the left and right as there are users on each side of the platform.8 The platform service or product draws costs in serving both groups, while also collecting earnings from each. However, one side is generally subsidised.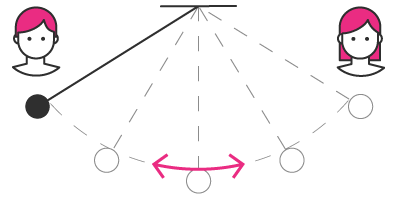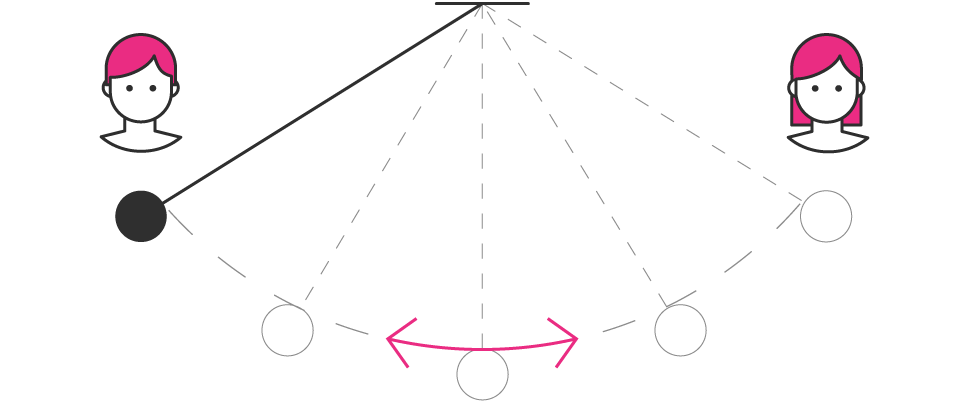 Why are two-sided markets so important for digital strategy?
Two-sided markets assist customers by tapping into the crowd's network. These markets have higher speeds of delivery, with supplier-to-customer ratios frequently being greater than one. The power is in the customer's hands when choosing the right balance between the quality of service, speed of delivery and cost. The winner is the service provider that can deliver the best, speediest or most economical solution.9
Running and building a two-sided marketplace is challenging. It requires a fine balance between developing technologies that facilitate faster and more efficient service; managing and predicting supply and demand; and creating a powerful customer experience, while staying responsive to the peaks and lows of seasonality.10 Google is a perfect example of the power of two-sided markets. Within its first nine years of operations, Google grew seven times larger than the largest mobile operator at the time (Vodafone.) How did Google achieve this? It employed the two-sided market strategy to its business by giving away products to the end user for free, while charging for advertising.
The principles dictating network effects came into play here too. If Google only had a few hundred users, advertisers wouldn't pay to reach these users. At the same time, if Google didn't have many advertisers, it wouldn't have been able to afford to give millions of users free search results. In December 2007, 8 years after Google's inception, it owned a 58.4% share of 9.6 billion US searches.11
While difficult, it's not impossible to break into the two-sided market economy. The economy's continued digitisation creates efficiencies and benefits as digital technologies continue to fuel economic growth and job opportunities, and drive innovation.
Learn to integrate transformative technologies into your business strategy with the Digital Business Strategy: Harnessing Our Digital Future online course from MIT Sloan.
---