In recognition of students who stand out from the crowd, our Notable Achievers campaign highlights a top-performing student each week.
Yollanda Matsaneng, Junior Accountant at investment holding company Conduit Capital Limited, recently completed the University of Cape Town Business Systems Analysis online short course and has been chosen as our Notable Achiever for maintaining a high standard throughout the course.

Yollanda's Head Tutor nominated her as a Notable Achiever for her outstanding performance during the course, and for her Module 9 assignment submission, which was used as a model answer for the rest of her class.
While Yollanda is currently a junior accountant, she wants to shift her focus to become a Business Systems Analyst. She had been considering taking an online short course in business systems analysis for a while before she found the courage to register with GetSmarter and UCT. The next step for her to reach her goal is to take the UCT Information Systems Management online short course.
Find out what she had to say about her experience on the course with GetSmarter and UCT.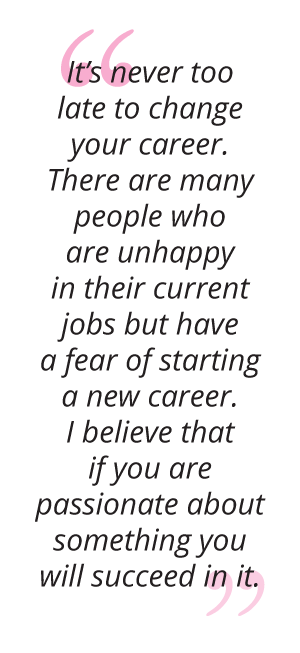 Have you studied an online short course before?
No, I haven't, this is my first.
Why did you decide to take this course? What did you want to gain from this course?
This is something that I've been interested in studying for a while and finally got the courage to register. I wanted to gain a deeper understanding of Business Systems Analysis and the value that a BSA can add to a company.
What is it like learning online with GetSmarter?
It is easier than I thought it would be and I would do it again.
What were your concerns before enrolling on this course, and how were these alleviated?
I did not know if I would be able to keep up seeing as I was venturing onto new territory. The study material and videos were very helpful and I was quite comfortable doing each Module.
How do you plan to use the skills you learn on this course in your career?
These are a new set of skills that I will use to enhance my career.
---
Related content: How To Become A Business Systems Analyst

---
What does it mean to you to earn a UCT certificate?
It is quite an honour to earn a UCT certificate, this is the beginning of something great.
Will you be hanging it up? If so, where?
Yes, I don't know yet because it will be the first certificate to go up on the wall. It must be somewhere where everyone can see it when they walk through the front door of my house.
What is one of your favourite articles on the GetSmarter Career Advice blog and why?
It's never too late to change your career. There are many people who are unhappy in their current jobs but have a fear of starting a new career. I believe that if you are passionate about something you will succeed in it.
What is your favourite module in the course so far and why?
Module 7: Modelling functional requirements – I thoroughly enjoyed this module. Creating use case diagrams and use case narratives was a first for me but I had fun doing it and learned so much.
If you could study another GetSmarter online short course in the future which one would you choose and why?
I would like to study Information systems management – Doing the BSA course opened my eyes to a world which I knew existed but never thought I could be a part of and it would be a great addition to what I have already learned.
What advice can you give to others looking to do this course?
Do it for yourself because learning is fun when you don't have to prove a point to someone else.
---
Want to follow Yollanda's lead and start your journey towards career change?
Choose from more than 60 online short courses from world-leading universities