Bitcoin Regulation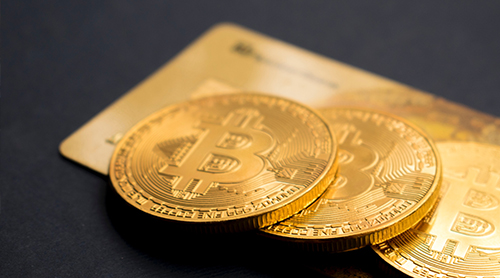 In the past couple of years, cryptocurrencies have swept across global economies in a frenzy, and Bitcoin is leading the pack.1 The introduction of a secure peer-to-peer based digital currency in 2009 has changed the way that many people view the future of world economies.2 At the time of writing this article, Bitcoin's market cap sat close to $63 billion.3 But this introduction into digital currencies has also raised some important questions along the way. How should it be governed? Can it be controlled? How do we regulate them?
What are cryptocurrencies?
Before reviewing the regulations surrounding cryptocurrencies and Bitcoin, it's helpful to have a firm understanding of what they are. As Investopedia simply puts it, a "cryptocurrency is a digital or virtual currency that uses cryptography for security".4 However, despite the digital aspect, there is one great detail that separates a cryptocurrency from the currencies that we know – a cryptocurrency is decentralised.5
Decentralisation means that a cryptocurrency has no centre of control or point of origin, which means that it requires no central bank or governance, as it instead uses cryptographic encryption techniques to regulate the generation and transfer of its currency. This characteristic of cryptocurrency is its biggest draw-card, because as it is 'not issued by any central authority,' thus it is rendered 'theoretically immune to government interference or manipulation', which causes the trouble with its regulation.6
Due to its stature within the cryptocurrency community, discussing cryptocurrency regulation is most easily done by using Bitcoin as the example.7 This is because there can be an assumed understanding that, if it can be applied to bitcoin, it should be able to be applied to other cryptocurrencies (given that Bitcoin is treated as the "parent" of cryptocurrency).8
The introduction of a secure peer-to-peer based digital currency in 2009 has changed the way that many people view the future of world economies.
How is bitcoin regulated?
Bitcoin is not yet regulated in any traditional sense. Although there is a lot of talk around the law which should govern Bitcoin and how the currency may need to be regulated in the future,9 the regulation of cryptocurrencies is not something that anyone can give a broad answer on, because, unlike most currencies within the economic system, it already differs in regulation around the world.10
Noelle Acheson, an author of Coin Desk (a digital media and news publication for all things cryptocurrency), explains that "some smaller nations such as Zimbabwe have few qualms about making brash pronouncements casting doubts on bitcoin's legality. Larger institutions, such as the European Commission, recognise the need for dialogue and deliberation, while the European Central Bank (ECB) believes that cryptocurrencies are not yet mature enough for regulation".11 Acheson's notes highlight the issue with Bitcoin regulation, in that it is respected differently throughout the world, and so troubling to regulate internationally. Currently, Bitcoin currently has no overarching regulation governing it. This is quite simply because Bitcoin has no local law that it needs to abide by (being a peer-to-peer managed decentralised currency), and so it is left to each country around the world to interpret their own regulations.
Is it merely a method of easy and secure money exchange? Or should it act as a world currency, accepted by all?
Bitcoin regulation by country
With a decentralised currency, it shouldn't be a surprise that the regulations of that currency would also become decentralised. Almost every country of the world looks at Bitcoin in a different way, and while most now accept that it as a form of paying or receiving monies, not many have labelled it as a "legal tender".12 This means that while most countries (i.e. South Africa, USA, UK, Russia, Australia, and most of Europe) accept bitcoin to be used in their countries as a way to privately exchange money, they have not yet announced Bitcoin as an official currency.
This gives Bitcoin certain limitations in these countries, mostly the ability to trade publicly. A currency that does not have "legal tender" status cannot be used to settle any legally binding contract where money is owed.13 It can be confusing, as these countries do classify Bitcoin as legal to use for money exchanges, yet they haven't given it an "official currency status", and so it can only be used in private exchanges between members of the public.14 Think of it like this; You hire a lawyer, and upon receiving his bill, you offer to settle the account with a certain amount of vegetables that you have grown in your garden—if your lawyer accepts this as payment, then the government views this as a legal barter… however the lawyer is under no obligation to accept vegetables as payment, instead of something that is classified as "legal tender", such as cash or gold. No matter how much value Bitcoin has, if it is not legal tender, no one can be forced to accept it as a payment until it is classified as legal tender in a country, which places significant limitations on its trade. This is why the traders and investors of Bitcoin would obviously want to seek legal tender status, as the currency then has no barrier to being used and traded globally, as it is intended to be.
Other countries, like Afghanistan and the United Arab Emirates, have gone so far as to declare bitcoin illegal,15 while Japan and Switzerland remain the only countries in the world to have given bitcoin legal tender status.16 Yet the future appears bright for cryptocurrency depending where you look, as more global regulators like the International Monetary Fund view Bitcoin as legal tender, although there is no overarching global regulator to make this call, and are calling for more cooperation between governments and Bitcoin.17
The pros and cons of regulating bitcoin, or any cryptocurrency, are not black and white. This is mostly because the world is still to decide what it wants from cryptocurrencies. Is it merely a method of easy and secure money exchange? Or should it act as a world currency, accepted by all?
Without knowing what Bitcoin is to become, it's challenging to regulate it. If the aim is to be a world currency, then its decentralised nature unfortunately makes this quite difficult.18 While the regulations surrounding cryptocurrencies and bitcoin are hazy now, the demand for these digital currencies has continued to grow.19 This potentially means that more importance will be placed on regulations and internationally agreed policies in the future, as it becomes more widely used and accepted.