Eight Types of Cryptocurrencies Compared
The rise of cryptoassets has given people more options when it comes to storing value. According to Dr Usman Chohan in his review of cryptocurrencies, the definition of a cryptoassets are, "A crypto asset exists in a dimension that is not physical and can only exist in a digital form. Furthermore, the value is derived from supply and demand forces instead of outside intervention, while offering the utmost privacy."1
This distinction is significant as cryptoassets are segregated into four distinctive categories: cryptocurrencies, platform tokens,2 utility tokens and transactional tokens. In July 2018, Forbes commented, "the cryptocurrency market was regaining momentum with market capitalisation once again exceeding $300 billion"3 although this value this has been fluctuating. Due to the vast number of cryptocurrency types, we have ordered this guide according to market capitalisation values – as this is generally one of the main ways to rate the value of cryptocurrencies.4
Considering the above, the the top eight cryptocurrencies are: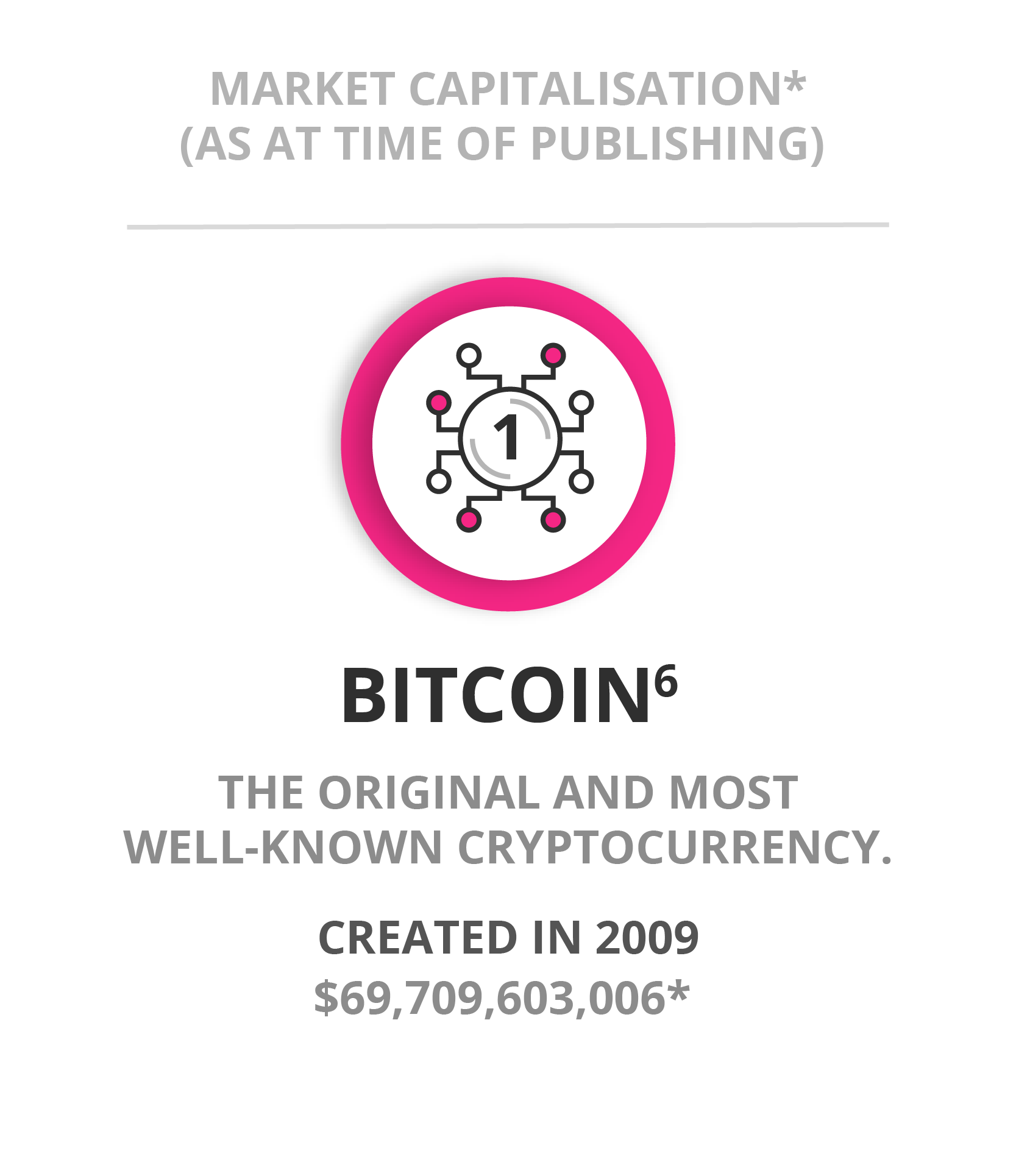 1MB block size
Token limit of 21 million with 16.8 million tokens in circulation
Slow processing speeds
Transactions take about 10 minutes to process7
High energy usage
High transaction fees
No-counterparty assets (value determined by market dynamics)8
Concerns about scalability of this platform led to the incorporation of SegWit2x,9 which helps make the amount of data to be verified per block smaller and includes signature data as an extended block instead
---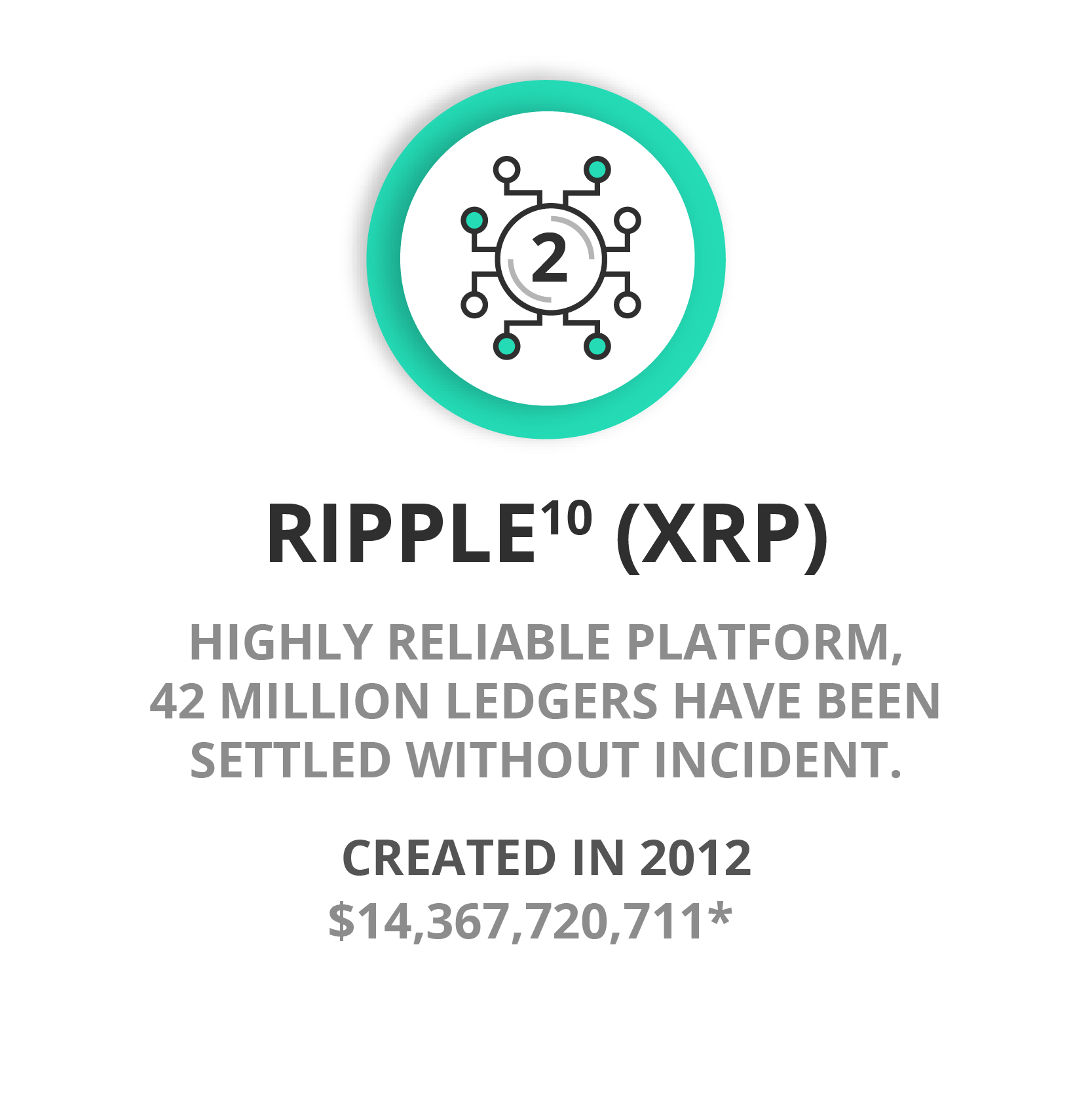 Token limit of 100 billion,11 with XRP owning 60 million tokens
No-counterparty assets (value determined by market dynamics)
Decentralised exchange on the XRP Ledger
Can create customisable tokens
Escrow feature allows a user to set a conditional exchange on the XRP Ledger, until a date or condition is met – the XRP is inaccessible
High processing capacity
Extremely fast transaction settlement speed of four seconds
Uses less energy than Bitcoin, Ether or Visa
Protects against distributed denial of service (DDOS) attacks, by charging escalating transactional costs for each transaction
---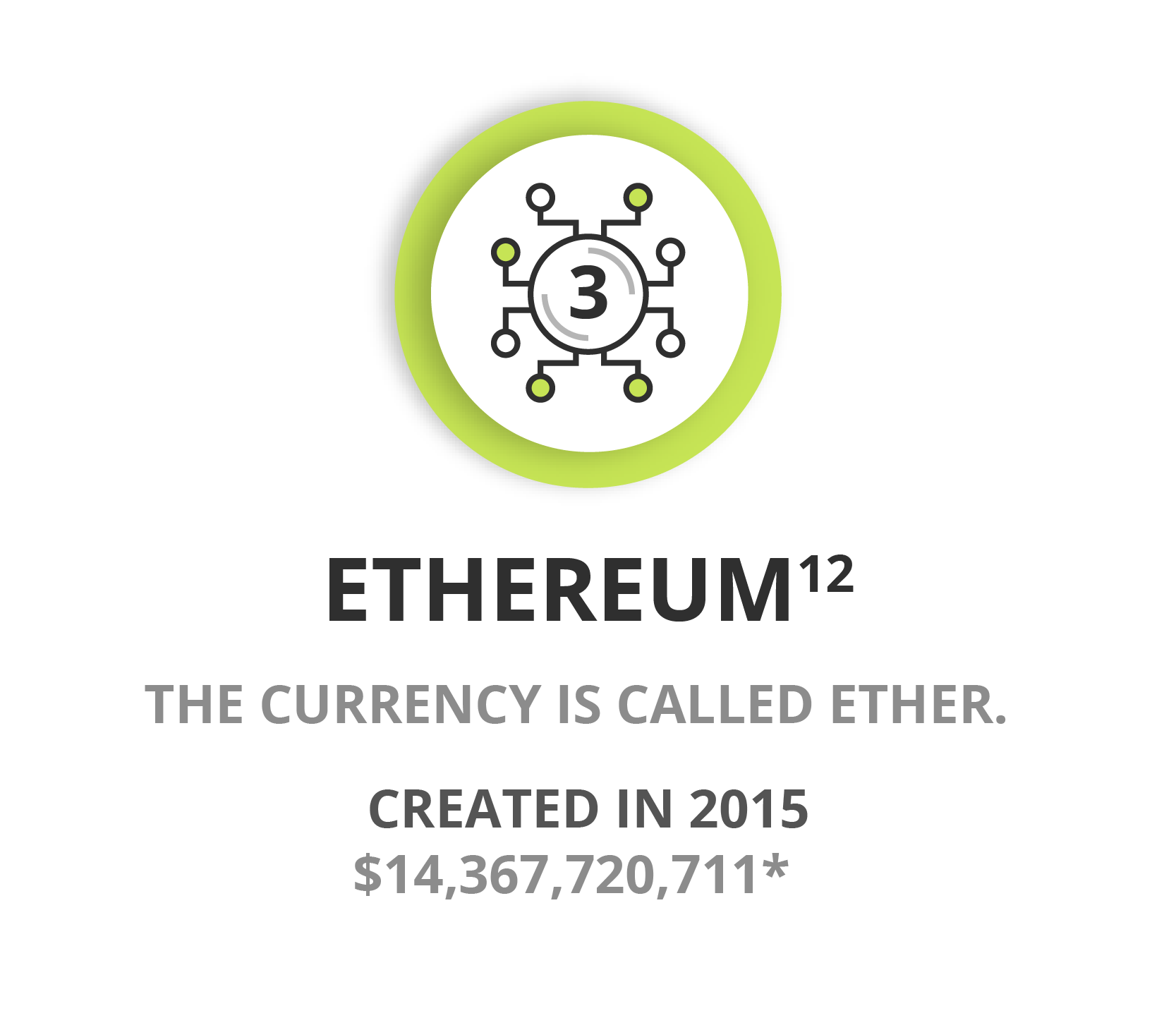 Token limit of 18 million per year
Currently, has over 95.7 million tokens in circulation
Is a decentralised blockchain platform
Specialises in ''smart contracts'' that facilitate the exchange of value
Coded programmes run without third-party interference
Users must use tokens to perform actions on the blockchain, this forces them to mainly stick to financial actions13
In 2016, after a cyberattack that totalled $150 million, it was split into Ethereum (ETH) and Ethereum Classic (ETC)
---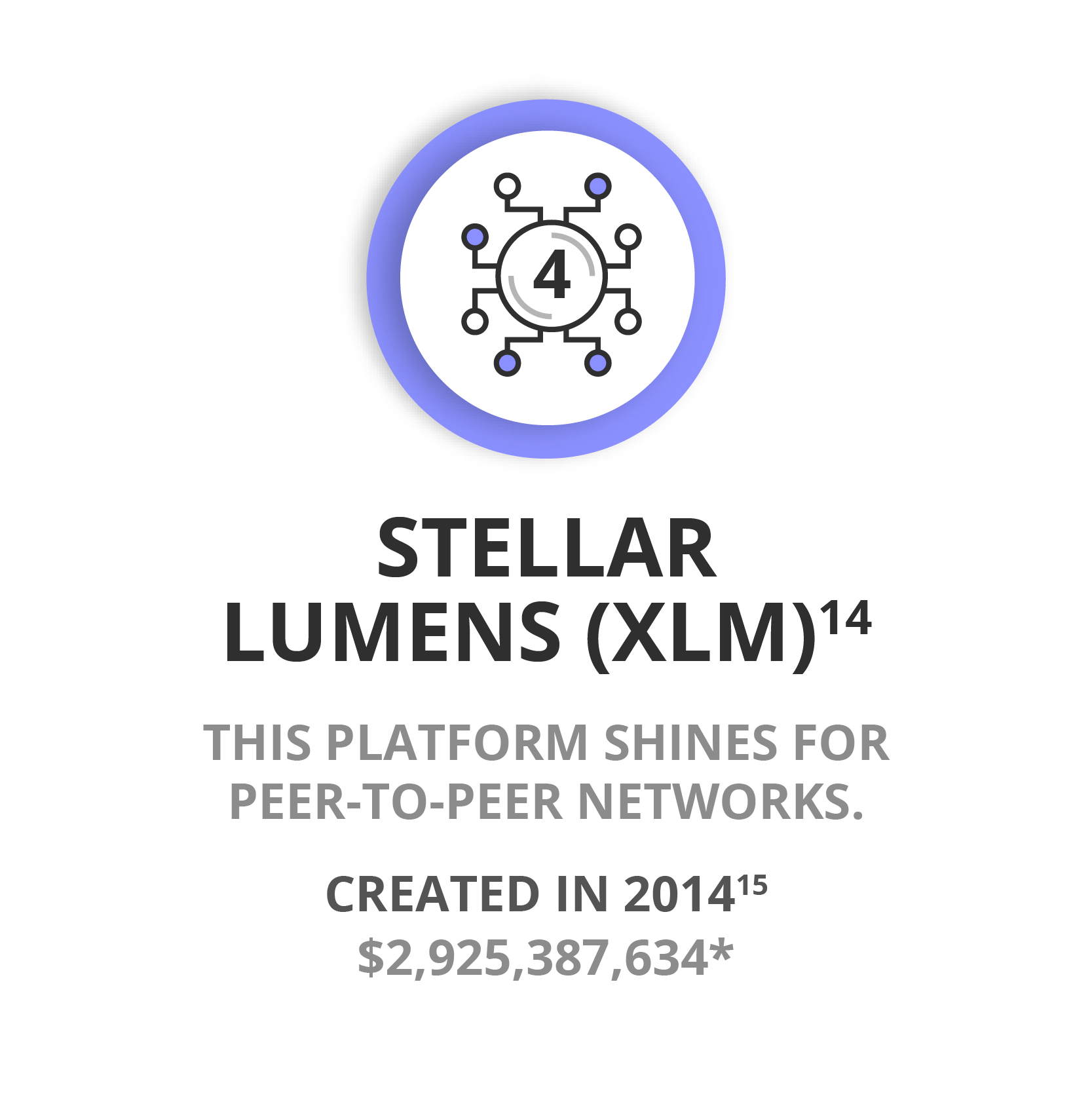 Token supply limit of 100 billion16
Tokens are named Lumens17
Decentralised platform for distributed exchanges
Exchange isn't limited to fiat currency it includes cryptocurrencies and fiat trading pairs
Allows for multi-currency transactions
Extremely fast transaction settlement speed of two-five seconds
Similar to Ripple (XRP), protects against DDOS attacks by charging a base fee for each transaction
It's also cost-effective for micropayments, a fee of $0.01 handles ~600,000 transactions
---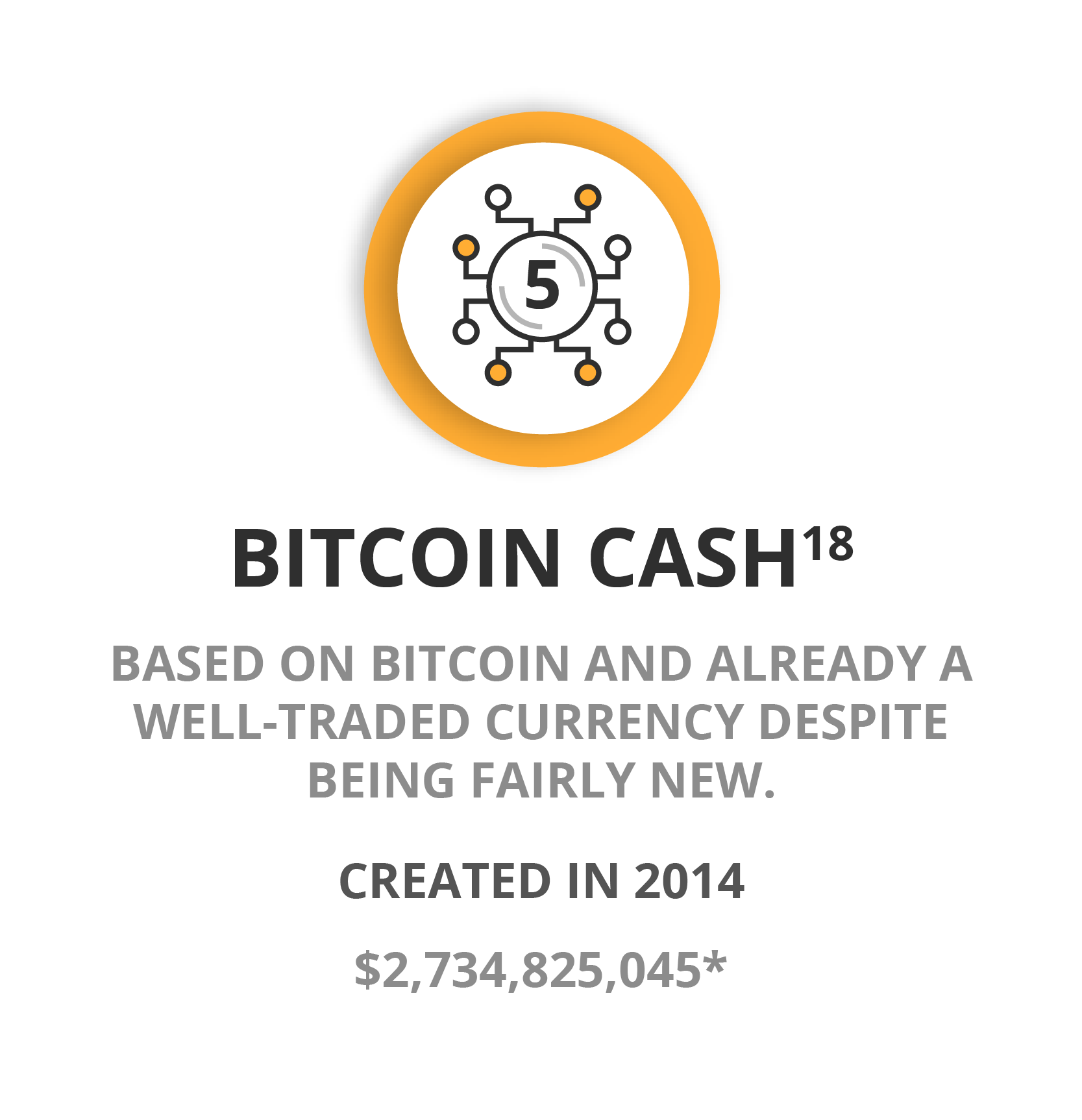 8MB block size
Faster processing speed
More memory intensive
Instituted as a hard fork alternative with increased block sizes to speed up verification19
Despite these differences, Bitcoin cash essentially performs the same functions as bitcoin20
---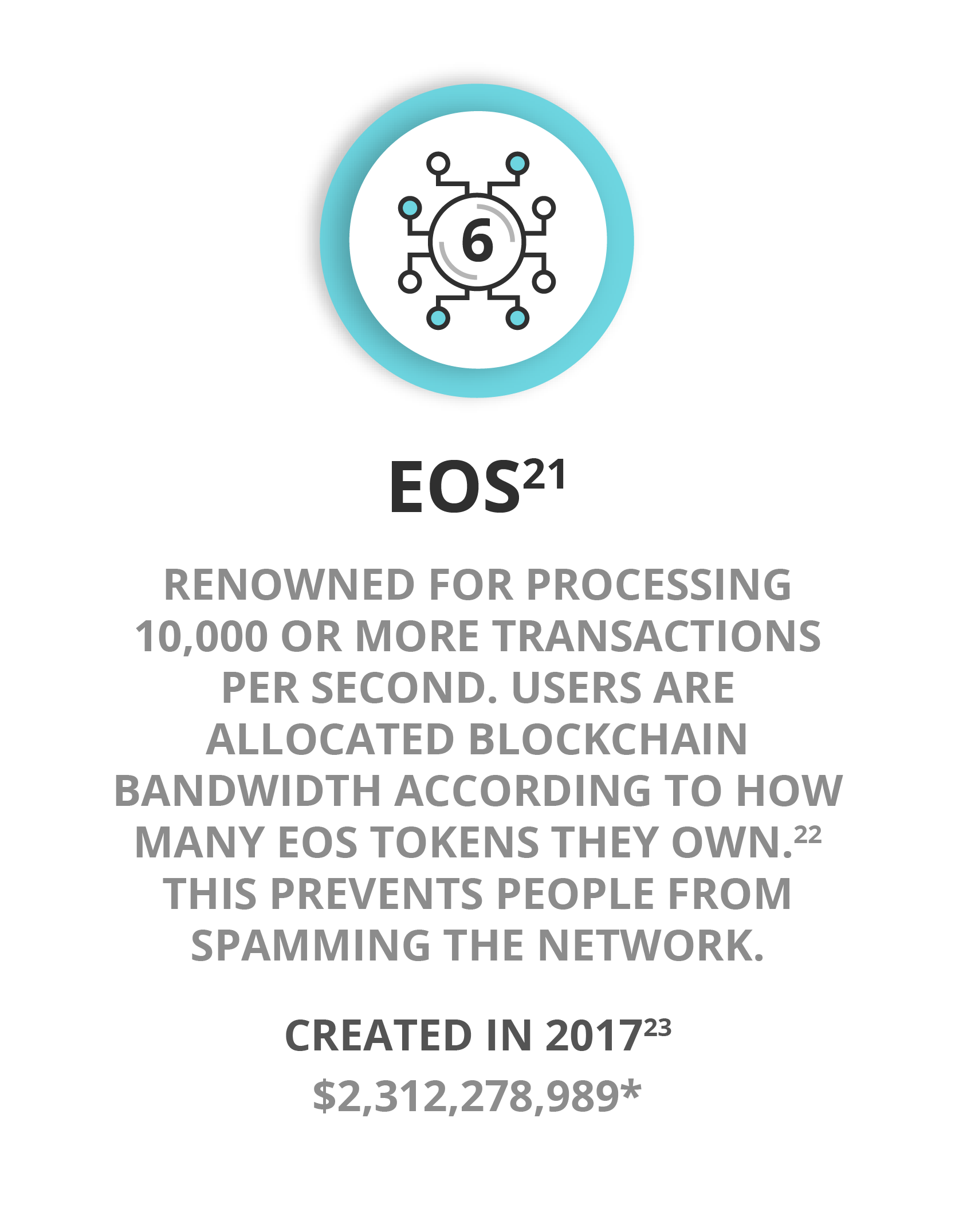 Smart contract platform
User accounts are separated from their private keys
This provides delegated proof of stake
Includes on chain governance
Parallel processing allows users to freeze or modify their applications according to programmable rules
Decentralised operating system
Maximum of 5% annual inflation
Tokens have automatic emission
System is upgradable
Asynchronous communication with other blockchains even if EOS is faster
Fast processing speeds
---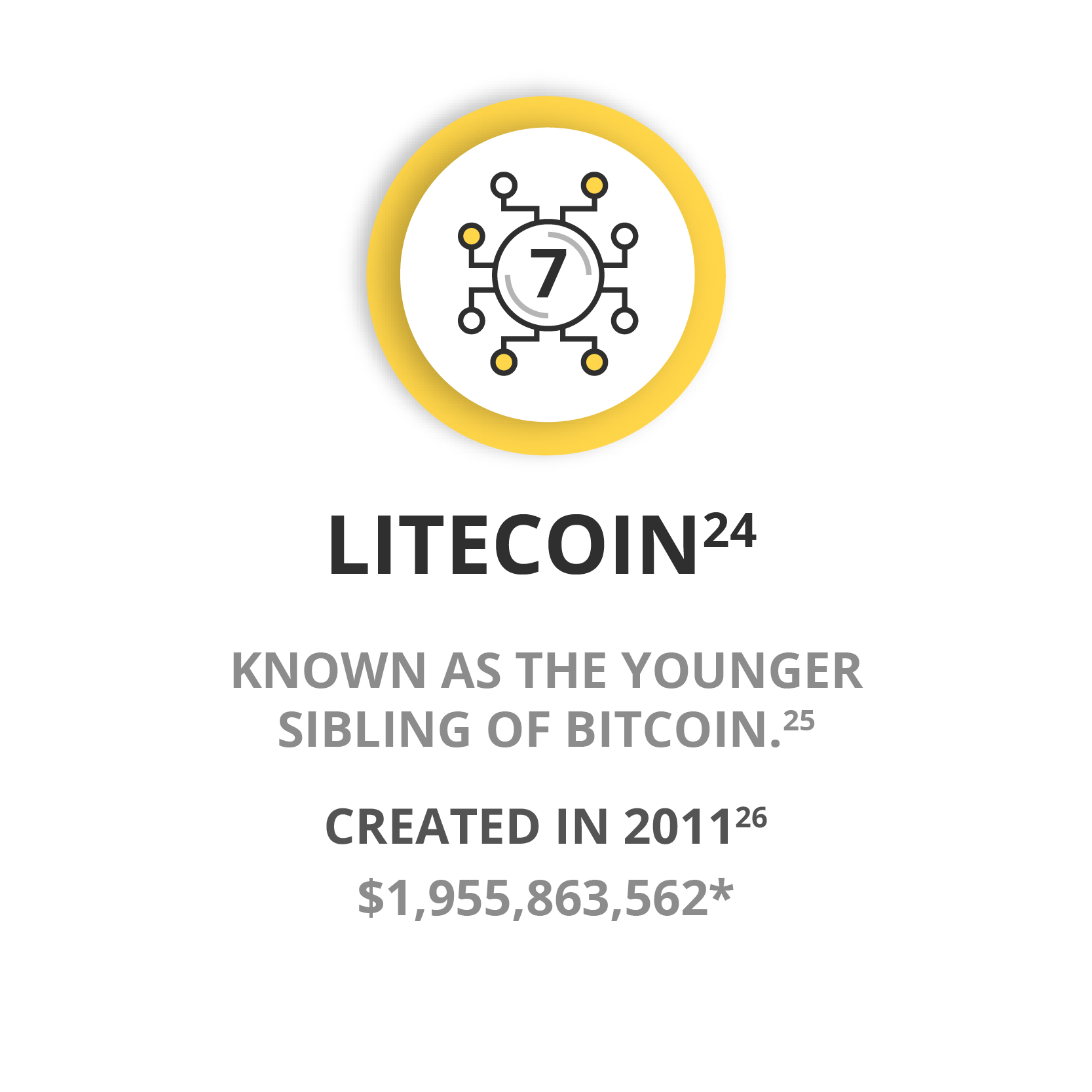 Token limit of 84 million
Fast transaction speeds
More memory intensive
Much smaller market capitalisation than bitcoin
Generates four times as many coins as bitcoin26
Is available for sale and purchase in seven global currency exchanges27
Cheaper than bitcoin, more accessible to middle income earners28
It was launched as an alternative to bitcoin29
---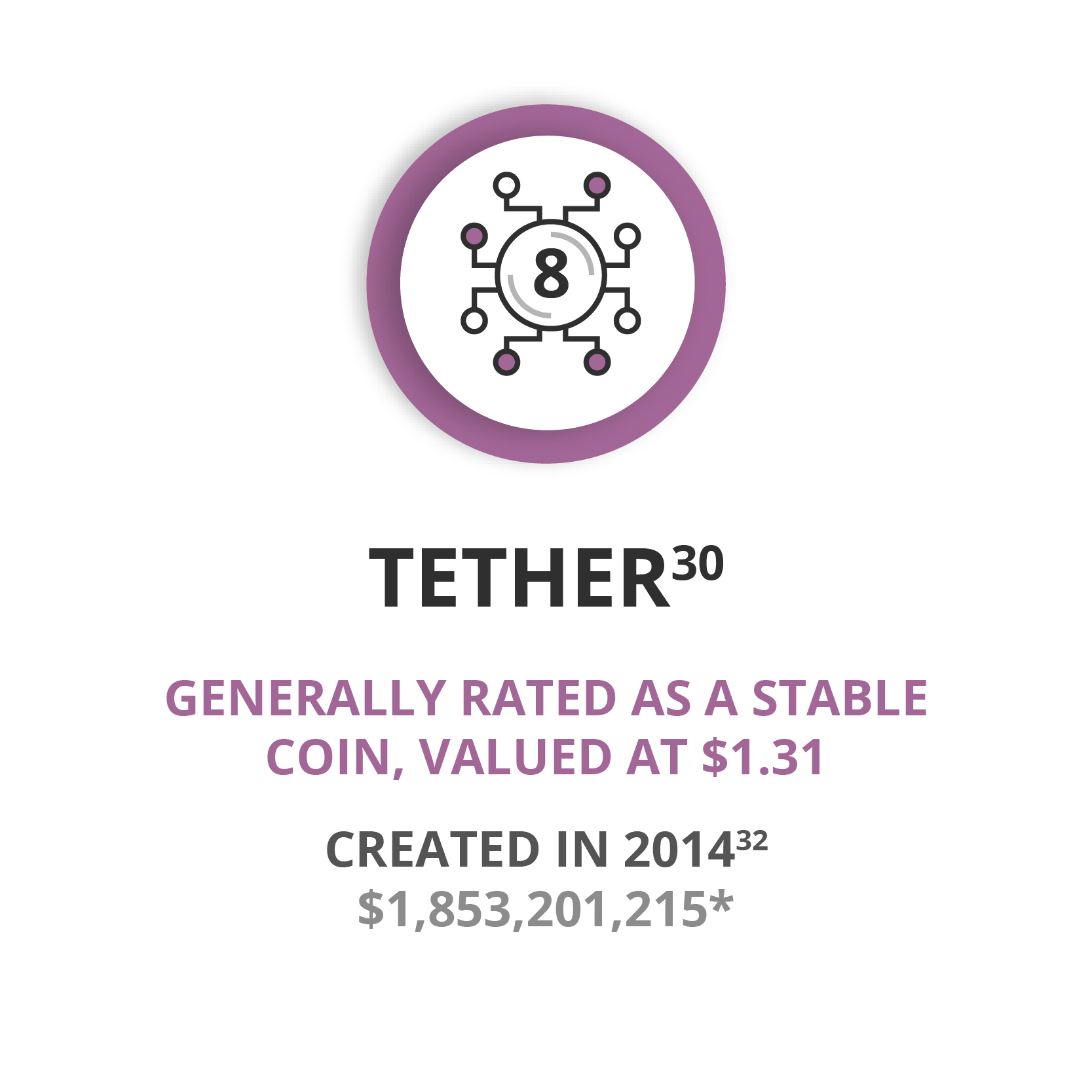 No limit on tokens33
Converts your digital money into traditional money34
Carries counterparty risk, there is a possibility that a party can default on their contractual obligations
Popular as traders use them as a substitute for US Dollars
Tokens are designed to be stable for volatile cryptocurrency markets
Highly-traded currency
Low transaction fees35
Recently, it has been embroiled in controversy of issuing more tether tokens than it has dollars in the bank36
The advent of blockchain technologies has led to the age of digital assets and currencies. The different types of cryptocurrencies serve to alleviate the red tape and fees associated with traditional currencies, and with financial innovations becoming more common, these continue to grow in popularity. As these digital assets continue to evolve, the potential of this disruptive technology seems to be limitless. It's clear that whether traditional monetary systems survive the threat of disruption or not, cryptoassets are becoming global fixtures.
If you would like to gain an in-depth understanding of crypto assets and harness the potential they offer, have a look at the Blockchain and Digital Currency: The Future of Money online short course from the University of Cape Town (UCT).