How Fintech Has Affected the Wealth Management Sector
Fintech has arguably been shaking up the finance world since the 1980s, with the emergence of e-trading and online banking. But thanks to recent advances, wealth management – like every aspect of the modern finance world – is experiencing a profound disruption. Fintech's entrance into this arena has coincided with a general surge in investment on financial technologies: In 2018, global spending on fintech reached $111.8 billion.1
Traditionally, wealth managers have offered a holistic range of financial services, from investment advice to general financial planning, all based on their broad expertise. Essentially, these advisors were the one-stop shop for those looking to manage their portfolios and finances.2 Now, fintech – the application of technology in the financial sector – is making its presence felt.3 However, this change within wealth management isn't the doomsday scenario that it might seem. In fact, it's likely the herald of new opportunities.
Wealthtech: the new wealth management
Fintech is giving wealth managers the opportunity to improve their service offering, and is giving rise to an entirely new toolset: wealthtech. Often driven by artificial intelligence (AI) and machine learning (ML), wealthtech leverages complex algorithms to advise clients on the best choice of investment or savings plan, with minimal input from humans.4 This technology is being used in diverse ways:
Robo-advisors
These digital platforms take on the role of human advisors, by using algorithms to calculate and select investments based on the desired risk and objectives of prospective clients. They're typically able to do so at a lower cost than wealth managers, but at the expense of human interaction. In practice, this means they offer you less choice in how your money is invested. A wealth manager, in contrast, is able to take your input into account when investing your money – for example, avoiding certain markets that you consider problematic.5
Robo-retirement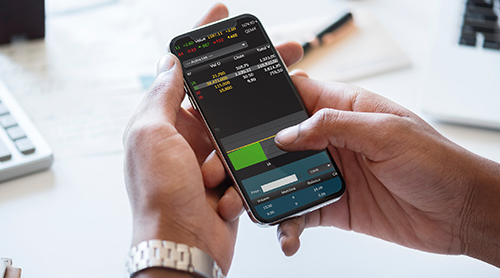 Essentially a subcategory of robo-advisors, these digital platforms are targeted more specifically at retirement investments. Like robo-advisors, they use algorithms to determine your investments, based on your desired outcomes and risk profile. They offer similar limitations in customising your investments like robo-advisors. You won't be able to customise your investment profile to focus on specific companies, for instance, and there is a lack of personal human interaction with a one-on-one advisor.6
Micro-investing
By allowing customers to invest small amounts of money over time, micro-investing offers the possibility of generating greater savings without having to pay large amounts of money at once. Typically, they charge a small subscription fee instead of the usual management fees in wealth management.7 The small amount invested unfortunately means that the fees are large in proportion to your investment.
Many micro-investing platforms operate on a 'spare change' basis, allowing you to invest a small amount calculated by rounding up on purchases you make. This means that even if your subscription fee is low, you could end up paying an effective five percent commission in fees – and this number is higher once your account grows past a certain point. That said, these do offer an attractive prospect for new investors who may not be able to afford more expensive options, which often require a larger initial capital input.8
Self-investment tools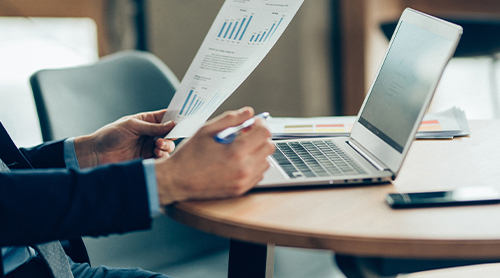 There are a number of different tools and platforms that allow you to invest money personally. These programmes and platforms can be used alone or together, to allow you to invest your money as you see fit – assuming you know what you're doing.
Self-investment tools include:9
Digital brokerages, which facilitate access to stock-market information and investment
Investing tools, which allow you to conduct investment research and make stock comparisons
Portfolio management software that makes it easier to track and manage your investments in a single, unified platform
Financial services software that generally acts as a middleman of sorts. For example, these applications are able to interface between financial applications and users' bank accounts
The relatively low cost of entry makes wealthtech an attractive investment for fintech startups, because it means that they're able to market wealth-management services to clients at lower prices. As a result, they gain access to markets that would previously have considered wealth-management services out of reach.10 The growth in this subsector of fintech has been rapid, with $3.4 billion in investment in the first three quarters of 2018 alone.11
Standing out from the wealthtech crowd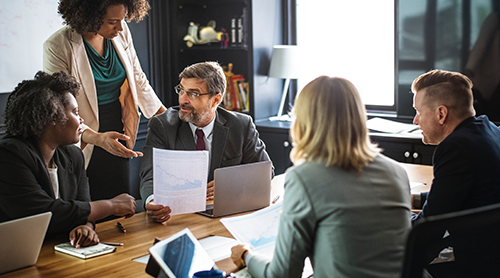 Wealth-management professionals are now able to leverage fintech solutions to potentially lower the cost of entry for their clients. The key to differentiating their firms in a fintech-driven world is personalisation. While robo-advisors are able to provide as-you-need-it support, they fall short when it comes to personal interaction.
Wealth management companies who are able to combine the technological advantage of always-on robo-services and personal interaction will stand out in the crowded marketplace.12 Essentially, by leveraging AI solutions to perform the behind-the-scenes operations of wealth management – such as data entry and active investment management – wealth managers can focus on their clients' specific needs.13
To ensure their own prosperity, and that of their clients', wealth management firms need to consider the role that technology can have in scaling their practice, and defining new efficiencies that provide benefits to both themselves and their clients. By exploring dynamic methods of wealth management, advisors and wealth managers can realise financially sustainable practice in the age of fintech.14